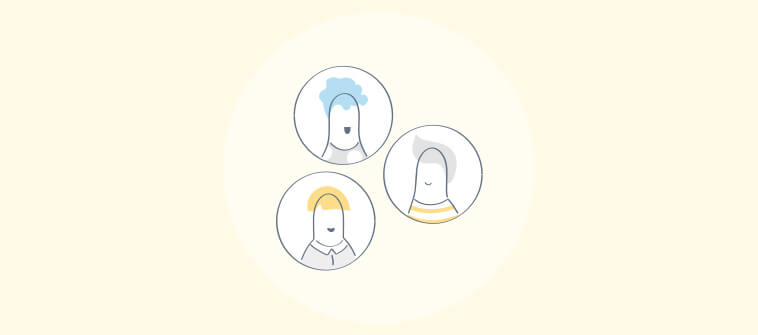 "Great things in business are never done by one person. They are done by a team of people." Steve JOBS
This quote resonates well with cross-functional teamwork in an organization where employees from different departments or profiles work together to achieve a common goal.
According to 2019 Global Human Capital Trends, 31% of business leaders believe that cross-functional teams handle most of the work at their organizations.
Cross-functional teams have diverse individuals with varying degrees of skill sets, and they collaborate to work towards common business goals.
But, is working in collaboration always a cakewalk for cross-functional teams?
The answer is a big 'NO' because when teams work cross-functionally, challenges like mistrust, lack of accountability and commitment, a mismatch between individual and organizational goals, etc., come into the picture.
How can you make your cross-functional teams work seamlessly? The secret lies in adopting cross-functional teams' best practices like robust communication tools, setting measurable goals, and offering constructive criticism.
This blog gives you a clear understanding of the tips and tricks to handle a cross-functional team with ease. Let's start with the basics.
What is a Cross-Functional Team?
A cross-functional team is a combination of individuals from different departments, skill sets, backgrounds with a different perspective as a whole. This type of team structure is commonly observed in small businesses like startups where one individual wears many hats.
For example, there may be both a writer as well a marketer in a cross-functional team. A marketer researches industry trends using marketing tools like BuzzSumo, Ahrefs while a writer writes content in line with a marketing requirement. Sometimes, both these tasks are carried out by the same individual.
Small businesses use cross-functional teams due to cost constraints, foster innovation, and absorb multi-talented individuals to boost their organizations.
Cross-functional teams come with some interesting benefits. Let's understand them in the next section.
Benefits of Cross-Functional Teams
Cross-functional teams have many advantages like fostering innovation, enhanced networking and knowledge sharing, and so on. Most organizations use robust project management tools to handle diverse teams. These software come with automation capabilities to monitor collaboration, file sharing, knowledge transfer, and more.
1. Fosters Innovation
A cross-functional team comprises individuals with diverse backgrounds and skillsets. Hence, it is easy to get innovative ideas on the table. These unique perspectives and ideas help you stand out in a busy business market and enhance your brand image.
2. Increased Knowledge Sharing
In a cross-functional team, different members with varied backgrounds can learn new skills from each other. For example, a content writer can easily learn the basics of marketing from a marketer. This helps the content writer to have a better understanding of content marketing trends using which they can create relevant and quality content for the organization.
3. More Peer-to-Peer Networking
With interaction between cross-functional departments, the peer-to-peer networking rate increases. Many of the employees from different departments may be seeing each other for the first time. Cross-functional working is a great opportunity for forming stronger relationships. With a strong bonding and understanding, it is much easier for employees to get tasks done.
While there are benefits that come with a cross-functional team, there could also be challenges. Let's understand them in the next section.
Challenges Faced by Cross-Functional Teams
Cross-functional team management is affected by challenges like lack of trust, unclear responsibilities, poor communication, and more.
1. Lack of Accountability and Commitment
With members belonging to different departments and skill sets, not everyone will be motivated to work towards a common goal. For instance, some of them may be used to working for long hours while others may find extended working hours the cause of poor work-life balance.
Hence, it is important to fix clear accountability before steering your cross-functional team to achieve complex tasks.
2. Unclear Goals
It is challenging for members belonging to different departments to understand the needs and requirements of an entirely new project. Most of them will be accustomed to different ways of working and goal setting. If not onboarded properly, they could have an unclear vision on task priorities.
3. Absence of Trust
Cross-functional team members could face roadblocks while learning to trust each other. Each individual has their own style of functioning and emotional needs. If not channelized properly, it can lead to conflicts causing project failures. Also, there is a need for informal team-building activities to enhance trust and cooperation.
4. Poor Communication and Collaboration
Not all individuals are adept at communication and expression. Some team members are able to articulate their needs better than others. This leads to ineffective collaboration in the long run. In a cross-functional team where everyone has varying levels of soft skills, communication can get confusing leading to slow achievement of project goals.
Read more: 5 Steps to Set Your Project Goals
However, these issues don't imply that cross-functional teams can't work for the better. Let's understand the techniques to nurture an effective cross-functional team.
Cross-Functional Teams Best Practices
Cross-functional collaboration best practices start with setting the right goals, choosing the right team and leader, conducting informal events, and so on.
1. Choose the Right Team
Ensure that you choose the right people to do the right job. By doing so, members can get easily accustomed to their job and they tend to enjoy the work. Unless they enjoy what they are doing, there is every possibility of miscommunication and dissatisfaction, leading to lower productivity.
Before choosing the cross-functional team, have a discussion with all the department heads to shortlist the right members for the team. If needed, there could be a small assessment test to check the employee's aptitude for the task. With the right members in place, the chances of project success multiply.
2. Have Clear Goals
Teams without clear goals are similar to lonely ships, floating directionless in the ocean. The destination is unclear and all the team members will paddle along in different directions and reach uncharted territories.
To eliminate this challenge, present time-bound and measurable goals for your cross-functional team. All members need to be clear about their specific roles and responsibilities. This keeps them focused throughout the project journey.
A project management software like ProProfs Project comes with a clear goal-setting feature. You can easily divide a project into tasks and subtasks to bring in more clarity. By assigning tasks to specific team members, you can quickly fix project accountability and track progress. Further, the workflow dashboard gives a clear understanding of the project progress, project due date, users, tags, and more.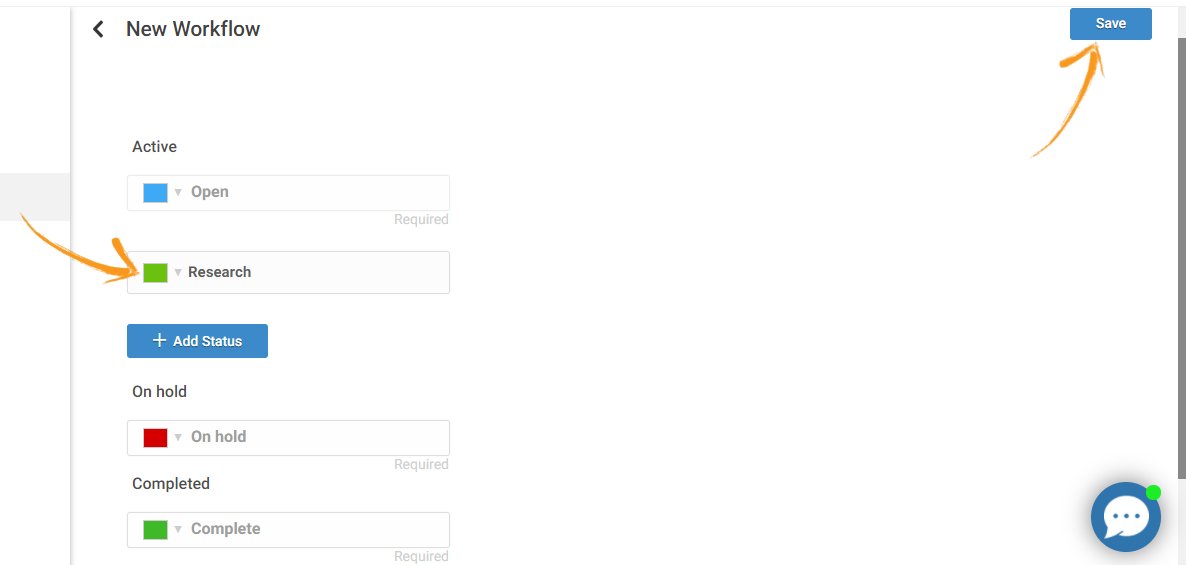 3. Appoint a Strong Leader
Cross-functional teams comprise multiple people with diverse personalities and experiences. In the absence of a strong leader, there could be individual decision-making leading to chaos and conflicts. Hence, for the successful completion of a project, the team needs a pragmatic leader who can listen to multiple perspectives and come out with an informed decision.
4. Put in Place Robust Communication and Collaboration Tools
When working in a cross-functional team, it is easy to overlook minor aspects of a project due to differences in the functioning style. Hence, the right communication tools ensure that the team members can easily reach out to their peers or managers and they are up to date with all the team tasks.
Communication tools like Zoom and Google Meet help you set up team meetings on the go. You can easily create one-to-one or one-to-many communication channels for your team. It ensures greater collaboration and trust, leading to the better flow of a project.
Read more: Team Collaboration Strategies You Need to Adopt Right Now
5. Celebrate Success
Learn to celebrate every small success at your workplace. It would go a long way in enhancing the morale of your workforce. When you acknowledge the smallest effort put
in by your team members, they will be more willing to work harder in every situation.
6. Offer Constructive Feedback
Regular feedback is necessary to understand where you stand as a team or what challenges you face on an individual basis. Constructive feedback takes a positive approach in suggesting the improvement points so that employees do not feel offended. In such a scenario, employees will be more than willing to make changes for the greater project benefit.
Make sure that you give feedback on a dynamic basis like once a week or once in two weeks. By doing so, employees in cross-functional teams can incorporate changes early on.
7. Conduct Regular Formal and Informal Meetings
Both formal and informal meetings are crucial for the success of cross-functional team building. Formal meetings keep the team members focused on a common goal,,Ensure while informal meetings are necessary for building better relationships.
Formal meetings take the form of task discussion, task progress reports, review meetings, and more. While informal meetings can involve birthday celebrations online, offline team building events, and more. Also, informal team events are necessary to rejuvenate your employees and strike a perfect work-life balance.
Read more: 10 Best Remote Collaboration Tools
Set Up the Best Cross-Functional Team at Your WorkPlace!
Cross-functional teams are increasingly becoming a regular part of workplaces these days. Be it a startup or a midsized company, cross-functional teams bring more diverse and innovative ideas to the table. But, when not planned properly, cross-functional teams could end up being chaotic and unaccountable with poor trust amongst team members.
Certain cross-functional teams best practices like choosing the right team, setting clear goals, offering constructive feedback, good employee recognition programs, and more go a long way in realizing the true potential of a cross-functional team.
Looking for a tool to handle cross-functional teams at your workplace? ProProfs Project could be your best bet. Access some amazing features like shared file management, effective peer-to-peer communication, project analysis on a single dashboard, and more.
FAQs
---
Q. What are the key attributes of cross-functional teams?
Cross-functional teams are more innovative, fosters knowledge sharing, and ensures more peer-to-peer networking.
Q. What are the disadvantages of cross-functional teams?
The disadvantages of cross-functional teams are a lack of clear accountability and commitment, poor communication and collaboration, and lack of trust.
Q. What are the benefits of cross-functional teams over siloed functional teams?
As compared to siloed functional teams, cross-functional teams have versatile skill sets and are faster at problem-solving.
Do you want a free Project Management Software?
We have the #1 Online Project Management Software for effective project management.