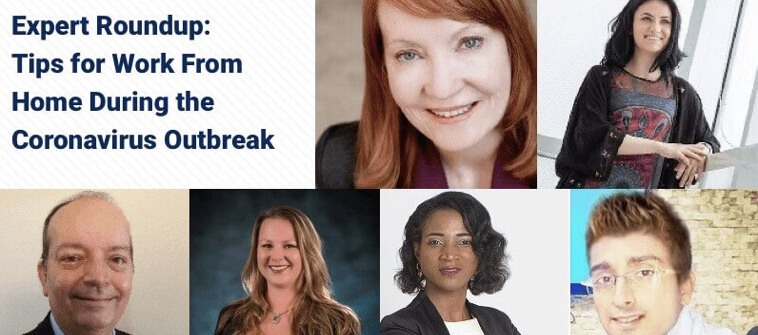 The whole world is suffering from the outbreak of the novel coronavirus. Countries like the USA, Italy, etc. used to be hailed for their unprecedented medical facility are facing their worst due to the COVID-19 pandemic. This virus has dramatically increased the recession rate; however, renowned companies are trying their best to prevent loss as they know their employees' livelihood is on the stake.
Owing to concerns regarding employees' security and business growth, companies have allowed 100% remote work until the situation gets back to normal. Employees new to WFH could face productivity issues, and that's quite normal as there are distractions, communication gaps, and so forth.
Let's take a look at what experts' have to say on remote work to understand its importance thoroughly.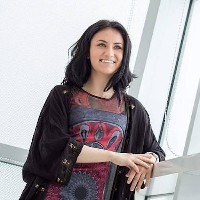 We at Creative Tim have a very strategic approach to work. Nothing is left to chance, and we have used it through a great variety of internal communication tools.
Therefore, the new social context does not disturb our way of doing things. Much more than that, we have never been so focused as we are now. Here are some remote working tips that help us survive the negative context and reach our initial goals.
Daily and weekly stand-ups in each department. Our work is split on 4 Qs and 24 sprints, so to easily follow up, we have shorts stand-ups almost every day.

Daily task reporting using either Slack daily bot that registers all daily tasks, Trello boards and cards, and Quip for bigger tasks. Each employee is responsible for completing his tasks every day.

Monthly company calls in which our CEO informs everyone about the next strategic goals and the actions we need to take to achieve them

Weekly "Fun Day", which now is an hour coffee break call in which we talk about everything, but work. We laugh, interact, and share our anxieties, troubles, happiness, and so on.
These are a couple of internal tricks that help us keep our focus and our tasks on point.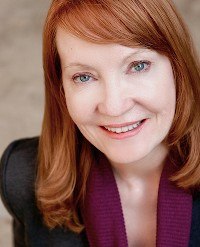 Communication is the key to work from home and meet your project goals successfully. If you are new to working in this way, or if you are feeling distanced (we are distanced), or anxious, or if you miss your colleagues – you might be tempted to over-communicate. In fact, some of my colleagues are reporting a type of communication fatigue.
Here is how to do it right:
Only hold necessary meetings

Only send necessary messages

Keep being professional

Ask yourself, "Would I send this email /text or message if we were in the office?"

Ask yourself, "Would I call this meeting if we were in the office?"

Ask yourself, "Is this communication effective?"
Make your communications meaningful. You want to be calm, cool, and connected.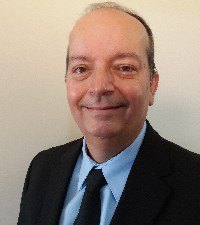 Define an agenda (weekly and daily) that includes both work and personal stuff.

Do not try to schedule more than eight hours of work a day. Says Allan Weiss: "Hard work doesn't solve problems, smart work does."

Be flexible with your daily work schedule. I love to work early in the morning.

By the way, be flexible in general, with your agenda and yourself.

Have a nice home office, equipped with, as a minimum: A door you can lock, high-speed internet, a good computer with a large screen and an HD webcam (at least 1080p), a comfortable chair, good lighting and airing (a window with a nice view is a plus), a big table and a nice printer/scanner/copier.

If you, like me, have kids at home, add a sign to your home office door saying something like: "Daddy is doing important work, don't enter without knocking and only knock if it is VERY important."

Remember: Just because a meeting is virtual, it doesn't mean you don't have to be really present, with proper clothes and on time.

If you are a team leader, try to have individual calls with each of your subordinates at least once a week, and on these calls go beyond work-related talk.

Take care of your mind and body: Spend time playing with your kids if you have any, read new books, don't waste time listening/watching the news for more than 30 minutes a day, eat well, exercise as much as you can and breathe, breathe and breathe.

And the most important one: Don't beat yourself up if you can't follow these guidelines to the letter. Review them instead, change, remove, or add what you think makes sense to your current situation and move on!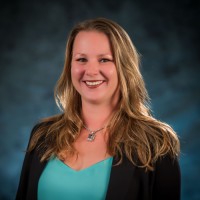 Work station, work station, work station; I can't stress enough how important it is to have a designated space to be your own control and command center.
Coffee is not a meal, incorporate healthy habits between calls

Make a list the night before – are you mentally ready for tomorrow?

Try calling instead of sending an email – it can be more insightful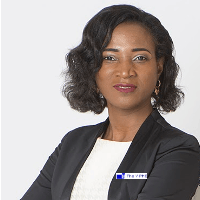 Owner and Manager of The V-PMO (The Virtual Project Management Office)
Animation of the virtual team: Remain active in the virtual office, work differently to obtain a satisfactory production of your team, adapt your methods of motivation and team supervision to the current situation

Strictly follow your daily To-do list: Well distribute your time between work, family and rest and assess your daily performance

Favor digital as much as possible: For meetings, payments for goods and services, collaborative work, controlling (video surveillance of construction sites for example)

Intensify communication (email, phone, videoconference, instant messaging): To keep in touch and work with your team, to share tips and troubleshooting or survival solutions beneficial to your clients

Continue prospecting: Make contacts and win new contracts

Revise your 2020 strategic plan: Cancel annual leave, revise professional objectives, plan and prepare for the end of the crisis

Strengthen your volunteering: Offer free online training, help project managers with pieces of advice for their professional development
Remote work could be a blessing for employees as they can skip traveling pain points, unnecessary expenses, lunch rush, etc.
But it is important to remember that if you don't manage your time in an idoneous manner, the work-life balance will get disturbed. Indeed, it won't go well with you and your family. So, yes, you can say that remote work is a double-edged sword that can work in your favor if you use it carefully.
Here are some remote working tips you can take into account:
Create a timetable comprising short breaks and follow it strictly

Deploy a free project management tool to prioritize and execute tasks perfectly

Collaborate with other teams using apps like Google Meet, Google Docs, etc. to avoid time sinks and do quality work

Communicate for passive knowledge sharing

Always inform before signing off for the day to avoid overworking
While working from home, give your work attention as much as you do in the office
10 Work From Home Tips to Beat Productivity Issues During COVID-19 Outbreak
Remote work is the only way organizations are keeping their work up and running. However, there's a possibility that some workers seek help with respect to WFH.
How can I pick them out?
By using tools like Qualaroo, you can identify how many of your employees want work from home tips to be more productive. Here are 10 work from home tips that can help remote workers to improve their productivity:
1. Start Early
You face distractions at home, especially when you're blessed with cute and notorious kids. Besides, the desire to sleep longer takes place when thoughts of remote work come during half asleep. Instead of feeling for it, wake up and start your work as soon as possible.
The major benefit of starting work early is you can skip a significant part of distractions. The mind is fresh in the morning, and the productivity levels are high. This also implies that you complete your work early which gives you enough time to spend with the family in the evening. All in all, you can ensure a better work-life balance.
2. Develop A Work Plan and Follow It Closely
Switching from one task to another frequently could result in silly mistakes, which further leads to sheer wastage of time and resources. Apart from representing you unproductive, it would create the problem of backlogs. So, to skip all of this hassle, develop a work plan, and follow it closely.
With a well-planned schedule in place, you are likely to execute tasks like a pro. Plus, both trivial and urgent tasks get your attention at the right time, which, in turn, reduces the possibilities of rework. Therefore, creating a perfect schedule for yourself is considered as one of the best tips to work from home.
3. Take Scheduled Short Breaks
Short breaks are as important at home as they were in the office. If you are constantly working, your productivity drops once the mind and body get exhausted. Besides lunch break, taking 10-15 mins to rest or sip tea or stretch could help you refresh your mind and body.
Working straight 9 hours generally causes you problems like eye strain, neck pain, backache, etc. Thus, short breaks are important, and their importance almost gets doubled in the case of creatives as you will be stuck at one point after hitting the mental block.
4. Stay Signed out From All of Your Social Media Accounts
Using social media sites like Facebook, Twitter, etc. during work always contributes to a negative impact on productivity, because you fail to concentrate on your assignments and checking out notifications becomes a big-time distraction. So, stay signed out from all of your social media accounts when you are working.
It could be the primary reason why some companies prohibit the use of mobile phones in the workplace. All in all, catch up on social media notifications once you complete planned assignments for the day.
5. Collaborate Instead of Spinning Your Wheels
There are times when you need help to complete a particular activity, and colleagues around you lend a hand in such situations. Sadly, this luxury doesn't come with remote work. So, you have to take another route instead of spinning your wheels and wasting time.
You can collaborate with your peers using apps like Zoom, Google Docs, etc. and get the job done on time. The COVID-19 outbreak has separated you from coworkers, but you can bridge the gap if you use technology righteously.
6. Deploy Project Management Software for Seamless Operations
As we have already stated, the COVID-19 pandemic has pushed both employers and employees to the virtual space. So, if you are a company owner and want to keep your business productivity intact, deploy unparalleled project management software like ProProfs Project and use it to its fullest potential.
Features like 'Gantt charts,' 'Time tracking,' 'Task comments,' 'Calendar view,' etc. can help to identify productivity-related issues. Plus, you can generate reports and get insights into how well your team is embracing remote work.
7. Listen to Music
COVID cases are piling up rapidly, so are casualties. And the news is all over thanks to different media channels; thereby, negativity is building around us. It can really hamper the productivity of remote workers, so staying positive is important more than ever.
Listening to music is the best solution to negative vibes. Hence, create a playlist comprising your favorite songs and listen to them at a modest volume. Apart from pushing away negativity, it will help you avoid maximum distractions and retain your focus.
8. Keep the Finishing Time in Mind
Waking up early and following your schedule definitely gives you an ideal start, but there's a possibility that you may lose the zeal and start working slowly in the second half of the day. It can take you off the track and increase the percentage of unproductive hours. What's more, the problem of backlogs could also take place.
Therefore, keeping the finishing time in mind is vital. You won't take your foot off the pedal if the negative consequences of working slowly keep swirling into your mind. Remember that, in addition, work-life balance will be compromised if you act like a slowpoke.
9. Eat Healthy
It may come as a surprise that good eating habits can help you work from home effectively. At present, stepping out of your home could be very dangerous as coronavirus is on the loose, and self-imprisonment could cause unnecessary frustration that further results in poor performance.
Thus, it is central to eat healthy food to keep your mind at ease, and this will ensure smooth work progress throughout the day. In case you are worried about your physique, give a shot to some home workouts, or try yoga.
10. Keep Your Kids Busy
Last but foremost, keep your kids busy to stay dedicated to your work. Create a timetable that explains how much time they have to spend on study, television, siesta, etc. Don't take this lightly, because your kids will manage to grab your attention if they are free to do anything.
If your kids are old enough, encourage them to learn new things using YouTube. For the same, you can even offer some rewards. And that's how you can minimize their interference and complete your goals painlessly while working remotely.
Are You Ready to Set New Records While Working Remotely?
The COVID-19 outbreak has taken away millions of jobs across different industries, and those employees should consider themselves lucky and have the opportunity to work remotely. Of course, individuals new to WFH practice could face some issues, but that couldn't be used as an excuse against low productivity.
With the help of this write-up, we have shared experts' views on working virtually and also made you familiar with the top 10 work from home tips.
Thanks for reading!
Do you want a free Project Management Software?
We have the #1 Online Project Management Software for effective project management.