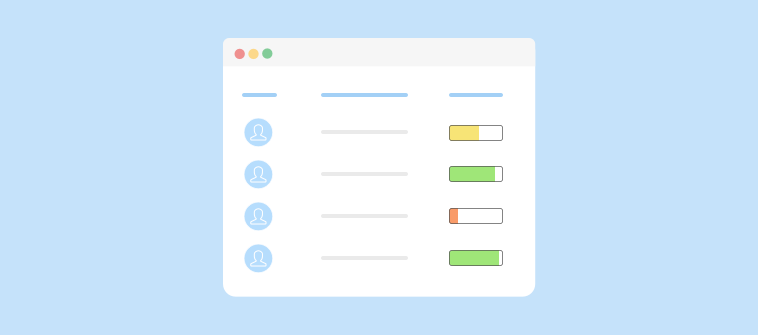 Imagine this: Lately, you notice that your team has not delivered their designated work within the set deadline. Although their goals were determined at the beginning of the quarter, their performance hasn't been up to the mark. Consequently, your brand's progress has taken a blow and your clients are having second thoughts. In short, your market reputation is at stake.
Now, what should you do? Do you replace non-performing employees or give them a chance to boost their productivity?
Employee productivity can be affected both positively or negatively depending on the specific scenario and related internal and external factors. For example, if the team feels overworked and there is a lack of proper communication leading to friction or misunderstandings. Or even if there are personal problems triggering stress and negative behavior at the workplace.
I'd say, the drop in employee productivity can also happen with new hires as well. So, why not focus on increasing the productivity of all your employees? But first, let's look at the various reasons that impact employee productivity in the workplace:
Lack of clear goals and understanding of how to achieve them
Poor supervision on how goals are achieved
Poor cross-team collaboration could lead to missed project tweak updates from clients
Lack of proper task delegation and dependency that keeps the entire team in a loop about when their next task is scheduled
Lack of a simple yet powerful project management software to streamline deliverables as per their deadlines.
A study by Staples confirms that 3 out of 4 employees in America believe their employers do not give them access to the latest technologies that would help them do their job efficiently.
How ProProfs Project Helps You Boost Employee Productivity
To overcome these shortcomings, it is essential to have a management system such as ProProfs Project in place. This simple project management software allows you to not only overcome these bottlenecks but also increase the productivity of non-performing employees. Let's see how.

#1: Improves Internal and External Collaboration
Today, organizations are embracing "remote & agile" teams to complete projects and meet deadlines. But to work with a separate team in a different time zone, they also have to ensure that collaboration on every project takes place seamlessly.
While many companies still rely on email communication, there are chances that a lot of details or new changes are missed out, which leads to delay in project deliverables. CIPHR reports that the average worker spends 13 hours a week on emails. Whereas, 96% of workers claim that unnecessary emails waste their time. Email overload is costing organizations billions.
But with the project collaboration software, you can enable every project team member to communicate internally as well as with remote employees too. It helps them save time on replying and sorting through long email chains. Further, delivering as per project goals within the deadline becomes an achievable dream.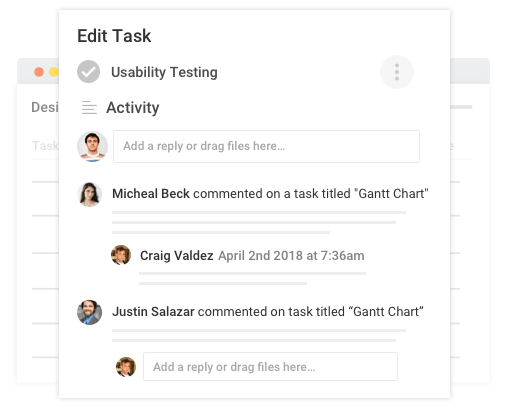 ---
Must Read: What is project collaboration and it's importance for organizations
---
#2: Sends Regular Reminders on Task Deliverables
There are times when deadlines are missed and deliverables get delayed. Lack of regular updates on task deliverables is another major reason. But that's where we come in. ProProfs Project was built with an aim to help users reach their project goals efficiently. In addition, the tool helps receive constant updates on:
New upcoming tasks
Approaching task deadlines
New comment left by a team member on an ongoing task
Missed task deadlines
With regular updates, your project team can ensure that their assigned tasks are delivered on deadlines, therefore completing the project on time.
#3: Tracks Productive Hours
As a manager, it is one of your responsibilities to know the number of hours your team members were productive during a project. ProProfs Project helps to gain that insight without any hassle. You can easily access reports that reflect the number of productive hours each member has spent during a project. What's more, you can also track what role were they able to perform the best and which tasks were responsible for reducing their productivity.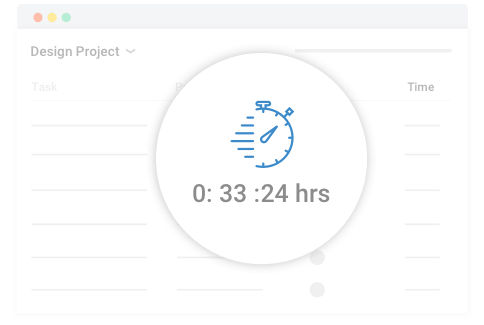 #4: Boosts Cross-Team Communication
Another challenge that managers face is the lack of communication among teams and around 57% of project failures are attributed to it. To overcome this challenge, many of you call for regular meetings where members from different departments come together and discuss their issues openly. Except that, not every meeting ends up being a productive one; 59% of U.S. workers surveyed said wasteful meetings are the biggest hindrance to productivity.
To avoid wasteful meetings that ultimately impact productivity across all departments, it is important you utilize an easy project management tool like ProProfs Project.
Not only will your team, but teams from different departments will also be able to communicate updates about an ongoing project in real-time. Getting the tool onboard will help different teams concentrate more towards their deliverables, avoid cross-team conflicts, and in turn help you reach your project goals within the deadline.
---
Must Read: How to improve team collaboration
---
#5: Streamlines All Processes
Getting a project management software will help managers streamline processes like:
Building progress reports for clients
Generating invoice
Managing project budget and allocation
Keeping track of available resources and those needed in future
As these processes to improve employee productivity get streamlined, you'll notice how deliverable timings get reduced for every project, which ultimately leads to client satisfaction and better brand visibility in the market.
Takeaway:
The right project management will lead to consistent workweeks which works great to boost efficient execution.
On the health front, because your employees have the right work schedule, they'll have better work-life balance, mental health and even better sleep! In fact, a recent study by
Sleep Junkie
found a direct correlation between
sleep and work performance
.
Do you want a free Project Management Software?
We have the #1 Online Project Management Software for effective project management.