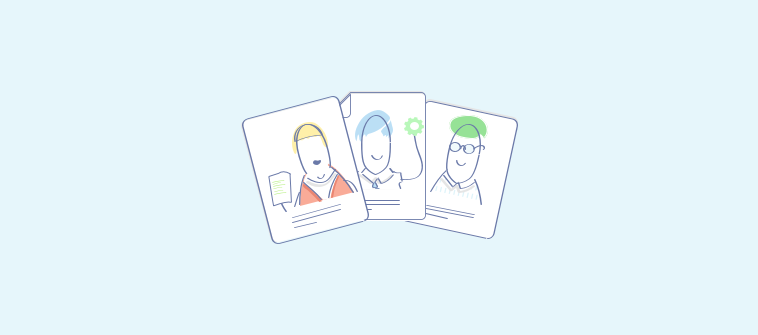 Early this year when the World Health Organization declared Covid-19 as a pandemic, billions went under lockdown, millions lost their jobs and a good amount of the workforce entered the remote work culture.
Did you know that 83% of respondents in a survey expressed that they're working remotely full-time and might continue to do so in the post-covid scenario?
While for some it's a personal choice, for others this the new normal. And as everyone becomes a part of this new normal, employees are finding it difficult to cope up with the struggles of the remote work culture. Some of the common struggles of this new normal work culture are inclusive of:
Difficulties with collaboration and communication

Loneliness

Coordinating with teams from different time zones

Difficulties in staying motivated at all times

Not being able to take a vacation
What's worse, employees who recently went into remote work culture hardly had the time to get accustomed to these changes. Due to this particular reason, a lot of managers are finding it difficult to manage work with remote teams even now.
If you're sailing in the same boat, then this quick guide is for you. In this blog, we aim to focus on uncovering the secret to managing remote teams and bringing out the best in them. But before that, let's look at the benefits of remote hiring and the challenges organizations face while managing remote employees.
Benefits of Hiring & Managing Remote Employees
Before jumping on to the challenges of managing remote teams and tips to help you overcome them successfully, it is important to understand why hiring remote employees is beneficial for your organization. We've listed a few benefits of hiring remote employees to get started.
Get access to a wide talent pool
Searching for the right talent can be cumbersome. There are various challenges that come in the way. Sometimes employees find your office location too far, and sometimes they are just not ready to relocate. These challenges do not allow you to tap a larger talent pool. With a remote setup, you can hire skilled employees from any part of the world.
Boosts Productivity
A remote work setup allows your teams to work in the comfort of their homes. They can stay away from office gossip, unnecessary distractions, and solely focus on the work at hand. It also gives them the freedom and flexibility to work at their convenience and deliver a stellar performance.
Budget-Friendly
Recruiting remote employees is an economical option. Your organization can also overcome employee absenteeism and prevent losses. Other than these, instant hiring is also one of the major benefits. This will help you save time and get into action quickly.
Another significant advantage is office space reduction. You don't have to worry about office expansion or relocating to a bigger office. A remote work setup allows you to have as many employees as you want without stressing about office space.
But do these benefits come easily?
No, they don't.
You are bound to face challenges while managing a remote team.
Read More: Support Remote Workforce During COVID-19 : Challenges & Best Practices
Common Challenges faced by Managers while Managing Remote Teams
Managing virtual teams isn't as easy as you think. Every employee ends up with their own struggles that may be inclusive of both professional and emotional dilemmas. However, we've listed a few common challenges below to help you understand why it might be difficult for you to manage remote teams successfully.
Constant coordination via meetings and calls is crucial to keep team members on the same page. From taking an overview of a project plan to discussing work progress, you would find various reasons to contact them.
But scheduling team meetings with remote employees can be a challenge when everyone is working from the comfort of their home. You will have to select a time that is convenient for all. The process may include several instances of rescheduling due to unavoidable reasons.
Read More: Time Management when Working Remotely
Communication is the key to success in any business. But when working with remote employees, you will find poor communication as one of the biggest hindrances to achieving your business goals. This happens mainly because of two reasons. First, your team members are working in different time zones. Second, they aren't able to communicate as frequently and efficiently as they would when working in your office.
Team Collaboration is a major challenge, especially if you are working in a remote setup. Remote working environment lacks coordination and collaboration altogether. And there is no guessing on 'why'. When your team members work a thousand miles away, they are bound to get distracted easily and face issues collaborating with their colleagues.
Besides these, various other challenges emerge in remote working. Some of these are social isolation, lack of face to face interactions, and various distractions at home.
Conquering these challenges is not a cakewalk. You should take every step carefully to make remote working smooth and fuss-free for your employees.
Here are some astounding tips and tricks to manage your virtual teams.
10 Tips to Help You Manage Remote Teams
Did you know that 84% of remote employees believe that their leadership team understands what it takes to operate a team remotely?
However, if that's not the same way your employees feel about your leadership teams, then it is important for you to look into tips that can help you overcome this challenge faster. In this section, we aim to explore effective tips that can help your business manage remote teams and improve employee productivity and engagement efficiently.
1. Create a daily meeting schedule
Create a schedule of daily meetings to plan the day's work. For example, have a meeting in the morning to allocate tasks to your team members. At the end of the day, discuss the progress of the tasks. You can elaborate on what went well and the challenges encountered during the process. Leverage tools like Google meet, Zoom, and MS Teams to connect with your team through audio and video calls.
2. Define expectations early on
Be honest and transparent with your team and set expectations early. For example, you can list out the tasks at the beginning of every quarter. Set a definite timeline to complete the tasks so that the responsibilities are equally distributed amongst your team members.
3. Emphasize quality over quantity
Instead of focusing more on the number of work hours put in, pay attention to the quality of the output. The work output helps you gain a better understanding of employee productivity. For example, there could be team members who put in fewer hours but give a stellar performance.
Read More: How Can Project Management Software Help Manage Remote Teams Efficiently?
4. Use online productivity tools
Online productivity tools like the DeskTime help you and your team be laser-focused on their work and stay productive throughout the day. The app gives you a glimpse of the number of hours spent at work, the number of hours away from work, screenshots of the documents and websites opened, and much more.
5. Give more flexibility for better output
During remote work, it is highly probable that team members will have to manage personal and professional work at the same time. Therefore, you need to give them the flexibility to complete the work at their own pace in a convenient manner. Do not micromanage everything they do. Let them work freely and keep track of whether they are meeting the deadlines or not.
6. Use the right way of communication
There are many communication channels you can use while working from home. Some of these are email, phone calls, chat, to name a few. Prioritize the communication platform based on the urgency of the work. Immediate tasks can be discussed using audio and video calls, while non-priority tasks can be managed via emails.
7. Find a way to collaborate
Opt for the right project management tool to ensure seamless communication and collaboration among your team members. Having the right tool makes remote team management easy and effective. You don't have to worry about assigning, prioritizing, or tracking them every single minute. Project management software takes care of everything.
Read More: The Hybrid Work Model and Why It Will Remain Relevant
8. Equip your team with the right resources
Ensure that your remote teams have all the resources they need to work smoothly. Provide them with laptops, high-speed internet connection, and mobile phones that are strictly for office work. While some of your team members might already have these things, there might be others who don't have access to these resources. As a manager, it's your responsibility to provide your team with everything they need to work in an effective way.
9. Create informal chat groups
Working remotely can result in social isolation. Nothing can match the chit chat coffee or post-lunch sessions in the office. In a bid to bridge the gap, you can allow your team members to create informal chat groups using tools like Google Hangouts, Slack, or Microsoft Teams. This is a great way to communicate regularly and keep the bond alive and kicking.
10. Celebrate success virtually
Just because you are not working at the office does not mean you can't celebrate wins together. An occasional celebration is needed to boost the morale of your team members and keep them driven. Arrange virtual success meetings every fortnight or month to share project success, client appreciation, or to stay connected with everyone.
Read More: Delightful Tools: Our Secrets to Working Remotely During COVID-19
Essential Tips to Motivate Your Virtual Teams
Employees can easily get stressed while working remotely, thanks to the monotonous schedule. You need to put extra effort into keeping them motivated and driven. That's the only way to help them achieve their full potential and deliver excellent results.
Here are some remarkably helpful tips to motivate your remote teams.
Do not micromanage. Show that you trust them completely.

Appreciate them often. It can be a simple appreciation email or a message on the group chat. Let everyone know who is putting in the hard work and getting things done. This will act as an inspiration for others as well.

Have realistic expectations. Do not bombard them with work that can't be completed in-office hours.

Provide a work-life balance. It's important if you want employees to take less stress and be more productive at work.

Pay their salaries on time. It's a big motivation for employees. The best part is they will always think positively about your brand and will want to deliver better results day after day.

Do not simply assign them tasks. Discuss with them how much they will be able to achieve realistically. Make goal-setting a collaborative process where yours and your team's opinions are taken into account.
Do these simple things right, and you will find your remote employees always motivated, happy, and ready to rock.
Read More: How to Build High Performing Teams (10 Ways)
Tools for Managing a Remote Team
Managing virtual teams gets a lot easier if you have the right tools in place. Here's a list of some of the tools you can use to make remote working seamless and headache-free for your employees.
A simple cloud-based tool, ProProfs Project, offers a holistic project management solution. Your teams can use it to collaborate on projects, track progress, prioritize tasks, and execute projects in a timely manner. Its shared calendar helps you plan projects and assign tasks on a single dashboard. Your remote teams can also use this tool for file sharing, commenting on tasks, and meeting deadlines faster.
A lot can happen over a Zoom meeting. This video communication tool helps you organize online meetings, training sessions, marketing events, create collaboration-enabled conference rooms and much more. Hosting internal meetings and collaborating on different projects and tasks has never been this easier.
It's a perfect tool to help your remote employees work smartly and collaboratively. It's basically a networking tool that gives your employees a platform to stay connected, talk publicly or privately, ask questions, and get suggestions instantly. Employees can leverage this tool to stay on top of everything happening in your organization and make smarter business decisions.
No matter how big or small your remote team is, Slack is your one-stop communication tool that makes teamwork hassle-free. Slack is not like your conventional email system. It helps you follow conversations, share files, and make calls – all on a single platform. What more? The software works well with popular tools like Google Drive, Office365, and many others, helping teams work in a streamlined way.
Another way to manage your remote team is to implement the use of a time tracking software like DeskTime. This real-time automatic time tracking tool helps you understand how productive your teams have been in a day, week or month and what all activities they have taken care of during their time online. You get access to screenshots that are taken after a certain interval of time to see which activities were performed by the team during a specific time period.
Lead & Manage Remote Teams Confidently
Managing and leading a remote team needs extra effort into keeping everyone connected and staying one step ahead of everyone else.
Following simple tips such as setting realistic expectations, creating a daily meeting schedule, using the right tool, and focusing on quality rather than quantity, can help you succeed.
Besides, you should also equip your team with the right resources and help them work seamlessly in a remote setup.
Managing a remote team successfully gets easier if you have the right tools in place. One such tool that can work magic in a remote working environment is ProProfs Project. It helps your team members work in sync with one another, track and prioritize tasks, participate in discussions, and execute projects on time.
FAQ
---
Q1. How do you manage employees who work from home?
A few ways to manage remote employees:
Having work policies in place

Keeping a steady communication chain

Keeping a watch of warning signs

Restricting yourself not to micromanage

Deploying project management software to keep things in check
Q2. How can I be an effective remote manager?
You can be an effective remote manager by giving employees the freedom to work conveniently. Do not micromanage everything your employees do. Set clear goals, have realistic expectations and give employees the space to work at their own pace. Give regular feedback and ensure that employees work on it.
Q3. How do you motivate remote employees?
There are so many ways to motivate remote employees. A few of them are:
Taking out time to build team relationships

Finding innovative ways to reward remote employees

Setting clear goals

Offering training opportunities
Do you want a free Project Management Software?
We have the #1 Online Project Management Software for effective project management.