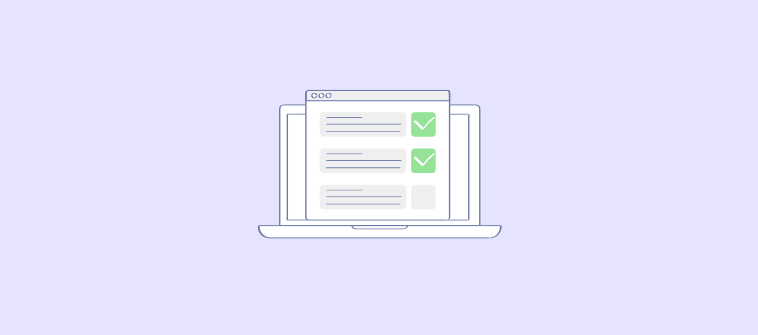 Even though nobody necessarily has to be a certified project manager to manage a project, it is essential for you to know the basics of it. Once you go through the principles of project management, your chances of successfully completing a project will absolutely increase.
The elementary knowledge about project management will help you better understand the core of the projects you monitor.
But, having only the theoretical knowledge of project management without knowing how to implement projects successfully is in itself a disaster. So, it is essential to understand what tools you require for efficient project management.
Nowadays, almost every organization is letting go of manual project management and adopting project management software to ensure proper and successful project execution. In this blog post, we answer all the questions you can possibly have about project management software.
Read on to find out the answers to two important questions:
Why use project management software?

What are the benefits of project management software?

How do the advantages of project management software help in successfully executing projects?
Why Use Project Management Software?
When we talk about project management software, there are multiple concerns that managers have in mind. Some of them include:
What are the benefits of using project management software?
But, the most common question many managers find difficulty in answering is:
"Why use project management software?"
According to a Capterra survey, the top five reasons that project managers report when asked the question "why use project management software" include how easy it is to:
Track the time spent on each task by individual team member

Integrate emails to keep teams in the loop regarding project updates

Create Gantt charts to chart work progress and see where projects stand

Bill clients automatically with easy invoicing
Along with the above five reasons, there are a couple more that can be taken into consideration:
Now that we know the importance of project management software, let's jump into the benefits of project management software you must know.
What Are the Benefits of Project Management Software?
Imagine you are managing a team of freelancers without adopting a project management software.
How will you keep track of project completion?
How will you monitor team performance?
Manually, right?
Well, with the right project management software that offers all the features needed to manage projects, teams, tasks, and clients, you can ensure successful project execution. Let's explore a few benefits of project management software.
1. Never Lose Track of Your Goals
As its name says, project management makes it easier for you to supervise each of your projects. The knowledge you'll get by learning more about project management will make a positive impact on:
Short-term and long-term projects

Planning and organizational skills

The efficiency of tasks execution
while also helping you track and measure your team's success.
In other words, project management skills will make it possible for you to not lose your track when it comes to monthly, quarterly and yearly plans and goals. Without introducing this concept, the control of multiple tasks, teams, and strategies can be really confusing and stressful.
---
Related Read: The Importance of Goal Setting
---
2. Tackle Project Risks Easily
Once you've mastered the components of project management, there's a wide variety of roles you can put in practice. Therefore, it becomes easier to realize potential project risks and ensure you have the needed strategy to overcome them easily.
Project management will help you improve the risk assessment and realize the potential mistakes and problematic situations before they arise. This means it will increase your abilities to recognize the situations requiring caution. Accordingly, mastering project management will take your organizational and problem-solving skills to a higher level, giving you more credibility.
3. Improve Communication Skills and Strengthens Team Relationships
If you understand some basic concepts of project management, you'll be able to avoid hard times dealing with bad communication in your team. Transferring knowledge from this field to your coworkers or employees, you'll make it easy for them to overcome communication barriers. At the same time, this will improve their efficiency and mutual relationships, having in mind the importance of proper communication in the everyday work routine.
On the other hand, project management will also make you more realistic when it comes to the capacity of your team. You'll be able to realize:
If the team members are overloaded with work and they need it delegated

If they can take more tasks to reach a higher level of efficiency
4. Deal With Project Issues Effortlessly
The managers who are informed about project management and its principles are not likely to fall behind the changes. No matter if it's about moved deadlines, changed expectations, or sudden trends, in the case of modified conditions, you'll be trained to act more proactively. This means you'll be able to support your team in terms of uncertainty and help them deal with potential issues more efficiently. Rather than panicking, you'll be well-equipped to successfully overcome the unexpected situations.
5. Monitor Project Execution Easily
When project management provides you with a clear picture of every activity going on in your company, you'll be able to thoroughly monitor each of them and change it if it doesn't give the desired results.
A simple analysis and some basic project management skills will let you check the performance not only of every team but of every employee. You'll be able to track the results at any hierarchy level and pay attention to the weaknesses. In other words, once you realize if there's something wrong, there's nothing keeping you away from making it better.
Now that we know a few benefits of project management software; let's talk about how these advantages help in achieving better results.
Start managing your teams and project efficiently using ProProfs Project. Start free trail!
How Can Advantages of Project Management Software Help in Achieving Better Results?
As you can see, we've introduced project management as a concept that can radically improve the performance of your company. Luckily, lately, we've been witnessing the ever-growing number of project management tools that can make this process really painless. But, is it really that simple? Let's check it out!
1. Time-Saving
Helps you:
Easily create a hierarchy of tasks

Mark the most important tasks and steps

Indicate the dependent and sequential steps
This way, it's making you sure the processes are both effective and efficient.
2. Easy to follow numerous tasks in your company
When you assign different tasks to different teams, the leader of each team can use the task management feature of project management software to keep you informed on how far the team has gone in their assignments. This way, you'll automatically have their results in front of you without having numerous unnecessary meanings.
3. Share all types of data with relevant teams
If you decide to use project management software, you'll basically have impressive support storage. Not only will it be able to keep your documents, contacts, and calendars at one place, but it will also let you share them and organize them the way you want it to.
This data centralization has a great importance because most of the companies have an enormous database whose parts should be available to different sectors at any time.
Utilize Benefits of Project Management Software for Efficient Project Execution!
At the end of our journey through some of the most important benefits of project management, we should highlight one more time its powerful effects on the whole workflow.
Making all people collaborate on numerous tasks, project management increases efficiency, productivity, profits, and, therefore, improves the market position of your company. This is what you should think about if you still haven't tried to introduce this useful concept in your company.
Finally, have you already tried working with the project management software? If you've introduced project management to your enterprise, let us know about your experiences!
---
Recommended Read:
Do you want a free Project Management Software?
We have the #1 Online Project Management Software for effective project management.