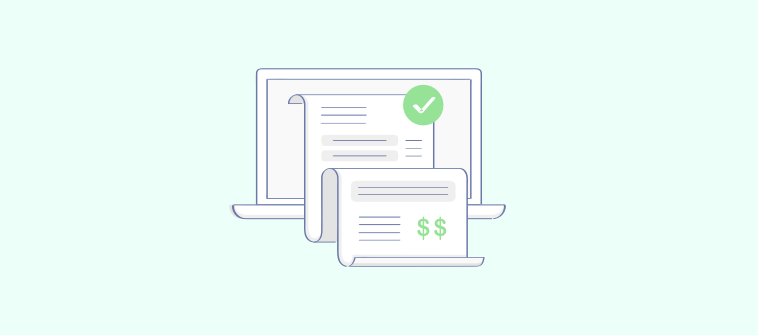 Creating the perfect insurance policy with clients can be a daunting task. You need to have a skilled team who can sit with your clients and pinpoint all the crucial points that need to be added to create the perfect policy.
But, what happens if you miss out on one point?
What if you draft it without consulting the client when making certain changes?
What if the even the changes the client requested is not exactly what they wanted?
It's a never-ending loop!
Nowadays, the global insurance industry is changing at a great pace, and technology is the primary fuel that is propelling this transformation.
Insurance firms across the world are utilizing modern technologies like cloud computing, blockchain, machine learning, artificial intelligence, etc. to gain an edge over their rivals and bring out the most of their internal project management teams. But, how exactly is technology supercharging this process?
How Technology is Improving Project Management in Insurance
Before trying to improve project management in insurance policy management, it is essential to know how to manage different projects and ensure everything is on track. So, in this blog post, we cover a few examples that depict how technology is reshaping the insurance policy management process.
Artificial Intelligence
Artificial Intelligence is a powerful technological tool that is reshaping the insurance industry by enabling insurers to make quick and efficient data-driven decisions. It has introduced a new dimension for growth in the insurance sector, as it maintains constant connectivity between insurers and clients. Let's take an example:
Allianz1 is an AI-powered platform that allows its users to create accurate insurance policies as per their specific requirements. Customers can get detailed and accumulated information regarding their policy on smartphones, tablets and other mobile devices, all thanks to AI.
Another example is ProProfs Project, a project management software that has the ability to generate insightful insurance reports by simply collating all insurance-related information and displaying them in a detailed report. It's that easy! AI is definitely automating a few project management processes in insurance policy management.
---
Vehicle Monitoring
IoT is helping auto insurers in tracking a vehicle. Auto insurers are now using advanced technology known as "telematics" that helps them in collecting vital data like the acceleration of the vehicle, speed, distance covered, braking pattern, etc.
This type of data helps insurance providers in determining premium rates of a policy. Premiums are lower for responsible drivers and high for reckless drivers.
---
Related Read: How IoT Is Affecting Project Management?
---
Social Networking
Social networking sites like Facebook, LinkedIn, and Twitter are a great tool that is bridging the gap between insurance policy providers and their clients. All social media sites provide live-chat services, which is a suitable atmosphere for dealing with queries and providing instant solutions to clients.Another ideal way to bridge gaps between clients and insurance policy providers is choosing an insurance project management tool, like ProProfs Project, that provides all the needed features to manage insurance teams efficiently and improve team collaboration. This again makes the insurance policy process seamless as insurers can approach clients with the right pitch and resolve their queries instantly.
Try ProProfs Project to Improve Team Collaboration >>
Blockchain
Blockchain or distributed ledger, in simple terms, assists businesses to store each information or data in the chains, which is only accessible with valid id and passwords. This new technology has immense potential if used wisely by the insurers.
Blockchain can help health insurance providers in storing medical records, which can be cryptographically secured and shared. It can also help insurers in reducing insurance fraud and in preventing risk by moving insurance claims onto an unchallengeable ledger.
Further, securing reinsurance contracts on Blockchain development will eventually ease the flow of information, simplifying the payments between insurers and reinsurers. More so, insurers can utilize smart contracts that are beneficial for both the parties across the insurance value chain, making policy management process seamless.
---
Related Read: How BlockChain Technology can Revolutionize Project Management?
---
Cloud Computing
This policy management process creates an enormous amount of data, which includes details of clients, policy number, etc., this data is essential and needs to be stored securely. For this reason, insurance firms are shifting to cloud computing, which is a unique system of storing and accessing data online.
Insurance managers are also choosing project management software that supports cloud computing to streamline file sharing and uploads between team members. ProProfs Project is one such tool that makes file sharing and storing extremely easy. It is affordable, increases performance and productivity, safe and secure way of storing data, offering speed and can be accessed from any part of the world. It seems that cloud computing is taking off the pain of data generation from insurance policy management process.
Live Chat
Live Chat is another genius of modern technologies used for enhancing customer experience. It is based on artificial intelligence and machine learning and is capable of imitating human-like conversations.
Due to their ability to mimic human conversations they are used in online chatting with clients and in assisting them with their inquiries related to different insurance policies.
Live Chat is revolutionalizing the insurance sector as they are capable of providing 24/7 customer support without any interruption, and it's the reason why 74% of the consumers are happy to get computer-generated advice with a human touch!
---
Related Read: Live Chat Features, Benefits & Pricing
---
Streamline Insurance Policy Management Process via Project Management Software!

As new and more technologies are becoming advanced players and joining in the competition, survival in the insurance world is getting tougher for insurers. Traditional insurance firms are facing a severe threat from new startups. Now it has become mandatory for ambitious insurance companies to embrace modern technologies and speed up their performance.
So, it is essential to choose a project management software that helps streamline Insurance policy management and improve the different functions of an insurance business.
Do you want a free Project Management Software?
We have the #1 Online Project Management Software for effective project management.