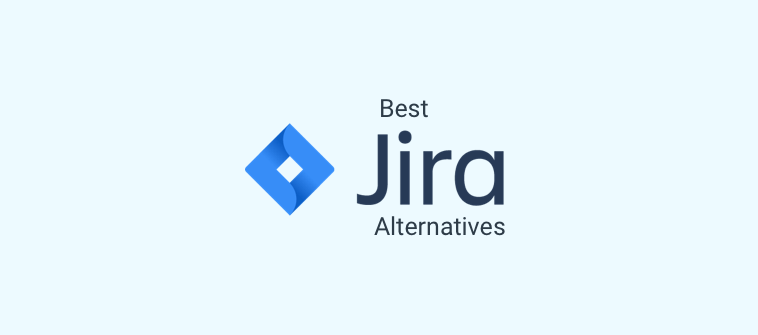 Are you looking for the best Jira alternatives for your business?
Well, guess what? You've landed at the right place!
Jira is a power-packed project management tool with a large user base. It offers bug tracking, team management, task tracking, reports generation, and team collaboration.
However, like any other tool, Jira is not the perfect solution for everyone, making customers look for Jira alternatives that can serve their needs better.
While some users find Jira too hard to use, others are not happy with its pricing.
The good news is that there's no dearth of project management options. Moreover, there are some surprising enterprise project management software out there to offer you and your team quite efficient, user-friendly, and less expensive solutions.
In this blog guide, we will be discussing the best alternatives to Jira, their uses, pros and cons, and how they compare to Jira.
Let's begin!
Why Look for Jira Alternatives?
Jira is undoubtedly a popular tool with a lot of features that are useful for any project management venture. But, eventually, you understand that it is too complicated for your projects and teams when compared to Jira competitors.
Furthermore, teams working on Jira are often confused because of the complex interface, which seems outdated. On the other hand, small and growing businesses surely can't afford the plans, which can cost up to $12,000 yearly.
To sum it up, here's why people look for tools similar to Jira:
Obsolete Interface:
A lot of inefficiencies in the program make it a complicated tool to work with. While teams think of boosting their productivity with Jira, a lot of time and effort is wasted in figuring out how to navigate through the interface efficiently.
Hard to Learn:
The learning curve is steep! The tool is clunky, and users get frustrated after using Jira on a daily basis. A lot of effort is required to learn the tool and then implement the project using it.
Not for All Users:
As the tool was designed mainly for the development team, it is fine for developers to use it easily. But when it comes to freelancers and users from other teams, it is an ineffective tool. Add the rocket-high prices to the ineffectiveness, and it won't fit everyone's budget and requirements.
No Multiple Assignees:
The tool doesn't allow multiple assignees. So, when a task requires more than one user to work on it, it can't be assigned with Jira. Other users can only provide their comments on the task while the assigned member works on it.
Choose Jira for:
Agile project management, Issue tracking
3rd party integrations allowed:
Yes
Suited for:
Large businesses, Enterprises, Remote teams
Case Study:
Solarisbank, a fintech pioneer that offers a completely digital banking-as-a-service platform, was juggling multiple tools for communication, documentation, and development. This undeniably was leading to inefficiencies within the team, with most of their time spent in switching between tools. Thus, they needed a system that offered structure to their everyday processes.
The bank then onboarded Jira to centralize all information related to their projects. Using the tool, they have been able to streamline communication and increase overall efficiency. Also, the tool helped them collaborate on product development, issue development, customer service, and code releases effectively. Moreover, Jira provided them with increased visibility into project data to track and improve performance. This supported them in scaling even faster.
Our Selection Criteria for Alternatives to Jira
To help you find the best Jira alternative, we have tried different project management tools and have come up with some really good software solutions. The selection criteria that we followed to identify the best Jira alternatives are:
Core Jira Features: The product has to offer core features like Scrum/Kanban dashboards, agile reporting, customizable workflows, and integrations.
Comparable Pricing: We have included products that are priced similar to or less than Jira.
Minimum 20 user reviews published on Getapp and Capterra in the last two years: Recent reviews tell us a lot about the pros and cons of the alternatives.
High "Features and functionality" rating: The product should have a minimum rating of 4 out of 5 stars on Getapp and Capterra.
High Recommendation Rating: The tool should have an average recommendation rating between 8 and 10 on a scale of 10 on Getapp and Capterra.
What are the Best Jira Alternatives?
Here are the top 15 alternatives to Jira that can help you simplify project management and deliver projects within the defined scope, timeline, and budget.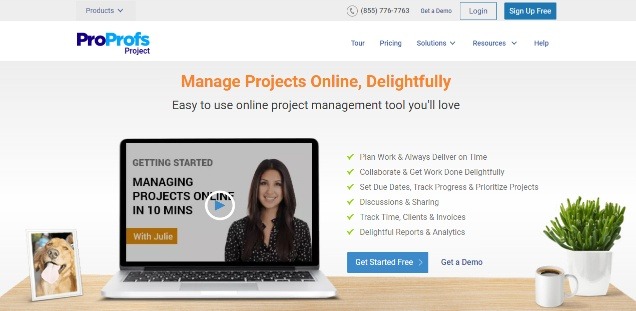 ProProfs Project is an online project management software that allows project managers and teams to easily organize their projects, collaborate with team members, and track progress on a single platform. You can get access to actionable project reports at your fingertips and monitor team performance regardless of where you're working from.
Moreover, its intuitive dashboard allows you to customize and adjust workflows on the fly to suit changing project needs, transforming the way your teams work.
The tool's professionally-designed, ready-to-use project templates offer you a ready layout and allow you to get started in less than a minute. The tool is perfect for anyone from freelancers to small businesses and big enterprises to enhance their game plan. Besides, the tool is easy to onboard and navigate throughout the project, making it better than Jira when it comes to setting up projects.
Key Features of ProProfs Project:
Plan, create and manage multiple project workflows
Collaborate with teams via task comments and file-sharing ability
Track tasks and resources with multiple project views
Prioritize tasks and set up task dependencies
Get real-time notifications on project status
Generate accurate invoices and customize bills on the go
Create insightful reports and analytics with an intuitive interface
Pros
Cons
1. Visualize project progress with Gantt charts, Kanban board,
Calendar, and List views
1. Idea management capabilities are missing
2. Track key project metrics with actionable reports and analytics
2. Does not offer a good mobile application
Pricing:
Basic plan starts from $2 per month for 1 user.
Choose it for:
Ease-of-use, Collaboration features, Time tracking ability
3rd Party integration allowed:
Yes
Suitable for:
Small businesses, Large organizations, Enterprises, Remote teams
Case Study:
UNDP is a United Nations organization that works to eradicate poverty in over 170 countries worldwide. The organization needed a national system using which they could follow up and monitor their day-to-day activities in the PA field. Also, they needed enhanced visibility of operations in real-time.
The team at UNDP adopted ProProfs Project to store and track all project data at a national level. ProProfs helped the team to generate project reports and extract key project metrics to make informed decisions.
ProProfs helped UNDP's field staff to have greater access to project data in one easy-to-access place. Also, the tool eased team communication and improved overall accountability at work for their implementation partners such as the government, the civil society, and for international cooperation.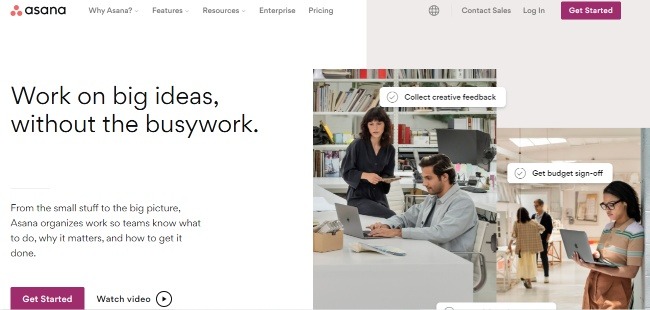 Asana is one of the free Jira alternatives that provides a collaborative platform for accomplishing shared business goals. From multiple workspaces and activity feeds to easy assigning of tasks with attachments, it offers everything you need to get your projects across the finish line within the defined timeline. Also, its workflow builder lets you create automated processes for seamless team coordination.
Key Features of Asana:
Assign tasks, set priorities, and deadlines in a single place
Address project risks and create reports to update stakeholders
Visualize projects to always stay on track
Integrate 100+ tools for increased functionality and efficiency
| | |
| --- | --- |
| Pros | Cons |
| 1. Customizations of dashboards make it easy for project managers to track tasks | 1. No time tracking feature as it requires a third-party plug-in to do so |
| 2. Advanced storage security to protect confidential data of companies | 2. Each task can only be assigned to one person |
Pricing:
Basic – $0
Premium – $10.99/user/month
Business – $24.99/user/month
Choose it for:
Project scheduling ability, user-friendly interface
3rd Party integration allowed:
Yes
Suitable for:
Small businesses, Large organizations, Remote teams
Case Study:
Jina Kim from Carta, an SEC-registered transfer agent that supports public and private companies in managing securities, needed a system that allowed them to maintain seamless coordination between team members and improve overall transparency while executing projects.
Ever since they switched to Asana, they know exactly who is working on what at any given time. Also, they are up-to-date with what product features are going out to the market.
Teams at Carta rely on Asana to streamline project workflows and view progress both on individual projects as well as on a high-level, company-wide scenario. Also, they use the tool to plan and organize meetings, lending a clear understanding of why the meeting is being held. In Jina's words, "We love the fact that we can track Town Hall in Asana because you can know who asked a given question, see who liked it, and ask follow-up questions."
Read More: Top 20 Asana Alternatives For Project Management Software in 2022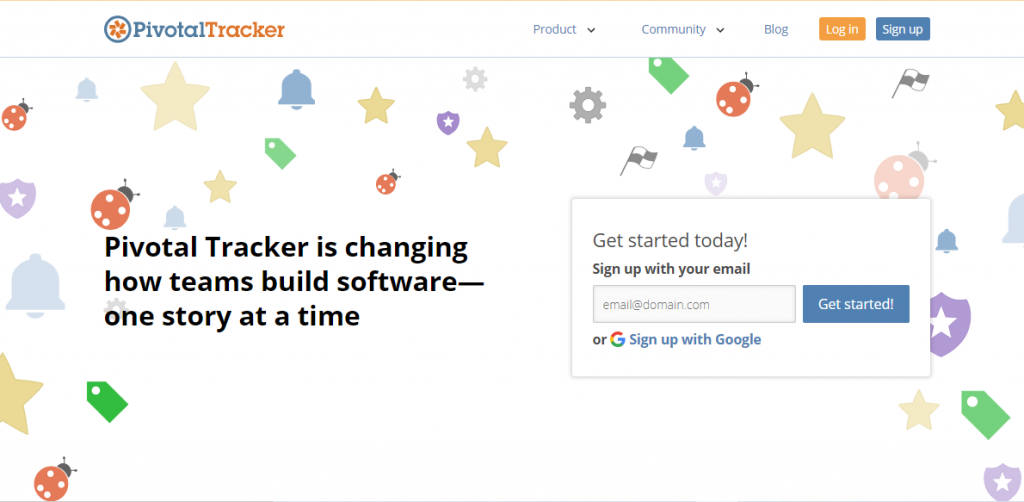 Pivotal Tracker is an agile project management tool that is easy to use and allows real-time team collaboration for smooth-sailing projects. Its shared view for team priorities lends the much-needed visibility into task priorities that need to be addressed first. Using this simple but transformative tool, you can accomplish tasks faster and deliver projects earlier than expected. The tool is best for startups and organizations looking to manage agile workflows.
Key Features of Pivotal Tracker:
Monitor the project deadlines and distribute the workload efficiently
Visualize projects in the form of stories or cards, making it easier to break down the project into small doable chunks
Predict project milestones and the estimated time of completion based on the team's general pace of work
Increase functionality using a range of supported third-party plugins
| | |
| --- | --- |
| Pros | Cons |
| 1. Perfect for collaborators with not much prior knowledge of project management | 1. Needs improvement in UI for a better experience |
| 2. Built-in charts for easy reporting | 2. Bugs and issues with long resolving time |
Pricing:
Free – $0 (1-5 users)
Startup – $10/month (6-10 users)
Standard – $6.50/month (11+ users)
Enterprise – Available on request
Choose it for:
Shared view for priorities, Collaboration features
3rd Party integration allowed:
Yes
Suitable for:
Small businesses, Personal Projects, Remote teams
Case Study:
SenseGrow's co-founder and CEO, Atindra Chandel, was searching for a tool that helped them manage and scale agile projects at ease.
Atindra found Pivotal Tracker as an easy-to-use tool that required minimum administration and training, even for new joiners. Also, it helps create and maintain project documents which is useful for new joiners to get familiar with the company's projects.
Sensegrow uses Tracker to fix deadlines and maintain a clear-cut workflow for projects. They use the time tracking feature for tracking the productivity of external developers that they hire. This helps them determine the time cost of the work that is outsourced by the company.

Bugzilla is one of the best Jira alternatives for tracking issues/bugs in software development. It lets you search for bugs in multiple formats such as Atom, iCal, and many more. Also, you can communicate and collaborate with clients and other stakeholders via its data management chain. Moreover, you can extract scheduled reports through email and analyze project KPIs instantly.
Key Features of Bugzilla:
Get status updates via e-mail notifications
Attach files to tasks for easy access
Track employee efficiency via time tracking ability
Customize workflow to suit team needs
| | |
| --- | --- |
| Pros | Cons |
| 1. Advanced search capabilities | 1. UI can be complex and confusing |
| 2. Store and retrieve all data related to your projects | 2. Needs a user-friendly mobile application |
Pricing:
Available on request
Choose it for:
Issue/bug tracking, Seamless third-party configuration
3rd Party integration allowed:
Yes
Suitable for:
Small businesses, Personal Projects
Case Study:
Not available.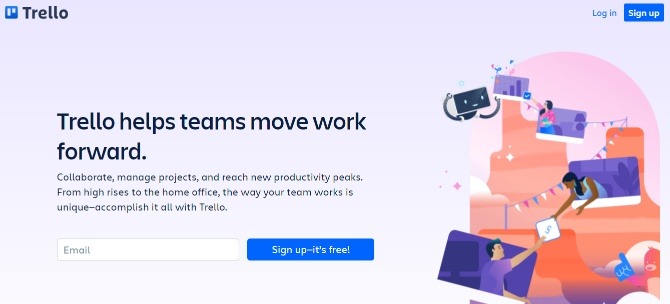 Trello is one of the free alternatives to Jira. Being a simpler version of Jira, it offers a shared workspace for your team to engage in a flexible and fun way. From marketing teams to HR and operations to IT teams, Trello is perfect for everyone and can be customized to fit the unique needs and work styles. Thus, simplicity is the core value that Trello follows, making it one of the most preferred tools for managing projects.
Key Features of Trello:
Create a product roadmap using Trello's intuitive board and share it with stakeholders
Create to-do lists, track time on tasks, and prioritize tasks according to the requirements
Easily manage the ongoing projects by tracking the task status and getting updates via tags and labels
Automate the board clean-up at the end of the project to organize the tool and be ready for the next assignment
| | |
| --- | --- |
| Pros | Cons |
| 1. Visual boards like Pinterest to easily layout the project | 1. Lacks report generation capabilities |
| 2. User-friendly platform with real-time updates and notifications | 2. Not ideal for large projects as advanced features are missing |
Pricing:
Free – $0
Standard – $5/user/month
Premium – $10/user/month
Enterprise – $17.50/user/month
Choose it for:
Project visualization, Kanban-style project layout
3rd Party integration allowed:
Yes
Suitable for:
Small businesses, Large organizations, Personal Projects
Case Study:
UNICEF was in-charge of disseminating life-saving information to 22,000 people during Hurricane Irma to prepare ahead for the disaster.
Using Trello, they created a board dedicated to 'Urgent Irma Response' where they held every information related to the operation. This information was easy-to-access and could be leveraged anytime to prepare the implementation of rescue operations.
What made them opt for Trello?
Well, the simple board-list-card structure was easy to adopt by team members regardless of where they were operating from. Also, the tool let them create new workflows in case new implementation techniques were being adopted. Moreover, the tool's features such as labels and filters helped the team to view information in different combinations, speeding up efforts tenfold.
Read More: 15 Trello Alternatives in 2022 (Both Free and Paid)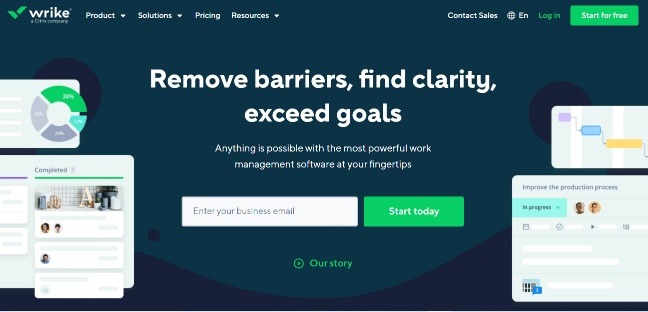 One of the popular Atlassian Jira alternatives, Wrike is a versatile and flexible tool for managing projects between cross-functional teams. This work management software allows you to create tasks, allocate resources, and define deadlines for multiple projects within minutes. Also, you can prioritize goals and streamline resources with ease. Besides, team members can collaborate with each other via real-time commenting and notifications.
Key Features of Wrike:
Tweak the project layout to suit your needs with custom dashboards
Organize and store project data on the cloud
Gain project insights with project reports
Auto-assign tasks with custom request forms
| | |
| --- | --- |
| Pros | Cons |
| 1. It offers 360° visibility into tasks, ensuring that you track progress in real-time and deliver projects as expected | 1. Lacks useful filtering options |
| 2. Excellent tool to scale projects and teams simultaneously | 2. Tool navigation is not very smooth initially |
Pricing:
Free – $0
Professional – $9.80/user/month
Business – $24.80/user/month
Enterprise – Available on request
Choose it for:
Task management capabilities, Customization options
3rd Party Integration allowed:
Yes
Suitable for:
Large organizations, Enterprises, Remote teams
Case Study:
Siemens Smart Infrastructure was facing challenges in the form of poor collaboration due to dispersed international teams and siloed systems. They wanted to reduce labor time and direct their energies towards more productive tasks than merely having to struggle with connecting with team members located in a different time zone for timely project delivery.
They chose Wrike to standardize processes and streamline operations globally. With Wrike, they could set targets using the tool's dashboard making it easy to follow up and track progress in regular touchpoints. Also, the tool powered the team at Siemens to automate repeatable and administrative tasks that allowed them to offload time-consuming tasks for more important ones.
Besides, Wrike aligns beautifully with their internal enterprise standards, wherein users can add their confidential data and be assured of data security.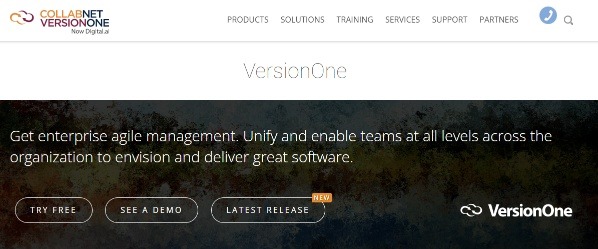 VersionOne is a great alternative software for Jira that makes project management easy. This cloud-based software aims to speed up high-value software development and delivery by improving project quality and reducing the risk. The tool is best for any agile project management team, irrespective of their size. It offers end-to-end visibility into all your tasks, making progress tracking a breeze.
Key Features of VersionOne:
Plan tasks, schedule team meetings, assign tasks and track progress
Engage with team members in your entire organization
Customize boards, reports, and other fields according to project requirements
Integrate with other tools for portfolio management, customer idea management, product road mapping, and agile visualizations
| | |
| --- | --- |
| Pros | Cons |
| 1. Fantastic visual representation of projects | 1. The support desk is not organized |
| 2. Easy creation of custom reports | 2. Good for agile projects, but not for traditional waterfall projects |
Pricing:
VersionOne – Available on request
VS – Available on request
Choose it for:
Task tracking, scaling agile projects
3rd Party integration allowed:
Yes
Suitable for:
Small businesses, Large organizations, Enterprises
Case Study:
Not available.
Read More: 18 Best Marketing Project Management Software for Agencies in 2022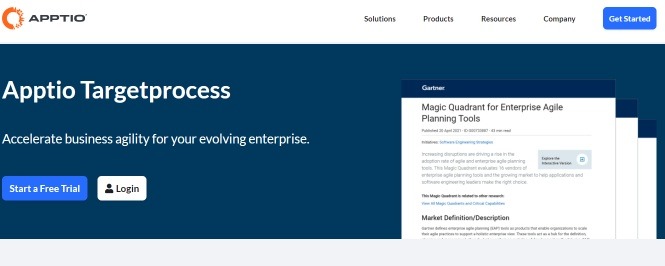 Targetprocess is an agile project management tool that offers a holistic approach to managing multiple project portfolios. It adapts to your team's management approach easily and gives you complete freedom to choose any agile approach like Kanban, Scrum, or any other customized approach. It is an ideal tool for medium-sized and large companies to manage both IT and non-IT projects.
Key Features of Targetprocess:
Create different boards as it offers custom views, cards, and dashboards
Generate custom reports and easily track bugs
Track the project progress and handle multiple projects/teams
Visualize the project data in the form of charts and graphs
| | |
| --- | --- |
| Pros | Cons |
| 1. Perfect for companies operating without a dedicated IT staff | 1. Roadmapping is a bit complex |
| 2. Organized reports with an excellent dashboard view | 2. Lack of commenting tools and no in-app notifications |
Pricing:
Available on request
Choose it for:
Project visualization
3rd Party integration allowed:
Yes
Suitable for:
Small businesses, Personal Projects
Case Study:
Diana Paliychuk of EPMO was struggling to manage large teams while managing projects. Also, she found it difficult to adjust and deliver results that cater to the unique requirements and processes of each project.
Targetprocess enabled her with a platform using which she could optimize team performance by switching from webhooks and metrics to easy-to-use automation. She was able to streamline operations for 1 distributed game development team that consisted of approximately 1,000 people spread across four remote locations.
Thus, she was able to save time and ease cross-team collaboration to achieve set targets on time and within budget.
Read More: 18 Best Kanban Board Software for 2022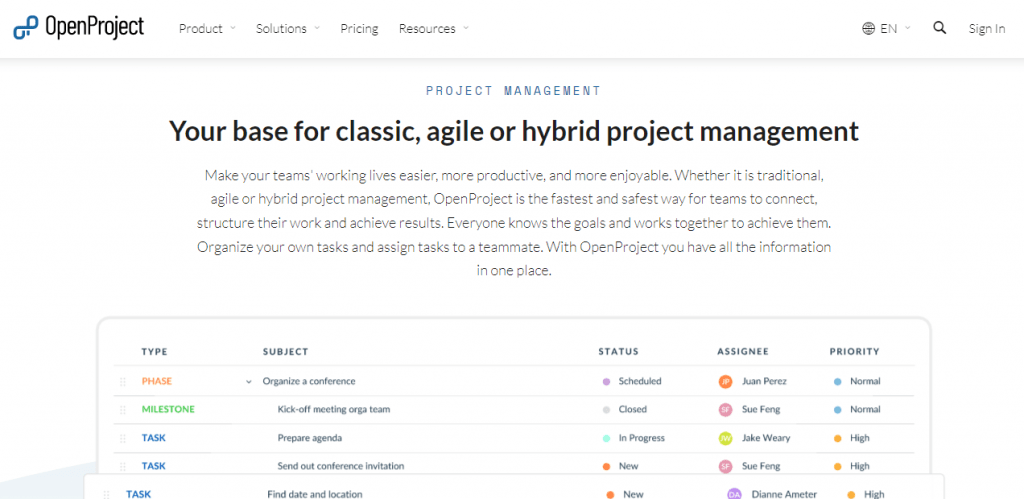 OpenProject, one of the open-source Jira software alternatives, lets you manage both agile and scrum projects via status boards, team boards, and version boards. These help you get an overview of what needs to be done and by when to ensure on-time project deliveries. Besides, the tool lets you stay updated via in-app notifications. Also, it offers intelligent workflows with custom action buttons for smooth project execution.
Key Features of OpenProject:
View progress with Gantt charts and Timeline view
Get employee's productive hours with time tracking
Tweak project schedules with custom workflows
Get project status via email summaries
| | |
| --- | --- |
| Pros | Cons |
| 1. Deliver projects on time with effective bug tracking | 1. It should allow integration with more popular applications |
| 2. View and analyze project progress with project graphs | 2. Needs an intuitive resource management feature |
Pricing:
Community – $0
Basic – $7.25/user/month
Professional – $13.50/user/month
Premium – $19.50/user/month
Corporate – Available on request
Choose it for:
Project planning and scheduling, Scrum management
3rd Party integration allowed:
Yes
Suitable for:
Small businesses, Large organizations, Personal Projects
Case Study:
Greenpeace is an independent global campaigning network that works to change attitudes to protect and conserve the environment. The team at Greenpeace was looking for a ticketing system that allowed them to process tickets faster and get work done on time.
With OpenProject, they were able to convert all incoming requests via email into tasks or projects. Also, using the tool, they were able to quickly assign these tickets to a person for immediate action.
The team was impressed with OpenProject's on-premise installation that provided them with adequate data security for carrying out their projects securely. Moreover, setting up their everyday workflows on a tool helped them provide structure to their daily operations.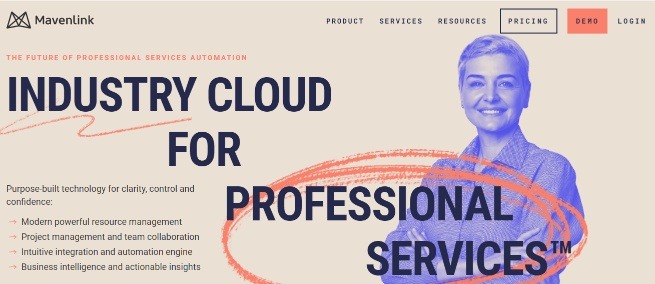 Mavenlink, one of the similar tools like Jira, offers solid task management and collaboration abilities. It lets you create, manage, track, and customize your project workflows a way that fits your team's need. You can view overall project progress and respond to required changes in real-time. Using the tool, you can automate workflows and even integrate with multiple third-party applications for the smooth functioning of projects.
Key Features of Mavenlink:
Customize permissions to secure project data
Monitor team performance with robust reporting capabilities
Adjust workflows with customizable dashboards
View and forecast resource demand for projects
| | |
| --- | --- |
| Pros | Cons |
| 1. Excellent resource management for optimized resource allocation throughout a project's life cycle | 1. Not a very flexible tool when it comes to managing complex projects |
| 2. Get actionable insights into project status | 2. UI can be confusing for new users |
Pricing:
Available on request
Choose it for:
Resource management, Task management abilities
3rd Party integration allowed:
Yes
Suitable for:
Small businesses, Large organizations, Personal Projects
Case Study:
RSM, a consistently expanding organization, needed a tool that enabled them to gain more control over resources and get critical insights into key project metrics to improve global business processes.
Mavenlink provided support by offering a platform that held all project data in a secure way. It helped get portfolio-level views through intuitive dashboards and improved resource visibility for simultaneously running projects.
Also, Mavenlink's insightful reports supported decision making for better project outcomes. Besides, the tool's project permissions and roles enabled teams to facilitate project collaboration among clients and stakeholders.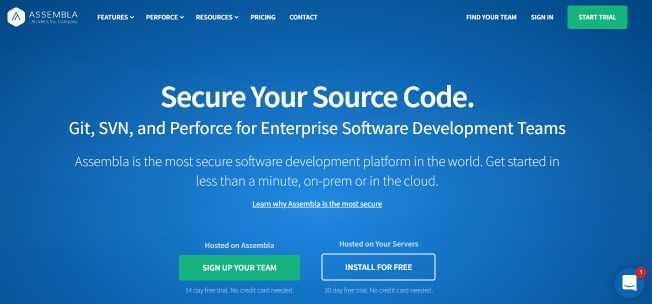 Assembla is one of the Jira equivalent tools that lets you report bugs, create tasks, and update tickets directly from code commits on the go. The tool allows you to leave detailed comments on code syntax, eliminating threaded emails that often get lost while managing multiple projects. Also, it scans for vulnerable component dependencies automatically, enabling a secure platform for users.
Key Features of Assembla:
Streamline processes with ticketing management
Get real-time reporting to take informed decisions
Carry out project auditing hassle-free
Automate code scanning for projects
| | |
| --- | --- |
| Pros | Cons |
| 1. Secure software development platform to store all project data in an easily accessible place | 1. Needs more customization options |
| 2. Request feedback on projects simply by adding users to merge requests and sending them a notification for the same | 2. Customer support is not very responsive |
Pricing:
Starter – $12/user/month
Enterprise Self-Hosted – $16/user/month
Enterprise Cloud – $19/user/month
Choose it for:
Automation abilities, Bug tracking
3rd Party integration allowed:
Yes
Suitable for:
Large organizations, Enterprises
Case Study:
Unity is the creator of the world's most widely-used real-time 3D development platform. It needed a platform that enabled its team to transfer large files rapidly. Also, they wanted a solution that could manage multiple repository types with ease.
Assembla provided a space that helped ease communication between largely distributed teams. It enabled them to transfer files up to 3X faster when compared to an on-premise solution.
Also, the tool allowed them to manage multiple repository types in one spot. Notably, there are no other cloud-based platforms that enable teams to house Git and Perforce solutions together. And this is precisely what Assembla does. This way, their team is able to speed up processes and scale their projects faster.
Read More: What is a Project Charter? How to Write It (Examples Included)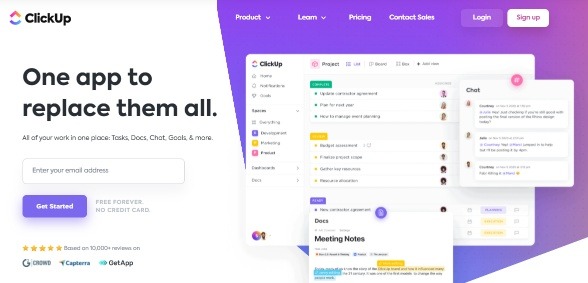 ClickUp, one of the many agile tools like Jira, is a powerful productivity platform that allows engineering, HR, sales, marketing, and product teams to effectively manage tasks, bugs, releases, and wikis – all in one place. With a wide range of project views and scalable hierarchy, ClickUp offers a lot more flexibility than Jira. This flexibility is what makes ClickUp the perfect platform to manage projects, whether you follow Scrum, Kanban, or any other project management technique.
Key Features of ClickUp:
Create flexible views with assignees and time estimates to plan your projects for your team
Show project progress with a huge range of widgets with dashboards
Communicate internally with assigned comments and chat view to reduce notification overload
Share your timeline with outside stakeholders with custom permissions
| | |
| --- | --- |
| Pros | Cons |
| 1. 60+ native integrations, with 100 more through Zapier integration, etc. | 1. Steep learning curve for new users |
| 2. Multiple assignees on tasks to keep your team on track | 2. No option to assign reminders for individual tasks |
Pricing:
Free – $0
Unlimited – $5
Business – $12
Business Plus – $19
Enterprise – Available on request
Choose it for:
Third-party integrations, Task management ability
3rd Party integration allowed:
Yes
Suitable for:
Large organizations, Enterprises, Personal Projects
Case Study:
Webflow, a software company, was in search of a tool that helped increase task visibility and align people, projects, and processes together.
Using ClickUp, the team at Webflow was able to get rid of multiple tools and adopt an all-in-one solution that helped deliver projects on time. They are now able to streamline operations across teams and departments, comprising engineering, product, or design teams. Thus, improved cross-team collaboration has helped them scale projects easily.
Remarkably, the team at Webflow has saved more than 2,500 hours on training and onboarding that they previously spent while managing projects using multiple tools.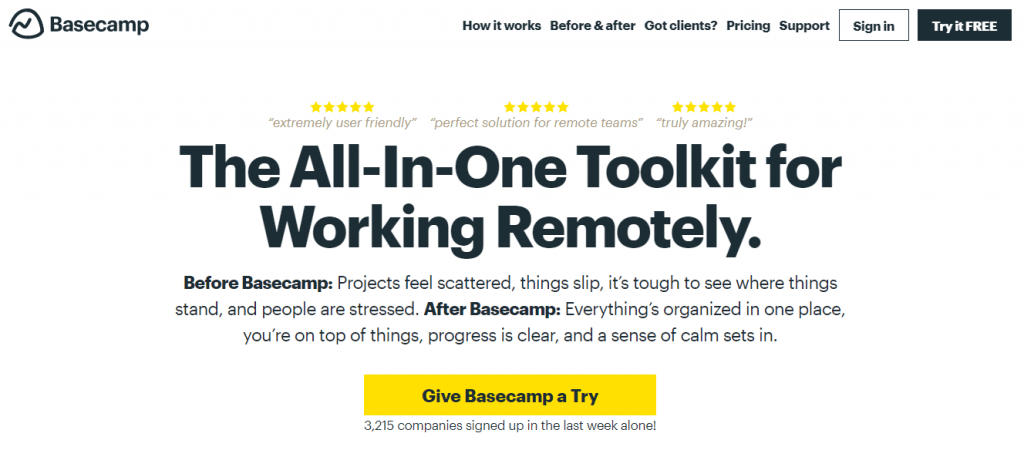 Basecamp is a cloud-based collaborative project management software that allows team members to communicate easily for project tasks and activities. As one of the popular agile alternatives, Basecamp is excellent at what it does and allows project managers to manage and monitor projects' progress efficiently. It is particularly great for remote teams looking for a shared space to coordinate their efforts and get work done.
Key Features of Basecamp:
Manage project calendar in a single view and track milestones
Communicate seamlessly with team members and clients using group chat and direct messages
Create a centralized hub for storing files and documents
Generate insightful project reports and analyze them
| | |
| --- | --- |
| Pros | Cons |
| 1. An intuitive interface that is easy to configure for all users | 1. Lacks advanced features like Gantt charts and task interdependencies |
| 2. Supports various third-party integrations | 2. Reports are basic and need improvement |
Pricing:
Basecamp Personal – $0
Basecamp Business – $99/month
Choose it for:
Remote team management, Collaboration features
3rd Party integration allowed:
Yes
Suitable for:
Small businesses, Personal Projects, Remote teams
Case Study:
Not available.

Kanbanize, a feature-rich Jira replacement, offers increased visibility into your projects, portfolios, and teams by providing a platform fit for scaling business. You can easily set up Kanban cards and prioritize tasks on the go. This helps improve internal and external coordination across departments with ease. Also, the tool helps track, update, and forecast project blockers, preventing project failures due to avoidable risks.
Key Features of Kanbanize:
Gain project insights with enhanced analytics
Get automated status updated in real-time
Identify cross-team dependencies using project views
Get accurate project forecasts using historical data
| | |
| --- | --- |
| Pros | Cons |
| 1. Improve project transparency with custom boards for project visualization | 1. Lacks good third-party integrations |
| 2. You can customize dashboards to gain accurate and real-time project reports | 2. Needs more customization options for adjusting workflows |
Pricing:
Standard – $149/month (billed annually)
Enterprise – Available on request
Choose it for:
Agile project management, Risk forecasting
3rd Party integration allowed:
Yes
Suitable for:
Small businesses, Large organizations, Enterprises
Case Study:
Ekide Group, a leading technology company, was struggling with workload management, impacting the efficiency of the organization. They were in need of a software that enabled them to visualize project workflows and progress among teams of different specialties such as mechanical engineers, software developers, workshop workers.
With Kanbanize, they were able to view task dependencies and track progress in real-time. Also, with key project metrics, they were able to analyze the ongoing project status and tweak workflows where needed. Besides, the tool enabled them to automate workflows and support task management from start to finish. This allowed teams to improve processes and facilitate smooth cross-team collaboration for delivering projects.
Read More: Kanban Project Management Everything you Need to Know

Backlog is a feature-packed platform for visualizing each task within the entire project via Gantt charts and Kanban boards. It lets you collaborate with clients, developers, and designers to streamline communication and release projects with ease. Also, you can expedite processes and fix bugs faster by leveraging the power of push notifications and easy drag and drop attachments. Overall, the tool lets you create, assign, and update tasks on the go.
Key Features of Backlog:
Track project progress with colorful Gantt and Burndown charts
Create custom fields to suit project needs
Get started within minutes with ready-to-use project templates
Use subtasking for easy task management
| | |
| --- | --- |
| Pros | Cons |
| 1. It lets you manage projects and code in one place | 1. Needs a better mobile app |
| 2. It is user-friendly, easily adaptable by teams of all sizes | 2. Task prioritization needs enhancement |
Pricing:
Free – $0 (10 users)
Starter – $350 (30 users)
Standard – $1000 (Unlimited users)
Premium – $1750 (Unlimited users)
Choose it for:
Git hosting, Issue tracking
3rd Party integration allowed:
Yes
Suitable for:
Small businesses, Large organizations, Personal Projects
Case Study:
Shikumi Design, a digital creative group, develops devices that deal with recognition technology. The company faces challenges in the form of unclear project timelines and cluttered project execution.
Adopting Backlog enabled the team at Shikumi Design to manage their growing team and global project development smoothly. Using the tool, they were able to organize and prioritize their tasks, ensuring crystal-clear deadlines for each project task and activity. This also helped improve task visibility and let them track tasks in real-time. Also, the tool let them rearrange the priority level of each task or request as project requirements evolved.
A key feature that the team particularly relied on was milestone tracking. Getting an overview of their accomplished milestones made it easier to track how far they were from achieving the final results.
The Features That Jira Agile Alternatives Must Have
66% of organizations using project management software completed their project well within the budget as compared to 47% without working on a project management tool? Well, that pretty much sums up how important it is to choose the right project management software!
Now, Jira is full of notable features, but it may not be the perfect project management tool for all businesses. Jira competitors are popular in the marketplace because they offer similar features at comparable or lower prices.
In general, project management tools are equipped with basic features. But as you are looking for a Jira alternative, make sure to look for the following features:
Project planning, scheduling, shared team calendar, and task prioritization.
Team collaboration for easy file sharing and communication. KPI dashboards and customer data center.
Quick access to data with easy documentation and navigation.
Customizable reports and dashboards for thorough analysis at critical milestones.
Resource management feature to schedule the project resources for efficient resource planning.
Time tracking, budget reports, billing, and automated invoicing to save time and complete the project effectively.
Instant support from the service provider in case of bugs and issues.
Comparison of Best Alternatives of Jira
| Software | Pricing (starting/per user/month) | Sprint Management | Collaboration Features | Project Views | Time Tracking | Smart Reports | Dashboard Customization |
| --- | --- | --- | --- | --- | --- | --- | --- |
| ProProfs Project | $2 | Yes | Yes | Yes | Yes | Yes | Yes |
| Asana | $0 | Yes | Yes | Yes | No | Yes | Yes |
| Pivotal Tracker | $0 | Yes | Yes | Yes | Yes | Yes | No |
| Bugzilla | Available on request | Yes | Yes | Yes | Yes | No | Yes |
| Trello | $0 | Yes | Yes | Yes | Yes | No | Yes |
| Wrike | $0 | Yes | Yes | Yes | Yes | No | Yes |
| VersionOne | Available on request | Yes | Yes | Yes | Yes | Yes | No |
| Targetprocess | Available on request | Yes | Yes | Yes | No | No | Yes |
| OpenProject | $0 | Yes | Yes | Yes | Yes | No | Yes |
| Mavenlink | Available on request | Yes | Yes | Yes | Yes | No | Yes |
| Assembla | $12 | Yes | Yes | Yes | Yes | No | No |
| ClickUp | $0 | Yes | Yes | Yes | Yes | Yes | Yes |
| Basecamp | $0 | Yes | Yes | Yes | Yes | No | Yes |
| Kanbanize | $149 | Yes | Yes | Yes | Yes | Yes | No |
| Backlog | $0 | Yes | Yes | Yes | Yes | Yes | Yes |
Final Verdict: Which Is the Best Atlassian Jira Alternative That You Should Go For?
Jira is a powerful project management tool that lets you:
Manage project tasks and issues
Choose and configure boards
Plan stories
Customize workflow
Generate reports and analytics
Based on your business and project requirements, you may want to first consider some factors before choosing Jira's best alternative.
Keeping these factors in mind, you may look at the key features of a tool and zero in on a tool that best suits your project and team needs. To sum up, if you're looking for a tool that is user-friendly and lets you track all tasks, resources, and deadlines simultaneously, then ProProfs Project can be the right fit. However, if you're looking for a tool for remote team collaboration, Basecamp offers incredible features for cross-team collaboration. Also, in case you want a tool that specializes in task management, then ClickUp is what you should opt for.
Do you want a free Project Management Software?
We have the #1 Online Project Management Software for effective project management.