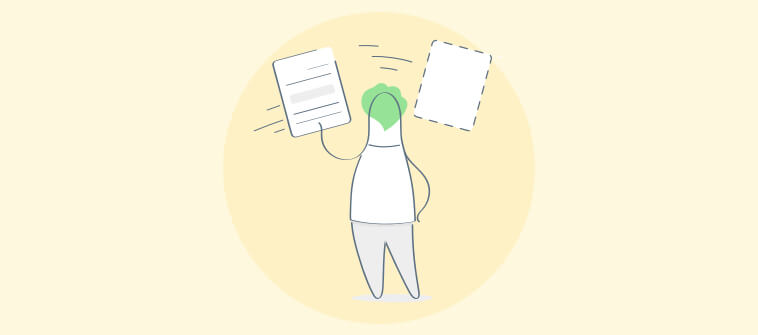 'Let's stamp this year with success,' thoughts my business friend shared with me recently. I kept thinking about a few things, and the thought that kept hammering my brain was, 'how can he manage business projects amid COVID-19 pandemic?'. So I shared my concerns with him openly. Contrary to what I had thought, he smiled and then revealed some fantastic tips on how to organize a project. After being impressed with those tips, I decided to do my own research for more insights and to craft one write-up that aids my readers in organizing projects.
47% of projects do not meet their goals because of poor management of requirements," revealed by the latest industry reports.
It's time to enlighten you via 11 surefire project organizing tips, so pay heed to the following pointers:
Table of Contents [Hide]
1. Let Your Expectations Be Known
Let your project-related expectations be known in the kickoff meeting, so your team knows from the beginning what standards they have to set and meet.
Make sure you discuss these 3 things in the first interaction for the sake of an ideal start: 'Quality of deliverables,' 'Tasks with high importance,' and 'Teams from other departments for coordination.'
By doing this, challenges related to team management get solved to a great extent, because your project executives automatically start managing their pace of work once they understand critical factors.
In short, the sooner you let your team know your expectations, the better progress they will make.
2. Define Scope
For project success, you must define its scope to your team upfront. It will give them an idea about the odds they are up against.
Explain these things for smooth work progress:
Deliverables:

What outputs and outcomes have been promised?

Costs:

What budget do you have set for the project?

Timeframe:

By when are you supposed to complete the project?

Resources:

What resources are available at your disposal?

Stakeholders:

Who is accountable for which task?
By providing proper information on these factors, organizing projects at work would become a breeze because your team will act in a way that justifies SLAs (service level agreements).
3. Follow the Drill
The silver lining in these challenging times is you don't have to reinvent the wheel. Tell your remote teams to follow the same procedure they were pursuing earlier. It will reduce the odds of making mistakes and pave the way for quality work. In short, project management will be easier than you would've liked.
You surely want to streamline the operations for more efficiency. But taking too many chances is not good either.
Besides following the drill, you should give a positive response if some project executive comes up with an idea of improving efficiency. If it's good, give your nod. Otherwise, rule it out politely.
All in all, share your project plan and make sure that your team adheres to work guidelines.
Read Also: Stay Productive Amid COVID-19 Epidemic With Foolproof Work From Home Tips
4. Review Project Progress as per Your Plan
When you create a roadmap, i.e. project plan, for your team, you keep things like scope, cost, schedule, etc. in your mind, right?
Therefore, it is essential to review project progress against your plan. Otherwise, your project will go off the track, and that will make a big strike on your business's integrity later on.
So, use these measures — 'Use your resources effectively,' 'Monitor the performance of your team to find out who's unlikely to meet deadlines and then provide all possible help,' and 'Delegate project tasks aptly if some urgent requirement comes out of the blue.' — to keep the project progress in check.
5. Deploy Unrivaled Project Management Software

Having unparalleled project management software like ProProfs Project has become the need of the hour, because it can address all concerns related to 'How to organize a project.'
Organizing projects at work would become a breeze when you exploit well-developed project management software. Features that empower you to lay down the marker in the pursuit of project success are:
Gantt charts give you insights into the project progress

Email notifications keep you updated about the new developments

Calendar view lets you plan things proactively

Time tracking enables you to prevent unproductivity to a large extent

Automated invoicing makes sure you and your clients enjoy error-free billing
 Related Read: Comparison of 20 Best Project Management Software
6. Set Time Frame for Each Task
If you are familiar with the importance of the project management triangle, you must know how much time sinks can affect your business growth.
To organize a project like a pro, you must set timelines for each task, so your team doesn't take things lightly and execute the plan appropriately.
Time isn't the main thing. It's the only thing.

— Miles Davis
Therefore, set a time frame for each project task and explain the expected quality of deliverables.
Keep one thing in mind that setting unrealistic time limits in the name of more productivity could bring adverse results. So, never push your team members too much.
7. Conduct Team Meetings Periodically
During the project life cycle, you get a blend of good & bad work experience. It happens because sometimes you enjoy smooth project progress, and sometimes you struggle due to setbacks.
Such ups and downs should be discussed in team meetings so that potential hassle can be averted in the later stages.
It's imperative to note that if you are working with a virtual team in tandem, first discuss the time of the meeting with them for maximum participation.
Another reason for doing this is you witness a healthy conversion when you set the minds of both teams (in-house and remote) at ease by conducting meetings as per their preferred time. As a result, project organizing gets easier.
8. Delegate Tasks Efficiently
Concerns like how to organize a project won't take place if you delegate tasks efficiently. It will stop your projects from being derailed and make sure your team members take ownership of the assigned task.
When you have such an accountable team, your chances of staying two steps ahead of competitors get improved automatically.
Another benefit that perfect task delegation offers is better employee retention. It is understandable that a project team should know how to cope with high-pressure situations. But you need to comprehend that giving work in large chunks decreases morale and results in a turnover. So, delegate tasks like a pro.
Read More: 10 Best Client Project Management Tips to Win More Clients
9. Anticipate Risks
Risk management has always been the most crucial aspect of organizing projects appropriately. Its importance cannot be neglected, because a small risk is enough to derail your projects and likely to result in failure.
Hence, it's vital for you to anticipate risks before project initiation. For the same, you can check out the closure reports of your last projects, summon top-performing executives to get insights into potential risks, etc.
It is imperative to understand that some risks cannot be identified, especially if you have a new project at hand. Thus, it's very important to create a risk management plan, which helps to deal with unfamiliar scenarios.
10. Create a to-do list
To organize a project it is crucial to create a schedule so that every task gets attention. Generally, small tasks fall by the wayside or get forgotten during peak hours, which further hampers the project development process.
Thus, having a to-do list in place is instrumental, as you can tick off tasks one-by-one after completing them.
You can also create and assign tasks right away to avoid any confusion regarding who will work on what and by when. It helps you follow the established project plan and attain the desired number of deliverables with top-class quality.
11. Prioritize Your Tasks
Organizing projects at work gets irritating when you have a horde of tasks at hand, but have no idea where to start. Due to this, you sometimes fail to give time to success-defining tasks, which consequently, results in compromised baselines.
So, prioritize your tasks as per their criticality and then execute them one-by-one. It helps you during each phase of the project and ensure the timely delivery of deliverables.
It is highly suggested to use a task management tool that supports the color-coding of tasks, as that's the key to better task prioritization.
Summing up:
Keeping a project organized isn't easy, as you come across several challenges during the development process. Plus, the outbreak of COVID-19 has made things tougher than ever, as everybody is working remotely.
I have orchestrated 11 surefire tips that will take away all your concerns, like how to organize a project. In case you know any other effective way to keep projects organized, enlighten me by revealing it in the comment section.
---
FAQs
Q. How do you organize project ideas?
The whole write-up was all about ideas to organize a project, so here's a quick overview:
Let your expectations be known

Define scope

Follow the drill

Review project progress as per your plan

Deploy unrivaled project management software

Set time frame for each task

Conduct team meetings periodically

Delegate tasks efficiently

Anticipate risks

Create a to-do list

Prioritize your tasks
Q. How to organize a project team
Keeping your project team organized is not an arduous task as long as you delegate tasks properly and communicate your vision clearly. Your team will take ownership of tasks if you lead from the front in the pursuance of attaining project goals.
Do you want a free Project Management Software?
We have the #1 Online Quiz Maker Software for effective project management