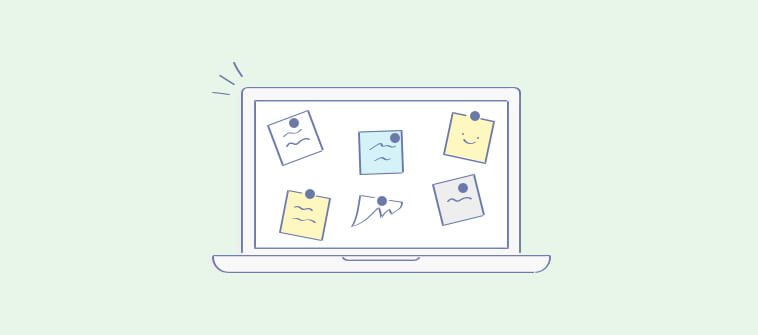 Do you know the factor that ensures a smooth transition during the project's phases, i.e., initiation, planning, execution, and closure?
Can't think of a couple of words to answer? Well, then, you would undoubtedly struggle during your project management journey. Being vague with regards to project objectives is the primary reason that will lead to the struggle here.
Setting crystal clear objectives of project management is extremely important, as it decides how likely you are to match/exceed expectations of your clients.
Many industry reports are backing this fact, and one of them even has revealed that 37% of projects fail because of undefined project objectives and milestones. It signifies that the decision of putting project management objectives on the back burner can harm your business growth in all possible manners.
Before unfolding more information, I would like to tell you something so that you bear project management objectives in mind for the long-term.
Microsoft, one of the most reputed and thriving companies, doesn't require any introduction. But you wouldn't have agreed on this had I said it in the 90s, because Microsoft wasn't a big brand as it is today.
So what's the secret of Microsoft?
To grow your business like Microsoft, you have to follow in Bill Gates' footsteps. The success formula of this business tycoon comprises only 3 steps:
He set his objective: During his sophomore year at Harvard, 20 years old Bill Gates told his colleagues:

"When I am 30 years old, I will be a millionaire, and I will put a computer in every home."
He worked hard to accomplish his objective: Bill Gates worked

over 16 hours a day

to attain what he set in his mind.
He was patient: Microsoft Corporation established in 1975, and its first year's revenue was

only $1,600

. Despite this disheartening number, he didn't lose his patience and persistently strived to accomplish his objective.
Quite an inspiring journey, huh? All the glory he's enjoying right now because of the objectives he put in place a few decades ago. Thanks to his habit of setting crystalline objectives, Microsoft has been setting new benchmarks.
So, the moral of the story is that you must set clear project management objectives to keep progressing in today's hypercompetitive market.
Let's understand project management objectives in detail:
What Are Project Objectives?
Project objectives can be defined as a particular event that managers or organizations zero in on, to accomplish it within a set time frame.
You cannot take the importance of project objectives for granted because it can lead to problems like time wastage, unnecessary consumption of resources, etc.
What Are the Types of Project Objectives?
There are 6 types of project management objectives, and each of them should be taken care of properly for guaranteed project success.
1. Financial Objectives
Financial objectives are related to the company's bottom line and are gauged for the sake of economic benefits. Financial objectives play a key role during the project management journey, as they help you stay away from budget overrun and uplift profit levels.
In addition, both financial objectives and client relationships go hand in hand. How so?
Well, if you don't track and measure project expenses, you may not be able to deliver expected deliverables due to uncontrolled money-flow. Besides affecting client relationships negatively, this leads to low ROI, which means less profit.
In the worst scenarios, you may end up asking more capital to clients for successful project delivery. This will definitely break the bond of trust you've had established after a lot of hard work.
2. Quality Objectives
You can keep clients' trust and loyalty as long as you deliver quality deliverables. It is imperative to note that the negative aftereffects of compromised quality can make a big dent in the brand image. Therefore, having quality objectives is instrumental.
Through such objectives, you can meet certain internal and external quality standards. Plus, the odds of leaving loopholes in a project will go down and the chances of achieving client satisfaction will snowball.
So, discuss quality objectives with your team, which you want to accomplish during the project development process.
3. Technical Objectives
The technical objectives are all about technology-related activities and efforts, which must be done for successful project closure. During the project life cycle, different equipment and technology get used to attain the desired deliverables.
Thus, having the required hardware and software at disposal is fundamental because your project can go off the track otherwise.
Deploying reliable project management software like ProProfs Project should be part of your technical objective. It is so because you can achieve project goals with the help of unrivaled PM software. The below-listed features will help you understand why I am in favor of using a project management tool:
Task dependencies for team collaboration

Automated invoicing to prevent billing-related hassles

Milestone tracking to gauge team performance
4. Performance Objectives
Performance objectives are pretty much self-explanatory. It means you have to set some objectives revolving around the performance aspect because clients shower their wrath on you if the delivered project doesn't function in an expected manner.
So, always look for improvement areas so that performance objectives are met without any trouble.
Tip: Track performance-related metrics during the project development cycle to avert potential functioning-related complaints.
5. Compliance Objectives
Every project complies with something, no matter whether it concerns a particular rule, procedure, or policy.
Therefore, having compliance objectives in project management is fundamental. However, meeting them could be some sort of challenge, let's say, you need to comply with local regulations while working on a project.
Never take compliance objectives lightly, because it can put your business in legal trouble if you dare to do so.
6. Business Objectives
Last but not least, business objectives are directly related to success and profit. It shouldn't be surprising because you develop a project by keeping clients' business requirements in mind, right? And those requirements are simply your objectives to meet.
Business objectives comprise strategies to save time, avoid rework, etc. And they should be defined clearly so that the end result matches your expectations.
I hope this info has addressed your question: 'What are the objectives of project management?' Let's take our discussion one step further:
How to Set Effective Project Management Objectives
Well, we have defined project management objectives and brought a spotlight on their types, but the question that could possibly be making rounds in your mind is, 'How can I set effective project management objectives?'
Honestly, you don't have to break a sweat while setting project management objectives if you have taken SMART criteria into consideration. Let's elaborate it for better understanding:
You have to be specific if you want to attain the objectives of project management. It is extremely important, as vague goals only result in delays and affect your project management journey negatively.
So, define your project objectives clearly and get one step closer to success, consequently. Also, ensure who will work on what and by when, so no problems take place during the project development process.
Your objectives must be measurable, as that's the only way to know when you have to switch to other project activities. Don't take the importance of quantifying project objectives for granted, because your project progress is likely to hamper if you do so.
Besides using project management software to keep a tab on set objectives, you can also track PM metrics like cost performance, ROI, etc.
Mapping out achievable project objectives is crucial for a smooth development process. Generally, business owners struggle during their project management journey because they accept clients' change requests without considering the impact on the current workflow.
Due to this, their achievable objectives get turned into infeasible ones, and that takes their projects off the track one by one.
So, talk freely to clients and explain how change requests in project activities can affect the development process. This will definitely get you an extension in the preset timelines and empower you to deliver expected deliverables later on.
Both project failure and unrealistic objectives go well with each other because hypothetical targets put employees under the pump. This leads to mistakes, which further results in rework.
In short, the project triangle gets affected badly, and you bite the dust. So, set objectives by keeping the triple constraints of the project in mind.
The factor that decides whether you will get immersive or exasperating experience during your project management journey is how well you have set start and end dates for each objective.
Sometimes, business owners give a tight time window and want their project executives to complete a horde of objectives to satiate their desire of exceeding clients' expectations. However, this brings opposite results, as their project team falls on its face in the process.
So, set your team's mind at ease by giving proper time and enjoy the perks of quality deliverables, consequently.
Conclusion
To succeed in project management, your initial steps must be accurate. It means that if you don't set ideal objectives in the first place, your project management journey will be full of thorns. You must've felt this if you were reading the information mentioned above attentively.
When business tycoons like Bill Gates cannot neglect the importance of setting objectives, why would one dare to do that? I have explained what project objectives are, their types, and how you can set them in the pursuit of success. Hope you've grasped all the information. On the off chance that you want to share your opinion or give any suggestion, use the comment section right away!
Stay tuned to ProProfs and get more information on project management.
Thanks!
FAQ
---
Q. What are the three primary objectives of project management?
We have discussed 6 types of project management objectives, but if you want to know the most crucial ones, these 3 should be your priority.
Financial Objectives
Quality Objectives
Compliance Objectives
Q. What are project goals and objectives?
Project goals are those targets that companies strive to achieve, whereas project objectives are the tasks that must be performed to get closer to the desired outcome. To learn more, you can read this blog: Why Differentiate Between Project Goals and Objectives?
Q. How do you write a project aims and objectives?
The best way to write project objectives is to follow SMART criteria, because you can accomplish them only if they are 'Specific,' 'Measurable,' 'Achievable,' 'Realistic' and 'Time-bound.'
Do you want a free Project Management Software?
We have the #1 Online Project Management Software for effective project management.