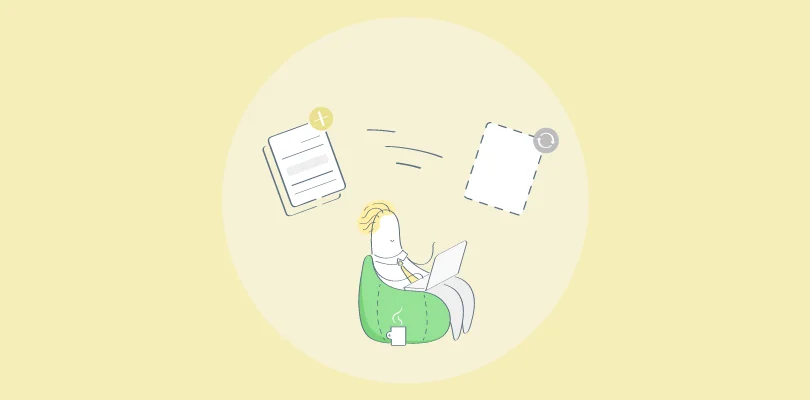 Project management is a dynamic business function filled with unexpected hurdles and challenges.
Despite careful planning, issues like poor communication, unrealistic deadlines, and limited budgets can affect the quality of deliverables.
Effective project management requires a proactive approach to overcome these common challenges and ensure a smooth path to project completion.
In this blog, we'll explore 10 common project management challenges and provide practical solutions to help you conquer them effortlessly.
10 Biggest Project Management Problems (and Their Solutions!)
Unexpected obstacles and roadblocks are bound to arise as a project unfolds and progresses. As a project manager, prepare yourself for any situation so the project goes on smoothly, come what may!
Let's look at some of the biggest and most common project management challenges along with their solutions.
1. Poorly Defined Project Goals & Objectives
One of the most common challenges in project management is inadequately defined project goals and objectives.
Starting a project without clear goals is like going on a road trip without finalizing a destination. You'll have no idea where you're going and how to get there. As a result, you'll end up wasting time, energy, and effort.
In a similar vein, starting a project with poorly defined goals can waste considerable time and resources.
There will be a lack of clarity and direction regarding the next steps to take, which often leads to confusion in teams, missed deadlines, and derailment of the entire project.
Solution?
Define project objectives, goals, and milestones, before starting the project.
Prioritize the project goals based on their importance and urgency.
Develop a powerful strategy that gives teams a direction to follow when working on a project.
When you know the goals of your project, understanding the what, why, and how will be easier for project members.
Read More: How to Set Your Project Goals?
2. Scope Creep
Scope creep is a problem that sneaks up all of a sudden and affects your project timeline.
In simple words, scope creep is about a client making changes in the project's scope, altering a project's budget, or asking for additional changes.
Such unexpected requirements require the team to slow down or change their path in order to incorporate those changes. The result – it takes unnecessary effort, time, and money!
And the worst part?
Most clients want their mid-way scope changes to be done for the same price discussed at the beginning.
And as a result, scope changes put project managers in a difficult spot where they have to meet client requests while also ensuring the project is delivered on time.
Solution?
Conduct a detailed scoping phase to establish boundaries and deliverables. Regularly review the scope with concerned stakeholders and negotiate adjustments.
Implement a formal change management process, discuss the change requests, and evaluate their impact on the timeline, budget, and resources.
3. Budget Constraints
Did you know that IT projects with a budget of $1 million are 50% more likely to fail to meet their business goals?
Now, why does that happen?
Because project managers often don't check whether they're running into a budget overrun until it's too late to redress. And, if multiple projects continuously go over budget, it becomes increasingly difficult to keep the organization afloat.
Budget restrictions and changes are among the top issues in project management.
To prevent the project costs from spiraling upwards, creating a thorough project budget is non-negotiable.
The budget holds paramount importance to overall profitability. Realistic budget planning and effective cost control will help ensure that your project remains within budget.
Solution?
Make realistic assumptions at the time of project planning and keep your expenses in check.
Provide timely information for daily project cost overruns and keep stakeholders in the loop always.
Build a well-planned cost management structure and track where your money is going.
Pro Tip:
Onboard a robust project management software that offers in-built reports.
Reports let you track your project expenditure compared to your budget allocation through real-time reports. They provide a detailed overview of total costs incurred versus your set budget and display your profit margin.
This is what a project profitability report looks like.
4. Conflicts Arising Due to Miscommunication
Did you know that more than 57% of projects fail due to poor communication.
In fact, miscommunication is one of the most underrated problems of project management that could affect the successful delivery of a project.
And miscommunication can impact team collaboration and hinder successful project delivery.
Therefore, you must prioritize effective communication in all aspects, be it gathering information, providing clear instructions, or seeking clarification.
Clear communication minimizes conflicts arising from misunderstandings. This will enhance overall project outcomes and also prevent risks associated with miscommunication.
Solution?
Establish a proper communication plan and pre-define certain methods like emails, calls, or in-person meetings to share information.
To enhance your communication skills as a project manager, take time to reflect on your own goals and experiences. Identify your communication objectives and pinpoint any challenges or gaps you face in achieving them.
Pro Tip:
You can leverage a project management software's Comment functionality to collaborate with team members and stakeholders in real time.
Using this, you can discuss tasks and exchange feedback, avoiding messy email threads!
Also, you can enable notifications and effortlessly stay up-to-date without constantly seeking updates from team members or spending time sifting through emails.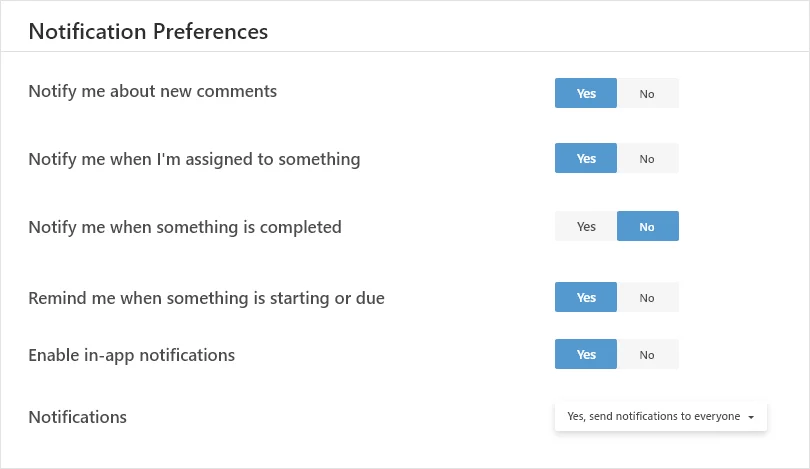 5. Lack of Alignment in the Team
97% of employees and executives believe a lack of alignment within a team drastically impacts the outcome of a task or project.
This lack of alignment often stems from low team spirit. It is the prime reason why projects lag behind and ultimately fail to accomplish the desired objectives.
But how does low team spirit crop up within a team? A few reasons for this are lack of trust, lack of transparency, poor change management, and inadequate team interaction.
Also, managing a team with diverse personalities can be challenging, as each member requires unique attention and support. Plus, each member has a distinct style of working.
To manage and cater to their needs, you must be flexible and empathetic. You must know how to balance the strengths and weaknesses of each member and create a harmonious environment.
Solution?
Before picking a team, identify the core strengths of the team members and the skills required for project execution. Determine their competencies and conduct training sessions to enhance their skills.
Introduce team-building activities to help team members connect and understand each other better.
6. Inadequate Resource Allocation
Inadequate resource allocation is among the top challenges faced during project management.
Undeniably, the efficient distribution of limited resources requires careful planning and decision-making. You must allocate resources in a way that equipment, time, and manpower are optimally utilized.
But, keeping track of every resource can be a daunting task.
For instance, consider an IT project where the team faces a tight deadline. The project manager must allocate resources wisely, assigning skilled developers to critical tasks while ensuring other project areas are adequately staffed.
Misjudgments in resource allocation can lead to bottlenecks, delays, and compromised quality.
Solution?
Conduct a thorough project analysis to identify resource requirements and constraints.
You can use the resource breakdown structure, resource leveling, and other techniques to ace resource allocation. These techniques help you plan, monitor and control the resource allocation process effectively and efficiently.
Pro Tip:
You can deploy a tool to plan, monitor and control the resource allocation process.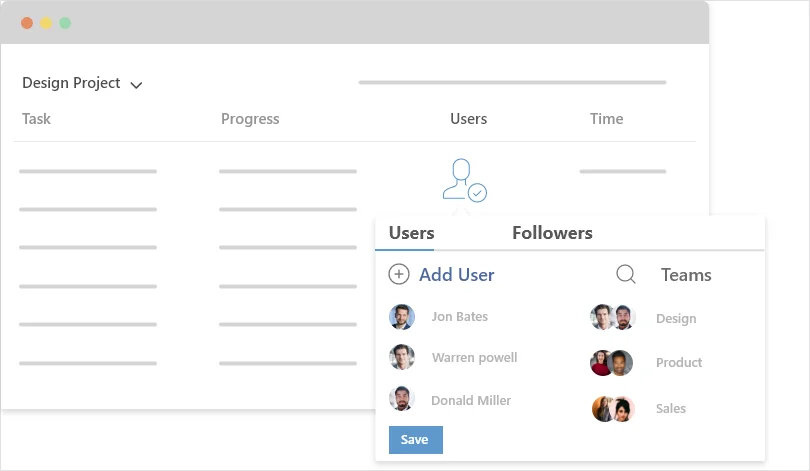 Visualizing resource allocation for multiple projects on a single platform lets you balance the workload of team members by checking their availability and bandwidth before assigning or reassigning tasks.
7. Competing Priorities
You may often ignore a particular project due to another project.
Overlapping projects are responsible for significant inefficiencies and wasted resources. They may even bring the less prioritized project to a complete halt and hinder potential benefits.
To handle multiple projects, you need to learn to prioritize them depending on their importance and urgency.
Suppose there is Project A and Project B. Both are ongoing projects, and you have to allocate time and resources for both projects. How are you going to efficiently manage to deliver both projects with limited resources and a limited timeframe?
You may have encountered this situation multiple times and found yourself at loggerheads over what to prioritize and what to sideline.
Don't worry. We're here with a solution. Read on!
Solution?
Get complete visibility into the tasks and subtasks of all your projects. Estimate the time, cost, and scope of each project to set your priorities right.
Assess the potential value of each project and identify the ones that should be prioritized.
Read More: How Do You Ensure You Meet Your Project Deadlines
8. Lack of Accountability
Imagine this: Your team is working on a project. You are 80% through the project.
Suddenly, out of nowhere, the project is halted due to some unforeseen issue.
Then what? Then, the blame game begins.
Team members try to pin the project failure on other members. Guess what is happening? A positive work environment is going for a toss. It is crucial to make teams feel responsible and take accountability for their assigned duties.
Accountability in the team refers to taking responsibility for your actions and tasks. Even if one person in the group lacks accountability, it is bound to affect the overall project cycle with delayed deadlines, poor quality of work, and, ultimately, project failure.
Poor accountability is one of the top project management issues that need immediate attention so it doesn't become a bigger problem in the later stages of the project.
Solution?
Clearly define every individual's roles and responsibilities for the task assigned to them.
Try to direct teams toward a shared business vision. It helps team members to take responsibility for their role in the project.
9. Poor Risk Management
Identifying and planning for an uncertain situation is an essential part of a project manager's role.
Risks may occur due to the unpredictability of the external environment. Risks may also arise due to some underlying flaws in the project plan, unforeseen events, or market uncertainties.
The harsh truth is that risks are natural, and we cannot really escape from them. What we can do is take the necessary steps to mitigate the risks and ensure they don't impact a project's success.
Solution?
Develop a risk management plan to identify every potential risk and its impact right at the start of the project.
Identify measures to adopt to address those risks.
10. Getting a Robust Project Management Software
Do the above-mentioned challenges seem too overwhelming? Are you still wondering how to solve project management problems with ease?
Well, adopting the right software can help you overcome most challenges faced during project management.
There are a multitude of project management tools available on the market today, which makes it all the more difficult to choose one. While the good part is you are spoilt for choice, the bad part is the confusion that comes with it.
So, how do you identify the right project management software?
Solution?
The key to finding the right project management software is making sure that it is easy to navigate and offers all the essential features for easy project completion.
Here are some of the key project management features that your tool should have:
Task priorities
Gantt charts
File sharing
Calendar view
You get all these features and many more in ProProfs Project. It helps you establish a defined workflow for your projects, ensuring transparency and collaboration throughout.
Here's a quick video explaining how project management software helps transform processes and simplify project management.
With the right tool in place, you can streamline operations, encourage real-time collaboration, and propel your projects toward success.
It's Time to Say Goodbye to Common Project Management Problems
Common project management challenges can be avoided with proper planning, a talented team, and data-driven decisions.
Better project management can help you achieve higher customer satisfaction, lower costs and risks, and improved efficiency.
But you don't have to do everything single-handedly!
Use a project management tool that supports you and your team. Leverage the power of state-of-the-art tools like ProProfs Project to streamline workflows and keep your projects consistently on course.
---
FAQs:
Why do project managers fail?
Project managers often fail to complete projects successfully when they lack an effective approach to identify, analyze and achieve the desired project objectives.
2. Why do large projects fail?
Big projects mostly fail due to poor cost and poor risk assessment. Inaccurate estimation of the greatest risks like budget overruns, scope creep, and inconsistent monitoring of projects fail to deliver what was expected.
Do you want a free Project Management Software?
We have the #1 Online Project Management Software for effective project management.