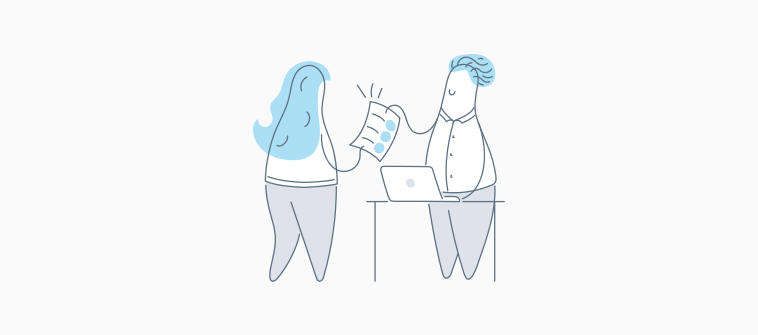 As a project manager, you might often find yourself approaching seniors to seek insightful project management tips for managing projects better. Believe us, we understand the struggle.
When it comes to managing projects, project managers seem no less than the ten-handed creatures of folklore.
Project managers juggle an overwhelming number of tasks every day while marking their presence in more places than one. They are responsible for analyzing goals, creating the project workflow, managing team communication, and much more.
Sounds familiar?
In the chaos of leading projects to execution, you are bound to feel helpless and demotivated when things don't appear to go your way.
But, don't worry. We know how to keep you motivated and on the right track.
In this blog, we will explore 15 tips for project management success that will ease project management and enable you to lead your team to project success effortlessly.
15 Effective Project Management Tips
Here, we will discuss effective project management tips and tricks that act as key success factors for successful project delivery.
Let's begin.
1. Communicate Clearly
Communication forms the core of any successful project execution. It holds the power to steer your project in the right direction. It ensures that expected project outcomes are clearly communicated to project stakeholders and team members alike.
The right communication establishes a structure for effective project execution. It lays down clear project goals and objectives, leaving no room for ambiguity.
Once the communication channels are sorted and all project information is specified, your project is most definitely on the road to success.
2. Identify Key Project Requirements
Map out key project requirements before you kick-start the process.
Will you need routine stakeholder approvals at every step? Will you require a specific skill set for a particular project?
The requirements can be anything that your project may demand – list of key project stakeholders, project timeline, project deliverables, resource requirements, managing clients in case of external project and much more.
Create a list of key project requirements at the beginning of a project to keep everyone on the right track from the start and resolve any discrepancies at the earliest.
3. Choose Your Team
Bringing the right set of people to work on a project can be a game-changer. It not only enables the steady flow of projects but also creates a culture of continuous improvement at work. The power of a good team tremendously impacts how smoothly a project is initiated, executed, and delivered.
To create a strong team, analyze the skill set of individuals you want to bring on board. Look beyond certifications and qualifications as they can be misleading at times. Look for qualities that will foster a collaborative and supportive work environment, leading to better project outcomes.
4. Pick the Right Tool
Besides the right team, you also need the right tool to manage multiple projects effectively.
A good tool is a life-saver. It hugely impacts overall project management by bringing together the best people and processes to achieve shared business goals.
An ideal tool allows you to knock out chaos and bring in better project transparency. For example your efficiency would improve on using the right automation tool to manage snapchat for business.
Such a tool offers the following key features:
Task and resource management
Multiple project views
Time tracking
Automation capabilities
Collaborative features such as instant messaging and task comments
Seamless file sharing
As a result, these features lead to:
Increased project visibility
Enhanced team productivity
Improved collaboration
Better project outcomes
ProProfs Project is an excellent project management tool that helps manage multiple projects across cross-functional teams with maximum efficiency and ease. The tool is easy to use and instantly takes control of your daily tasks with its intuitive interface. Moreover, the tool is power-packed with features such as automation, multiple project views, file sharing, and more. Undeniably, it is an all-in-one tool for all your project needs.
Coordinating team efforts with a good tool is beneficial in more ways than one. It helps streamline processes and build a solid workflow that withstands project complexities and inconsistent stakeholder feedback.
5. Say Goodbye to Software Bloat
Do you have a separate tool for team collaboration, project management, and file sharing?
If yes, then you're most likely entangled in the software mess.
Remember, too many cooks spoil the broth?
Well, it's no different when it comes to adopting software tools too.
It's already hard to manage a project. Why would you want to manage multiple software alongside too? That would only add to your workload and turn even simple processes more complicated.
Look for an all-in-one tool that offers features that enable various capabilities such as project and team management. Make sure it offers file sharing, instant messaging, team collaboration, and other important features.
6. Maximize Team Collaboration
Collaboration is key to seamless project management and execution. It is what determines whether the project will move on the set path and achieve the desired outcomes.
It is important to create an environment where your teams can easily collaborate. Bring them together, conduct team-building activities, and integrate a good collaborative tool into project processes.
Team members should be able to seamlessly connect with other team members, share files on the go, and discuss roadblocks right away.
A team's coordinated efforts help maximize productivity, increase efficiency, and achieve shared business goals.
7. Make Goals Manageable
So you've got it all sorted, right?
The stakeholder brief is ready, the list of project deliverables is on the table, and you're all set to blaze into action.
But guess what, you haven't zeroed on the workflow yet? And without a well-defined workflow in place, your project is most likely to collapse.
Let's see how you can ease project execution without putting too much effort into the day-to-day workflow.
Break your project goals into small, manageable tasks. Assign them to the right resources and set their deadlines. Also, clearly define what each task is set to accomplish.
This will establish the expected project outcome and direct team efforts in the desired manner.
8. Minimize Distractions
Distractions can slow down project execution and impact overall project delivery. These may creep in the middle of a project and hugely impact the project workflow and productivity.
The distractions may be in the form of annoyingly chatty co-workers, office noise, or involvement in irrelevant email threads.
Thus, it becomes important to identify these common distractions and take control of your productivity. You may implement the best strategies for you and your teammates to stop distractions from entering your project processes. Proven strategies such as disabling social media notifications, organizing your workspace, and even practicing meditation help limit distractions and increase focus at work.
9. Manage Project Risks
Risks can derail a project and even bring them to a halt. It is best to identify potential areas of risk right at the beginning and create a risk management plan before starting a project. The risk management plan ensures that you are equipped with the best strategies to tackle risks by identifying, analyzing, and treating them on time.
This serves as the most effective way to avoid or at least minimize the effects of potential risk.
10. Test Your Project Deliverables
It's crucial to test your deliverables internally before passing them on for approval externally. These deliverables may be in the form of project milestones. Thus, analyze your project milestones and see whether they adhere to the desired project and business goals.
As you achieve the milestones one by one, it paves a better understanding of how the project will turn out. This helps stay on track and ensures seamless project execution throughout a project's life cycle.
11. Define Standardized Processes
Standardizing project processes establish a clear path of project execution. It allows team members to follow the best-formulated strategy, leading to the best possible project outcomes.
This not only helps streamline proven project processes but also instills confidence in teams for well-defined processes.
Standardized processes help you get started on the right track. It also provides you with a ready framework of processes that lead to proven project success.
12. Adopt Automation
Sometimes, automation is just what you need to optimize your workflow. As a project manager, automation may even turn out to be your best friend! It takes over unnecessary work so that you can concentrate on the most important work that demands your expertise.
Automation may include allocating resources, updating task progress, and sending real-time alerts and notifications. Not incorporating automation into your project execution stage may slow down your processes and lead to delayed project completion. Thus, adopting automation to set dependencies, provide real-time task alerts, and offer up-to-date task progress is an efficient way to run projects in the most optimized manner.
Read More: Critical Chain Project Management: Everything You Need to Know
13. Review Your Project Delivery
Once you're done completing your project, it's essential that you go back and evaluate it. Did the risk management plan work? Did you accomplish the project sooner than expected? What could have been done to enable better project execution?
These are a few of the questions that you must ponder upon so that you are better prepared for future projects and any ups and downs that come along the way.
Each project delivery can be a learning experience. It helps you gain perspective on what went wrong and what can be improved for upcoming projects.
14. Manage Your Time Effectively
"Either you run the day or the day runs you."

-Jim Rohn
Yes, it's true. For successful project execution, you need to run the day and not the other way round. And, this is possible only when you learn to manage your time effectively on a daily basis.
If you have mastered the art of time management, then you're most likely on the right track.
You can incorporate proven time management strategies such as planning schedules, using a timer, and using a project management tool to ensure you never miss a deadline.
Managing time effectively enables better team collaboration, improved productivity, and enhanced project results. It is the smart way to proceed with any project, no matter how simple or complex.
15. Leverage Project Management Methodology
No matter which industry you work in, getting familiar with and adopting popular project management methodologies such as Scrum, Kanban, etc. can be beneficial for overall project management.
These are methodologies proven to help you navigate even the most complex projects with maximum ease, paving the way for smooth project execution.
Each methodology offers a framework that delivers the desired results and enables successful project completion. You can analyze and choose the methodology that best suits your unique working style.
Read More: 12 Best Project Management Techniques to Use for 2022
Lead Projects to Success With Powerful Project Management Tips
Incorporating these simple tips to effectively manage your project will help you glide through seemingly impossible situations with ease. These tips equip you to analyze a specific scenario and implement the best solution to the problem at hand in a timely manner.
Practicing and integrating these effective project management tips can hugely impact your project execution process, improve overall project collaboration, and lead to sure-shot project success.
Do you want a free Project Management Software?
We have the #1 Online Project Management Software for effective project management.