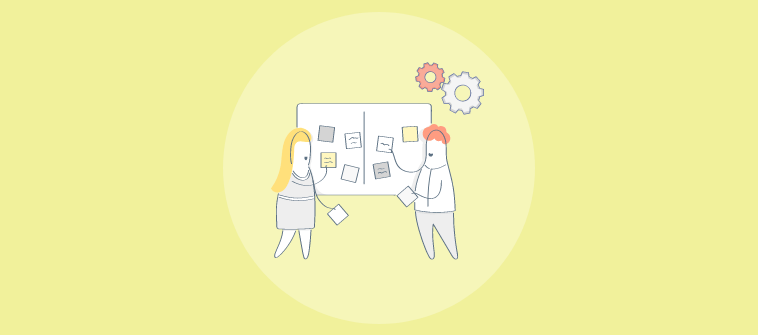 If you ask a fellow project manager to recount what goes behind delivering a successful project, you both may get too overwhelmed with the flashback!
Poor cross-department collaboration, widening project scope, shifting priorities, and delayed deadlines are a few roadblocks project managers tackle daily.
If you start managing everything manually, you only welcome missed deadlines and forgotten priorities.
In this scenario, adopting a project management tool with common project management software features is a no-brainer. But can you adopt just any tool from the gigantic sea of options available in the market? Certainly not. You must assess a tool's features and functionality before onboarding it for handling projects.
Deploying the right features can catapult your project's effectiveness to the next level.
So, leverage the best project management features and remove the guesswork on decision-making and project outcomes.
This blog will delve into the common project management software features that help keep work on track.
Essential Features of Project Management Software
Different tools offer different features for project management. Some may offer the best project tracking features, while others provide the best team collaboration features. Also, some may be proficient in project reporting and analytics. However, a tool must offer some common project management software features for smooth project execution.
Here's a rundown of the essential features of project management software.
1. Task Management Capabilities
Among the most sought-after project management software features is task management. When you handle and control tasks independently, you are better equipped to manage the project in entirety.
We'll use ProProfs Project's example in this blog to understand the features and their functionalities clearly.
So, when it comes to task management in ProProfs, you can plan, create, track, and prioritize tasks within minutes.
Watch this quick video to understand how to add tasks to a project.
So, that is how you create a task by defining its progress, due dates, and assigned users.
You can even add subtasks for easier task management. Click the +Subtask button next to the task name to add a task.

You can even create Sections to organize your tasks easily.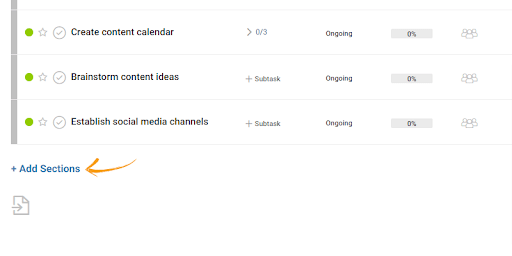 This is what the sections look like in ProProfs.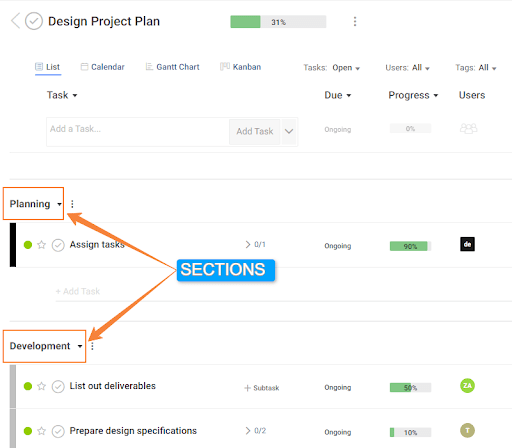 You can access the following General Settings to manage your tasks better.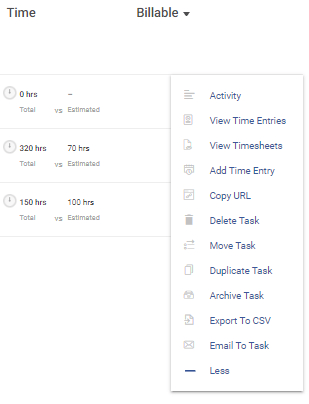 So, you can view time entries and timesheets, move a task between projects, duplicate it, and share a task via email effortlessly.
Apart from these features, you can also access Advanced Settings and customize the task as you like. Recurring tasks, task dependencies, task comments, and notifications are essential features you can access.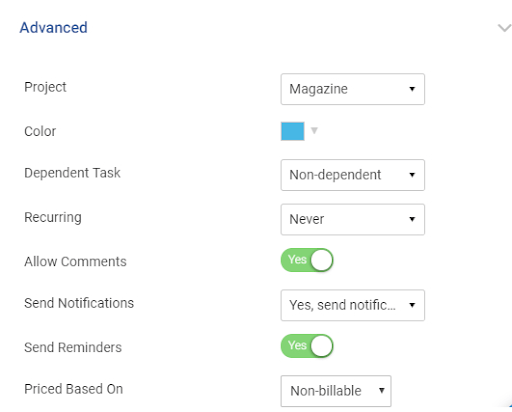 2. Project Views
Next on our project management features list is project views.
One of the prominent characteristics of project management is that it sets a clear path for project planning and execution.
Simply setting up project dashboards and not visualizing progress in real-time is biting off more than you can chew.
A tool offers impressive project visualization via Gantt charts, Kanban boards, and more.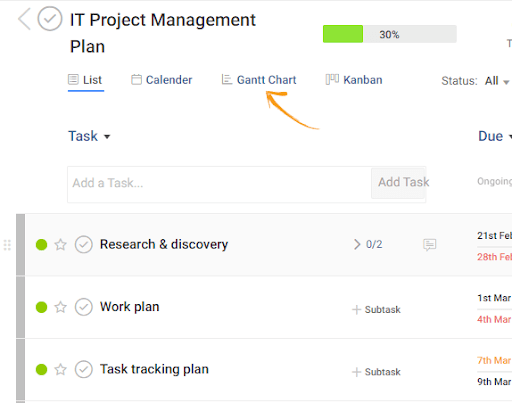 You can switch to a view of your preference simply by clicking on the button on the dashboard.
This is what a Gantt chart looks like.

The vertical column on the left highlights the different tasks within a project. The horizontal bars next to each task title signify the timelines and the progress made within each task.
Also, there is an option to set a baseline for your project schedule. A baseline looks like:

The vertical dotted line represents the baseline.
A baseline lets you capture a task's start/end dates. This acts as a reference point to estimate actual vs. estimated task duration. In addition, the baseline enables you to foresee delays and work proactively to accomplish tasks on time. In the longer run, setting a baseline helps you improve task estimation.
Thus, using a Gantt chart with a baseline leads to better clarity on the project schedule, maximizing the team's efficiency.
Also, Kanban boards are a great way to increase visibility into tasks.
Watch this video on Kanban to understand how it can help you manage your projects better.
Using a Kanban board gives you a bird's eye view of all your tasks on a single dashboard. You can track various workflows and gain perspective on which task is at what stage of execution.
You can even utilize the Calendar and List views to visualize your projects at a glance.
Read Also: 100+ Project Management Statistics & Facts (Updated 2023)

3. Collaboration Features
One of the crucial project management pitfalls is team communication. You can enable seamless team communication using a tool's collaboration features. Some of the popular collaboration features include:
Enable notifications to receive project updates via email and in-app alerts to always stay in the loop.
Here are some of the settings that you can enable: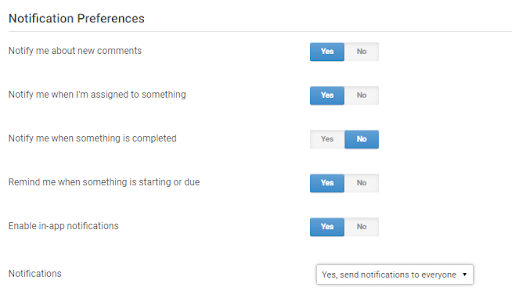 Give feedback to your team members in real-time through task comments.
Use @mention to loop a user into a task, subtask, or ongoing conversation. This lets you quickly draw a user's attention to task feedback or an important conversation.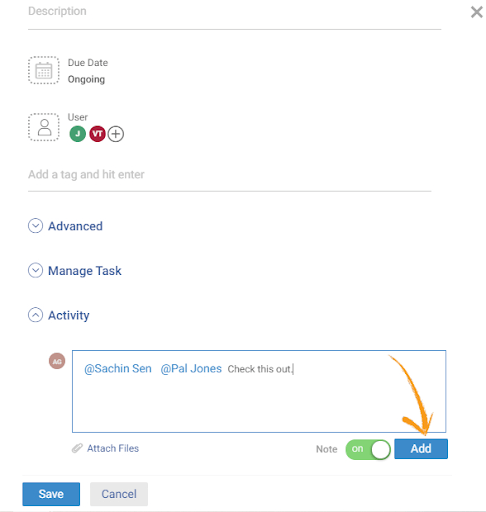 This comment will appear like this to the mentioned user: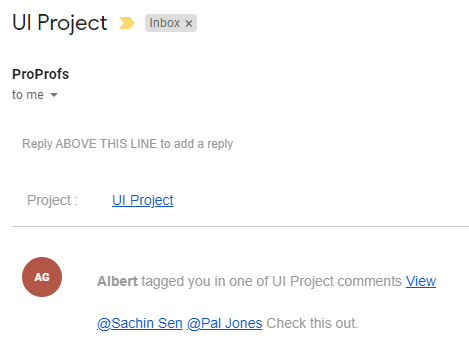 You can attach a relevant file to a task on the dashboard using a tool. This way, anyone can access the file easily when required.
4. Project Reports
As a manager, one of the key project management skills is creating reports and assessing project performance. Imagine if you sit down to assess a project's performance in the end and are surprised by how inefficient the project results are.
A project management tool provides smart reports that help gain insight into real-time metrics. This helps adjust your strategy and workflows timely to lead to better results, preventing you to be caught by surprise after project completion.
A few reports you can access using ProProfs include: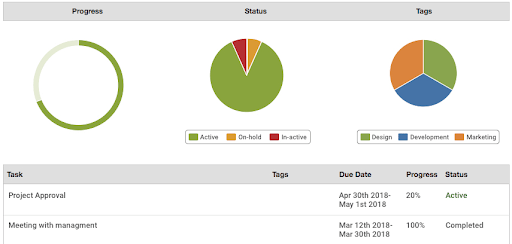 Project profitability reports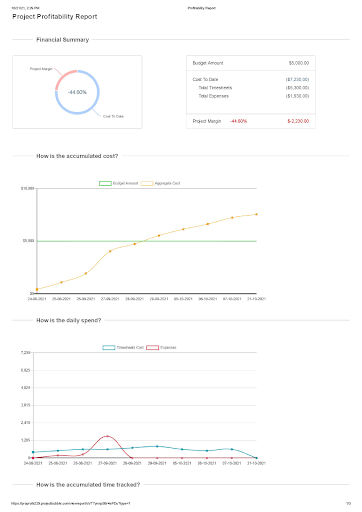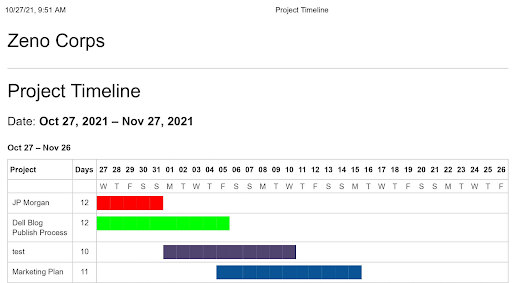 Using these reports, you can:
Identify risks early and mitigate them timely
Track expenditures to keep projects within budget
Track progress in real-time to keep projects on track
You can generate these presentation-ready reports within seconds and share them with anyone with just a few clicks.
5. Time Tracking
Another feature among the essential project management software features is time tracking.
Imagine tracking the time each team member spends on a particular task or project. Just the thought of it is enough to drive you crazy!
A tool lets you set up time tracking for your team members and tasks.

Using the Timer, you can:
Track how much time a team member spends to complete a task
Monitor the average time taken to complete a particular task
Analyze whether tasks are being completed as scheduled
6. Third-Party Integration
Pick a tool that allows you to integrate with good third-party applications. This way, you can leverage more functionality without leaving the project management tool.
Taking the example of ProProfs, you can integrate the tool with Google Calendar to sync project dates.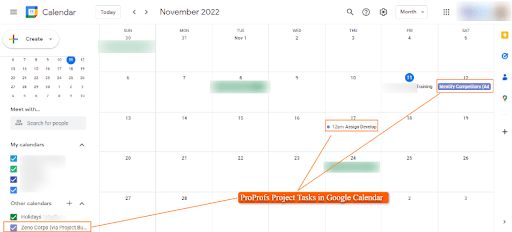 This way, you will have a comprehensive view of all your tasks, meetings, and other agenda in one spot.
Another good integration option is with the Outlook Calendar.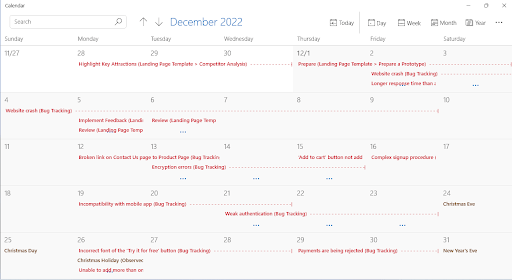 Like Google Calendar, the integration also helps you manage all your work in one place. This helps save time shuffling between different calendars, boosting productivity at work.
7. Mobile Access
Not having access to your project data via a mobile device can be a deal-breaker. If you're a manager frequently handling projects on the go, ensure that a tool's mobile access capabilities are ranked higher on your project management features list.
Accessing project data from anywhere and anytime allows you to stay on top of your project's updates regardless of where you're working from. The mobile access helps you receive notifications for task updates so you can monitor project activity for sure-shot success.
Read Also: What Are the Objectives of Project Management?

8. Ready-to-Use Templates
Among the much-needed project management software features are ready-to-use templates. Templates help create a sound project management framework in just a matter of seconds.
For example, ProProfs offers stunning templates for various project needs.
A few templates that you can pick from include:
Product roadmap template
Marketing plan template
Project budget template
Bug tracking template
Using a template, you can:
Quickly shape project workflows to set up project dashboards
Ensure that you never miss a step in the project lifecycle
Expedite project execution
Maintain workflow consistency across similar projects
9. Invoice Generation
One of the KRAs as a manager includes creating and sharing invoices with clients. Isn't it exhausting and time-consuming to gather data and create invoices every month?
Imagine if you could generate reliable invoices at the click of a button. That is exactly what a project management tool can do.
Using a tool, you can automate client invoicing and billing to create hassle-free invoices, saving time and effort.
If we look at ProProfs, you can enable the following add-ons with just a click: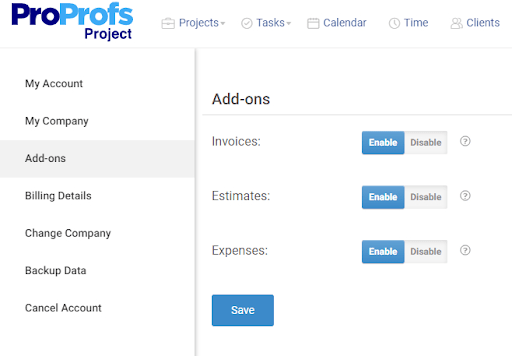 This is what an invoice will look like: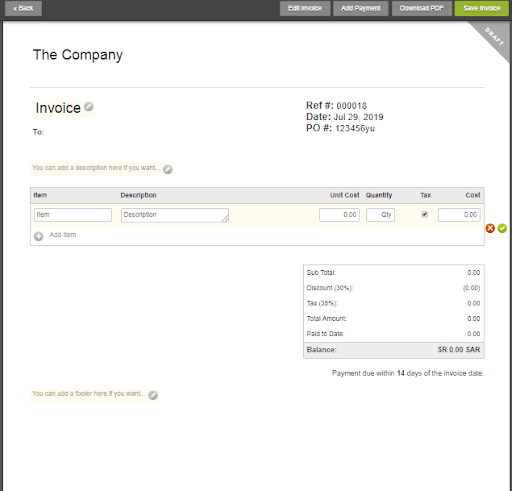 You can edit these invoices as desired and share them with clients instantly.
Read Also: Different Project Management Terms Beginners Should Know

How to Determine Useful Project Management Software Features
Moving to a unified platform does not come easy. While assessing a tool and its features, you may wonder, "What if your team does not find it easy to use?" or "What if the tool does not offer collaboration features?" Also, you may wonder whether the tool is easy to scale with growing teams and operations.
Your decision to onboard a tool must be weighed against the needs of your projects and teams.
For example, if your projects need real-time tracking, project visualization features should be your primary focus while analyzing a tool's capabilities. Similarly, if your team requires a more collaborative system to coordinate their efforts, collaboration features like task comments and file sharing should be your primary focus. Or, if you're someone who's always on the go, you might want to invest in a tool that offers real-time task updates via mobile access.
So, the best practice is to analyze the gap between strategy and execution and look for features that will help fill this gap effortlessly.
Drive Business Efficiency with the Best Project Management Features
Merely investing in any project management tool will serve no purpose. You must assess a tool's features and tie them to your unique project and team needs.
In this blog, we discussed some notable project management software features. These will guide you to choose a tool that complements your requirements aptly.
So get going and deploy the right features to get the most out of your project management tool!
Do you want a free Project Management Software?
We have the #1 Online Project Management Software for effective project management.