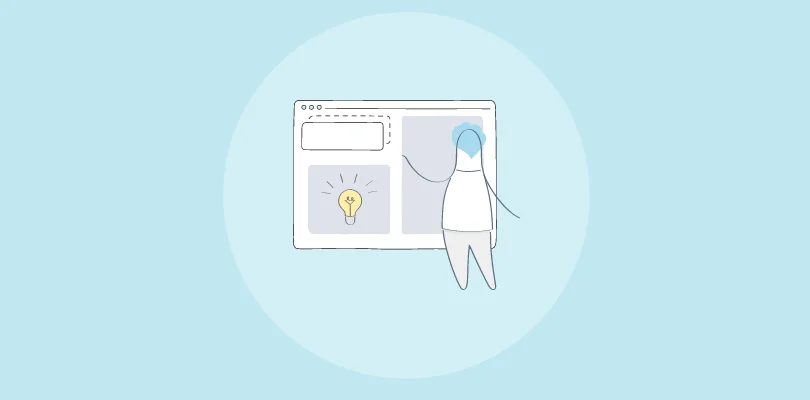 Imagine having a day where your creative juices are flowing endlessly. You are brimming with countless ideas and are eager to share or execute each. It's a wonderful feeling, but when it comes to organizing these ideas, you might feel lost.
This is what happens when you embark on a creative project without creative project management.
Managing projects, particularly creative ones, is not a one-size-fits-all approach. Whether you're working independently or leading a team, proper planning is essential to address unforeseen challenges and successfully complete tasks. However, factors such as insufficient resources and unrealistic deadlines can hinder progress.
So, how do you manage creative projects effectively?
In this comprehensive guide, we will address what creative project management is, its importance, key terms, and more.
What Is Creative Project Management?
Creative project management involves the application of project management principles and methodologies to creative projects such as advertising campaigns, film productions, and design projects.
It emphasizes communication, collaboration, and flexibility to foster innovation and creativity while ensuring the timely and efficient delivery of projects.
Some key characteristics of creative project management include:
An emphasis on open communication among team members
Flexibility in adapting to changing project requirements or timelines
A focus on managing creative assets and resources effectively
The use of agile project management methodologies to facilitate creativity and innovation
The integration of risk management and contingency planning to mitigate potential challenges or setbacks
If you're reminded of the famous quote by Austin Kleon (A New York Times best-selling author) that says, "Creative people need time to just sit around and do nothing," think again.
As a creative project manager in charge of launching a new product in the market, can you really afford to let the team sit and think about a probable launch plan for eternity? Certainly not.
You cannot delay the launch because your team couldn't come up with an intriguing launch strategy within a specific duration.
If you aim to launch a product within the next month, you need to create a clear marketing strategy that follows a clear-cut structure for execution.
What will be the deliverables?
Which channels will you use to announce the launch?
Who will work with you?
What will be the deadline?
These are some questions that you answer to develop a reliable marketing strategy.
Now, let's delve deeper to understand the importance of creative project management.
Why Is Creative Project Management Important?
Here are some key advantages of creative project management.
Enhanced Collaboration
Creative project management emphasizes collaboration and open communication among team members, helping to foster a culture of teamwork and shared ownership of the project.
Before initiating a project, managers must brief team members on expected deliverables and set a clear mechanism for feedback and approval.
Also, regular team brainstorming sessions and project retrospectives help encourage the free flow of ideas, diverse perspectives, and continuous learning.
Read More: Team Collaboration Strategies You Need to Adopt Right Now

Effective Utilization of Resources
While working on creative projects, managing resources such as people, time, and materials is vital to ensure the project is completed successfully.
Developing detailed project plans helps distribute resources optimally, track progress against established timelines, and identify potential resource bottlenecks and risks.
For this, resource leveling, time tracking, and planning for risks help project managers keep the project on track and make informed decisions about resource allocation.
Read More: Project Resource Management 101: For Flawless Project Journeys

Maximized Creativity & Innovation
Nurturing a culture of creativity and innovation is essential for organizations to remain competitive and relevant in today's fast-paced marketplace.
Creative project management involves creating workflows that integrate regular collaboration activities, enabling the team to generate fresh ideas and bring new perspectives to the table.
So whether it's launching a product via a new medium or building unconventional campaigns, creative teams are geared for things they haven't explored before.
Read More: Problem Solving Activities to Improve Team Creativity

Timely Project Delivery
Creative projects have tight deadlines, and effective project management can help ensure the project is delivered on time, without pushing the budget.
With creative project management, managers can establish clear goals, timelines, and milestones. This helps teams stay focused and accountable throughout the project lifecycle.
Leveraging Gantt charts, Kanban boards, and daily stand-up meetings help facilitate communication, coordination, and collaboration among team members. By adhering to these best practices, organizations can complete projects on time, within budget, and to the satisfaction of all stakeholders.
Read More: How Do You Ensure You Meet Your Project Deadlines

Minimized Risk
Creative projects often involve a high level of risk due to their inherent uncertainty and complexity. Scope creep, budget restrictions, team conflicts, and impractical deadlines are some of the most common creative risks.
Effective project management can minimize these risks by identifying them timely and developing contingency plans to address them.
This way, organizations can improve project outcomes,avoiding costly delays and disruptions.
Read More: Project Risk Assessment: All You Need to Know About
What Does a Creative Project Manager Do?
The role of a creative project manager is multi-faceted and requires a broad range of skills. To enable smooth project management for creative agencies, they must effectively communicate with team members, manage project timelines and budgets, identify and manage risks, and facilitate collaboration and innovation.
A creative project manager is responsible for:
Overseeing the scope, budget, and resource availability of a project.
Setting milestones throughout the project
Enabling seamless team collaboration
Offering high-quality deliverables
Besides this, the project manager acts as a liaison between the creative team and clients or other stakeholders. They work closely with clients to understand their needs and requirements, manage expectations, and provide regular updates on project progress.
Overall, a creative project manager's role is essential to any creative project's success. Their dedicated effort helps foster a culture of collaboration and innovation, ensuring the project is completed to the highest possible standards.
Now there are some common terms used in creative project management. Let's check these out.
Key Terms Used in Creative Project Management
Here are some key terms commonly used in the creative project management process.
What Are Creative Assets?
Creative assets are the visual, audio, and written elements used in creative projects. These include graphics, photographs, videos, audio recordings, copywriting, and other types of creative content.
The creative assets are often produced by a team of designers, writers, and other creative professionals. They are used to communicate the message and branding of the project to the intended audience. They are a key component of the project deliverables and must be managed effectively to ensure they are delivered on time, within budget, and to the required quality standards.
What's a Creative Workflow?
A creative workflow is a process by which creative projects are managed, developed, and delivered. It is a series of steps taken by the creative team to ensure that the team completes the project on time, within budget, and as per the stakeholder's expectations.
A typical creative workflow involves several stages, including ideation and conceptualization, design and development, and review and approval. Each stage may involve different team members and different types of tasks and activities.
Also, as a project manager, you may customize creative workflows to suit the needs of different types of creative projects. For example, a workflow for a film production may differ significantly from a workflow for a graphic design project.
Overall, a well-designed creative workflow helps ensure the success of a creative project by providing structure, clarity, and direction to the creative team.
Read More: Consider These 5 Effective Tips for Managing Creative Teams

Creative Resource Management
Creative resource management is the process of effectively allocating and managing resources for a creative project. These resources can include personnel, equipment, and materials needed to complete the project.
Effective resource management involves:
Identifying the resources needed for the project.
Allocating those resources to the appropriate tasks and team members.
Ensuring that resources are used efficiently and effectively throughout the project lifecycle.
Project managers must understand the project's requirements and the team members' capabilities to manage resources effectively. They must also be able to identify potential risks and issues that may impact the availability or effectiveness of resources and take appropriate actions to mitigate those risks.
Now you have a fair idea of these common project management terms. But is the creative project management process still bothering you? Not sure where to start?
Don't worry. We've done all the heavy-lifting!
Here is everything you need to know about how to deploy project management for your projects.
How to Leverage Project Management in the Creative Project Lifecycle
Project management in the creative project lifecycle involves the initiation, planning, execution, and delivery of creative projects.
The initiation phase involves establishing a project's scope, purpose, and timeline. It aims to set a clear path of execution. It also aims to define why a project is being worked upon and what benefits it will bring to the organization's goals and objectives.
In the planning phase, project management for creative agencies refers to defining project worklfows, identifying resources and constraints, and establishing milestones, dependencies, and more.
During the execution phase, the process involves putting the workflow plan into action, monit oring progress, communicating with team members, and making adjustments as needed to keep the project on track.
Finally, the delivery phase of creative project management refers to sharing the deliverables with the client. It also involves analyzing whether the project was completed in line with stakeholders' expectations and conducting a post-project evaluation to identify areas for improvement.
That's it! Your role as a project manager is to go step-by-step through each stage of the project, ensuring consistency and high-quality deliverables.
Do you know that experienced and smart project managers rely on project management solutions to keep everything running smoothly?
Let's see how to manage multiple projects and portfolios using a robust project management tool. We'll take the example of ProProfs Project to help you understand better.
Using a tool, you can store all project information on one, easily accessible platform. So, its centralized project dashboards hold all data about project tasks, due dates, progress percentage, and more.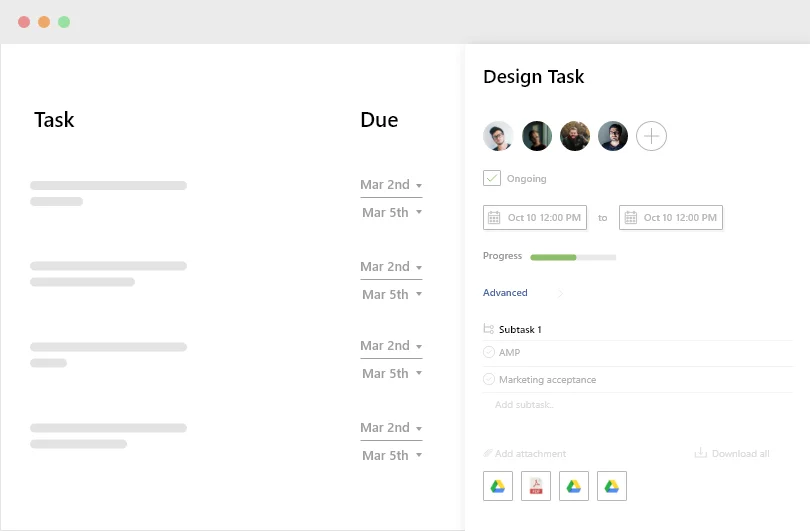 Also, if your want to collaborate with your team members to exchange information, simply tag them and drop a comment via task comments and they will be notified of the same.
Here is an example of a design discussion via task comment: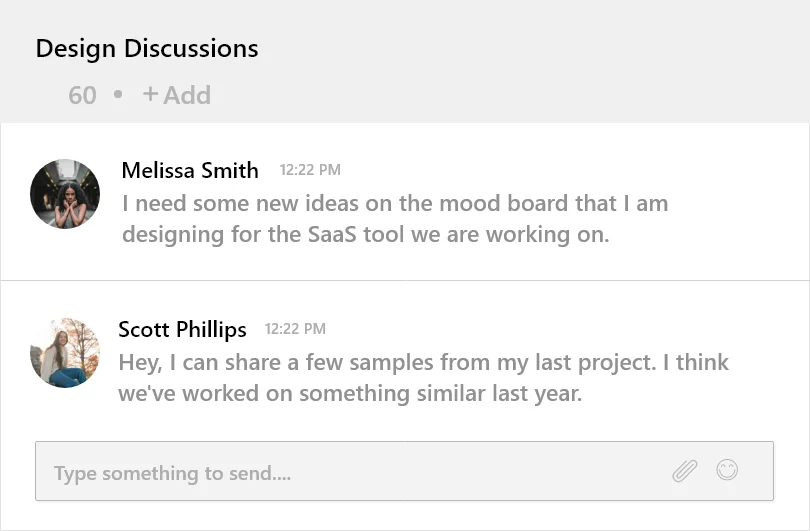 Moreoever, using a tool, you can even track progress in real-time by switching between Gantt, Kanban, Calendar, and List views. ProProfs displays all its tasks on its default List view.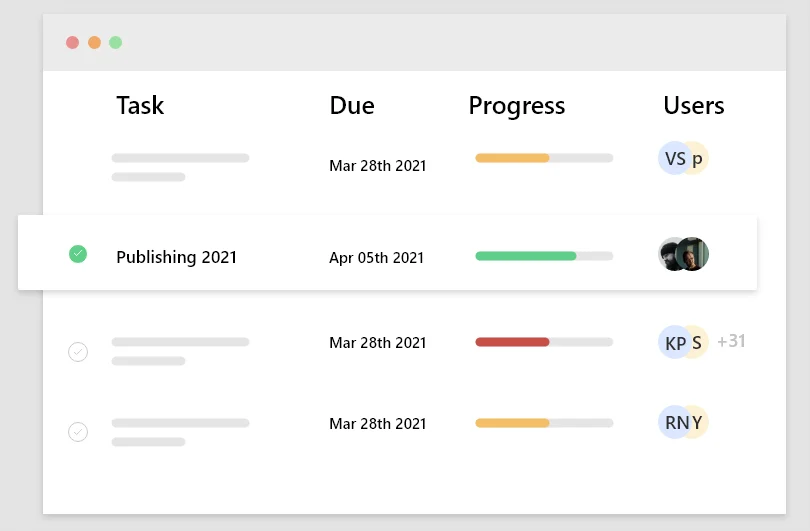 And yes, we know what's that one task you're waiting to hear about. Invoicing, right?
Well, guess what?
A tool like ProProfs also enables you to manage the team's timesheet entry and bill clients automatically!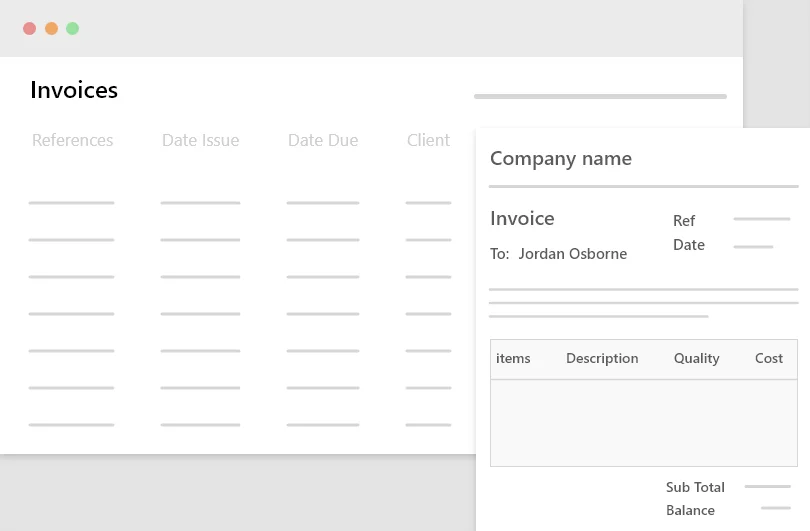 Drive Consistent Success Using Creative Project Management
Creative project management involves constant learning and improvement. What works for a specific project may not work for others. Also, what worked for a particular set of team members may not necessarily work for a different bunch of team members.
That said, creative agency project management is fun. Play around with a few ideas and see what suits your project and team needs.
Also, adopting a tool like ProProfs Project helps visualize creative project plans, collaborate with creative teams, and track project progress and resources effectively.
So buckle up and get ready to boost creativity while delivering projects on time!
---
FAQ
Q. What is a creative project manager?
Managers that handle designing projects are generally addressed as creative project managers. However, you can take away the credit from those project managers, who get tasks done on time by using their artistic mindset.
Q. What are creative projects?
It's a bit self-explanatory, as projects related to designing or comprise artistic tasks are called creative projects. These projects are generally tough to handle, as they demand more than enough time to get done.
Q. How do you manage a creative team?
Managing a creative team would be easier if these strategies are followed properly:
Interact with your team with a clear vision.

Give them the authority to make crucial decisions.

Solicit their feedback regarding how project progress can be improved and give credit to those who deserve it.

Offer additional training or help if any project executive is struggling.

Conduct fun activities occasionally to maintain freshness in the work environment.
Q. What does a creative project manager do?
Well, the job of a creative project manager is not much different from any other project manager, as they also keep an eye out the following aspects:
Quality control

Risk analysis

Time management

Evaluating team performance

Sticking to project budget to avert cost overrun
Do you want a free Project Management Software?
We have the #1 Online Project Management Software for effective project management.