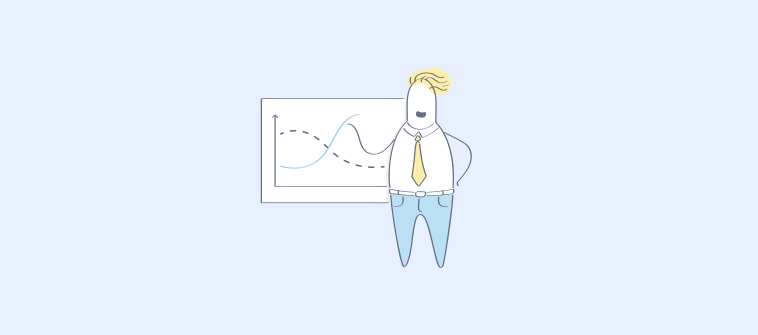 Marketing strategies are the base of reaching the top league.
For example, Heineken. It wasn't a big brand at the start, and now? Everyone knows the beer brand by heart.
You know why?
Their marketing strategies make them unique and stand out of the crowd.
One such campaign that really helped Heineken come on the map was the Open Your World" global campaign.
This Ad campaign turned the tables and helped in breaking the long dry spell of Heineken not being able to find their marketing message. This campaign appeals to the brand's main target audience – millennial men.
As they targeted a very specific audience, it leads to immense opportunities, including investing heavily in sports sponsorships. From then to now, Heineken is the primary sponsor of the UEFA Champions League. It doesn't get any bigger and better than this!
Did you know that 41% of companies say that they "somewhat" meet their marketing goals perfectly.
According to the same survey, top marketers:
Are organized

Set realistic goals

Document their strategy

Proactively plan projects & campaigns

Use agile project management processes
But, without a marketing project management system, half of these goals are challenging to achieve.
Now, before we jump into the details of a project management software for marketing, let's talk about project management in marketing.
What is Project Management in Marketing?
Like any other industry, marketing too needs project management to streamline their entire workflow. Project management in marketing is the key to achieving both short-term marketing goals and long-term organizational goals that depend on the marketing team.
Let's take an example.
Your marketing team needs to increase user registrations on your website by 20% – This is a short-term goal.
Now, your marketing team will do their research, create a marketing strategy, plan out the implementation, and ensure the end goal is achieved.
But, what will happen if the process isn't monitored or doesn't follow this order?
Do you think the goal will be achieved?
The answer: no.
There needs to be consistency, a proper workflow, and monitoring of the entire process.
All this is achieved through project management in marketing.
How Does Project Management Help Your Marketing Strategy?
Creating a marketing strategy is one thing, but implementing it without any obstacles is a whole different thing.
When we talk about implementing a marketing strategy, we mean:
Planning the marketing execution strategy

Bringing all the marketing teams together

Making sure all teams are on the same page

Monitoring strategy implementation

Documenting the strategy success

Creating reports to improve the current strategy
That's a lot, isn't it?
With project management it all becomes really easy!
How?
There are multiple marketing project management software available on the market nowadays that offer all the essential features to ensure proper execution of strategies.
Before we dig into how to utilize marketing agency project management software, let's first talk about the software in detail.
What Is Marketing Project Management Software?
Marketing project management software is a simple project management software designed to cater specifically to the marketing industry. This software helps:
Marketing teams discuss the current strategies

Create new marketing strategies

Monitor old marketing strategies

Ensure all strategies are implemented on time

Plan marketing strategies

Improve strategies to meet organizational goals
Now, let's see why you need a project management software for marketing departments to create the perfect strategy.
6 Steps to Remember When Creating Your Marketing Strategy
#1. Know What You're Up Against
The first step to building a marketing strategy is doing your research and the first order of business is to know your competitors.
Knowing what you are up against makes it easy for you to build strategies, learn from them, and also understand how not to run a campaign/business.
Search the web and note down the names of the other companies that offer the same or similar services/products.
Create a list all the important information related to your competitors. A few things you need to focus on include:
Searching the number of webpages or blogs that show up when searching for your competitors gives you an idea as to what kind of keywords to target and what content you must add on your website.
Search volume is the opposite of search density. By researching the search volume of your competitors' websites or blogs – you can categorize and get detailed information of what people actually wish to know from companies such as yours.
Competitor research helps you understand:
What you are up against and what you need to surpass.

Come up with unique, out of the box ways to be #1
Identify the areas of opportunity and act accordingly
#2. Think "Digital Media"
It's the era of digital media. Companies need to have an online presence to reach their customers.
Nowadays, digital media, such as LinkedIn, Facebook, Instagram, and Twitter is the fuel that makes or breaks a company.
So, after you've dug deep into competitor's strategies, it is also essential to look into their social media marketing strategies.
Every company that became number one tried on multiple social media marketing strategies; some may have failed while some did the trick.
So, you need to:
Understand social media marketing strategies

Define your brand image and voice

Create a social media marketing strategy for your brand

Research into competitor strategies and learn from their mistakes
#3. Research Competitor Strategies
After you have an idea of what and who you're up against, get an insight into their marketing strategies.
It is essential to do your homework. A company that offers the same or similar products/services and has been in the business for a while can teach you a lot.
A company might have implemented strategies that you have in your pipeline.
Researching about this helps you understand:
Why did the strategy fail/succeed?
What should have been done differently?
How can we make it better?
What did we learn from this for future strategies?
#4. Create an Actionable Sales Funnel Plan
Creating an actionable sales funnel is the key to finding, qualifying, and selling their products in the market.
But, when it comes to a sales funnel, many companies simply focus on the basics and pay little heed to what needs to be done in order to achieve the main goal.
A sales funnel mainly covers aspects, such as:
Leads

Conversions

Sales Calls

Sales

Follow-up
But how do you do that? It's a four-step process:
Awareness

Interest

Desire

Action
So, to create an actionable sales funnel, you must:
Know your target audience and your product

The main aim when it comes to sales and marketing
Follow through the 4-step sales funnel creation process
Create an actionable plan to achieve your goals easily
#5. Define S.M.A.R.T Goals
S.M.A.R.T. goals are the best way to create the perfect marketing project plan. Having:
Specific

Measurable
Attainable
Relevant
Time-Based
Marketing goals helps you ensure you set a realistic tone to your marketing strategy and its execution.
So, the 5th step to creating the perfect marketing project plan and strategy is to define S.M.A.R.T. goals.
You must make sure the goals are:
Realistic, have a set deadline for each task
Specific, no ambiguity must be present in goal definition
Timelines, a timeline must be created with goals to be achieved in that time frame
#6. Adopt a Marketing Project Management Software
Lastly, to get a grip on your strategy execution, deploy a robust project management software for marketing agencies.
A marketing project management software helps you to:
View all marketing project plans on a single platform

Collaborating with teams, stakeholders, and clients anytime, anywhere

Track project and team performance effortlessly

Create insightful reports and accurate invoices within seconds
So, to keep your marketing projects on track, you must:
Research on the best marketing project management software

Choose one that best offers everything you need and is within your budget
Ensure the UI is easy to understand and features are easy to implement
Go through customer reviews before finalizing on project management software for marketing teams
To narrow down your search, check out ProProfs Project. It offers all the features you need to visualize, create, build, and implement marketing strategies alongside your teams.
---
Now that we have covered everything about marketing project management software and how to create, manage, monitor, and implement strategies using the tool; let's answer a few FAQs regarding the same.
Q. How do you keep track of marketing projects?
The ideal way to keep track of marketing projects is to adopt a project management software. It has all the features needed to not only keep track of all your marketing projects, but also monitor execution and meet deadlines effortlessly.
Q. How do you prioritize marketing projects?
Make a list of marketing projects you are currently working on. Order them on the basis of deadlines. Now, you have a neat list of tasks that need to be completed in a specific order. There you go, your marketing projects are prioritized and ready to be worked on.
Q. How do you plan a marketing project?
Planning a marketing project involves stating your businesses' mission, determining KPIs, identifying buyers persona, define your marketing budget, and implement the project as planned.
Recommended Read:
Do you want a free Project Management Software?
We have the #1 Online Project Management Software for effective project management.