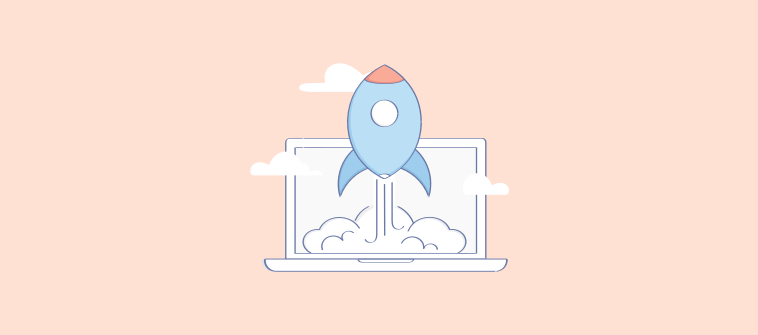 If I ask you, what are the key problems you face as a project manager, what will your answer be?
Inefficient team collaboration?

Budget overruns?

Inability to meet project deadlines?

Tracking exactly where the project stands?
…the list goes on, doesn't it?
With so many things that can go wrong in a project, it is essential to know the perfect solution that can help you streamline workflow and team communication alongside monitor and improve team performance too.
But, what's the ideal solution?
Adopt a project management software that offers everything you need to successfully execute your projects.
Among the many options available, 'agile project management software' is gaining popularity among project managers these days.
In this blog post, we talk about what it is, how it works, and how it can benefit you.
What is Agile Project Management?
Agile project management can be defined in different ways.
TechTarget defines Agile Project Management as:
An iterative approach that helps in facilitating project planning and processes.
Basically, in an agile approach to project management, projects are broken down into "sub-projects" that are completed one by one in "work sessions". These sessions are usually referred to as "sprints".
Project Management Institute or PMI defines agile project management as:
Not a methodology but an approach to project management that allows the utilization of multiple methodologies, such as lean, scrum, or test-driven development (TDD).
According to PMI, agile PM uses organizational models on the basis of people, collaboration techniques, and shared values.
Now that we have a basic idea of agile PM, it is important to know what is an agile project management software.
---
Related Read: Hybrid vs Agile Approach: Which is Better
---
What is Agile Project Management Software?

In the simplest of terms, an agile project management software is a tool that has all the features needed to implement the different methodologies that are a part of an agile approach.
A few features that an agile project management software needs to have include time tracking, resource management, team collaboration features, and task permissions.
What is The Purpose of Agile Management Software?
Mainly, an agile project management software aims to:
Improve Agile Workflow

Efficiently Manage Project Resources

Increase Flexibility

Detect Project Risks Easily

Improve Team Collaboration

Monitor and Enhance Overall Company's Performance
So, what features make a software agile?
Well, a few features that make a software "agile" include:
Now, let's talk about the key benefits of adopting the right agile project management software.
Agile Project Management Software: Key Benefits
Adopting the right agile project management tool for your organization can reap many benefits, some of them include:
1. Accurate Definition of Project Objectives
The first and most important step in project initiation is defining accurate project goals. This step sets the course of the entire project execution cycle. So, it is crucial the project objective is defined properly and is shared with relevant teams without making any changes.
How does an agile project management software help define project objectives accurately?
The ideal solution to this is to adopt an agile management software. This tool allows you to not only define project objectives easily, but also share them with team members, ensuring all deliverables align with the initial objective.
2. Efficient Team Collaboration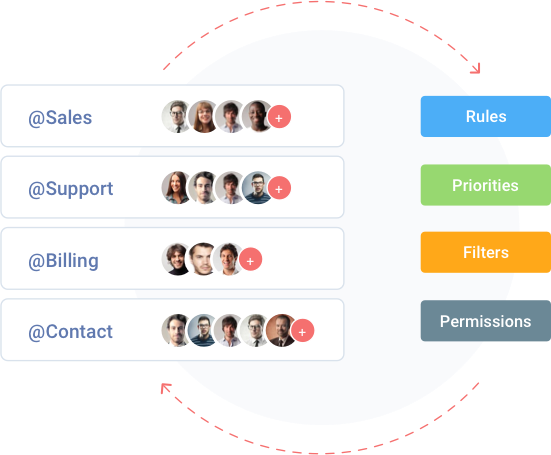 Communicating with your team can be a daunting task. Sometimes teams don't know what exactly they need to do when a task is assigned to them or they may be confused as to how to go about making changes in their first draft. All this affects project execution and makes it difficult for teams to reach project deadlines.
How does an agile project management software help make team collaboration efficient?
Whether you are working with an in-house or remote team, an agile project management software allows you to:
Comment on tasks, giving feedback to relevant team members

Get email notifications regarding any project updates

Plan the project execution process using a shared calendar

Share files with team members, clients, and other stakeholders on the go
---
Related Read: 5 Effective Strategies to Improve Team Collaboration
---
3. Increased Transparency
Sometimes, team members are unaware of any mid-project execution changes or project updates that affect the end result. Not only that, even miscommunication with clients and other stakeholders can really affect project execution and also the organization's relationship with the stakeholders.
How does an agile project management software help increase organizational transparency?
The best way to tackle this is to keep transparency among team members, clients, and every other stakeholder associated with a specific project.
Deploying the right agile project management software helps you to not only see all project details on a single platform, but also lets all the people associated with a project to access that information from anywhere.
You can also generate insightful reports and accurate invoices and share it with clients anytime, anywhere using the mobile application.
4. Enhanced Team Productivity
It is now clear that from project initiation to execution, an agile project management software is the best solution. But, how is it a great solution for teams and their productivity?
Can such a software tool help in monitoring, analyzing and improving team productivity?
The answer is yes.
How does an agile project management software help enhance team productivity?
Let's answer this in segments:
a) Monitoring Team Performance
Without having a software in place, it can get really difficult to monitor each employees in a company. Overseeing work of every employee, seeing how they are working, whether they met their goals or not, and understanding their pain points is really difficult. But, with an agile project management software, it can be really easy to know it all!
How does an agile project management software help monitor team performance?
Robust agile project management software, such as ProProfs Project, features a one dashboard view that allows you to monitor project execution from start to finish. You can also use its time tracking feature to monitor how much time each team member spends in completing one task and whether or not the set deadline was met.
b) Improving Team Performance
It doesn't matter if you have a small or large team, it is essential to keep achieving more and set new goals for your team members. This not only makes it easy for your company to gain its name, but also improve your team members ability to get work done. It's a win=win for both sides.
How does an agile project management software help improve team performance?
An agile project management software tool features a robust reporting tool that helps managers analyze their team pain points. Therefore, making it easy to train them and improve team productivity in the long run.
---
Read More: Why Choose Agile Project Management Software for Mobile App Development Projects
---
Adopt the Right Agile Project Management Software to Streamline Workflow!
With an increase in agile methodology adoption, it has become a necessity to deploy agile project management software to streamline workflow, efficient project management, and transparent team collaboration. This blog covers all you need to know about agile project management and what features are needed to implement these agile methodologies using a software.
---
Now, let's take a look at some of the frequently asked questions that people ask about agile project management methodology:
Q1. What are the benefits of agile modeling?
There are three main benefits of agile modeling: cost-effectiveness, explicit definition of agile techniques, and modeling and documentation improvement.
Q2. How do I deal with remote or distributed teams using an agile approach?
Dealing with remote employees can be cumbersome, but by adopting an agile project management software such as ProProfs Project, you can use its team collaboration features to facilitate and streamline team communication. A few other features include task comments, shared calendar, file sharing, and email notifications.
Q3. How do I amplify the impact of Agile?
You can increase or amplify the impact of agile in three ways, including increased adaptation to change, clear purpose, and trusting environment.
Looking For The Best Agile Project Management Software?
If you have been searching for the right project management tool and failing to find one, check out ProProfs Project. Our software offers everything needed to implement agile methodologies, thereby promoting efficient project execution.
You can check out the pricing plans and sign up for our tool here.
Do you want a free Project Management Software?
We have the #1 Online Quiz Maker Software for effective project management