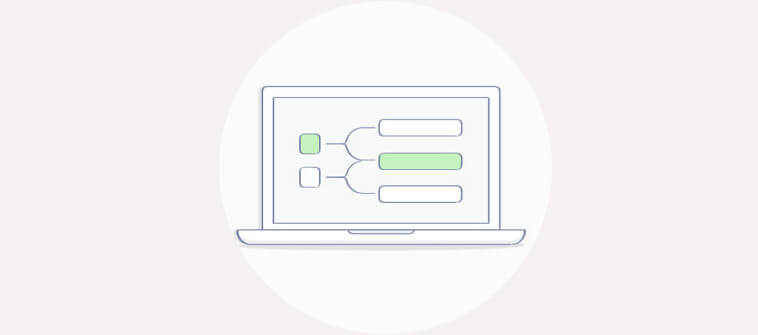 Change is the only constant. — Heraclitus
Being adaptive to change is extremely important, irrespective of the industry you are working in. You cannot be skeptical about this, because you cannot reap benefits for a longer time if you fear going outside of your comfort zone.
Nokia is a vivid example in this context, as this mobile manufacturing company had refused to accept Android OS and decided to swim upstream. Now, we all know where this company stands in the market.
That being said, trends in the project management world change quite frequently. Agile methodologies currently have the attention of businesses, and you will be surprised to know that 71% of companies have already adopted agile methodologies. In the case of communication service providers, this number jumps to whooping 93%.
Before we discuss the advantages and methodologies of Agile Planning, let's cover the basics:
Agile project planning is a method to estimate work through self-contained work units called sprints and iterations. The time frame for each sprint is around 1 to 3 weeks in which teams are supposed to complete some portion of the entire work. You can even say that project teams' potential is put to the test via an agile project plan.
What Are the Major Advantages of a Perfect Agile Project Management Plan?
As we've already mentioned, agile methodologies have become the talk of the business world. The reason being is they bring a myriad of benefits for their adopters, some of them are:
Rapid deployment of solutions
Preempt unnecessary expenses by ensuring better resource utilization
Promises adaptability and flexibility to changes
Faster issue detection
Streamlined development processes
Optimal project control
Increases the frequency of collaboration
Now, you are familiar with the definition and advantages of agile planning. The next step should be to explain an agile project plan process, but before that, let's cover two crucial questions for understanding the concept better:
Are Agile Planning And Scrum Planning the Same?
Usually, people assume agile and scrum to be the same, as both terms give some sort of similar idea. However, the reality is totally different because scrum planning is mainly used for software development projects, whereas businesses can use agile planning across any industry for project development.
In comparison with scrum, agile is a more rigid method. The major benefit of following agile methodology steps is you can solicit feedback from the end-user at any point in time to get the right final product.
On the flip side, you break down the project into small builds while using the scrum approach. And you can get a review from the client only after delivering each build. So, unlike agile projects, you may have to invest more time in the development process after receiving new change requests.
Has Traditional Project Planning Lost Its Charm to Agile Project Planning?
'Both planning processes have their own importance. Traditional project planning, aka the Waterfall process, is all about doing planning in a step-by-step manner for the sake of perfect execution. While agile planning is iterative and adaptive to changes.
Applications of both of them depend on the nature of the project, for instance, you must follow traditional project planning for construction projects as implementing changes could be proved extremely expensive. On the other hand, you can opt for agile planning if you are creating a knowledge base as new requirements don't cost you a dime.
So, yes, traditional project planning still holds its ground against agile planning. You can even create a survey by using a tool like Qualaroo and share it in your business circle for better insights.'
7 Steps You Need to Follow for Perfect Agile Project Planning
Having a perfect agile project management plan is vital to skip unnecessary hassle during the execution phase. Here are 7 steps you need to follow during the planning stage:
Step 1: Have a Clear Vision
It's true that agile planning is open to changes, but it doesn't mean that you can drop your guard while mapping out things. Your initial steps during the planning stage decide the smoothness of the execution phase.
Hence, it is essential to have a clear vision to put an ideal plan in place for your project team. Besides making execution easier, it will help you save time and resources significantly.
It is imperative to note that poor planning generally results in compromised deadlines and financial loss.
Step 2: Add Time Frames for Each Planned Activity
Another crucial part of agile planning is to set timelines for each planned activity so that executives don't leave loose ends while working. For those who don't know, time is a crucial aspect of the project management triangle.
Remember that if you give a tight time window unnecessarily, the quality of deliverables is likely to be compromised. Needless to say, it won't go well with clients, which, in turn, leads to change requests. As we know, rework consumes resources, and that slashes the odds of making the desired profit.
So, analyze project specifications to come up with ideal time estimates. It is imperative to note that you can keep a tab on the number of productive hours if you have an unrivaled project management application that supports time tracking for each task.
Read Also: What is Project Time Management?
Step 3: Be Smart About Your Releases
The plus point of working on an agile project is you can release a small part of your project after completing each sprint. But you have to play your cards smartly when you have multiple releases in the line.
Giving the first priority to the most crucial features of your project is essential, as you can release them after investing a significant amount of effort and time. It will certainly add notable quality to your product, which will further act as a USP.
On the off chance that you have to make a few changes in those released features, you can make them easily as you are just in the initial stage of the execution phase.
Step 4: Plan out Sprints Perfectly
As we have already mentioned, agile planning is all about creating sprints (1 to 3 weeks) so that some portion of the work gets completed at a good pace.
You have to calculate the total number of created sprints and manage them until the project development process gets completed. Besides keeping your team working in an expected manner, you can release features based on your plan. It will definitely make your agile project management journey delightful.
What's more, create a list of overdue tasks to complete them during the sprint cycle. That's how you can develop a functional product within the intended time frame. A reliable project management tool can help you with task organization and execution, given the availability of powerful features – 'Color-coded tasks,' 'Task templates,' 'Task comments,' etc.
Step 5: Conduct Daily Standup Meeting
After planning out sprints, you must ensure that no roadblocks come your project team's way, as that's the key to completing milestones according to the agile plan.
For the sake of leaving no stones unturned, you must conduct standup meetings daily for 15 mins. The agenda of such team meet-ups must be addressing these three questions: 'What was completed yesterday?' 'What do you do today?' and 'What bottlenecks are you encountering?
Through standup meets, you can learn about minor/major work-related issues at the right time. Needless to say, you can rectify them before the situation goes out of your hand. Consequently, your agile project will stay on track.
Read Also: 10 Challenges of a Virtual Team And How To Overcome Them
Step 6: Keep a Window for Reviewing Process
Another important step in agile planning is to keep a room for reviewing processes because you cannot release a significant part of your project right after the completion of a sprint.
By reviewing each sprint's deliverables, you not only check the functionality of your project but also verify whether the planned objective is fulfilled or not. Besides, you can suggest some improvements to your team if there's a scope. It will definitely raise the quality of your project.
You can invite your top-performing project executives in the review process to exchange opinions, and it will help you pass the final word to the rest of the team members righteously. As a result, you and your team will stay on the same page.
Step 7: Perform Retrospective
Last but not least, perform a retrospective to improve the work quality during sprints. One may wonder why retrospective is required when the review process is already supposed to be done in the later stages. Regardless of how much it makes sense, you must understand that resolving the same errors causes annoyance and kills time.
With the help of retrospecting, you can make sure that mistakes are not repeated and also identify those factors that can affect the deadlines and distract your team from the project's vision.
Evaluate your team's performance during the previous sprint and prevent potential loopholes proactively in the next ones.
Exploit a Reliable Project Management Tool for Agile Planning
If you have been paying heed to the aforementioned details, you must have understood that you can increase the speed of the project development process via perfect agile planning. But at the same time, you may have also realized that you have to take care of small factors to reap the desired benefits. This is where a reliable project management tool like ProProfs Project comes into the picture.
Here are some features that can make your agile project management plan successful:
Time tracking lets you analyze the number of productive hours dedicated to each sprint
Task priorities enable you to get crucial activities done aptly during the sprint cycle
Calendar view offers insights into what you've planned for the entire month
Are You Ready to Develop a Perfect Agile Plan?
Agile methodologies have reshaped the way of handling projects indubitably, but that doesn't signify traditional ones cannot be used anymore. You can perform agile planning if your project budget isn't prone to changes or vice versa.
Related Read: Hybrid vs Agile Approach: Which is Better for Efficient Project Management
In this blog, we have shared information on — 'What agile planning is,' 'What advantages it brings,' and 'What steps you must perform' — so that you can manage your business projects aptly. Apart from this, we have shared details on how the deployment of an unrivaled project management tool can boost your agile projects' progress. Now let's take a look at the most frequently asked questions about agile management:
FAQs
How do you do release planning in agile?
Release planning can be done easily if you follow these 4 steps properly:
Make your vision clear to your project team
Make sure you've covered all backlogs in your plan
Hold a meeting with the purpose of clearing work-related doubts
Finalize a realistic deadline
Is there a project plan in agile?
You can indeed make changes in agile projects at any point in time, but a well-developed plan is still required, as there will be chaos during the sprint cycle if there's no pre-planned strategy. In short, a reliable plan is a must to make any kind of project successful.
The best emoji picker will help you add small colored character images to your text.
Do you want a free Project Management Software?
We have the #1 Online Project Management Software for effective project management.