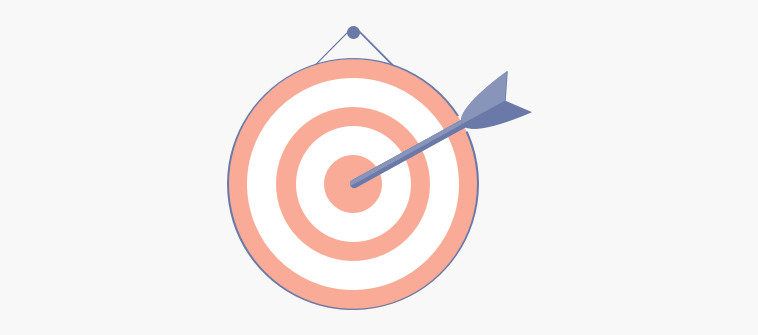 Setting accurate and realistic project management goals is essential to ensure a hassle-free execution. Why? Let's take the example of New Coke that was introduced in 1985 to get a clearer picture:
So, in 1985, Coca-Cola introduced "New Coke". They did their research and changed the drink formula to make it taste better, or so they hoped. Initially, the drink was welcomed by the target audience, but within a few weeks, the product selling margins dropped tremendously. People started to boycott the brand and eventually, the product was discontinued in July 2002. Now, what went wrong?
The new formula was introduced to save the company about $50 million in production. So, the company wanted to reach short-term goals without realizing the long-term consequences. Obviously, the failure caused them more than the hypothetical savings.
So, what do we learn?
Prioritizing short-term goals is important, but it is also essential to keep in mind the long-term growth and make sure decisions and goals are met accordingly. According to a recent KPMG study, only 33% of organizations tend to deliver projects that meet their original goals and objectives. So, it is really important to know how to set your project goals.
Project Management Goal Setting Guide: 5 Steps to Remember
Everyone in your team must have a clear idea of project goals. From goals for project managers to individual team members, everyone needs to be on the same page. For that, there needs to be a defined process in place. The best way to set project goals is by following these five steps:
Step 1: Identify your Goals
Identification is the first step in the project goal-setting process. Without identifying your project goals, nothing can be determined. So, how does one identify project goals?
Simply identify what is important. When undertaking a project, it is essential to have all three parties – clients, managers, and team members – on the same page. Then, it is important for everyone to have a discussion and identify what is to be achieved during the project and what's the end goal. As a result, every person involved in the project will understand what needs to be done and will be able to plan an effective strategy.
Step 2: Define S.M.A.R.T Goals
Next step is to define the goals you have identified. There are multiple methods you can use, but the best way to define project goals is the S.M.A.R.T goal method. It covers all aspects required to achieve what is required in a particular project. It stands for:
Specific: What do you wish to achieve?
Example: Increase search engine traffic by 20%
Measurable: How will you make sure you achieve your wish?
Example: revamp high-quality blogs and add 20 new backlinks to increase SEO visibility
Achievable: Can your wish be achieved in the available resources and time?
Example: Get SEO and content team on board to achieve the goal
Realistic: Is the wish realistic, can it actually be achieved?
Example: Analyze whether the set numbers can be achieved in the defined timeframe
Time-bound: In how much time do you want to complete your goal?
Example: Increase search engine traffic in 2 months
We are aiming to increase search engine traffic by 20% within 2 months. Our SEO and content team will work together to revamp high-quality blogs and 20 new backlinks.
Step 3: Create an Action Plan
Once you have set your project goals, the next step is to create an action plan. You know what to do, but how are you really going to get everything done?
When creating an action plan, you need to think about:
Who needs to be a part of the project?

What will individual team members be working on?

What will be the short-term tasks to achieve the ultimate goal?

What will be the set deadlines for the timeline?
Once you have the answers to all these questions, it is essential to document all the data and ensure you have a clear idea of how the defined goal will be achieved.
Step 4: Set Plan Into Action
After creating an action plan, the next step to set the plan into action!
This step usually includes:
Assigning tasks to individual team members

Setting deadlines for each task

Providing resources to make sure everything is executed in time
Step 5: Monitor Project Execution
The last step in the goal-setting process is monitoring project execution. Imagine you have set your S.M.A.R.T goal, created an action plan, and assigned tasks to the relevant team members – is that all? No! It is crucial for project managers to monitor project execution and make sure everything is on track.
This not only ensures that quality standards are met, but it also makes sure all the deadlines are met hassle-free, without any confusion.
Both project execution and client relationships go hand-in-hand because when you execute planned project activities in an appropriate manner, odds of securing desired deliverables improve significantly. It lets you keep clients' trust and loyalty for ages, which, in turn, gives your business invaluable stability.
For perfect execution, you should deploy reliable project management software like ProProfs Project.
Set Project Management Goals Using these 5 Steps!
Setting project goals are extremely important to plan out a project. Following a step-by-step process as mentioned in this blog gives your planning process a structure and ensures you don't miss anything in the process.
Not only that, but it also makes sure all the project goals are defined clearly, along with a set timeframe.
Summary Questions:
Now that you have a little idea about how to set your project goal, let us cover a few basic questions asked around project goals:
Q1. What are the goals of a project?
Project goal can be defined as the desired outcome one wants after completing a project. Goals must have a time goal, resource goal, and performance goal.
Q2. What are the five steps to setting a goal?
The six steps to setting a goal are identify your goals, define S.M.A.R.T goals, create an action plan, set plan into action, and monitor project execution.
Q3. What are some examples of professional goals?
Some good goals to set includes improve work performance, strengthen work relationships, train yourself to gain knowledge, etc.
Do you want a free Project Management Software?
We have the #1 Online Project Management Software for effective project management.