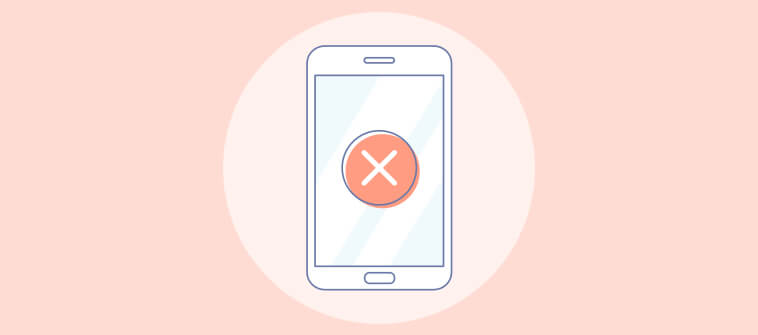 Project failure is every project manager's worst nightmare. Whether the project is small or large, there is always a possibility of project risks that crop up leading to project failure. Let's take the example of the Type 1 jeans introduced by Levi's in the early 2000s.
Levi Strauss introduced Type 1 Jeans that were designed with a lot exaggerated features, including rivets, stitches, and buttons, but the style never really caught on. As a result, Levi's was forced to shelf the product altogether. But what exactly went wrong? The initial messaging given out by Levi's and the end-product was not what the customers expected. So, this project failed because of improper project communication.
It is, however, important to understand that there can be multiple reasons for project failure. Even if you plan, initiate, execute, and manage your projects efficiently, there is still a chance for an unanticipated risk to bring it all to the ground and How to Identify Early Warning Signs of Project Failure

So, how do you deal with the uncertainty? How do you avoid project failure? By getting a hang of common reasons and identifing early warning signs of project failure that can lead to project failure. And, that's exactly what we are here to talk about.
Common Reasons for Project Failure
All in all, in this blog post we focus on 7 common reasons why projects fail. They are:
1. Inefficient Team Communication
One of the biggest reasons for project failure is a lack of communication between team members and managers. This discrepancy of knowledge and understanding makes it really difficult for not only team members and managers to be on the same page, but also slows down the project execution by manifold.
For example, a team member might come up with bloated project schedules with no baseline or clarity at all. As a result, the schedule goes through multiple changes as per requirements, delaying the project by a few years and a cost overrun of about $10 million. Woah!
So, what's the solution?
Use a project management software. For example, ProProfs Project aims to bring transparency among the three tiers of project management (executives, team members, and managers) and the client.
---
Related Read: How to Ensure Proper Communication Flow Within Marketing Teams
---
2. Eluding Conflict Resolution
Nothing cripples a project more than loopholes in communicating with each other. Along with improper communication, conflict resolution is one of the top reasons why projects fail.
Most project managers still use emails to communicate with their team members and if any member feels that there is any ambiguity in the mail or tone, it can lead to a conflict. If someone is unable to understand the email; it's a recipe for project failure.
So, what's the solution?
Address the issue instantly and ensure the topic is dealt with completely. This not only ensures a positive work environment, but also prevents the same issue to crop up again in the future.
3. Inexperienced Project Managers
Imagine that you are working on a project wherein you need to create a responsive website for a client. Now, the client has a specific idea in mind which is unique and a little difficult to implement. They lay out the idea in front of you and ask whether or not this can be achieved. But, you have no clue where to start.
Would the client even consider working with you? No!
It is hard to believe that even project managers can lack experience, but it's true! Project managers are responsible and accountable for project success and if they lack any skill or aren't able to handle project risks efficiently, the project is bound to fail.
Some project managers don't have any experience in managing or leading a team whereas some managers lack practical knowledge, therefore, a project managed under inexperience managers will see:
Delay in deliverables

Inefficient team communication

Missing deadlines
So, what's the solution?
Hire a project manager with experience. This not only helps in dealing with different project risks, but also makes sure the managers are aware of their roles and responsibilities is essential to avoid project failure.
---
4. Inadequate Resource Allocation
Did you know that 10.2% of project managers say that their projects fail due to improper resource allocation
Any project manager can have a problem in allocating resources in a project, but if they can not handle the repercussions completely, the project will fail.
So, what's the solution?
Instead of saying we got this.
It is essential to plan beforehand and make sure resource allocation is performed without any glitches. Most project managers are now using simple project management software such as ProProfs Project to keep track of project budget, time spent on a project, and how often are tasks completed in the set deadline. Keeping track of everything ensures that your project succeeds.
5. Incorrect Time Estimates
Implementing a project within a set deadline definitely is like a ticking time bomb, and if the time exceeds, projects fail.
Many project managers estimate project execution time solely considering past experiences, but that isn't the right way. Every project is unique and, during their execution, there is always a possibility that project managers will face a different set of challenges.
More often than not, getting timelines wrong can lead to a flawed schedule and increased risk; something that can be avoided with careful planning.
So, what's the solution?
Plan your projects properly. Always have all your team members in the loop and make sure everyone is on the same page, meeting all set deadlines perfectly.
6. Unclear or Unrealistic Expectations
Among all the reasons why projects fail, one that crops up every time is setting unrealistic expectations. When starting on a project, it is not only important to understand what needs to be done, but it is also important to understand how to do it efficiently, within the set deadline. Most of the times, team members start procrastinating or feel burned out.
Learn how to manage project expectation
So, what's the solution?
Set goals before the project is in full swing. It is important for project managers to have one on one meetings with individual team members and help them understand their role in the project. As a result, all the members would have a roadmap to follow that prevents them from derailing the project.
---
Related Read: 5 Strategies Entrepreneurs Should Follow to Meet Deadlines
---
7. Poor Stakeholder Management
Focusing all your time, energy, and efforts on your team and project and overlooking your stakeholders is another common reason for project failure. Who qualifies to be a stakeholder? A stakeholder is anyone who has invested in the project you are executing.
So, what's the solution?
Identify all the stakeholders and keep them in the loop by giving constant updates related to work progress. Most times, project managers tend to sugarcoat such information; leading to a boost in client expectations.
Though this helps in enhancing client trust and get more business, it can have a negative impact on your team members. It's best to choose a PM tool to not only maintain transparency among your team members but your clients too.
Expert Comments on Why Projects Fail (& How You Can Avoid Them)
We sent out a survey to top project management professionals, asking them about the common reasons why projects fail. Here's what they had to say:
CHRIS CROFT
Writer and Keynote Speaker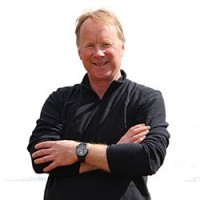 For me, there are 7 main reasons why projects fail. They are:
1. Having Your Plan in Your Head
Nobody can hold a project in their head, especially if you have several projects on the go at once. Plus the other people involved in the project need to see how it all fits together. At the very least you should have a Gantt chart.
2. Saying Maybe or 'I Will Try'
Instead of saying no, it's tempting to make your customer or your boss happy by saying "you'll try", "you'll see what you can do", "you might be able to get it done by Christmas", etc. – but they will hear "yes", and then there will almost certainly be trouble later when you fail. Trouble for both you and them! So it's vital to either say 'Yes', backed up by a plan of how you'll do it, or 'No', backed up by a plan that shows WHY you need more time and more money.
3. Answering the Question "What's the Best You Can Do If It All Goes Really Well"
If you tell them that if everything goes to plan you'll be able to do the project in 8 weeks, or you'll be able to do the project for £20,000, they will then expect to get it for that timescale or budget. But the best possible outcome never happens – there is always something that changes, something you've forgotten, some unexpected problem that comes up. So never promise the best outcome, …and don't even promise the average because you still have a 50% chance of letting the customer down. The ideal forecast is somewhere between the average and the worst case.
4. Not Involving Your Team Enough
The Project Manager doesn't have to do everything by himself his or herself, even though they may well be the expert. Delegate as much as you can. Almost every stage of the project management process can and should be shared with your team – agreeing on the specification, listing the tasks, estimating costs and durations, working out the sequence and the dependencies, thinking about the risks, monitoring the progress, reshaping the plan as things change, and reviewing the project at the end.
5. Thinking an Underspend Is Ok
If you expect to spend £2m in the first year and you've only spent £1m, it could be that you have done everything more cheaply than expected, but more likely you have only done half of what you expected to do. Underspending usually indicates lateness, so don't assume that it's good. Checking the progress on the Gantt chart will tell you what's really happening.
6. Rescheduling Too Late
Project managers often leave confessing about lateness and overspend until the last minute, because they keep hoping that they'll find a way to recover it, or they'll get some luck. But customers don't like surprises, so you should confess early. Then you've got plenty of time to redesign your plan to catch up the time or save some money during the rest of the project.
7. Not Reviewing
Finally, many managers don't bother about reviewing a project it's easy to not bother to review a project. The usual thought is that after everything is finished, you can't change anything now it now, and you're under pressure to start the next one. And you probably don't want to re-live all that pain again, especially in public! But the review is the only place where you, and more importantly the organization, can learn for next time. So it's a big mistake to fail to review your project. Write some notes and save it in a central review file for all the projects still to come.
Not having a complete plan, saying "I'll Try", not involving your team enough, overspending, rescheduling too late, and not reviewing work are the 7 main reasons why projects fail.Tweet this
BRETT HARNED
Founder, Digital PM Summit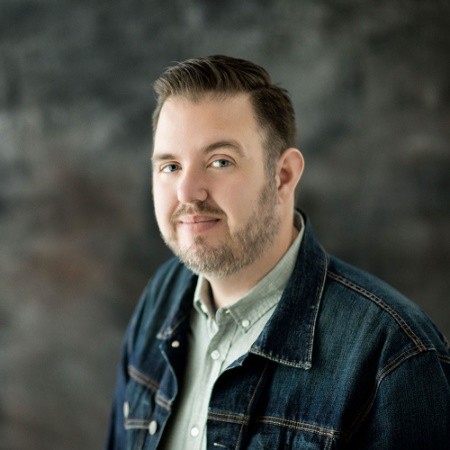 Projects fail for so many reasons, but a common reason is missed expectations. That can derive from a number of aspects, some of them include:
⇒ Poorly written scope
⇒ Undefined requirements
⇒ Poor communications
The best way to avoid these issues is to ensure that your scope is clear and agreed upon by your team and your stakeholders, and that you've done the extra legwork to make sure other expectations have been set. This can be done by conducting a meeting with your team before you kick off the project to discuss the process and how you'll work together, who's responsible for what on a task level, and most importantly how you'll communicate.
You can do the same with your stakeholders in a separate meeting to ensure that you're on the same page. This simple step allows you to set (or re-set) expectations and find ways to maintain them through the project.
Best way to avoid project failure is to ensure the scope is clear and agreed upon by your team and stakeholders. Also, do so extra legwork to make sure other client expectations are met. Tweet this
GAETANO CARUANA
Founder, EarlyParrot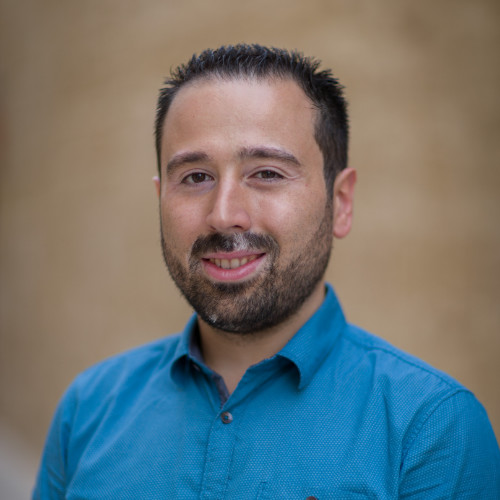 From my experience most projects fail due to the following reasons:
1. Over-Optimistic Milestones
In the real world, things go wrong and believe me it happens more often than not. Even though one has to stay optimistic about the future, one still has to factor in problems that might arise and possible solutions to solve them.
2. Lack of Planning
As the saying goes, failing to plan is planning to fail. You can have the best ship in the world but if you don't know where you are going, you will get lost in the middle of the ocean. Even though the plan will change, a project has to start and you should always have a clear vision of what is to be achieved.
3. Overplanning
On the other hand, over planning and trying to think of all possibilities is totally wrong. Overplanning will paralyze you and will drain the energy and flexibility required to make a project succeed.
The three main reasons why projects fail are over-optimistic milestones, lack of planning, and overplanning.Tweet this
PETER TAYLOR
Speaker and Consultant (Change, Transformation, Projects)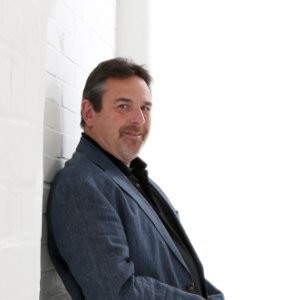 I think the question is not 'why do so many projects fail?' but more 'why do so many projects not have realistic and appropriate measures of success?'
When I started out in project management the 'iron triangle' was the 'be all and end all' of project success definition, if you referred to the words of wisdom from the various project management authorities and organizations.
But … and there is a huge 'but' flying in at this point, if that was the case then I would never have been a 'successful' project manager. and my software industry would have vanished off the face of the business world.
The 'iron triangle' describes what it is that constrains a project, that is by:
With a fundamental and underpinning point being that you don't succeed by delivering low quality.
But these days that really isn't the whole picture at all – I have delivered projects meeting all of those criteria and it has been unsuccessful. Equally, I have delivered projects that failed to meet some of those criteria and it has been a big success!
So, what is the 'bigger picture?'
I believe that there are a range of 'in-project' elements and 'around-project' elements.
'In-project': Time, Cost, Scope, Quality, Risk, Resources
'Around-project': Sustainability, Relevance, Impact, Politics
Assessing the characteristics of each individual project allows a project manager to set goals accordingly for each element and track the status appropriately. Then perhaps, failure will be seen as true success.Tweet this
Avoid Common Reasons for Project Failure in Project Management!
Don't waste a good mistake, learn from it. – Robert Kiyosaki
So, when executing a project, keep in mind the seven common reasons why projects fail as mentioned in this blog post and try to eliminate all these mistakes from your project management lifecycle.
The ideal way out is by choosing a simple project management software that helps to manage multiple projects, teams, and tasks on a single dashboard. One such software you can try out is ProProfs Project. From defining project goals to generating insightful reports, you can do it all hassle-free!
Do you want a free Project Management Software?
We have the #1 Online Project Management Software starting at $0