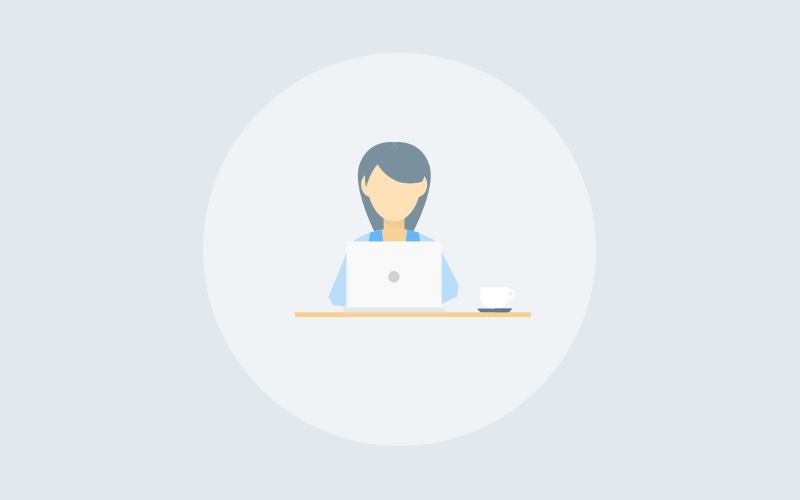 Healthy collaboration is one of the pillars of every successful workplace, and in order to achieve optimal efficiency, you will need to insist on collaboration. However, it is important to state that, just because everyone does their job and gets along with co-workers does not imply a high level of collaboration.
Your goal should be to engage your workforce, to discuss ideas together, to encourage them to work on their team dynamics. You should aim for a team that moves forward and advances together, and employees who trust and respect their peers.
In the following article, we will discuss how to create a collaborative environment that will foster a positive atmosphere in the office and high job satisfaction. More importantly, how to teach your coworkers to trust one another and how to facilitate healthy discussions that can result in improved morale and a revitalized will for progress.
Here are 4 easy ways to build a collaborative environment at your workplace:
Use collaborative tools
The first step towards a higher level of collaboration is supplying your team with the right tools that foster this development. Collaborative tools come in many forms: project management tools, knowledge base software, learning management systems, time tracking tools, etc. Basically, you can rely on these online tools to enable collaboration, even when your staff members are not physically present in the office.
The idea is that your team should use the features available to have online brainstorming sessions, where they can elaborate their ideas using visual aids. You can also use time tracking tools to demonstrate how effective teamwork can be as your team produces superior results in a shorter time frame, so you can back that up with time tracking analytics.
Another good use of these tools is to create online courses that your staff can attend together and form study groups. Your goal should be to promote knowledge and skill acquisition but also to encourage teamwork during courses.
So, they can take individual tests and another test that will assess what makes them rely on teamwork, where they will be collectively graded. If your team can communicate without any troubles and if they can work together even if they are not all present in the office, you will be able to deem this project successful.
Team building exercise
Your staff needs to feel comfortable when working together, and they need to regard each other as members of the same team, not as strangers. There are a lot of different practices you can implement here in order to facilitate the growth of team spirit and trust.
For example, one simple team building exercise would be for one group of people to close their eyes and start to fall down, and the other group needs to catch them. It is a simple game that is supposed to inspire trust in teammates.
There are more complex and more popular forms of team building exercises, like for example escape room experiences. Here, your employees can go as a group and hone their problem-solving skills. The idea is to rely on collaboration in order to succeed, because these rooms were designed to force people to work together, because it is impossible to complete the task on your own, regardless of how good someone is.
Here, they will need to be organized, they will need to gather clues and solve puzzles and everyone will have a chance to shine, as the rooms test different skills in order to emphasize how each team member is valuable.
Lastly, you can treat your teammates with a vacation and a team building exercise as part of one package. There are rural areas which are great to visit during the scorching summer heat, and they offer so called physical exercise trials that will also make for great team building activities.
Train your staff
We have already mentioned how project management tools or knowledge base software can be used to create training programs for your staff. You should train your staff to be more versatile and to be able to step in for one another if someone is prevented from doing their job.
You can train your customer support team to provide better help to inquisitive users who experience technical issues, instead of simply transferring them to your tech support team, for example. Also, your customer support can closely collaborate with your sales team to tell them what customers expect of the product in order for sales teams to formulate a better pitch.
Positive reinforcement and incentives
Finally, you need to make sure everyone loves their workplace and that everyone feels responsible for their victories and milestones. In other words, do not shy away from throwing occasional office parties or investing in fun gadgets for office space.
If your staff has a game room where they can relax or play competitive games during the break, they will form stronger bonds and grow to like their workplace even more. This will have a strong impact on their motivation and they will simply perform better collectively as a result.
These were some ways on how you can create a more team oriented atmosphere at your workplace. Make sure you try these methods out, and see which one of them is more effective, and also feel free to use all of these methods combined if possible.
Do you want a free Project Management Software?
We have the #1 Online Project Management Software for effective project management.