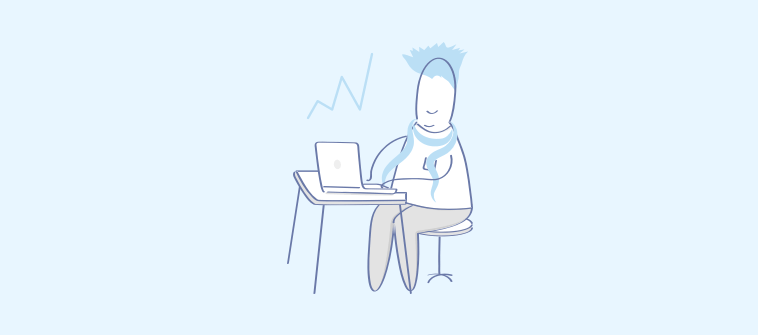 The effects of COVID-19 are something no one could have foreseen. In a matter of moments, quarantine was ordered and businesses were told to shut down physical stores. This has resulted in record unemployment numbers and a wavering economy as the world holds its breath and stays indoors.
For many companies, this is not a time of panic but innovation. Teams are being reassembled at home to continue working on projects and keeping business moving forward. Regular employees now work remotely, but this presents challenges such as productivity.
Staying productive while navigating through this pandemic, balancing work and family under one roof, and adjusting to new working circumstances is a juggling act worthy of Cirque du Soleil. For that reason, many businesses rely on modern technology to keep their teams working effectively. These tools range from project management to sales and help to boost productivity in more ways than one.
Below are some of the productivity-minded tools for your business to implement during the Coronavirus pandemic:
Project Management Software
Project management has never been easier than when you use ProProfs. While it's useful for teams in the office, it's just as helpful for teams that have been issued stay-at-home orders and are unable to meet. Managing a remote team can be a difficult undertaking without an appropriate tool to measure it all.
Using ProProfs helps you keep track of projects and team members wherever they are. You can set goals and objectives, and assign tasks to your team. This way you can organize all the projects that need to be done and use the clear overview ProProfs provides to see how progress is coming along.
Many teams have been derailed as they made the transition from office to home. This major change makes it more difficult for team members to collaborate and stay connected. With Teamwork, all those worries dissipate with innovative tools built for maximizing your team's potential even when working remotely.
While you're unable to meet in person, use Teamwork to display projects and plan out what needs to be done to complete them. Viewable dashboards let you see who is in charge of each task and how close it is to completion. For managers, you can view workloads to make sure one team member isn't overwhelmed before assigning them their next task. Teamwork helps streamline your workflow to keep everyone busy and productive.
Working from the virtual space is not good as far as project management is concerned, but if you have software like nTask in place, telecommuting cannot take your projects off track. With nTask, you and your team can work on tasks and manage different projects on a single platform, and this helps you achieve project goals even while doing telecommuting.
nTask comes with many amazing features. You can assign tasks to team members, highlight task priorities, and set start & end dates. With the help of Gantt charts and calendar views, keeping a tab on tasks also gets easier. This application prevents project derailment by facilitating risk management and issue management, which, in turn, enables you to reach your goals and milestones according to your plan.
Calendar Tools
Time is a precious asset, and using it wisely is key to productivity. This is Calendar's main objective, so they built a revolutionary online calendar to maximize the way you use your time. This helps you devote the necessary time to each project while still completing everything you need to.
The calendar offers a host of useful features that make scheduling a breeze. This helps arrange digital meetings with team members and potential clients. To really boost your productivity, Calendar's time analytics is the way to go. See how you're spending your time, and you'll be able to spot the changes you can make to maximize your productivity.
Organizing your time is important, but so is staying on task. It is much easier to get caught up in distractions when working from home without close supervision. Even the most innocent of diversions can derail what would otherwise be a productive day.
Social media is one of the major distractions. It is easy to access and even easier to get lost in. Rescue Time recognizes this and uses its software to block these distracting apps and websites during the times you plan to be productive. This will help you break the habit of constantly checking social media and news updates so you can get work done.
Video Conferencing
Video calls are a fun way for teams to check in with each other while working remotely. If you're looking for a service to use, Intermedia is free to use until 2021. They provide HD video conference calls with added features to connect your team like never before.
Intermedia's video technology is easy to navigate, so there's no stress when arranging a meeting. Screen sharing allows participants to display images and charts that help display the progress of the project they're working on. The best part is, Intermedia allows you to integrate other apps your team uses such as Slack and G-Suite for increased collaboration.
As one of the more popular tools on the market right now, Zoom is a great tool for connecting remote teams through its easy-to-manage software. Their goal is to keep your team connected even when you're unable to be together physically, which has come in handy in recent months.
Zoom offers several communication features including messaging services and a phone system, but their claim to fame is their meeting technology. Their software makes it easy to set up and connect to interactive video conferences. Zoom gives you full control of these meetings by letting you:
Mute and unmute participants at will.

Share your screen to display images and graphics.

Join from anywhere with cross-device compatibility.
This makes it easy for you to direct a meeting without it getting out of hand, ensuring each conference call stays productive. Video calls can also be recorded for future reference or for planning your next meeting.
Read more: Use Technology to Increase Your Productivity
Email Marketing
The name of the game is getting the right content to the right person at the right time. This can require a lot of guesswork unless you're using Hubspot. They give you the power of data analytics so you can know how your customers are acting and how best to reach them.
Set up notifications every time a customer opens an email and see if that is leading to website visits and conversions. Hubspot will track every piece of data imaginable so you can analyze every step in your customer's journey and see where you can improve your approach. Use their email templates to create content for every need. Then, automate when they send so you can hit the perfect window. If you're looking for further templates, check out this article on powerful email templates.
Email marketing has been one of the most reliable sources of lead generation for many years, as MailChimp can attest in their nearly 20 years in the industry. They use customizable email templates to help small businesses market their brand in a way that greatly increases sales and ROI.
Mailchimp's drag-and-drop builder is a simple way to create engaging emails for your target audience. Their content studio stores all of the images your company loves to use so they can be easily accessed as you work on your next template. To top it off, analytics allow you to track results to make the necessary changes to have the most effective email marketing strategy possible.
Sales Tools
Another powerful sales engagement platform, Reply helps you automate and scale your outreach across multiple channels, including:
Email
Social media (LinkedIn)
Direct calls
Using advanced automation capabilities, like AI-based inbox sorting and semi-automated processes, i.e. LinkedIn touchpoints, Reply helps sales teams eliminate routine, time-consuming work and focus on building meaningful relationships with prospects.
The platform comes with a handy extension that can make your SDR team's life easier, helping them source prospect's emails in bulk from LinkedIn Sales Navigator, use a built-in dialer to call prospects or execute sequence tasks on the go.
Last but not least, Reply's Team Edition feature allows business users to work together and collaborate on prospect lists, email templates, and sequences.
There is no one-size-fits-all sales tool that magically raises your company's revenue. That's why Mixmax provides several features so you can use a variety of approaches to find what works best for your business.
One of their most useful features is workflow automation. This allows you to set up an automation that takes care of repetitive tasks. Now your salesmen can work on their craft without worrying about nitty-gritty details. A major aspect of sales is the connection you build with customers, so Mixmax helps you personalize emails, adding an extra touch to your communication. Embed polls and surveys, or drop in your calendar to set up a meeting to add an extra dimension to the emails you send.
Salesloft is the #1 Sales Engagement Platform for a reason. They use a three-step approach to help you drive more revenue in less time:
Pipeline generation

Deal management

Customer engagement
This cycle is a proven way to increase your sales. Generating leads is easier, and in-depth features allow you to customize and manage deals for every client. Keeping your customers engaged boosts retention, which is a much more cost-effective way to make consistent sales day in and day out.
For every category, there are dozens of more applications available for teams and businesses. The underlying truth is that these tools can help you remain productive even though COVID-19.
Do you want a free Project Management Software?
We have the #1 Online Project Management Software starting at $0