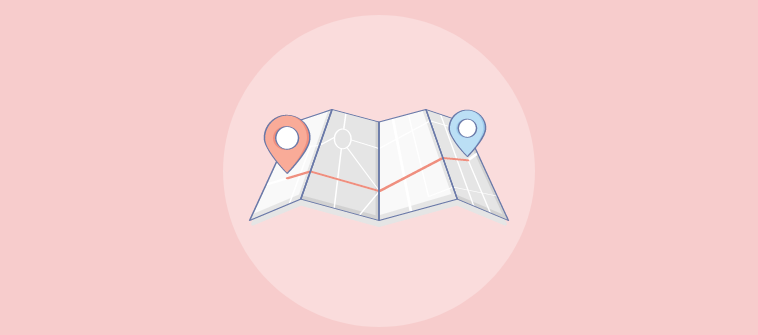 Whether you're a seasoned project manager or just starting out, one thing is for sure: project initiation is the foundation for a successful project.
And let's be real, who doesn't want to lead their team to sure-shot success? But it's not always easy to know where to start.
That's where this blog comes in.
We're here to break down the key elements of project management and give you practical tips to kick-start your project on the right note.
We'll cover everything from defining your project's goals and objectives to assembling the perfect team and identifying the resources you'll need.
So, grab your coffee and get ready to explore how you can take your project to the next level!
What Is Project Initiation?
Project initiation is the first phase of the project's life cycle. It includes creating a document for stakeholders to brief them about the purpose and the benefits of pursuing the project.
The document gives a high-level view of the project's scope, duration, resources required, etc. You convey what business value the project aims to achieve.
If the stakeholders are convinced, you gain stakeholder buy-in, and the project gets approved for further planning and execution.
But why do we need to initiate our projects if we plan our projects well?
Let's find out.
What's the Importance of the Project Initiation Phase?
The project initiation phase is one of the most important stages in project management, often setting the tone and trajectory for the project's success.
Some of the obvious benefits of launching a project with the initiation phase include:
The initiation phase lays the right framework for a project's success by establishing clear expectations and tasks, ensuring transparent accountability throughout the project.
The project initiation process establishes a plan of action designed to maximize efficiency, time management, resource conservation, and successful results.
Clearly defining goals during project initiation can provide direction and set expectations for all stakeholders.
Defining specifics upfront can increase collaboration and provide clarity on the intended outcome, reduce potential costs, and set the project on the path to success.
How Is Project Initiation Different from Project Planning?
Project initiation and planning are often mistaken for each other.
However, project initiation is carried out before project planning and forms the foundation of the planning phase.
To get stakeholders' approval on a project, you need to gather some information and present it to them for review.
This information includes a project's purpose, required resources, budget, the time it will take to complete, and more.
The stakeholders then analyze this information and assess whether the project is feasible.
Once the stakeholders approve this information, only then do you move on to the next phase of project management, i.e., project planning. In project planning, you get into the nitty-gritty of details and plan your project in detail.
Read More: 12 Critical Project Management Principles
Easy 5-Step Project Initiation Process
Now that you know the difference between the two, let's explore the project initiation process:
1. Identify Key Stakeholders
The first step to initiating a project is to identify relevant stakeholders.
Stakeholders are involved in the project execution process and influence the project's final output. A few of these stakeholders may also be people who will approve the funding for the project.
It's a good idea to flesh out stakeholder expectations right at the beginning so that you only pick projects that align with their objectives. You may also want to define their level of involvement in the project execution process.
2. Define Your Business Case
The business case is a brief document that elaborates on how a project's goals align with the larger company's goals.
It dives into why a project is essential and specifies how pursuing it will contribute to a company's overall business value.
It's important to include the budget and the resource requirements needed to accomplish the project. This helps stakeholders analyze the project from the financial perspective to ascertain its profitability. It would be best if you also highlighted any risks or challenges associated with the project.
Simply put, the business case discusses the purpose behind picking a specific project to get the stakeholders' nod on initiating it.
Read More: How to Overcome Risks Using a Comprehensive Risk Management Plan
3. Create a Project Charter
Once you've created a business case, you also need to prepare a straightforward project charter.
A charter defines the project's goals, project deliverables, scope, timeline, resources, and budget.
With a project charter, you can establish clear guidelines for project execution and success, eliminating any discrepancies regarding the project's scope, timeline, and budget.
Read More: How to Become a Project Manager and Succeed in the Business World

4. Conduct a Feasibility Study
Never start a project without running a feasibility study.
A feasibility study helps assess the potential risk factors of the project. This will help you ascertain the probability of the project's success.
To conduct the study, it's crucial to analyze whether you have the required resources to accomplish the project.
Examining whether the project will result in the desired return on investment is also essential. This study will give you a fair idea of how likely your project will succeed and whether you need to take specific precautions to attain the expected results.
5. Prepare Budget & Finalize Timeline
Now, it's time to prepare a detailed budget and a timeline.
To create a budget, reference earlier projects, and assess their expenditure. Set a budget for each deliverable and add them up to make the most appropriate budget.
To develop a timeline, you can again refer to earlier projects and analyze which types of tasks take how much time to complete. Accordingly, set a start and end date for each task. Establish a deadline for achieving specific milestones and delivering the entire project.
6. Pick Your Team
The right team can take your project to the next level without much effort. So while selecting your project's team, combine the right skills with the right experience, and you're good to go.
Ascertain the skills you need, such as design or marketing skills, and then choose the team member who is both available and best suited for the project.
Also, ensure that you set a clear hierarchy between people.
This means you should clearly establish who needs to report to whom and who will review the work.
This helps eliminate discrepancies and sets you on the right track.
7. Choose a Project Management Tool
Project management tools are essential for any team working on a project, as they help to streamline tasks, assign responsibilities, and track progress. Choosing the right project management tool can make the difference between a successful project and one that falls short of its goals.
Watch this quick video guide to learn what top features you should look for in the best project management tool.
The video above featured ProProfs Project as an example tool. It lets you:
Read More: Buyers Guide: How to Choose the Project Management Software

8. Conduct a Review
Your final task is to conduct a review before you hop on to plan your project in detail.
Hold a meeting with key stakeholders and team members
Discuss the project's details and identify loopholes
Tweak the strategy for better results
This helps keep everyone on the same page and spot any gaps before the team starts working on the project, saving time, money, and effort.
Read More: The Ultimate Guide to Business Process Optimization [For 2023]

Finally – Kick-off Your Projects Successfully
By now, you should have a good understanding of project initiation and how to get your projects off to a successful start.
If the project initiation phase is ignored in the project management process, it could lead to uncertainty and put a strain on all stakeholders.
However, if the project is initiated well, it can bring several benefits, including transparency in the working environment, consistent performance and quality, and a vision for smooth execution.
So make sure you initiate your projects properly for optimal performance!
---
FAQs:
Q. What is a project initiation checklist?
A project initiation checklist is a set of tasks, questions, and other activities that help to ensure the successful launch of a new project. Here are some common items in a project initiation checklist:
Clarify scope and objectives
Define roles and responsibilities
Set timeline and milestones
Identify stakeholders
Assign resources and budget
Design communication plan
Create risk management plan
Develop deliverables and acceptance criteria
Q. What are the key components of project initiation?
The key components of project initiation include establishing clear objectives, identifying stakeholders, assigning resources and budgets, designing a communication plan, setting the timeline and milestones, and creating a risk management plan, among others.
Q, What are some project initiation examples?
A few examples of project initiation are:
Establishing project goals and objectives
Developing a high-level timeline
Collecting requirements
Defining success criteria
Do you want a free Project Management Software?
We have the #1 Online Project Management Software for effective project management.