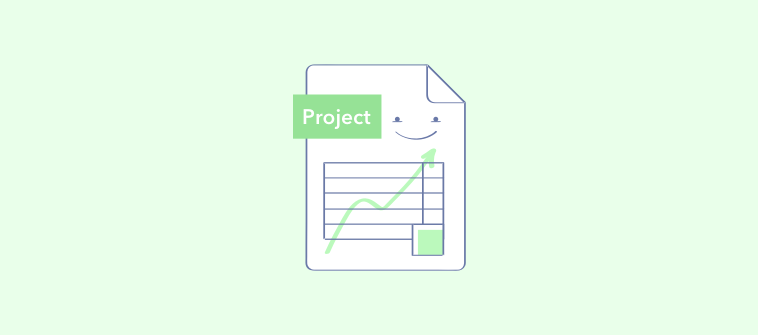 Most projects are usually doomed right from the start.
Why?
Three words – unclear project scope.
Defining scope of a project is extremely important to not only make sure no obstacles crop up unexpectedly but also to resolve any potential risks that may arise during its execution.
According to the Pulse of the Profession Report 2018,
52% of the projects completed in 2018 failed due to scope creep. This failure was a significant increase from 43%, reported in 2013.
Usually, scope creep is an issue that ultimately leads to project failure.
But, if this is a known fact, why do companies still fall prey to it?
Simple – because scope creep doesn't come knocking at your door; it just rips the door apart!
How does scope creep occur?
There are multiple reasons why project scope occurs; a few reasons include:
Unrefined project scope

Lack of requirements management

Lack of stakeholder management

Project length and lack of planning
So, how do we avoid this?
By identifying project scope properly.
But, first, we need to understand the project scope meaning..
What is Project Scope?
PMBOK defines project scope as:
The work that needs to be achieved to successfully deliver a service, product, or result with a specified set of functionalities and features.
So, what is project scope? How would you define it?
Project scope, basically, outlines the goals that need to be achieved when delivering the final product or service. A few aspects that need to be identified in the project scope include:
Project objectives

Project goals

Sub-phases

Tasks

Resources

Budget

Schedule
Now, let's cover the steps needed to identify the project scope.
How to Identify the Scope of a Project: The Four Steps
Step 1: Identify Project Needs
The first step in the project scope checklist is to identify project needs. For this, you need to:
Establish a project timeline

Understand project resource allocation needs
It is essential to understand project requirements to know what exactly needs to be done when trying to reach the end goal. Everything needs to be identified right from defining the project goal to determining the subtasks that need to be accomplished for achieving the end goal. Further, the resources needed to get all the work done need to be identified as well.
Try ProProfs Project to Achieve Your Project Goals >>
Step 2: Identify Project Objectives
Project objectives are the different business goals that a company wishes to achieve through their product or service. A few examples of project objectives include introducing a new product, developing new software, or creating a new service in an organization. The best way to identify and determine project objectives is through the S.M.A.R.T guidelines.
Specific – What are the project goals and objectives? Why and how will they be achieved?
Measurable – Can all of them be accounted for?
Achievable – Can it be accomplished with the available resources?
Realistic – Can it be easily delivered, irrespective of any complications?
Time-bound – Can everything be achieved in the set time frame?
Make sure you have answers to all these questions before you proceed to the third step.
Step 3: Identify Project Expectations
Quoting the Google Wave example again, the basic problem was not identifying and meeting the target audience's expectations – although the teams' expectations were met. Therefore, it is essential to identify project expectations for both the team working on the project and the target audience. So, for the team, the project expectations include the efficiency and effectiveness of the project's operational process.
For the target audience, the main expectation is customer delight; that is how happy the customers are when using your product or service. This usually is determined by the product or service:
Price

Quality

Availability

Policies
Make sure you have identified and defined all these aspects when defining the project scope.
---
Must Read: Common Project Risks and How EPM Software is a Great Solution
---
Step 4: Identify Project Constraints
The last and most important step in the project scope checklist is identifying the project constraints. Being aware of a project's limitations is as equally important as identifying its goals. This can minimize problems or issues faced during project execution, thereby preventing any delay in deliverables.
A few things that can cause project constraints are:
Internal and external conditions

Dynamic environment

Technical glitches

Lack of resources
Along with knowing how to identify project scope, it is also important to understand the project scoping process.
Project Scoping Process: All You Need to Know
The project scoping process consists of three processes:
✔️ Planning
The first step in the project scoping process is to understand what needs to be done and plan projects accordingly.
Understand the project as a whole

Create subtasks that you will need to complete to deliver the project

Set quality standards

Define and delegate the work to respective teams
After you do this, you move on to the second step.
✔️ Controlling
This step is a part of project execution. Once you've defined and delegated everything, the project execution starts. During this phase it is essential that you control and monitor everything efficiently.
A few things you need to monitor during project execution include:
Documents

Project changes

Work progress

Quality checks
✔️ Closing
The third and last process is "closing."
This includes:
Auditing of all project deliverables

Assessment of project outcomes

Compare project outcome to estimated outcome
Project Scope Checklist: Wrap Up!
It is essential for you to always cover all the basics before understanding how to determine project scope. Always follow the four steps mentioned in this blog to make sure the project is implemented without any hassles.
The ideal way to make sure you avoid project scope is by using simple project management software. PM software, like ProProfs Project, not only helps you manage multiple projects easily but also gives you a platform to define project goals clearly and manage project creep efficiently.
ProProfs Project helps you to:
Plan projects alongside your team using a shared calendar

Create task dependencies so that teams move on to a new task only when previous tasks are finished

Track work progress of all your projects on one dashboard

Create insightful reports to monitor team and project performance
Other than these features, a robust project management software helps you pre-determine scope creep, manage it efficiently – therefore, avoid project failure.
---
Now that we know how to define project scope and identify it, let us cover a few FAQs on the same topic.
Q. What is included in project scope?
The project scope includes the major deliverables of a project, key milestones, and requirements. It also includes constraints, assumptions, and boundaries of a project.
Q. What are project deliverables in project scope?
Project deliverables in project scope include documents, services, or results that need to be completed during project execution.
Q. What is the difference between project scope and project deliverables?
Project scope can be defined as work that is broken down into smaller tasks to achieve the project goals. On the other hand, project deliverables are measurable and tangible results that must be successfully produced for project completion.
Do you want a free Project Management Software?
We have the #1 Online Project Management Software for effective project management.