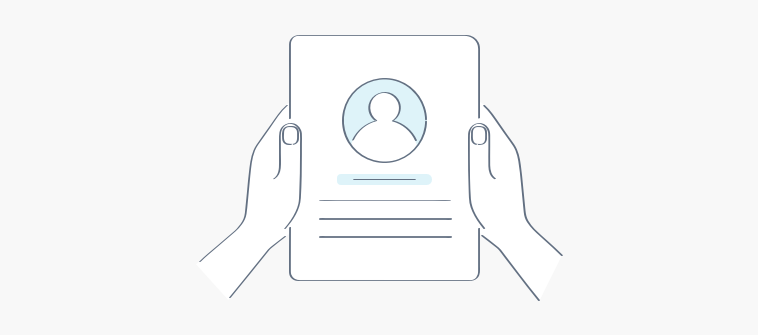 The progress of a project can be as unpredictable as the weather- you never know when a new requirement comes up and dwindles the foundations of the project.
Project scope creep has come across as a nightmare for most managers as it can add to an already stressed team with no leverage in terms of additional time or budget.
According to a study by the Project Management Institute, 50% of projects experience scope creep, and only 57% finish within budget while only 51% of projects are finished on schedule.
Project scope creep can result from several factors, including unclear client vision or inefficient team communication. Whatever may be the reason, there are ways to identify and manage it in time to be prepared for the unexpected.
Through this blog, let's develop a clear understanding of:
What is Project Scope Creep?
Project creep is a phenomenon wherein there is an unforeseen change in a project's requirements or scope. For example, you might have planned for two requirements in the initial phase but eventually fulfilled ten requirements.
PMBOK, Project Management Body of Knowledge, defines project creep as "adding functionalities and features without addressing their effects on time, resources, cost, or without customer approval."
When a team starts working on specific goals and deadlines, there is always a possibility of additional tasks being added or a situation wherein the resources allocated for project completion are not enough. There are so many reasons why project creep can occur, and usually, the problem arises without warning.
Hence, it is crucial to be always prepared for any kind of project risks that may come your way. The best way to deal with project scope creep is to keep a clear head, identify the issue, and manage it accordingly – within the project time, budget, and resources.
Read more: Project Management Methodologies
Now, let's understand what causes scope creep in a project.
What are the Reasons for Scope Creep?
A project scope creep can occur due to numerous reasons at different stages of the project. It could be a result of not following the standard project process or due to miscommunication.
Overall, project scope creep can arise due to the following reasons:
1. Unclear Project Scope:
Vague project goals and requirements can steer your team in different directions. Each team member will assume the scope from their own perspective and start working in isolation. Hence, it is crucial to define the project scope from the beginning clearly. The best way is to document the project scope. Be clear with the minute aspects of project requirements.
2. Not Involving Client Throughout the Project:
There is a need to communicate with your client at different stages of project completion. In doing so, you understand their pulse, their change in opinion, and so on. Also, you can anticipate changes at their end. On the contrary, if you directly deliver the project in one go, you may even end up redoing the entire project by spending more resources.
3. Ineffective Team Communication:
Team communication decides the quality of any project outcome. With effective communication, you can efficiently collaborate on the tasks. When communication channels break down, each team member completes an assignment with incomplete information and support, leading to project scope creep.
4. Project Complexity:
A complex project involves numerous stakeholders and takes a lot of time for completion. With more inputs, opinions, negotiations, etc., it becomes difficult to arrive at a proper consensus. Hence, a scope creep can occur during different instances like scope creep in software development, scope creep in agile projects, scope creep during final vetting phase and so on.
5. Lack of Proactiveness:
The project manager and the team need to be proactive from the beginning of the project planning. Be bold and ask more and more questions. If the client requirement is vague and uncertain, ask them to simplify it. If not, the requirements tend to pile up and catch you unaware.
6. Direct Contact Between Client and Team Members:
Sometimes, when a new requirement crops up at the last minute, the team members directly coordinate with the client without keeping the project manager in the loop. This bypass of authority leads to chaos and non-clarity of exact requirements. In fact, managers are trained to allocate the tasks in the best way possible at the nth moment.
7. Absence of Client Agreement:
Before you start working on a project, it is necessary to identify the exact client requirements. In many cases, the failure to put forth multiple questions to understand the real requirements lead to project scope creep. Make sure that you seal it in the form of a written client agreement to avoid future confusions.
8. Differing Stakeholder Opinions:
There are numerous stakeholders involved in project completion: clients, different teams, customers, etc. Each stakeholder has its own requirements and expectations as to how a project needs to be delivered. Disagreements crop up on what to prioritize, what tools to use when to make the project live, and so on. These crucial stakeholder factors finally add up to the creation of project scope creep.
9. Ineffective Leadership:
Effective leadership involves deciding with farsight and conviction. The art of saying "No" also forms a significant part of leadership. In many cases, project managers are reluctant to say "No" to a last-minute project requirement, even though it may seem impossible to deliver. This leads to last-minute hiccups in the form of project scope creep.
In the next section, let's look into why project scope creep hurts your business.
Why Scope Creep Harms Your Project?
Project scope creep is an indication of additional budgetary and time constraints for a project. In most cases, the workforce is not well-equipped to handle the unforeseen scope creep scenario.
There are inevitable negative consequences of scope creep on your project:
1. Budgetary and Resource Crunch:
Scope creep requires you to bring in unforeseen changes in your project. While incorporating these new requirements, you could invest more money than you have initially intended for. Also, you might require more workforce to carry out the new functionalities. If you don't have a specialist who can help with the additional features, you may be forced to take external 3rd party help, which could prove costly.
2. Demotivated Employees:
With additional requirements, your employees could feel overwhelmed and dissatisfied. If the requirement is totally new, they will have to put in more hours to oblige the client. The additional time could take a massive toll on their personal life as well.
3. Dissatisfied Stakeholders:
Scope creep can negatively affect the relationship between the different parties involved: clients, customers, managers, employees, etc. A strained relationship leads to a loss of trust between the stakeholders; they might not consider doing business with your brand again.
4. Poor Brand Image:
Suppose you had promised to deliver your customers a new headphone product with superior capabilities at the end of the quarter. But, the project scope played spoilsport and delayed its launch. So, what do your customers do? Instead of waiting for an extended time, they could quickly shift to your competitors. Furthermore, they tell their friends and family about the experience, thereby tarnishing your brand image.
Hence, it is the need of the hour to avoid project scope creep to bring fruitful project completion. In the next section, let's understand the issue of scope creep in agile project management.
8 Tips to Avoid Project Scope Creep
While it is important to understand and identify the streaks of project scope creep, what makes a significant and positive impact is knowing how to avoid it. Here are 8 sure-fire tips to help you avoid this:
1. Document Your Requirements
Documentation is the first vital step to save your project from scope creep. From day one of negotiation with your clients, make sure to document every minute requirement. You can keep revisiting the requirements during the entire course of your project journey.
Using an efficient project management tool like ProProfs Chat can help you document all project-related changes in the task comments efficiently.

If you add your stakeholders as users in the project you create in this tool, then it will be easier for all to take follow ups for a task or get updates on the progress of the project instantly. What's more, those who are tagged in a task can easily get updates without opening the project dashboard through email notifications. That's right, you can get notified for all the latest comments and file uploads (when tagged to a task) right away.
2. Ask More Questions
Asking more and more questions helps you think out of the box and view the project requirements from a unique and different perspective. Make sure that you clear all the doubts before taking up the project. Even if it is a minute issue, clarify it from your clients.
Read more: Project Management Checklist
3. Create a Project Schedule and Timeline
Clear cut project schedule and planning will go a long way in curbing the project scope creep. A clear timeline helps you understand who is responsible for a particular task and its progress. Also, it allows you to spot the challenging areas in a clearly defined manner.

If you're using a project management tool, then it should help you visualize the project tasks and their deadlines easily. Tools like ProProfs Project help you switch from Kanban to Gantt Chart view in seconds to help you visualize the project schedule and different timelines set for various tasks easily.
4. Design a Process to Handle Unforeseen Changes
In many cases, a project suffers due to a lack of procedural guidelines to handle unforeseen circumstances. The team members panic upon seeing a new requirement, and they don't know how to go about it. Many of them try to complete a project task based on their own limited experience.
5. Set Up a Communication Protocol
Lack of a proper communication loop is a significant problem that ails projects worldwide. Many team members collaborate and work together, while many others work in a silos. When new requirements come, there is no collaboration along the chain, and the project scope creep pops up.
Make sure that you set up a communication protocol with your team. At the beginning of each day, have a meeting to plan out the tasks for the day. Discuss what went well and what didn't. At this time, encourage your team to ask questions. Prod them to bring forth anything that they see as unforeseen. If you are working with a remote team, some tools that can aid you are Zoom, Microsoft Team, Google Meet, and so on.
6. Learn the Art of Saying No
In many project scope creep situations, the addition of small changes can lead to a significant difference in the final product. This happens because your team members are accustomed to saying 'Yes' to minute changes, which in the end piles up and takes a considerable proportion of your project. Encourage your team members to speak a polite 'No' to improbable demands.
7. Keep Your Team Members in Loop
Ensure that you value the opinions of all your team members. In this way, they feel valued and cared for. If the last-minute requirement comes in, take in all their ideas to judge the project's deliverability. If your team members feel that the change cannot go through, respect their decision, and avoid making the change.
8. Use a Robust Project Management Software
Nowadays, project managers are using simple project management software to manage their projects and handle scope creep. The software gives them a platform to define project goals and objectives clearly and thoroughly. Not only that, but you can also address scope creep and make necessary changes immediately while keeping both your team and clients in the loop. So, whether you are planning to start a new project or are already in the middle of delivering one, remember the important tips mentioned in this guide to make sure you can manage project scope creep immediately and efficiently.
Say Goodbye to Project Creep
Project scope has given a nightmare to many project managers the world over. Your business's size does not matter; big or small companies, both are prone to project scope creep. Make sure that you have a thorough strategy in place to handle the unexpected scope creep.
Document the project scope minutely well in advance, have a process to handle unforeseen circumstances, and encourage your team to say 'No.' These clear cut and systematic steps will go a long way in nipping the problem of the project creep at the bud.
Frequently Asked Questions
Q1. Is scope creep a risk?
Yes. If scope creep is not managed immediately, it leads to project failure. Usually, it causes budget overruns or deliverables that don't match the client's expectations.
Q2. How do you limit scope creep?
You can limit scope creep by being vigilant from day one, understanding the client vision, understanding project requirements, keeping all team members and teams in the loop, and including a process for changing scope.
Q3. What causes scope creep in project management?
Multiple reasons can cause scope creep; some reasons include unspecific scope definition, insufficient resources, disengaged stakeholders, etc.
Do you want a free Project Management Software?
We have the #1 Online Project Management Software for effective project management.