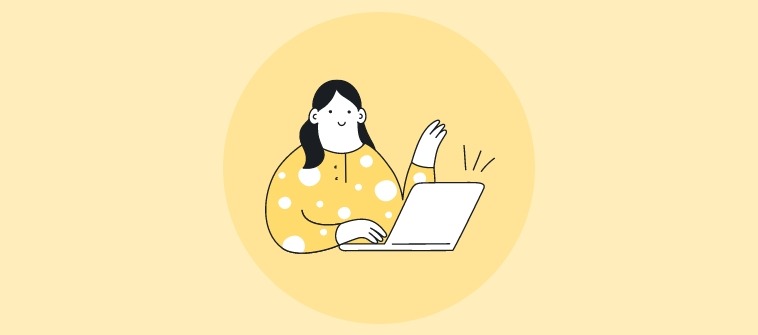 The answer to whether employees should work from home or office doesn't have to be in black and white. It's not surprising that employees prefer a hybrid working model to going back to their offices post COVID-19 lockdown.
Undeniably, a hybrid work model has been embraced by employees and employers alike for plenty of reasons, the biggest being that it enables a smooth workflow when individuals are equipped with a robust work management tool.
What Is a Hybrid Work Model?
A hybrid work model offers the choice of working both on-site and remotely. This flexible work model enables both employees and the employer to arrange their work schedule to achieve maximum productivity and convenience at the same time.
Why Is the Hybrid Working Model Better Than the Traditional One?
Amid the surge of COVID-19 cases worldwide and the consequent lockdowns, employees got familiar with the hybrid working model and its benefits. According to a survey, 42% of employees said they would prefer a hybrid working model over commuting to the office for work. Employees have realized they could now save both time and money by not going to the office every day. They also realized they were often happier working from home, and thus more productive.
Being able to accomplish more in a shorter amount of time, plus eliminating a daily commute, also gave employees more time to spend with family and friends. All of these factors led to a wide variety of industries permanently adopting this new way of working, even as it became safe to return to the office.
Now, let's look at the advantages of hybrid work model best practices. We will try to understand why companies with hybrid work models are better at catering to employee needs and expectations.
1. Increased Productivity
When employees have the option to work at their own pace and from a place of their liking, they are more likely to put in dedicated efforts to accomplish set goals faster.
This way, they can choose what time of the day they want to work. While some people are most productive in the morning, others are at their best during the night. What matters most is whether your employees are delivering work as expected and on time.
Also, not being in the office at all times means less office noises and fewer distractions from people during work hours. This enables increased focus and productivity throughout a project's life cycle. Not to forget, it also contributes to lesser absenteeism as employees can still report to work if they are suffering from minor everyday illnesses such as cold, cough, or body pain.
Read More: How to Measure Employee Productivity (6 Quick Ways to do it Right!)
2. Employee Satisfaction and Happiness
Think about it. Who wouldn't be happier if they could have their pet by their side while they work! Or what if you could enjoy the beautiful weather and resume work after a short break at will? Sounds dreamy, right?
A hybrid work from home model allows you to do all this and more! It caters to your needs and lets you dedicate your time and effort towards office work the way you want. So, you can enjoy the perks of being at home while directing undivided attention to daily work goals at a time you deem fit. This way of working significantly impacts overall employee satisfaction and happiness at work, leading to better business results.
Read More: How to Retain Employees in an Organization
3. Enhanced Team Collaboration
With a hybrid work model in place, you get to interact with team members physically at regular intervals. This eliminates ambiguity and helps foster stronger team relationships effortlessly. It also enables you to understand your teammates better and get familiar with how each team member functions while working with different clients and projects.
Also, when not working on site, you can connect with each other via various collaboration tools that help ease communication and speed up project execution tenfold. Special collaboration features can help groups connect and brainstorm ideas to ensure successful project outcomes. With collaboration tools, teamwork is encouraged and maintained regardless of where employees are working from, and at any stage of the project.
Read More: 20 Best Project Collaboration Software of 2023
4. Improved Mental Health
A healthy working environment promotes better work-life balance for employees across various work hierarchies. Whether you are a trainee right out of college or a general manager in charge of handling multiple teams and projects, a positive work culture encourages mental peace at work.
Better mental health means less work stress and consequent burnout. This helps get rid of unrealistic work expectations and build business goals and work ethics in line with the best work standards. A flexible work schedule and eliminating hours of commute time to work every week are major factors contributing to improved mental health.
On the flip side, working remotely all the time with no human interaction can be isolating and difficult for extroverts. Adopting a hybrid work model allows employees to interact and maintain friendly relations with the people they work with on a daily basis, while also enjoying the benefits of working from home.
5. Minimized Operations Costs
A hybrid working culture means less costs. Setting up an office space, providing office supplies, higher energy consumption costs, and plenty of other costs can be avoided when employees work from home.
Undeniably, such a work model is also beneficial for the employees as it significantly reduces their commuting or accommodation costs. With hybrid working, they can either work from home or choose a cheaper accommodation alternative that isn't necessarily close to the office.. Also, working from home drastically reduces the cost of commuting. This saves on gas, wear and tear on a vehicle, and the time it takes to drive to and from work every day.
Read More: How to Manage Underperforming Employees
Different Variations of Hybrid Work Model Policy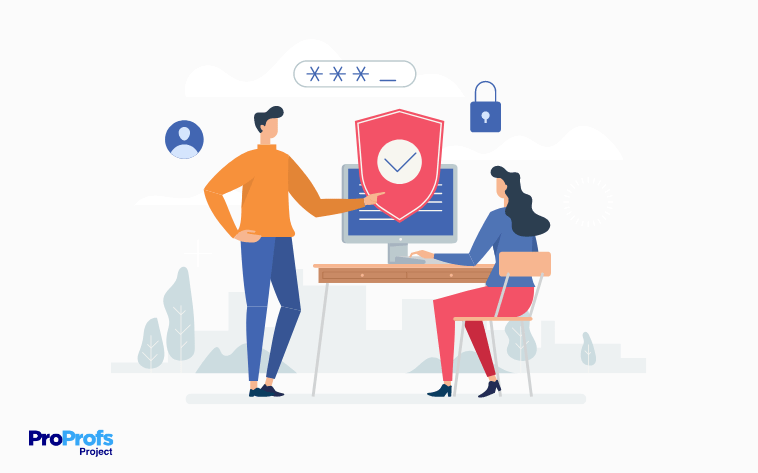 Though the gist remains the same, there can be different modes of implementing a hybrid work model policy in an organization.
Let's have a look at the different hybrid work setups below:
A. Remote-First
The remote-first model means that the company's primary form of work and recruitment efforts will be remote. According to recent remote job trends, 94% of companies prefer a remote-first work culture. This not only enables employees to work from a location that they are comfortable with but also allows the employer to gain access to a pool of talent and skills regardless of where the employees are based. This type of model does offer in-person meetings when required, maybe once or twice a year.
Also, the organization may require some of their employees to work from the office if their work demands so. Thus, in this model, a large number of employees will work remotely while a few will visit the office regularly for smooth everyday operations.
B. Office-Occasional
In this model, employees are required to visit the workplace on certain days of the week. Employees may be required to visit on any weekday of their choice or given fixed days, say every Tuesday and Thursday. This setup implies that the company wants its employees to spend some time in the office to interact with each other physically.
To no surprise, a company that adopts an office-occasional setup cannot leverage a remote work base as teams are required to be physically present in the office on some days of the week.
C. Office-First, Remote Allowed
Such a work structure fosters an office-centric work environment that allows employees to work remotely on some days of the week. Also, employees are allowed to be flexible with their work schedules. However, their primary focus is getting their employees to the office on most days.
This setup lets team members meet regularly and maintain friendly relationships with each other. This helps improve team coordination and communication while significantly enhancing overall efficiency.
Read More: How to Increase Employee Productivity Using ProProfs Project
D. Fully Flexible
This model gives employees the flexibility to choose when they would like to work from the office and when they would like to work from a location of their choosing. As a consequence, there are no fixed days when a particular employee will be in the office. Thus, this setup thrives on solid online communication channels that hold the capability to eliminate chaos and confusion resulting from partly remote and partly in-office work teams.
Read More: What is Project Management Framework & How to Choose a Framework?
How to Embrace the New Hybrid Work Model
Now that you have a fair idea of what hybrid work models look like, you are now ready to look at various hybrid work plan strategies and how you can implement them in your organization. You can adopt these to form the foundation for a well-structured hybrid work model that beautifully integrates both on-site and remote work for better work outcomes.
Here are a few ways to make your organization's transition to a hybrid working model as smooth as possible. Let's look at these in brief.
1. Adopt a Task Management Tool
The solution to almost every hybrid team challenge is a clearly established project workflow. Once roles and responsibilities are clear, it is more likely to create productive relationships between remote and on-site team members.
Why use a task management tool?
A task management tool offers:
Powerful project dashboards that are easy to onboard and navigate throughout the project's lifecycle
Collaboration features that let team members give feedback via task comments and share files on the go
Interactive project views such as Gantt charts, Kanban board, and Calendar view, allow you to visualize progress in real-time
Insightful reporting capabilities to measure key project metrics and team performance
Recurring tasks for time-consuming or repetitive tasks
Time tracking capabilities to track employee's productive hours and generate automatic invoices
How to effectively use a task management tool while working remotely?
Let's understand this through a scenario. A remote team with team members distributed across the globe uses a task management tool to organize and manage their everyday tasks.
When they start working on a project, they either use a ready-to-use template or build a project dashboard from scratch. For building the dashboard, they add in tasks, assign them to the team members, and set a due date alongside each task. This way everyone is aware of their responsibilities and about the project workflow at large.
The team is also able to set up task dependencies so that there is no discrepancy regarding which tasks need to be completed first. Also, the tool allows them to set task priority levels as 'Low', 'Medium', and 'High'. This allows team members to accomplish tasks in order of their requirements.
What more?
The team find it convenient to give instant feedback on tasks with the task comments feature. This significantly helps them access task feedback easily. Besides, its project views offer real-time insight into how the projects and tasks are progressing.
And, oh! The alerts and notifications ensure that team members are informed about approaching tasks and deadlines so that nothing slips through the cracks.
All these features are crucial to smoothly run a business when working with a geographically scattered team. Thus, with a solid project management tool in their arsenal, project managers and team members can daily tasks and activities without a hitch.
How to make it work?
Adopt a tool that offers crystal clear project workflows that team members can refer to whenever needed. ProProfs Project offers an exceptional solution that lets you create and track project tasks.
Team members can simply glance at the tool's dashboard and get information on what needs to be finished and when. The tool also provides a simple interface that does not require any specific training, making it seamless for remote workers to onboard and navigate the tool.
2. Grow a Vibrant Virtual Community
Handling a remote team is not easy. Add to that a separate bunch of employees working from the office, and it's a ready recipe for sure-shot chaos. However, it doesn't have to be this messy. To start with, get your virtual community in line with office policies, expectations, and overall goals.
How to make it work?
Hold rich remote employee inductions. Familiarize them with your office policies and organizational expectations to maintain the decorum of the organizational structure. Give them a little more time to settle in and take them on a virtual office tour to build a sense of belonging towards their organization. This will benefit the organization as remote workers will work with a sense of greater accountability towards their workplace.
Read More: Project Leadership: What Is It and Which Skills Are Required?
3. Promoting Equality in the Workplace
When working with both on-site and off-site employees, remote workers are the ones that may develop feelings of alienation. They may feel as if they are less important than the on-site employees, which may trickle down to reflect in their work ethics as well.
Thus, ensure that you treat all employees of your organization equally, directing more attention towards remote employees.
How to make it work?
Take a simple case of celebrating an employee's birthday in the office. Can you do the same for remote employees? Yes, we agree that it may be difficult. However, every little effort counts. Simply sharing an email with everyone that recognizes a remote employee's birthday can positively impact the remote employee base as a whole. After all, who doesn't like to be congratulated on their special day!
Also, this equal treatment can be followed when you give out gifts to employees. If you are handing out gifts, swag, or gift cards at the office, plan to send them in the mail to your remote employees too.
4. Hold Fun Happy Hours
Chart a plan to dismantle and eliminate boundaries between on-site and on-premise employees. Since both sides require interaction between each other to get the job done effectively, it would result in effortless communication if they knew each other a wee bit better.
How to make it work?
Bring your remote and on-site teams together every once in a while. It may be over an online game or a virtual meal together. Whatever way you find convenient, devise an activity and get to know each other beyond the workspace.
5. Embrace an Asynchronous Communication Style
As a project manager handling on-site and remote employees, communication can be a major thorn in your side. You may experience delayed responses, often struggling to track every little detail or process of your project.
But, guess what? There's a way out!
What you have to do is simply establish an asynchronous communication style for project execution.
How to make it work?
Set the communication models right from the start. Convey to your team members how they can work in unison to enable smooth communication between team members regardless of where they are working from.
A big challenge is response time. To tackle this, build a channel through which team members can send queries and receive responses as soon as possible. This may be in the form of a collaborative system that offers team chat and calling options.
Final Thought
By now, you have a good idea of what a hybrid working model means and the different work model examples. Flexible work options are nothing but the future of work. The sooner you accept and incorporate this new way of work, the sooner you will get the hang of it.
Of course, you learn as you go. That means implementing different strategies to ensure your hybrid work model gets off the ground running, with minimal effort. Remember, there is always room for improvement. Keep working toward building a hybrid space that is both welcoming and productive for the organization. It's time to get onboard, because a hybrid working model is here to stay!
Do you want a free Project Management Software?
We have the #1 Online Project Management Software for effective project management.