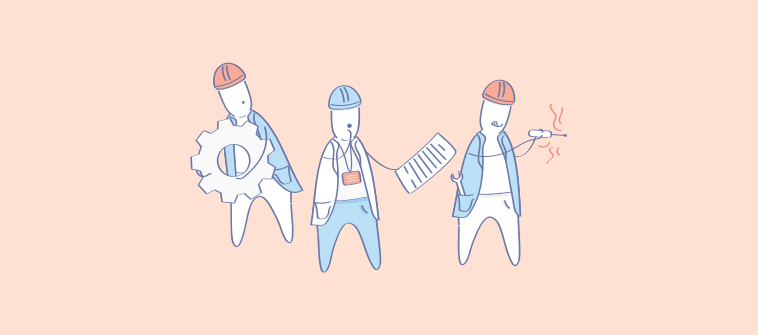 Managing a project isn't easy.
There are so many challenges that project managers and team members face on a daily basis, ranging from defining clear project goals and objectives to generating detailed reports every month to check team performance. Further, you could be facing other challenges such as meeting your project deadlines, handling your limited budget, and most importantly manage untimed risks.
But how do you deal with issues like:
Unforeseen risks?

Unclear team communication?

Budget overruns?
And any other issue that leads to project failure?
The ideal solution to all project management problems is a robust project management software. You'll need a project management software that helps you:
Complete your projects within the set deadline

Reach your goals within the limited budget

Assess future risks and create an action plan to manage them
What is Project Management Software?
While some projects face cost overrun issues, some others lead to total failure due to lack of planning, resources or activities. This is one of the reasons why projects come with a deadline and limited budget. And this is where a project management tool can come to their rescue.
Wikipedia's project management software definition is:
Project management software (PMS) is a tool that helps managers in planning, organizing, and managing resource pools and develop resource estimates.
A simple project management software helps managers and other stakeholders keep track of multiple project's costs and deadlines. Managers can easily track whether project payments have been made on the client's behalf or not and in the correct amount.
There is a lot more to project management software than this. Let's discuss about what exactly does to help managers efficiently execute projects.
Manage all your project with ProProfs Project. Try for Free Now!
What Does Project Management Software Do?
Basically, a project management software helps you to:
A project management software offers views for you to track project completion from start to finish. Like in ProProfs Project, you have calendar view and a single dashboard view to make sure you can track project completion properly.
You can also monitor team performance using a robust project management software, such as ProProfs Project. How? The reporting feature illustrates the time spent on each task by each employee and whether the task deadlines were met or not. With this information, it is really easy to track team performance.
Plan Projects Alongside the Entire Team
Robust project management software, such as ProProfs Project, have a shared calendar feature that allows you to plan projects and its execution with the entire team. You can set project start and end dates, track project execution, and create subtasks to complete projects perfectly.
Keep Everyone Updated on Project Changes
Most project management software offer a notification feature that allows you to stay informed about project updates and changes. Not only does the manager receive updates, but the entire team associated with the project is sent an automatic notification.
Collaborate with Teams Easily
Project management software comes with features like task comments, notifications, shared calendar, milestone visualization, and file sharing collaborating with teams, whether in-house or remote, is extremely easy.
Bill Clients Automatically
A few project management software, like ProProfs Project, also have the invoicing feature. Basically, you can create accurate invoices in seconds and share them with the relevant client instantly. It's that easy!
But, how do you choose the right project management for your team and organization?
Simple, by checking the features of project management software.
---
Read More: 11 Best Product Management Software in 2022
---
Project Management Software Features: A Sneak Peak
The reason why PM tools have become popular among project managers is due to their essential features, which include: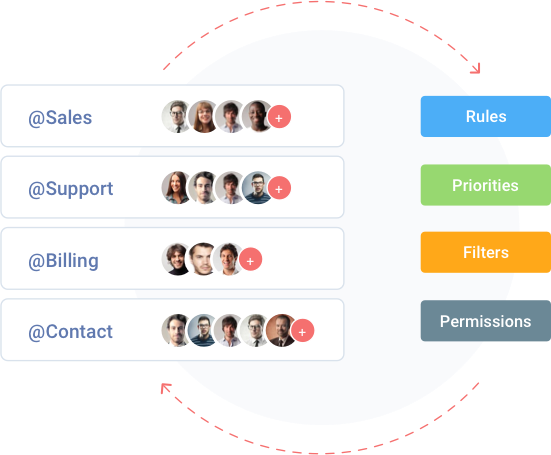 Collaborate with your teams easily with features like task comments, shared calendar, file sharing, and notifications.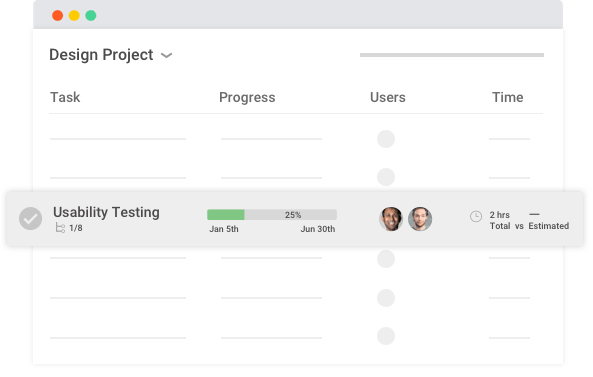 View all your projects on a single dashboard and track their completion easily. Monitor who is working on what and meet deadlines effortlessly.
▶ File Sharing and Management
Manage all your project files on a single platform, and share them with teams instantly. File sharing makes it easy for you to track and access relevant files anytime, anywhere from any device!
Shared calendar is a great feature to ensure you plan projects alongside your teams. Get your teams together on a shared calendar and plan the perfect project execution strategy.
▶ Anywhere, Anytime Access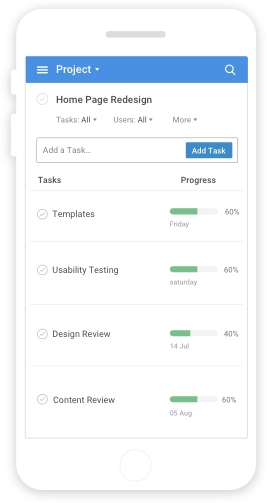 Project management app is available in multiple platforms, making it easy for users to access information anytime, from anywhere.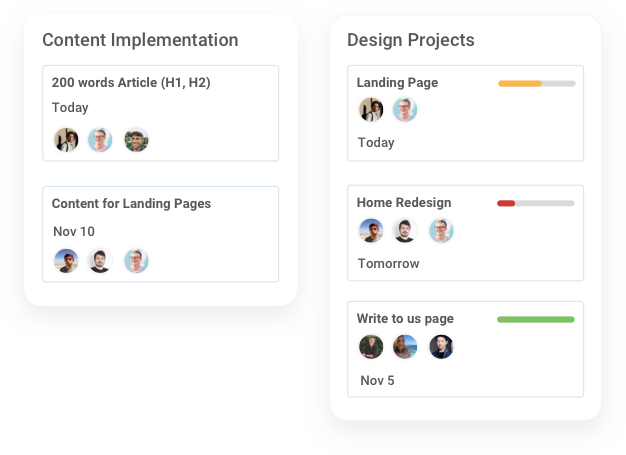 Manage your tasks easily with task management software. You can create task dependencies to make sure you go onto the next task only after completing the task at hand.
▶ Task Assignment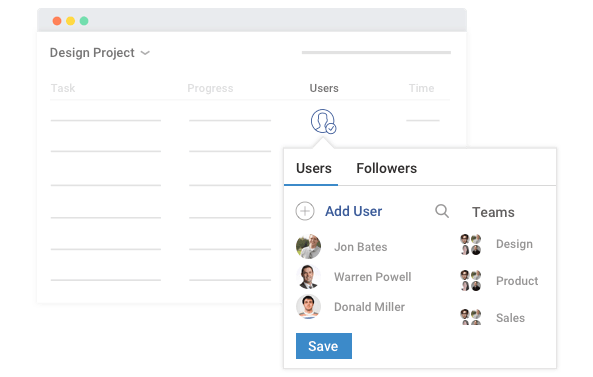 Assign tasks to relevant teams easily with robust project management software. You can assign to a single team member or an entire team in just a click.
▶ Task Scheduling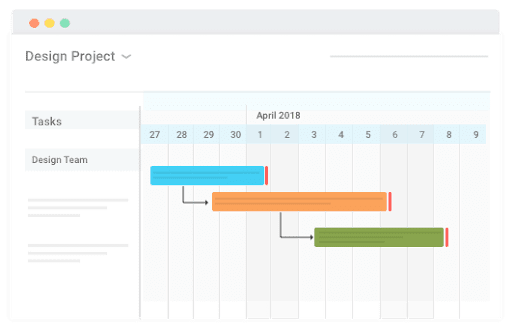 Instead of creating a task when it needs to be executed, schedule tasks beforehand and make sure they are executed according to plan.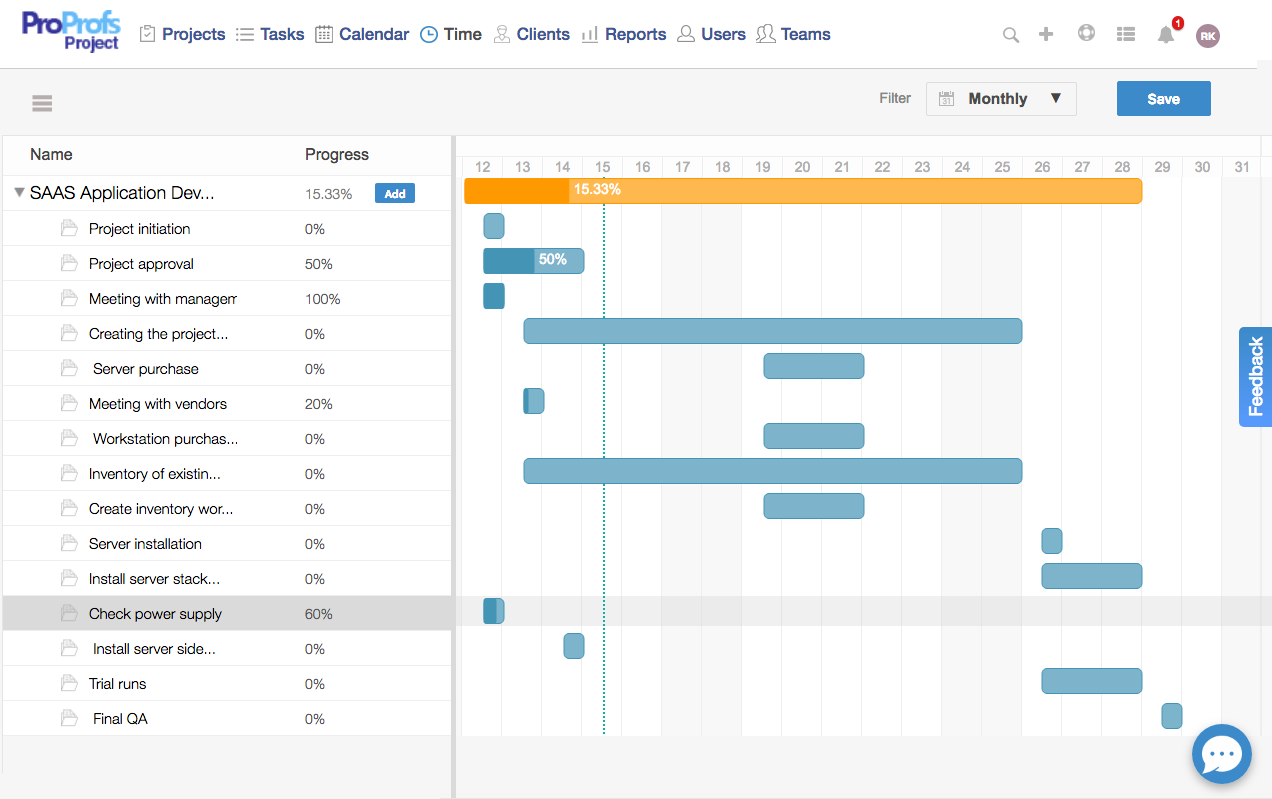 Create Gantt charts to track team performance and monitor task execution easily. You can also create Gnatt charts to visualize milestones and meet deadlines with ease.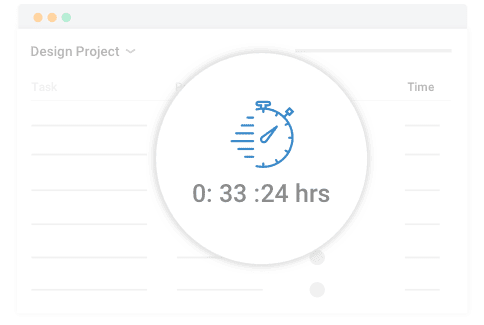 One of the most important features of a project management software is a time tracking feature. You can track the time spent on each task by each individual.
▶ Accurate Invoice Generation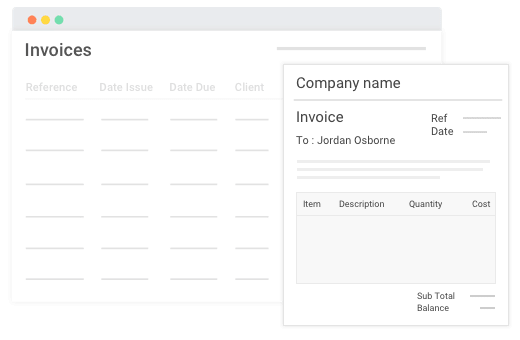 Create accurate invoices easily with project management software. Share invoices with relevant clients automatically.
These features help managers work through a project seamlessly. Still, there are some managers who still rely on the spreadsheet management system. In the age of technology, project managers still feel comfortable managing their work, project status, and reports through spreadsheets rather than integrating a tool for their use.

But it's high time they work on tool integration to stay market relevant. Their competitors may get ahead of them with the use of a good project management tool. After all, they understand and must have experienced the benefits of project management tool during its implementation.

However, Project management tool integration should not just happen because others are benefiting from its use. You need to understand why it needs to be implemented while you work on a project.

---
Recommended Read: Top Project Management Tools With Their Features, Pros, Cons, and Pricing
---
What Are the Benefits Of Project Management Software?
There are various project management software benefits while managing a project at your organization. Here are some of the benefits a project manager and other stakeholders can experience during its use:
★ Stay On Schedule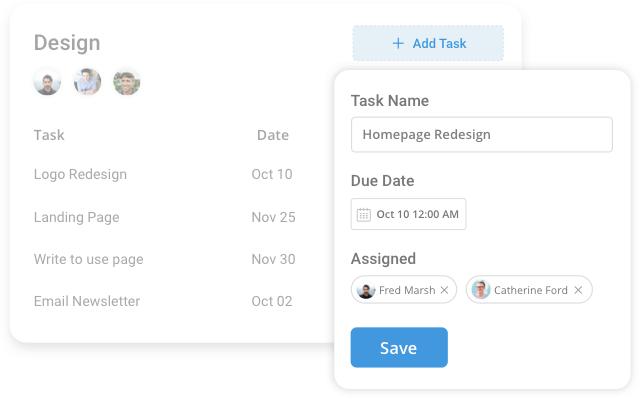 To stay on schedule while working on a project is an important aspect. But is it possible every time? Probably not.
This is where a simple project management software will work in your favor. With the tool, you can set the start and due date for every task under a project. Once the start date arrives, your team members will receive constant reminders via email about the task. Thus, everyone will be aware of the deadlines and clients can receive updated status on how a project progresses easily.
★ Track Project Progress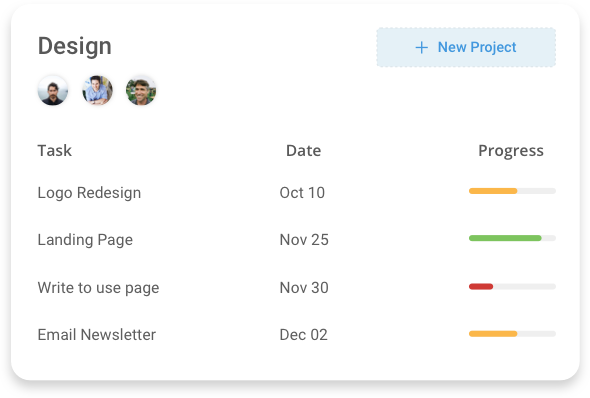 Other than keeping a track of how a project is working along with the set schedule, a manager needs to track a project's progress regularly. But reaching such objective manually isn't easy.
That's why integrating a good project management tool is essential to track a project's progress hassle-free. In a quick overview, you can see how much effort your team members are pulling in, how much work remains to be completed, and how much time has been spent to complete each task.
★ Seamless Real-Time Collaboration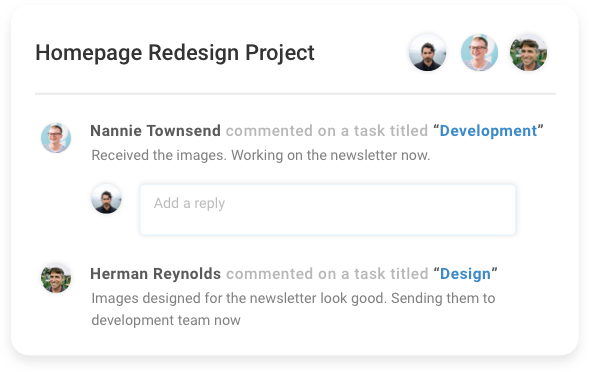 One feature that makes the integration of a project management tool pivotal is real-time collaboration. No company can afford to have communication gaps. It results in:
Delay of project deliverables

Quality at stake
To avoid such outcomes, it is important that companies integrate a project management tool to help them improve communication with teams and other stakeholders. You can't afford to miss any updates from the client and how they need to be implemented. That's why real-time collaboration becomes an essential part of an ongoing project. And to be able to have seamless collaboration, integrating a project management software is necessary.
Read More: 12 Best Project Management Techniques to Use for 2022
★ File Sharing & Management
It's easy to lose track of files and essential documents in long email chains, but with an easy project management software, this can be avoided hassle-free. Whether it's a file from a client or one received from a remote employee after a project's completion, keeping track of all files is easy with a management tool.
As relevant files are attached to their tasks, you can simply track and find them through the software. Your clients can also access and revise them if they have user access.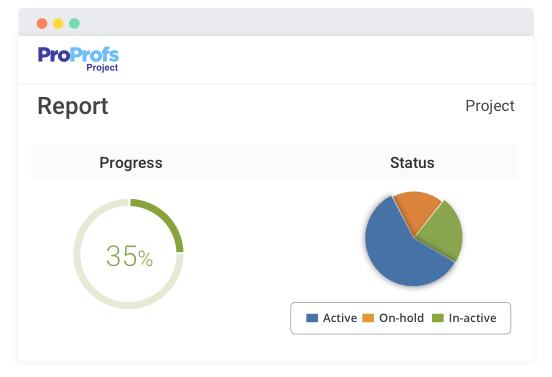 There was a time when project teams had to sit for hours and work upon their MS-Excel files and create reports that described a project's progress. But not anymore.
With project management software, all you need to do is add information like estimated budget and capital spent at each stage of a project. These are processed once you click on 'generate a report' option. In a few clicks, you'll easily generate one and can send them to the client via email. This also helps you save time on setting a face to face meeting with them.
★ Bill Clients Automatically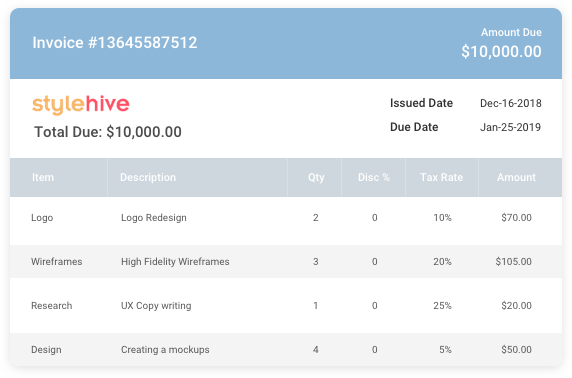 Another benefit of integrating a PM tool into your workplace is invoice generation. Like reports, create invoices and email them to your client in a few clicks. But make sure that you've added all the expense details in your project management tool.
The invoice also clarifies to your clients about the number of payments they've released and those that are still pending. In short, it resolves any payment issues for both the organization and clients.
So, integrating a project management software can become an added benefit for your organization. You can manage your projects from anywhere, anytime without facing the risk of losing any data. Tracking progress for each active project becomes simple. You also get to break down your projects into achievable milestones that help you meet the goals hassle-free.
These reasons are convincing enough to buy a project management software that helps your clients and other stakeholders meet their goals efficiently.
---
Read More: Why Use Project Management Software: Top Benefits You Must Know
---
How To Choose Among the Best Project Management Tools?
Choosing the right option from the best project management tools is difficult.
But, it isn't impossible. All you have to do is follow the below steps:
1. Check the Pricing Plans
The first thing to do after shortlisting a few project management software is to check the pricing plans offered. Select a few that are in your budget.
2. Compare the Features
Next, compare the features offered by the software options you have shortlisted. Know what features you need when choosing the right project management software.
3. Shortlist Three Tools
After all these considerations, take a look at all your options and finalize three project management software.
4. Make Your Choice
Now, all you have to do is choose the best one out of the three collaboration software.
---
Related Read: Buyers Guide to choose the Best Project Management Software
---
Streamline Workflow, Team Communication & Employee Productivity
With time, investment towards buying a project management software has become a pivotal aspect of organizations. Reason? There can be many. But first, it's important that they understand what a simple project management tool is and how can it help them achieve the goals of their project.
A Project management software is a means to track the budget received and spent, along with the overall progress made by team members on a project. They've become quite a useful tool for individuals and large-scale organizations. In fact, a study by Price Waterhouse Coopers suggests that an organization can boost employee productivity through PM tool integration.
Still, there are certain organizations that are yet to integrate the tool in the workspace. One of the reasons why they haven't integrated the tool into their work process is due to lack of clarity on why they need it in the first place. Once that gets cleared, there are no way organizations will give up on the use of a good project management software.
---
Let's take a look at some of the frequently asked questions that will further help you understand project management software.
Q1. What are the different types of project management software?
The main types of project management desktop, issue tracking, scheduling, portfolio management and so on.
Q2. Why should I use project management software?
You can use project management software to collaborate with stakeholders, manage project files, monitor team performance, and bill your clients automatically.
Q3. Who needs project management software?
Project management software is a tool that managers from any industry need to manage their projects. From creative to marketing to IT, every industry needs to deploy this tool.
Q4. What should I look for in project management software?
When looking for the right project management software, look for features like time tracking, calendar view, task comments, reporting, and invoicing.
Q5. Why is project management tools important?
Project management tools are important to streamline workflow and team communication. Robust PM tool also allows you to monitor team performance and bill clients automatically.
Looking For The Best Project Management Software?
If you have been searching for the right project management tool and failing to find one, check out ProProfs Project. Our software offers everything needed to implement agile methodologies, thereby promoting efficient project execution.
You can check out the pricing plans and sign up for our tool here.
Do you want a free Project Management Software?
We have the #1 Online Project Management Software for effective project management.