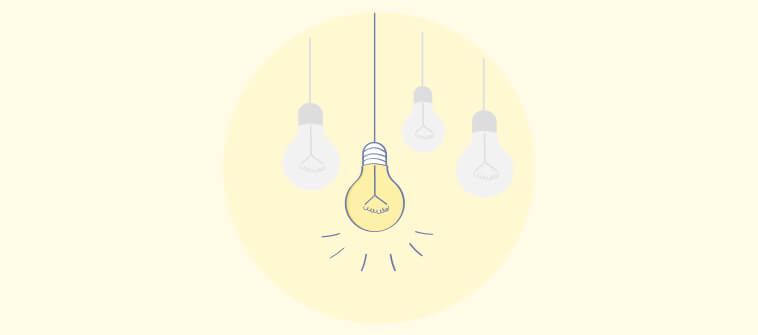 "Every problem has a solution. You just have to be creative enough to find it."

– Travis Kalanick
Problem-solving is a skill that undoubtedly comes into play to improve creativity, execute and deliver projects delightfully. Strong problem-solving skills to improve creativity is a crucial asset for any team. Whether you're a manager or fresher, easy problem-solving tactics will help you glide over tough decision-making faster and approach problems smartly.
For example, in project management, your team might find itself questioning things like "How would we handle tight deadlines while maintaining the quality consistently?" or "How do we ensure that we effectively track progress on multiple projects?".
These are common challenges that are bound to arise on the job. However, being prepared and having the ability to handle difficult or unexpected situations is what will guide you to the end.
Luckily, there are many ways to develop problem-solving skills to create innovative solutions. Here's how one can rewire the brain for problem solving and creativity. Let's start with the basics!
What Are Problem Solving Activities?
Simply put, problem-solving activities are activities that help in building the capability to solve problems and overcome challenges. While finding effective solutions to complex problems isn't easy, a step-by-step process of solving the problem at hand ensures that you implement the most effective solution.
One can resolve almost any problem by using the right techniques learned through various problem-solving exercises. All processes of problem-solving begin with identifying and defining the problem. Thereafter, one evaluates the possible course of action and selects the best approach for solving the problem.
For example, if you are starting an online store and have listed down all possible problems that can arise in the process, with the right problem-solving techniques you cannot only eliminate those issues but also can bring out the best possible solution to help you scale and grow.
Problem-solving activities are highly sought-after activities that help in imbibing key problem-solving skills.
Let's take a look at these skills.
Analytical skills

Adaptability, Quick thinking ability

Logical reasoning

Communication skills

Perseverance, Motivation skills

Collaboration

Team skills

Trust

Cooperation

Decision-making skills, Leadership skills

Visual perception skills

Initiative

Critical thinking skills, Negotiation skills
Read More: Excel in Project Execution With These 5 Surefire Tips
The Importance of Developing Problem Solving Skills in Today's Workplace
You may question: How will I benefit from developing problem-solving skills in my team members? Are these skills important for my team to attain business goals?
Well, have you ever found yourself saying, "Let's think outside the box for this project" to your team? We are certain that you have, and that is exactly why you need to understand what it takes to level up your team's ability to convert problems into actionable solutions for the team to succeed together. After all, company performance is closely tied to improving team members' problem-solving skills.
Good problem-solving skills encourage quick and creative thinking, leading to better decision-making and ultimately increased company growth. Teams and leaders who approach problems thoughtfully perform better and find realistic solutions.
Let's take a step back and understand 'What it takes?' to level up your team's ability to convert problems into actionable solutions.
The secret to a thriving business lies in solving problems effectively. This is where good teams outshine the mediocre ones, isn't it?
So how do the good teams do it?
Good teams approach problems in a fresh and creative manner at every step of the way. They have learned how to generate ideas and come up with out-of-the-box solutions.
Guess what they have mastered?
Yes, problem-solving skills!
Here are a few advantages that you should expect from your teams that have acquired problem-solving skills:
1. Better risk handling
Managing risk means acknowledging that undesired or uncertain events may occur at any stage of the process. Problem-solving skills help in being confident of your capability to turn risks into opportunities by going beyond the expected.
2. Better communication
Problem-solving skills equip you with solving issues in a way that minimizes accusations and brings about a resolution regarding the problem. This efficient approach helps foster intra-team communication eventually leading to better understanding.
3. Improved productivity output
Adopting problem-solving techniques at the workplace has a positive impact on total productivity. Problem-solving skills help in implementing solutions in an effective and timely manner without any hindrance.
4. A proactive mindset
A proactive mindset enables identifying and executing the solution to a specific problem. Defining, generating, evaluating, and selecting the best solution is possible only when one has mastered the problem-solving skill.
Remember that not all problems are the same. Moreover, it is unlikely that the same solution will work each time for a particular problem. Scope and type of problems will vary according to the size, type, and goals of an organization. Likewise, solutions will be different for each. Thus, problem-solving skills are absolutely invaluable at the workplace.
Read More: How to Build High Performing Teams (10 Ways)
20 Fun Problem Solving Activities to Improve Creativity
Problem-solving activities help in developing the skill of problem-solving by practicing exercises to equip a team or an individual with a convincing ability to handle and overcome problems and challenges. The below activities guide through the set of actions, approaches, and processes that one should undertake for devising strategies for solving a problem creatively.
1. Dumbest Idea First
Helps With: Creative problem solving
Why is creative problem solving important for problem-solving?
Creative problem solving allows you to relax your assumptions and approach a problem in an imaginative, unconventional way. The skill focuses on divergent thinking, thus redefining problem-solving.
What you'll need: Nothing!
Directions:
Yes, this is an important activity for problem-solving. Encourage everyone to voice the absolute random and dumb solution to the problem in front of them. Who knows, you might just get an idea that can be shaped into an effective solution.
Come to think of it, most successful start-up ideas once seemed like the dumbest!
2. 40-20-10-5
Helps With: Analytical skill
Why is an analytical skill important for problem-solving?
Analytical skill helps in assessing information and finding solutions using knowledge, facts, and data. This skill ensures that any solutions you implement are backed up logically and have been adequately thought out.
What you'll need: Nothing!
Directions:
To apply this rule, explain your problem in 40 words. Cut it down to 20, then to 10, and finally to 5 words. This 5-word problem statement is the root of your problem and maybe even the solution!
3. Brainstorm Ideas
Helps With: Lateral Thinking
Why is Lateral Thinking important for problem-solving?
Lateral Thinking involves generating ideas using an indirect and creative approach that is not immediately obvious. It deals in insight restructuring and consciously coming up with alternative solutions for the given problem.
What you'll need: Nothing!
Directions:
Brainstorming ideas is a powerful and one of the best problem-solving activities to get your team's creative juices flowing.
The purpose of this activity is to produce as many new and creative ideas as possible.
Once the list of ideas is ready, you can then go on to explore the feasibility of each idea to arrive at the most suitable one.
4. Gamification
Helps With: Perseverance, Motivation skill
Why is perseverance important for problem-solving?
Perseverance is being absolute in purpose to continue in the pursuit of an idea or a goal despite setbacks and roadblocks. The quality is a given if you wish to develop the skill of problem-solving.
Why is motivation skill important for problem-solving?
Motivational skills can be defined as actions or strategies that elicit a desired behavior or response. To solve a problem, deriving self-motivation to get to the core of the problem is foremost.
What you'll need: Nothing!
Directions:
We all have heard the phrase, "Work Hard, Play harder". Guess it's time to incorporate it into your work routine!
Gamification will turn 'work' into an entertaining and fun activity. You are required to set different types of rules and objectives for the team which they have to follow to earn desirable rewards that will let them win the game or should we say, solve the problem?
5. Shrinking Vessel
Helps With: Adaptability, Quick thinking ability
Why is adaptability important for problem-solving?
Organizations that can adapt quickly have an obvious advantage over their competitors as they have conditioned themselves to effortlessly adapt to changing circumstances while facing problems.
Why is quick thinking ability important for problem-solving?
If you are a quick thinker, that means that you act on problems easily, while being efficient and accurate in thought.
What you'll need: A Rope/String
Directions:
A Shrinking Vessel is a problem-solving activity with a simple concept. The idea is that you are in a situation of a sinking ship.
There is a predetermined space for the activity and the teams are divided equally. The entire team must work together to occupy a space, marked with a rope/string, that shrinks over time. It is the perfect game to bond with your teammates and craft a stellar creative strategy to be the last one standing.
Read More: 12 Best Project Management Techniques to Use for 2022
6. Egg Drop Idea
Helps With: Logical reasoning
Why is logical reasoning important for problem-solving?
Logical reasoning measures your ability to reason logically by observing and analyzing circumstances. Logical reasoning aids in arriving at a rational conclusion about how to proceed.
What you'll need: newspaper, plastic wrap, cotton, socks, and a handkerchief
Directions:
The egg drop project involves designing a package or a container with everyday items that will keep an egg intact when dropped from a height.
Sounds fascinating, right?
It sure is! You can use whatever items or construction material you find around you and deem fit to save an egg. Some items that you may find around easily are newspaper, plastic wrap, cotton, socks, and handkerchief.
Reach out for these and more to save your egg!
7. Legoman
Helps With: Communication
Why is communication important for problem-solving?
Being an effective communicator is essential to succeed and progress at the workplace. This is because one needs to successfully communicate ideas and recommendations for daily tasks and projects.
What you'll need: Lego pieces
Directions:
This is one of the most interesting team-building activities. This activity is all about observation and retention of design. For this activity, select an impartial individual to construct a random figurine using Legos in under 5 minutes.
Next, the competing teams have to replicate this structure in 10 minutes.
Sounds easy, right? Well, there's a catch!
Only one person is allowed to look at the figurine at a time. The person has to then communicate the parameters like size, shape, color, etc. to his/her team members. Now, that's some team-building activity!
8. Stranded
Helps With: Decision-making skill
Why is decision-making skill important for problem-solving?
Problem-solving and decision-making skills go hand in hand at work. Decision-making is an ongoing process in every organization whether big or small. Decision-making skills help in choosing between two or more alternatives to arrive at the best solution to implement.
What you'll need: A room that can be locked
Directions:
The setting is that your team will be locked in a room and will be given 30 minutes to choose 10 items that they will need for survival. Also, the items have to be chronologically listed.
9. Reverse the Pyramid
Helps With: Adaptability, Collaboration
Why is adaptability important for problem-solving?
Having adaptability skills means embracing problems with optimism. Adaptability reflects your willingness to respond to changing circumstances.
Why is collaboration important for problem-solving?
In the words of Peter Senge, "Collectively, we can be more insightful, more intelligent than we can possibly be individual".
Collaboration facilitates the free exchange of ideas, knowledge, perspectives, and experiences leading to enhanced innovation.
What you'll need: Nothing!
Directions:
This is one of the best problem-solving exercises for teams.
Make a team. Ask everyone to stand in the shape of a pyramid. Next, ask them to flip the base and the apex moving only 3 people.
Whichever team moves and forms the reverse pyramid fastest wins the activity.
10. Word on the Street
Helps With: Team skills
Why are team skills important for problem-solving?
Building strong team skills enables team members to come together for a common purpose. Employing team skills for problem-solving is a hallmark of high-performing teams.
What you'll need: Nothing!
Directions:
It's a fairly simple technique that involves interviewing all team members to gain their perspective on the solution that has been arrived at for a specific problem.
11. Human Knot
Helps With: Collaboration, Communication skills
Why are communication skills important for problem-solving?
When teams come together to solve a problem, no problem is big enough. Together, a team can overcome even the most difficult of obstacles. Active listening skills are an important element of communication skills.
What you'll need: Nothing!
Directions:
Get ready for an entertaining problem-solving group activity!
Make everyone stand in a circle. Next, ask each one to hold hands with two people who aren't directly standing next to them.
Now, ask them to untangle themselves and form a circle without letting go of anyone's hand. Believe us, it's going to be super fun watching them twist and turn to form the perfect circle.
12. Marshmallow Spaghetti Tower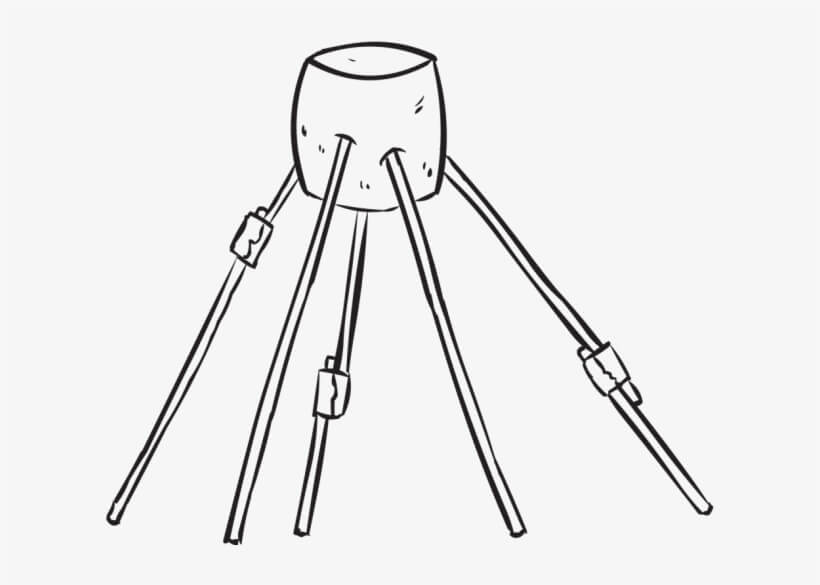 Helps With: Collaboration
What you'll need: Uncooked spaghetti, 1 marshmallow, tape, and a string/thin rope
Directions:
In this activity, you simply have to make the tallest tower within the set amount of time.
You're given a handful of supplies to work with. Your task is to build the tallest free-standing tower that supports a marshmallow at the top of the tower! You're given 18 minutes to complete the challenge.
13. Minefield
Helps With: Team skill, Trust
Why is trust important for problem-solving?
A well-analyzed solution will fail if the team lacks trust while implementing the solution. Building trust within the team is the first step towards problem-solving.
What you'll need: An empty room, blindfolds, common office items like table, chair, bag, bottle
Directions:
Place some objects like a table, chair, bag, bottle, etc. on the floor to act as obstacles in this activity.
Divide teams into pairs and blindfold one of them. The person who is not blindfolded has to verbally guide the person in blindfolds to the other end of the room, avoiding the 'mines'.
14. Bonding Belt
Helps With: Cooperation
Why is cooperation important for problem-solving?
Cooperation for problem-solving means being part of a cooperative team that identifies and listens to each other's perspectives on the proposed solution and works together as a team.
What you'll need: A firm rope
Directions:
Make teams of 5-6 people. Tie them together by a firm rope, tightly wrapped around their waists. Ask them to move as one unit from point A to point B in as short a time as possible. The teams have to ensure they stay 'bonded' as one unit.
15. Frostbite
Helps With: Decision-making skill, Leadership skill
Why is leadership skill important for problem-solving?
Leadership involves keeping the team aligned, energized, and focused on a common business goal. The ability to stimulate, challenge, and inspire others to devise creative solutions is what adds up to leadership skills.
What you'll need: An electric fan, a packet of construction materials like card stock, rubber bands, and sticky notes, etc, a blindfold
Directions:
The scenario for this creative problem-solving activity is that your team is on arctic exploration. You have to separate everyone into different teams of 4-5 members. Each team will choose a leader among themselves who will lead them on this activity. The teams have to construct a shelter to protect themselves from the storm that will hit in precisely 30 minutes. The catch is that the team leaders will not work as they can't move their hands due to frostbite. Further, all other team members are temporarily blind due to snow blindness. After the time is up, you can turn on the fan and see whose shelter can endure the high winds of the storm. Come on, let's see which team withstands the snowstorm!
16. Idea Mock-Up
Helps With: Analytical skill, Decision making skill
What you'll need: Nothing!
Directions:
In this activity, the solutions to your problems are supposed to be projected via mock-ups to ascertain the best solution for the given problem. This enables receiving the most accurate feedback on the proposed solutions.
17. Futures Wheel
Helps With: Visual perception skill
Why is visual perception skill important for problem-solving?
Visual perception skills are the ability to make sense of what the eyes see. It involves organizing and interpreting the information and giving it meaning.
What you'll need: Pen and paper
Directions:
If you're looking to explore the structural consequences of a proposed solution, then this activity is your best bet.
You start with writing the name of the topic in the center. Next, you form the first layer of the wheel with consequences to the solutions. In the next layer, you may go deep into the consequences of these consequences themselves. Jot these down in the order of importance. Analyze each aspect and complete this activity within a time period of about 30 minutes.
This visual technique will make it easier for you to outline the best method to go ahead with to attain the desired outcome.
18. Be a Character
Helps With: Initiative
Why is initiative important for problem-solving?
Taking initiative is the ability to independently assess problems and initiate action to attain solutions. It is a self-management skill and requires rational persistence to be able to solve a problem successfully.
What you'll need: Nothing!
Directions:
Fancied being an imaginary character from a movie or block? Or just fancied being a famous personality?
Well, now is the time to bring out your inner persona and approach the given problem with the outlook and the perspective of the character or person who you've always admired. Embody the character for 15 minutes and see how you approach the situation at hand.
19. End in Mind
Helps With: Logical reasoning
Why is logical reasoning important for problem-solving?
According to Dr. Stephen R. Covey, all things are created twice – first in the mind and then in the real world.
Logical reasoning helps you reason through ideas and decisions following a series of steps to conclude. This approach leads to efficient problem-solving.
What you'll need: Nothing!
Directions:
The end in mind activity allows you to question the 'What', 'Why', and 'How' of any problem. It brings purpose and clarity to the solution you seek. You basically backtrack your way into finding a solution.
20. Stop, Start, Continue
Helps With: Critical thinking skill, Negotiation skill
Why is critical thinking important for problem-solving?
Critical thinking refers to the ability to use knowledge, facts, and data to effectively share thoughts and make justifiable decisions. The skill includes analyzing information and formulating creative solutions to complex problems.
Why is negotiation skill important for problem-solving?
Having negotiation skills does not mean that you give in or instantly compromise every time someone disagrees with you. Having this skill means demonstrating open-mindedness to prospects and team members. Active listening is crucial to develop this skill.
What you'll need: Nothing!
Directions:
A Stop, Start, Continue Approach is a feedback framework made up of three things that a team should stop doing, three things that a team should start doing, and three things that a team should continue doing as they move forward to achieve their problem-solving objectives.
The purpose of the above-listed activities is to train your mind to think about how to solve a problem in new ways and for greater success. The purpose is also to have some fun through these activities while upgrading your skills.
Read More: How to Solve Project Management Problems in The Modern Workplace
The 10-Step Process of Problem Solving Ability
This simple 10-step process will guide you in solving problems to improve creativity.
Define the Problem

Analyze the Problem

Specify Underlying Causes

Brainstorm Ideas

List Possible Solutions

Create Solution Mock-Ups

Measure the Business Impact

Establish the Best Possible Solution

Implement the Solution

Evaluate Progress
Read More: 16 Best Project Management Softwares for Creative Teams
The Four P's to Problem Solving
The problem-solving process is cyclic in nature. This is because there are bound to arise new problems while managing a project that accordingly demands new solutions.
1. Prep
This is where you measure, understand, and diagnose the problem that you wish to solve. The activities 40-20-10-5 and Dumbest idea first help in initiating a problem-solving process.
2. Plan
This is where you organize everything and generate possibilities through activities like Brainstorming and Word of mouth.
3. Perform
This is where you visualize and execute your plan. Activities like Futures wheel and Stop, start, continue fall in this stage of problem-solving.
4. Perfect
This is where you analyze the solution and check for further improvement. Stranded and Shrinking Vessel are the activities that develop decision-making skills leading to problem-solving.
Face Challenges Head-on With Quick and Easy Problem Solving Activities
Doesn't it look like it's all under control now? Well, to be perfectly honest, it takes time and practice to be an effective problem solver.
The way we approach problems at the workplace can be improved by indulging in proven activities that help build problem-solving skills to improve creativity.
Once you have covered the basics of how to go about the problem-solving process and have a can-do mindset, we are sure that there is absolutely nothing that can deter you from confronting problems head-on.
The listed activities are the easiest mechanism to follow to master the skill of effective problem-solving at the workplace. This course of action will enable you to exert full control towards sure shot success in improving creativity with constructive problem-solving activities.
Do you want a free Project Management Software?
We have the #1 Online Project Management Software for effective project management.