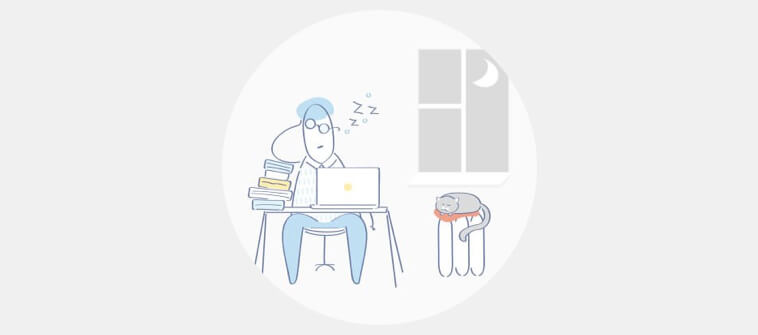 Remote work has always been a hot topic in corporate because as much employees are willing to enjoy that extra cushion of freedom, the employers are a bit reluctant to give the same. Sadly, the horrors of the COVID-19 outbreak put an end to this everlasting debate.
Now, remote work has become new normal, as companies have allowed their employees to work from home due to safety concerns. Although the remote work culture was expected to improve job satisfaction typically, but now there's a mixed response worldwide. There are both pros and cons of the new normal, let's take a quick look at the pros and a detailed look at the cons:
Pros of remote work:
No soul-crushing commute

No unnecessary expenses

No lunch rush

Reduced carbon footprint

Less work stress
Let's roll the dice on the list of cons, but with a twist of solutions to sort things out for you:
Top 11 Challenges of Remote Working You Can Possibly Encounter
1. Improper Collaboration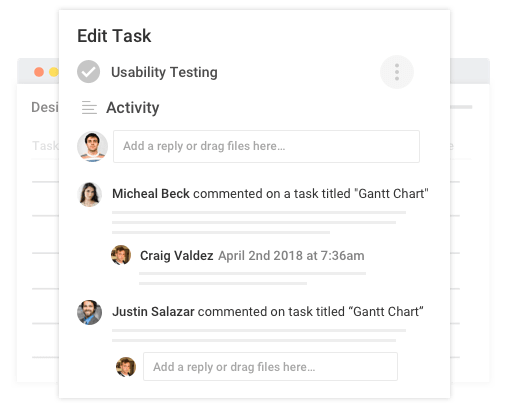 You must be good at your job, but you set new standards while working collaboratively. Besides building camaraderie, it saves you notable time, which can be used for other productive activities.
In some scenarios, you don't have any other choice than joining hands with other teams to get the job done. Let's say, you are a content developer, who wants his write-ups to connect with a maximum audience. And to make it work, you have to get in touch with both SEO and SMO teams.
One of the major challenges of remote working is reduced collaboration chances. The could be several reasons for this – different work schedules, unique priorities, urgent deliverables, etc.
---
Solution:
Use Google Docs and share an authorized link with the other person for real-time collaboration. For extended discussions, you can schedule a meeting over Google Meet and use the 'Share Screen' feature to work with the concerned teams or an individual effectively.
---
Check out the Best Project Collaboration tools for remote working
2. Overworking
When we think about remote work, our mind paints a picture where we work and complete assignments within the intended time. But there are other responsibilities or distractions at home that may take your time, and you end up working longer than planned. Sometimes you are also expected to work at odd hours for some urgent deliverables.
Well, if it's a time-sensitive task, there is no harm in working extra to get the job done. However, making overworking or unorganized working a regular practice is not right, as it can disturb the work-life balance.
---
Solution:
Create a work schedule and share it with your team. And always inform about your login and logout to announce your availability.
Often, these kind of work schedules are a great first step but after creating them, you should make sure that your team members really dare to stick to them. Motivate them to work less and make sure they trust you. Otherwise, it's just another document living in your cloud storage." – Lisa Dietrich, Co-Founder at RemoteCanteen
---
3. Poor Project Management
Managing projects has always been one of the major WFH challenges, as the face to face or instant communication is out of the dynamics.
Of course, every project seeks undivided attention and wants proper time investment. Doing so seems difficult when you already have too much on your plate, therefore, prioritize your work on the grounds of deadlines.
Related tasks need more precise handling because if one task misses the mark, others are likely to suffer too.
---
Solution:
Start using a project management tool to gain full control over your projects. Many well-developed PM software applications come with a free version. You can go for a free trial of the ProProfs Project. It offers all crucial features like Gantt charts, calendar view, time tracking, templates, etc. to make project management a breeze. It offers premium features in its paid models that can help to overcome the challenges of remote working for employers.
---
Read Also: Buyers Guide: How to Choose the Project Management Software
4. Cabin Fever
If you stay away from distractions and focus on your work, maximum barriers to working from home would vanish for sure.
But sometimes it's good to be distracted. Wondering Why? We don't dedicate our 100% office time to work, as there are times when we share candid moments with colleagues on several occasions.
These impromptu moments suppress stress levels, which refresh the mind and enhance productivity.
In short, having a dedicated workspace is good, but being confined for straight 7 to 9 hours will only get you cabin fever. So, yes, you must go easy on yourself.
---
Solution:
Take scheduled breaks and do what relaxes and refreshes you. You can also try a casual virtual meet with your colleagues for a break in the monotony. It will help you reduce stress and stay focussed while you are working.
---
5. Time Zone Differences
Time zone difference is the most challenging work from home situations, and you are likely to face it if you are part of a global company. No surprises, you will have to collaborate with people from different parts of the world.
Sometimes you may have to wake up early or work late nights to maintain the quality and consistency of work when people from other time zones are involved. And if it happens frequently, then it may lead to frustration.
Synchronization problems do occur, but you can work a way around them to avoid any issues.
---
Solution:
List down all your queries and schedule a meeting at a comfortable time for a meaningful dialogue. If frequent meetings involve people from a 12-hour time zone difference, you may rotate the meetings to avoid hammering just one person to work either early or late. After that, use task management software to complete your assignments at the right time.
6. Communication Challenges
Communication is a priority in any corporate set up, and it goes for a toss when an organization shifts to remote work culture. There are no conference room meetings that are required to maintain the equation between teams.
While working remotely, the communication challenges cause delays in deliverables and impact the overall workflow.
There is a likelihood that you face language barriers while having a word with colleagues across the globe. Misunderstanding can occur during communications, especially when you speak a second language like German, French, Spanish, etc.
Misunderstandings are not limited to only verbal communications, as non-verbal ones could trigger conflicts as well. How so? Your written messages could go over one's head due to the heavy usage of jargon or get misinterpreted because of unknown phrases.
---
Solution:
Be a good listener and understand the information that is being shared proactively. Add pointers in your emails to communicate clearly with a reduced scope of misunderstandings. Schedule virtual video meetings to discuss significant changes in the ongoing tasks and initiate new tasks. To share information within the organization, resort to using the internal knowledge base. With ProProfs Knowledge Base, you can overcome language barriers as it enables you to translate your document in 60+ languages instantly.
Read More: The Hybrid Work Model and Why It Will Remain Relevant
---
7. Internet Outage
Technology is the backbone of the remote work culture. Communication, collaboration, time management, etc. is possible in remote working via technology. Most popular applications that take remote work experience to the next level are 'Skype,' 'Google Docs,' 'ProProfs Project,' 'Evernote,' etc.
But what makes virtual work experience a nightmare is 'Internet Outrage.' A loss of connectivity kills a couple of hours and leaves you with work backlogs. Besides, when your timetable gets disturbed unexpectedly, it affects you psychologically and results in the increased unproductive hours and adds to the frustration.
You cannot use internet issues as an excuse against time sinks, work delays, or anything else. Yeah, you are getting the right impression that internet outrage is one of the challenges of working from home.
---
Solution:
Have a reliable MiFi device as your backup to deal with ethernet connection problems. You can even purchase a high-quality cable that helps your smartphone in a smooth USB tethering.
---
8. Family Distractions
Employees that try their hand at remote work for the first time generally consider it a boon, as they can spend quality time with their family. Later on, however, this luxury also causes distractions.
Balancing your professional and personal life can be a real challenge when you are working from home. Background Noise, kids, pets, TV, etc are unavoidable distractions at home.
You can't blame your family for distractions as they expect cooperation from you while they are at home. But you have to ensure that your professional life doesn't get compromised in the process.
---
Solution:
Explain to your spouse how interruptions can make your work harder. Create a timetable for kids to spend time in educational and fun activities without seeking your presence. Create a dedicated workspace, and you can also put up signboards at your door to convey when you are in a meeting so that you are not disturbed.
---
9. Time Mismanagement
Time management can make or break your productivity at home. You may start your day with the conviction of nailing that long list of tasks, but you might still be on the second or third task at the end of the day. Why? The answer is distractions, comfort at home, the thought that you have the entire day, etc.
What's more, your productivity drops significantly because you start taking more time to complete a certain activity, which used to be done in a shorter period. Needless to say, work backlogs start developing at a good pace, which further forces you to compromise with the quality factor to keep your credibility intact.
---
Solution:
Create a to-do list based on the task priority and execute it with a project management application that supports time tracking.
---
Read Also: 5 Top Time Management Strategies For Efficient Working
10. Team Meetings
One of the major challenges of working in a remote team is to bring team members together and have a meaningful dialogue. In the office, you can easily hold a meeting and share your inputs, but you get lesser opportunities for team communication while working remotely as everybody may not be available as per your preferred time.
Remember that team meeting is beneficial if there's an agenda; otherwise, it would only be sheer wastage of time. You will be surprised to know that 71% of senior managers have stated that meetings are unproductive and inefficient.
So, hold a meeting when you have something worthy to share or want an update on complicated activities.
---
Solution:
Share work updates via emails. Analyze which problem is common and takes place every so often to come up with a satisfactory resolution. After that, send an invite for a meeting for maximum participation and effective
---
communication.
11. Loss of Passive Knowledge Sharing
Last but foremost, remote work results in a complete loss of passive knowledge sharing. You cannot overlook this aspect because the more knowledge you gain, the better person you become.
Not getting how remote work affects passive knowledge sharing? As I've already stated, colleagues have fun talks whenever they meet near the watercooler, coffee machine, etc. During such talks, they often share valuable information unintentionally, which comes handy in some scenarios.
Let's understand by this example: Customer care executives generally discuss how smartly they handled a skeptical or angry caller and got positive feedback swiftly. As you can understand, the positive experience of one person could help others to write the same or even better customer success story.
Now, I hope you have a clear understanding of how remote work wipes out such serendipitous opportunities from the root.
---
Solution:
Now, you are familiar with the positive impact of informal communication, so don't hold yourself back while inviting office peers for non-work-related conversations over apps like Skype, Zoom, or Google Meet.
---
Are You Prepared To Do Better Remote Work?
These challenges are likely to strike, especially if you are new to remote work. So, instead of losing heart, you must perceive challenges as an opportunity to expand your comfort zone. In short, remote work is a double-edged sword, and you have to keep your guard up to thrive persistently in your career.
I hope you would prepare yourself in a better way as you are now familiar with the top remote working challenges. Though I have provided surefire solutions, you don't have to be dependent on them as you can find new ways to solve one problem if there's strong willpower.
Thanks!
---
FAQs
Q. What do you think is the biggest hurdle in working remotely?
The biggest hurdle in working remotely is to manage time. You are likely to work slowly because you think you have a full day to complete assignments. However, it affects work-life balance significantly and could result in backlogs.
Q. What are the disadvantages of remote working?
The major disadvantages of remote working are:
Improper collaboration

Overworking

Poor project management

Cabin fever

Time zone differences

Language issues

Inability to maximize productivity

Family distractions

Time mismanagement

Gratuitous team meetings

Loss of passive knowledge sharing
Q. Is working remotely a good idea?
Working remotely could be proved a blessing if you don't take it for granted. Remember that carelessness could lower down your productivity and result in a pile of overdue assignments. So, don't lose your focus while working from home.
Do you want a free Project Management Software?
We have the #1 Online Project Management Software for effective project management.