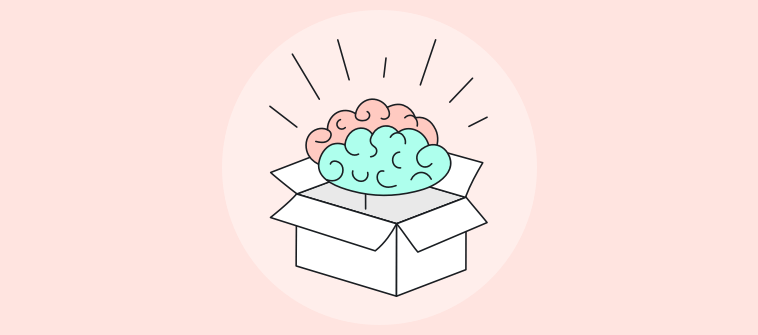 Have you even remotely peeped inside a creative workspace? While some corners buzz with chaos, others are calm with silent introspection. In a creative organization, no two workspaces are the same. In the same vein, no two creative workflows are the same.
Also, creative agencies tend to work in an unstructured manner to be true to the phrase 'Let your creativity run wild!' The stress is on deriving inspiration and stirring senses. However, hitting deadlines is the reality that everybody is running towards. The struggle of a creative war is to take the project to the finish line successfully.
So, how do you manage the workflow of creative projects without hacking creativity?
Luckily, there are ways in which you can rethink and implement a creative workflow to suit every project need.
Here, we will explore the types of creative workflows, the phases, the mistakes to avoid while managing your creative workflow, and much more.
Let's dive in.
What is a Creative Workflow?
A creative workflow is a process that directs team members to accomplish creative projects in a structured manner. Even though creative work projects demand a free-flowing workflow, a defined path helps bring greater consistency and productivity into the creative process.
A successful creative workflow outlines the steps and processes to follow to effortlessly drive a project from idea generation to final launch and achieve set targets within the specified time, without compromising on the project's quality.
What Are the Types of Workflows?
We have listed three commonly used types of workflows that enable smooth sailing creative projects, ensuring that tasks get completed on time and as per project goals.
1. Process Workflow
Process workflow is the most commonly used workflow. It defines the processes that must be performed in a sequence to complete the required task or action.
It leaves no room for ambiguity regarding the path of action that needs to be adopted as it clearly outlines the series of actions to be initiated. Here, the path of the workflow is predictable.
For instance, if you wish to get project approvals from the client, then the process workflow will indicate the steps such as sending deliverables for review, getting feedback from the client, implementing changes, and sending the deliverables back for final approval.
In this, the process workflow will also indicate the steps to follow in case the deliverable gets rejected. These steps may include revisiting project goals, planning the project prototype, developing it, and sending it for approval to the client.
2. Case Workflow
A case workflow, as the name suggests, depends on the unique case of a given project or task. The path that one should take is not defined right from the beginning. The path gets clearer as more information is gathered and initial steps are taken in the direction of accomplishing a task. Here, the path of the workflow is unpredictable.
Let's understand this through an example. Suppose you and your friend encounter roadblocks while completing a task of similar nature. However, the reason for roadblocks is different. You are facing issues while designing a website mock-up, while your friend is facing issues with reaching the final stage of project completion within the set timeline. Since the cases of both your issues vary, it will require a unique set of workflow changes to enable a smooth-flowing project for both.
3. Project Workflow
A project workflow works well for complex projects. It defines each deliverable, assigns tasks to resources, and sets deadlines for each task and subtask.
Since it does not follow a defined process, it may not be suitable to implement a similar workflow for all projects. However, it may work wonders for projects of similar nature, providing a ready workflow template for the team to follow. This workflow is also excellent to gain an overview of how your projects are progressing from one stage to the next.
Why Do You Need Creative Workflow?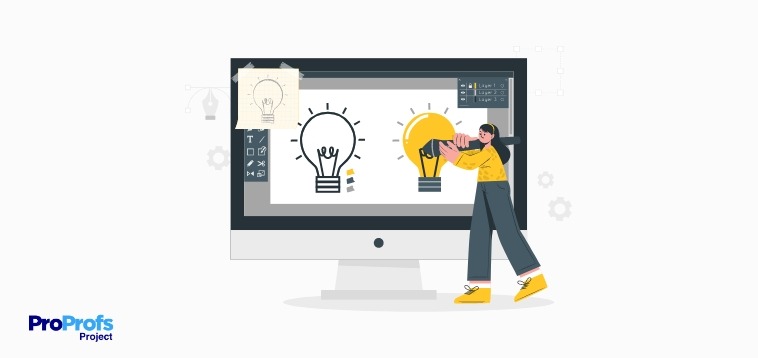 Let's look at a typical creative workflow. Goals are set. Project deliverables are defined. The project is given a timeline. Three weeks into project execution, everything is seemingly going as planned, except for the creative process itself!
Creativity cannot be tamed. Nor can it be merely activated. It thrives on getting inspired and fosters where it is left on the loose.
However, can we allow creativity to dazzle at its own sweet pace, blatantly ignoring client specifications with regard to the project timeline? No, right?
This is precisely why you need a creative workflow. You need to discover the middle path and adopt a workflow that caters to both the client and the people executing the project.
A well-planned creative workflow is the secret to a successful creative project. Such a workflow follows the vision of the stakeholders along with providing ample space for team members to spark creativity and accomplish projects successfully.
Read More: 15 Essential Project Management Tips for a Successful Project
The Phases of Creative Workflow Management
A creative process flows through many phases to deliver the desired outcome. Let's dig deeper into each of these phases.
Phase 1: Definition
Often, defining the end result of a creative process is the biggest puddle that you have to cross. Since your team is engaged in a creative process, involving unique creative sensibilities, reaching a sure-shot outcome involves a series of trials and errors.
The creative brief is the main pillar of a creative team. The brief should be crystal clear and should be communicated to the stakeholders and team members in the best possible way, such that no confusion remains.
Below are a few steps that you must follow for effective ideation of a creative project workflow:
Set up an initial meeting with the client, stakeholders, and team members.
Define goals that need to be accomplished along with key project metrics. Also, specify project milestones.
Make sure that you have a timeline attached to each deliverable.
Next, define each team member's roles and responsibilities.
Last but not the least, identify potential risks. Develop a risk management plan to be well-prepared for any unfavorable situation.
Pro Tip:
Create a mood board for your project. A mood board works perfectly to convey how the end product would look like. It helps direct the efforts of team members, project managers, and stakeholders in a similar path.
Phase 2: Creation
This phase is where you will spend most part of your project's life cycle in.
Since creativity often runs wild, it may involve multiple attempts at arriving at the desired outcome. Also, being a creative process, the defined deliverables may have to go through an internal process to analyze whether they are being developed as per the brief. Post this, the deliverables may also have to be sent to the concerned stakeholders to ensure that team efforts are being steered in the right direction.
Below are a few steps that you must follow for seamless project creation.
Prioritize final deliverables
Analyze competitor product
Develop project prototype
Involve client and stakeholders actively
Gain feedback on the prototype
Start creating deliverables as per feedback
Read More: Web Design Project Management in 2022: The Ultimate Guide
Phase 3: Review and Approval
In a creative process, minor feedback and changes are common. Ensure that you and your team has established clear lines of review and approval to ensure maximum efficiency in this phase of the project's life cycle.
Once you've completed the deliverables, it's time to gain perspective on how near they are from expected quality.
Below are a few steps that you must follow for hassle-free review and approval.
Send deliverables for internal review
Gather feedback and implement changes
Send deliverables for external review
Gather feedback
Make sure that the feedback and changes fall within the scope of the project contract. If not, the contract must be revised as per requirement.
Implement changes as per external feedback.
Send deliverables for final approval.
Phase 4: Launch
Alright, The final phase of a creative workflow is here – the launch.
Below are a few steps that you must follow for an effortless product launch.
Handover final product to the client
Generate client invoices
Maintain good follow-up with clients
Handing over the final product to the client may involve transferring account ownership, sending digital files in a particular format, publishing, or releasing the project deliverables as specified in the contract.
Read More: The Ultimate Guide to Creative Project Management
Steps to Optimize Your Creative Workflow Process
Creating an ideal creative workflow involves steps that help optimize the workflow in the best way possible. Let's have a look at the steps.
1. Define Project Scope
The project scope provides stakeholders with the boundaries of a specific project. It includes the objectives, the strategy, and the processes that a project workflow will adhere to. For this, you first have to identify the unique needs of a project and then build a workflow that complements and delivers the desired project outcomes.
This helps manage and prevent scope creep from entering your project management plan, ensuring smooth execution.
2. Specify Roles and Responsibilities
Before you start creating a project workflow, clarify each team member's unique roles and responsibilities.
This removes any ambiguity regarding what everyone is supposed to do while working on the project. Also, this ensures that roles do not overlap and there is no confusion and chaos. With clearly defined team roles and responsibilities, each team member is up-to-date with their responsibilities and accountability in the workflow of the creative project.
3. Map out the Creative Workflow
Planning and developing a creative workflow involves thorough insight into how your project will move forward from one phase to the next. Plan each phase in detail, define team responsibilities, and set a review and approval process. Diagram your workflow keeping in mind the type of project. Give flexibility to individuals and processes while clearly defining the timeline of the project. A workflow that is mapped out properly helps to visualize the entire creative project in advance, bringing all potential bottlenecks to the surface.
4. Adopt a Creative Workflow Management Tool
Creative project management tool help define the tasks and activities along with their resources and timelines. Such tools help streamline creative processes and lead well-structured projects to the finish line without compromising on the quality of the deliverables.
Adopting a robust creative workflow management software such as ProProfs Project provides you with a platform that lets you plan, create, and manage multiple creative projects from a single place.
It is a feature-rich tool for creative projects ensuring successful project delivery without a hitch. The tool's powerful capabilities allow you to:
Onboarding a tool for creative projects ensures that your projects get off to a flying start, leading to successful project completion.
Read More: How Project Collaboration Software Minimize Problems in Creative Collaboration
5. Hold Regular Meetings With Your Team
Make great communication a priority in your organization. Hold regular meetings with team members, both individually and as a team. This helps foster a sense of belonging that helps them put their best foot forward and take ownership of their work.
Below are a few pointers that you must not miss to hold effective team meetings:
Ask for team inputs
Recognize individual achievements
Encourage team interaction
Resolve conflicts, if any
6. Measure Essential Metrics
Once you send off your project to the client after the final approval, it is essential to measure a few metrics. These metrics may be the time taken to complete the project, the number of change requests from the client, or the deviations that you encountered while executing the project. It is important to reflect on these metrics so that these mistakes can be avoided in future projects. Also, gaining an insight into these drawbacks helps develop better workflows for higher team productivity and improved performance.
5 Common Mistakes to Avoid When Managing Your Creative Workflow
Here are a few of the most common mistakes that you must address right away for a winning workflow.
A. Lack of a Clear Brief
If you do not have a clear picture of what the deliverables are and what they look like, your efforts are likely to go in vain. Without transparent project deliverables, you're headed to a directionless path that guarantees no outcomes.
To avoid this, ensure that you have a clear-cut client brief that conveys the specific requirements of your creative project. It should outline the goals of the project and tell you exactly what is expected.
B. Not Providing Constructive Criticism
Not giving constructive criticism can be a productivity killer. Merely waiting for an individual to learn the tricks of the trade will only end up wasting time, money, and effort. Further, giving vague feedback will only add to the already existing misunderstanding and false notions regarding expected project results.
C. Not Involving Stakeholders
Stakeholder participation is essential to a smooth-flowing project. It helps keep things running on the right track throughout the life cycle of the project.
To enable effective stakeholder involvement, first identify the right stakeholders. Second, involve them in the right manner, such that they are adequately engaged to provide their expertise but not too involved to mess with the workflow of your creative projects. The trick is to understand their specific needs and requirements and enrich your creative process by proceeding in the right direction.
Read More: Critical Success Factors in Project Management
D. Not Optimizing Your Review and Approval Process
Review and approval are non-negotiable. They are a crucial part of delivering any project, ensuring that the deliverables are successfully executed.
For hassle-free project delivery, seek routine review and approvals from concerned stakeholders. Routine review and approvals help you and your team stay on the right track, avoiding unwanted deviations along the way. This makes sure that you accomplish project deliverables that are in sync with expected project outcomes.
E. Not Holding Regular Project Touchpoints
Not holding regular touchpoints may lead to devastating effects. It may lead to wasted team efforts and irreversible project failure.
On the other hand, holding effective touchpoints ensure that your project is on the right track to project completion. Regular check-ins with your team and stakeholders not only ensure the right path of project execution but also lead to better employee engagement and productivity. Besides, these meetings help build better employee relationships, enabling a positive work culture.
Read More: 5 Project Management Face-Palms You Need to Avoid
Lead Successful Projects With Winning Creative Workflows
Building a creative workflow involves brainstorming tons of ideas to turn up with a stellar workflow that suits the unique creative needs of each team member involved in executing a project. Such a workflow is a godsend for project managers and creative team members alike.
Sticking to the perfectly structured creative workflow ensures that tasks and processes flow in a predetermined manner. This avoids delays and helps you deliver your creative projects on time. Moreover, it allows creative individuals to be at their creative best and work in collaboration towards a common objective.
FAQs:
1. What are the three 3 crucial keys to creative project management?
The 3 crucial keys to creative project management:
Empathy in the workplace
Excellent communication skills
Feature-rich creative project management tool
2. How do you organize a creative team?
Here are a few steps to incorporate for organizing a successful creative team:
Define project goals and objectives clearly
Assign responsibilities according to individual capabilities
Make communication a priority
Adopt a solid project management tool
Offer workflow transparency and flexibility
3. What is the role of a creative manager?
The main roles and responsibilities of a creative manager include:
Manage projects and resources across the organization
Encourage and foster empathy
Monitor project progress
Identify gaps in project execution and take corrective actions
Ensure project quality as expected
Do you want a free Project Management Software?
We have the #1 Online Project Management Software for effective project management.