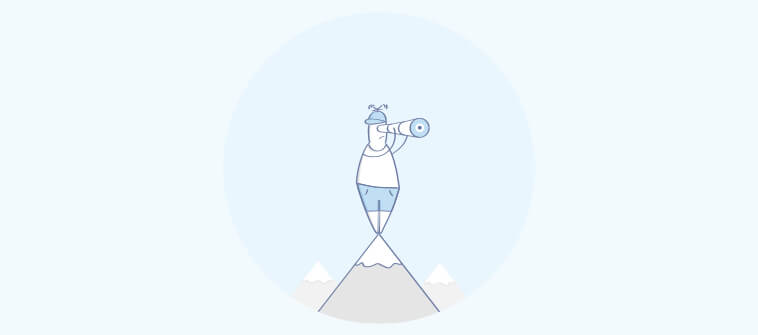 Projects can get very hectic. There's a lot to look out for in an ocean full of tasks and deliverables. So, losing focus and forgetting about project critical success factors is something that's common for project managers.
Lately, this has been the reason behind poor project management. With more than 67% of the projects running out of time or budget, it sums up that most of the project managers and companies are not identifying the critical success factors.
After getting stressed by the never-ending deadlines, project managers fail to adequately implement a successful strategy. This results in getting the irrelevant tasks done first and losing focus on the tasks that are the real deal! Well, this initiates the downfall, ultimately leading to project failure.
But, you won't always run out of time and budget if you have top project management skills and your team understands what exactly they are creating throughout the project. That is why laying down the critical success factors in project management is important to let everyone understand the tasks that need to be done on priority with attention to detail.
A pretty basic example: If your deliverable is a Chocolate cake, then your critical success factors would be ingredients and baker. The key success factors would be controlling the temperature and identifying the baking time.
Going a bit pro: If your deliverable is software, then your critical success factors would be experienced developers and key users' involvement. The key success factors would be adequate planning, requirement management, and clear communication.
To get a clearer understanding and overview of project management success factors, dive in below to go through the blog in which we will be covering the following points:
What is project success?

Why are critical success factors important?

Critical success factors in project management

Steps to identify critical success factors
Let's get started!
What is Project Success?
While planning a project, your immediate concern is generally understanding the goals. The objective that you work upon is delivering the results to project stakeholders. Isn't it simple to achieve this by producing the product on time within the budget by ensuring top-most quality?
Well, the final result is not anymore a single measure of a project's success.
As a Project Manager, juggling all the balls is important, but keeping your eye on the right ball is the key to delivering truly successful projects.- Robert Goatham.
From the layers in the image, it is clear that project success is a combination of "product success" and "project management success." The target of the project should be achieved within the given time frame by utilizing the discussed budget and should meet quality standards. Once you deliver the project, it should meet market needs to achieve the desired results.
The whole process of approaching the project and defining the goals, identifying the project success and failure factors, and then proceeding with your best plan through online project management software is what contributes to the project's success.
Project managers should pay close attention to one key point here: Critical Success Factors (CSFs), as these are important.
Why Are Critical Success Factors Important?
"Ohh, I should have assigned that task first", "I could have utilized these resources more efficiently", "Why didn't I realize this earlier?", and so on…
These could've and should've answers how important it is to define key success factors. It allows your team to work on what's important, avoids the project management to go off track, and leaves you with an effective strategy to manage the budget/available resources.
Good project management is more than just completing the tasks or managing the time and budget. To put in the best efforts with the goal to deliver the best quality in an effective manner is why critical success factors are important!
For example, if you were launching a new marketing campaign for your client to increase traffic, you would need to research the competitors and create the necessary work plan, which is project success criteria.
In short, critical success factors are important as they are helpful for project managers in different ways:
Save time and money by working efficiently.

Utilizing the available resources in the best possible way.

Identify and prioritize tasks.

Identify, monitor, and control risks.

Facilitate communication between team members.
As we have learned how important and crucial are critical success factors in managing any project, let us now check out the various critical success factors in project management.
Key Success Factors in Project Management
As of now, it is clear that in project management, critical success factors are the aspects of any project and are considered essential to its failure or success. Project managers play an important role in setting up the success factors for a well-structured and strategic plan.
Let us understand in detail the different key success factors in project management.
1. Identify Project Requirements
The first thing that any project manager needs to do in order to make a project successful is to build a strong foundation. For this, you need to identify the project requirements. Get in touch with the stakeholders to understand the requirements and expectations about the project. Building a solid plan based on the requirements and resources is the next step.
You can rely on different employees and members in different projects. As per the requirements, create a team that is capable of efficiently implementing the plan. Here, you will need to define the roles and responsibilities to allocate the tasks, keeping in mind their strengths, expertise, and weaknesses.
Certain project requirements can be new to the team members. In such a scenario, the best way to proceed is by hosting some training sessions. With the help of Training Maker software, you can easily put together the right videos and training content for them to learn.
Explore: How to create online training courses?
2. Project Management Plan
You certainly don't want to get caught up in a storm when the project progresses. For that, you need a proper project management plan that will document all the necessary stuff related to the project.
Once agreed upon the resources and management, document how the changes will be handled like scope, budget, dates, etc. Have a proper plan in place to deal with various issues like a team member quitting in the middle of a project or you running out of resources. Include a proper strategy to manage the tight deadlines and communicate with your team to review the plan as the team members are going to be the key contributors in delivering a successful project.
3. Define Critical Milestones
The identification of defining moments throughout the project is important and is called critical milestones. Confused?
Let's say that you are working on a website development project. So, there will be main phases such as:
Initiation

: The requirements gathering phase and understanding the expectations.

Planning

: Gathering the project team and discussing the various possibilities of proceeding further, choosing the best website design and integrations with detailed planning for different pages.

Execution

: Working on the decided plan and prioritizing the tasks accordingly to meet the deadlines.

Closure

: Closing the project on a positive note where all stakeholders are satisfied with the website your team developed.
You can perform a check or evaluation test at each stage of the project. From the development part till the very end, make sure that the website is exceeding expectations at each milestone. This way, you can easily identify and manage the project risks to shift from failure to success.
4. Practice Open Communication
To effectively manage a project, consistent communication needs to be established between the stakeholders, clients, and team members. This narrows down the chances of frequent change requests to ZERO. There will be no "surprise attacks" in the middle of the project.
An important thing here for a project manager is to ensure that communication lines between team members and manager are open and flexible so that anyone can discuss different stuff related to the project without any second thoughts.
To promote an environment of constant and open communication, you need to manage your team's culture and tools.
A team's culture is defined by the members' values and beliefs relating to their work and each other. Are they comfortable bringing up issues they need help with? Or are they afraid of being judged or disrespected? Create an environment that values feedback and transparency to encourage collaboration and communication.
To support this, use communication tools that allow for easy information exchange in organized channels. This way, your team can discuss openly without having to worry about losing information along the way.
Insufficient communication generally leads to the failure of projects. The project status reports are great to ensure that everyone is on the same page. Every member of the project will be updated with new developments and can provide their inputs accordingly.
5. Use Project Management Software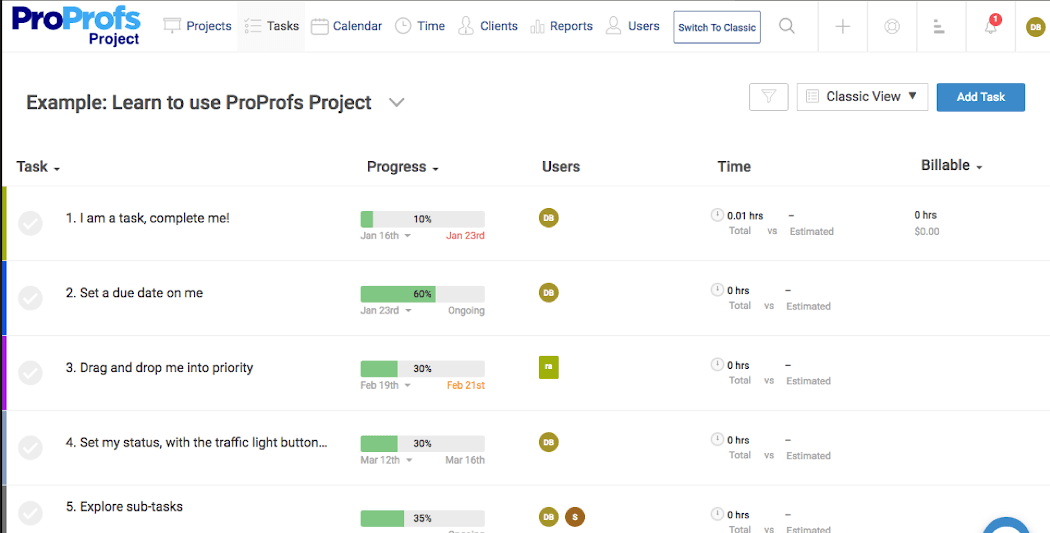 Technology has offered a lot of gifts to project managers, and the best one is online project management software. What exactly is a project management software?
This software is a very big house that stores all the information relevant to the project. Managers and team members can plan and schedule tasks in a shared calendar. Users can visualize the milestones, and it is easy for anyone to track who is working on what.
Both the in-house and remote teams can be on the same page with an interactive dashboard, and collaboration gets easier than ever. It is perfect for a project manager to assign tasks, set priorities, and mention the deadlines. With real-time updates and notifications, communication also improves.
All in all, a centralized platform for everything and everyone in the team. From sharing files and documents to giving feedback and much more, using project management software is one of the key factors for the successful completion of the project.
6. Test Deliverables
A critical success factor that project managers often overlook or ignore is testing deliverables. It is important to test deliverables at every critical milestone to learn what improvements need to be made.
Testing at the very end of a project can often lead to shocking results with not much time or resources at hand to improvise the product. When testing is done at each stage, corrective measures can be taken immediately to bring back the project on track.
As a project manager, one should always try to exceed the expectations while testing deliverables. This leaves no room for errors, and chances of risks are automatically reduced. However, risk management is altogether a different task to which special attention should be given in the project management plans.
7. Project Evaluation & Closure
Each project is a learning experience, and a good project manager always reviews the project completely to analyze different aspects. By doing so, the reasons for successful project management can be identified, and this also offers insights into what went wrong and what can be improved in the future.
The project team should generate a well-documented project report and present it to the clients/customers for successfully closing the project. This is usually done to avoid any future consumption of resources on the same project.
At the end of the project, you can conduct an internal survey to ask for feedback and ratings from stakeholders. Easily create different surveys using Survey Maker and share them with different users connected to the project to take positive and negative notes in order to improve.
Explore: How to Create a Survey
Steps to Identify Critical Success Factors
Your critical success factors depend on your project and vary according to the requirements/expectations. However, in general, these can be identified by:
<h3id="defining-goals" >1 . Defining Project Goals
Firstly, use the SMART goal-setting process to define the goals. It means that the project goals should be:
Specific
Measurable
Achievable
Relevant
Time-bound
Wrong goal: "Change the website design and make it user-friendly."
SMART goal: "Make the user interface more friendly by changing the theme and widgets, and making navigation intuitive within a week."
Every stakeholder should be able to understand the goal and its importance. Any project can be successful if the people involved in it know WHY it needs to succeed, WHAT is the business value it will bring, and WHO is going to be benefited. It will drive people to work with more motivation and in the right direction.
2. Understanding the Project Scope
In order to successfully manage the project, you first need to understand the project scope. This helps in getting a better understanding of tasks and their priorities. With a proper structure in place, you will know exactly what path to follow for project success.
Next comes the task dependencies. This simply means the dependency of one task on another. Identify these dependencies and set the time frame for different tasks. Learn more about how to prioritize tasks and save your time by working effectively.
Make sure that you identify how much time the project will take to complete and how to deal with the changes that might affect the scope. Finally, create a project scope statement and present it to stakeholders.
Learn more: How to Identify Project Scope
3. Communicating at Every Stage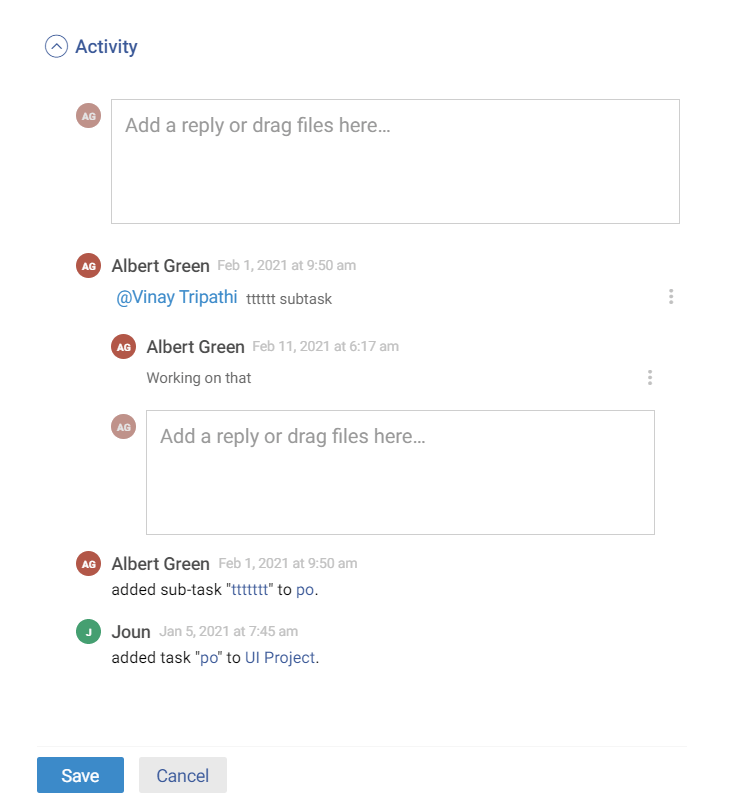 Projects are often long and dynamic. That is why you need to know all the stakeholders and what roles are assigned to them. To make this process smooth, you can connect everyone with the project via a single channel i.e., project management software.
With everyone on the same page, it gets easier to identify the success factors based on daily communication with the team and weekly/monthly interactions with the top management. With a centralized communication channel, you can also keep track of members and can keep them informed about stuff related to the project tasks.
4. Managing Potential Risks
Risk is an inherent part of all projects. While planning for any project, every manager should think about this one question: "What all can go wrong?"
It sounds negative, right? No, it is practical. Because there will be issues, and you need to have a risk mitigation plan to march towards success. The first step is to identify all the relevant risks during the project planning phase.
Whenever a risk occurs, interact with stakeholders to find an effective solution to eliminate or mitigate it. Go for the root causes and always consider the potential impact the risk can have on your project's success.
Read Also: A Quick Guide To Building a Risk Management Plan
Summing Up
"Expect the best, plan for the worst, and prepare to be surprised." – Denis Waitley.
Being a project manager is not easy at all, and one has to be artistic while implementing various strategies throughout the project. Now that you have understood the importance of critical success factors and how to identify them, you must stick to them in your upcoming projects.
As a golden rule, always keep all the stakeholders on the same page, monitor the project performance at crucial stages, and be ready for the risks. Rest, there's not much to worry about!
To help you efficiently do all this, we discussed how essential a project management software is. The tool helps you in gathering the different pieces of project information in a single place, where all stakeholders can communicate, and you can monitor the progress to meet customers' expectations.
ProProfs Project is perfect to plan work and always deliver on time. Get things done, delightfully!
FAQs
---
Q. What factors influence project success or failure?
The critical factors that influence project success or failure are in-depth project planning, critical milestones, risk management, and project evaluation. If rightly worked upon, these can drive the project to successful completion. If not, chances of failure rise.
Q. What can lead to project failure?
Major factors that can lead to project failure include lack of scope document, poor planning, lack of communication, unrealistic expectations, inexperienced team, poor project monitoring, and no risk management strategies. All of these factors eventually contribute to missing deadlines and exceeding the budget.
Q. What is the most critical success factor in managing teams?
"Trust and communication" is the key success criteria in managing teams. When everyone is on the same page, it leads to increased productivity. It is the responsibility of the project manager to focus on trust-building and getting team members to open up to each other.
Do you want a free Project Management Software?
We have the #1 Online Project Management Software for effective project management.