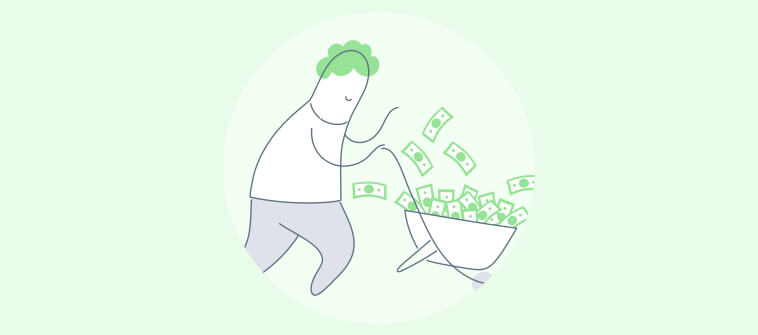 Wondering what went wrong with the last big project that came your way? Worried about how to deliver future projects on time and within budget?
According to Project Management Institute's 2017 "Pulse of the Profession" global survey, organisations are wasting $97million for every $1 billion invested due to poor project performance.
Yes, that's a pretty staggering number!
The project performance is tightly interwoven around the project budget. A project budget is one of the most important elements of any project, and rightfully so. A well-planned project budget accurately and effortlessly takes your project execution from good to great.
But why are so many projects never completed within the budget?
Trying to keep to your project budget can be a challenge especially when many factors can contribute to your projects going over budget. Understanding the need to accommodate funds for the unexpected and developing a contingency plan can lessen the likelihood of budget overruns.
If you wish to learn about all the nitty-gritties of creating a solid project budget, then this blog is you. After all, a successful budget is the engine that drives your project's successful delivery.
So, pull over and explore how you can nail project budgeting with the right approach, forecast, monitoring and evaluation.
What Is a Project Budget?
A project budget is the combined costs of all project activities, tasks, and milestones needed to be achieved for a project over a defined period of time.
One of the biggest challenges project managers face is to complete their projects on time and within budget to facilitate a smooth-flowing project. The budget estimates the costs of the project for every phase of the project.
Cost management in project management can be a difficult process but is one of the most critical components of successful project execution. The key to producing the most accurate estimate is the quality of information. The project budget includes labor costs, necessary equipment acquisition, operating costs, etc.
The project budget is not a static document. It should be regularly updated after adequate review of real-time changes.
Read More: Top 17 Workflow Management Softwares To Boost Efficiency
Why Do You Need a Project Budget?
Change is a good thing, right? Well, not always. And when you're managing a project that is cruising at a 100mph speed with the windows rolled down, then change is definitely the last thing you need.
Still not sure why you need a project budget for all project proposals?
Simply put, to stay ahead of the curve. If we don't have a well-structured process for identifying and reacting to changes, then your project will fail in its goals and objectives. Initially, project budgeting allows you to determine how much the project execution process is likely to cost. Thereafter, it lets the project manager regularly analyze whether or not the project is sticking to the set budget.
The project budgeting process is highly dependent on three components for accuracy and relevancy. These are:
Cost estimation
Task durations
Allocated resources
The main purpose of this project budgeting is to allocate the costs required to complete the project. The budget not only specifies what cost will be incurred but also when costs will be incurred.
So what is a characteristic of a successful budget?
A successful project is defined by the following 3 outcomes.
A clear cost performance baseline
Established project funding requirements
Real time project document updates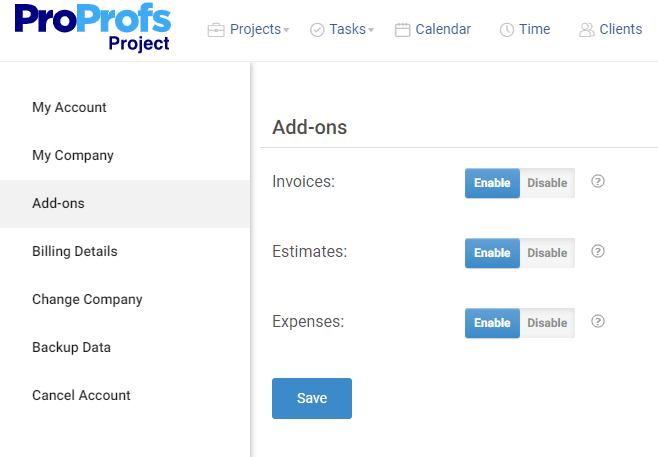 Let's take a step back and elaborate on why exactly you need a project budget.
1. To Estimate Project Costs
An estimate is an approximation. A project budget estimates the total cost of the project, from materials to labor, to complete a project within a defined scope. It regulates the total amount that determines a project's budget. Depending on the project type and project scope, the list of identified resources will vary.
2. To Establish Project Funding
A project budget estimate provides a ballpark figure of the costs that will be incurred to complete a project. This figure indicates to stakeholders the necessary budget for completing project execution and allows them to decide if the project is feasible or not. Thus, it becomes all the more important to reach the closest estimate of the total project cost to secure project funding.
3. To Control Project Costs
Do your projects often exceed their original cost projections? This is likely when you skip a comprehensive project budgeting. A well-planned budget provides the basis for controlling the project costs. It enables overseeing and managing project expenses and preparing for potential financial risks.
4. To Prioritize Projects
Organizations that invest in strategic prioritization deliver 40% more value. Project prioritization lets you align resources to projects that require immediate execution ensuring their success. Poor prioritization leads to project failure and, ultimately, missed revenue targets.
Things to Consider When Making a Project Budget
Here are 2 often-omitted estimates you must keep in mind when making a project budget.
1. Effort Estimation
Effort estimation is one of the most omitted factors while drafting project budgets in the early stages of the project development life cycle. This effort is measured in the hours worked by a person or the payment taken by them for the work done.
2. Risk Assessment
Without a risk assessment, the budgeting process is incomplete. To evaluate this, a few factors to be considered are time shortage, availability of resources, and technology used.
Approaches to Estimating a Project Budget
Before jumping into the process of capturing project costs let's first have a look at a few project management budgeting methods used to estimate project cost as follows:
1. Bottom-up Estimation
With the bottom-up estimating approach, you estimate the cost for each resource or deliverable. It requires the identification of each discrete activity required to complete the project. This approach is best to go ahead with when the fine details of a project are well defined.
This method is based on direct input from experts who will be implementing the complete project. For each activity, the resources along with the time duration required to complete the activity are estimated. These estimates are then added up to arrive at a detailed cost projection.
2. Top-down Estimation
Top-down estimating is implemented when a cost and/or time duration attribute is imposed on a project. It is practical for the initial stage of strategic decision-making and in situations where the information required to develop accurate duration and cost estimates is not available in the initial phase of the project.
This approach works well when there's a clear insight into the details of a project and tasks start with identifying the project goal or final deliverable and breaking it down into smaller planning chunks.
3. Analogous Estimation
This estimating technique is based on expert judgments and accurate information based on similar projects implemented in the past. This information is considered roughly a 20% leeway for the existing project.
This method provides a firm basis for accurate cost estimation if previous information is available. This cost approximation is done with minor variations or customization to allocate duration and costs according to the present project.
4. Parametric Estimation
Parametric estimating uses defined parameters by which a project can be measured to build a specific project deliverable. A reasonable amount of robust data is required to make this technique easily accessible. This approach uses arithmetic means based on historical data and project parameters that are similar to the current project to calculate its duration and costs. This technique is apt for when the environment is stable.
Each approach has unique features that make it fit for various situations. Identify the right project management budget as per your project's budgetary needs and budgetary expenses.
Read More: Critical Success Factors in Project Management
Creating a Project Budget
All set to create a project budget? We've discussed all the components to create the master budget for your next project proposal below. Here's the simple way to start creating the budget step-by-step.
Step 1: Leverage Historical Data and Precedents
Looking back at budget lessons learned from similar projects is a great way to get a headstart on building your project budget. A simple summation of successes and mistakes provides a clear path that leads to more accurate estimates. Look for KPIs to provide performance-related insights.
Step 2: Break Down the Project Into Tasks
The next step is to clearly define tasks and estimate the costs required for each deliverable of the task. These tasks may be collecting field data, accounting, designing, etc. according to specific project goals and objectives.
Step 3: Add Your Estimates Together
Resources will be needed at each stage of project execution. Detailed, thorough, and complete cost calculation is indeed the lifeblood of a successful project. So, now add the established estimates together of all tasks defined in the previous step.
Step 4: Baseline and Re-Baseline the Budget
A baseline records your original project estimates. This baseline is what you refer to when you talk about being "under budget". Re-Baseline by implication represents updating or modification of a project baseline due to real-time changes to the schedule, cost, or deliverable content.
Step 5: Confirm Accuracy
Confirming the accuracy of a project budget is no cakewalk as a budget involves many dynamic aspects. The accuracy of the cost budgeting depends on the accuracy of the estimates and subsequently project baseline. Seek the experts for their hands-on experience in budgeting and make sure it's right.
Step 6: Add Contingency and Taxes
Not everything you do will go as planned. Add contingency and taxes while budgeting unless you can see into the future of a project. Don't miss out on items like raise in the cost of materials, unavailability of resources, changes in design, or any other event that will impact the budget. A general rule of thumb is to keep 10% of the final budget as a contingency fund. Also, companies have to pay taxes, most importantly VAT, which should be factored into the budget to recover taxes.
Step 7: Review and Revisit
At the start of a budget, an estimate's range is likely to be wide, compared to the latter stages of the project when the detail is more clearly known. Therefore, real-time project changes must be tracked and documented. You can review and revisit the budget at least weekly to warn if your estimates need an update.
Follow the aforementioned 7 steps to help you put the finances together and build a sound foundation to project budgeting.
Read More: Project Resource Management 101: For Flawless Project Journeys
Project Budget Example
To better illustrate how a project budget is created, let's suppose that you are making a website. You are a project manager responsible for creating a budget proposal for this project. Here's how you go about it.
In a project budget template, the tasks are listed down one side. These listed tasks are a visual representation of all the stages a project goes through from start to finish. This is known as the project pipeline. Next, you will find a detailed estimate of all costs. For this, you'll need to figure out the costs for labor and materials. Every resource and every piece of equipment must be accounted for. The cost for fixed costs should be evaluated. The cost of fixed items is set and will not change throughout the project. Weigh in the miscellaneous costs, if any.
Your budget must have a planned versus actual column to track the budget difference during project execution. This will allow you to track the expenditure to make sure you're staying within budget.
Remember, the budget is the project plan, which acts as a baseline to measure your project's performance as you collect the actual costs once the project has been started. It helps project managers to understand the individual stages of different projects and the progress each task has made so far.
Nail Project Budgeting for a Successful Project Delivery
Drive your project to success with a timely and accurate budget. Project budgeting is key to any project's life cycle. Of course, you can't be 100% confident about the final project cost estimation. However, you have a definite chance of project success by arriving at the closest budget estimate through the above-described process.
Wait no more! Create a successful project budget the easiest way for that upcoming big project proposal and lead your business effectively.
FAQs
---
Q. What is the purpose of a risk budget?
A risk budget is a sum of money that is put aside only to deal with specific responses to threats or opportunities. It provides a quantitative framework for determining how much risk needs to be taken to achieve the return objectives and what is the expected reward for each unit of risk.
Q. How do you estimate the cost of a project?
Cost estimation typically includes costs associated with tasks, resources, billing rates, and schedule for a project. All these costs are tallied to create a comprehensive estimate for the entire project.
Q. What should a project budget include?
A project budget includes labor costs, material procurement costs, and operating costs for every phase of the project. It also includes resource quantities, costs, expenses, and cash flows.
Q. Which metric shows how closely project spending matches the budget?
Cost Performance Index (CPI) is a metric that helps measure the efficiency of expenses spent on a project. It also shows at what budget total work was completed. You can compute CPI using EV / AC = CPI, where EV is Earned Value and AC is Actual Value.
Do you want a free Project Management Software?
We have the #1 Online Project Management Software for effective project management.