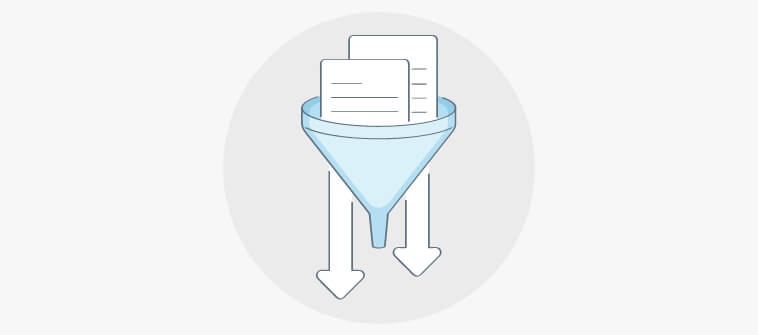 Project management is not a piece of cake. You have to constantly juggle multiple tasks such as hiring the right resources, allocating the budget, getting the work delivered before deadlines, and being prepared for a million other changes that can come in between.
The truth is that your projects will never reach the finish line unless you keep a firm track of them- right from conception through to completion.
Now, here is a million-dollar question: How do you go about it?
The key can be in dividing the lifecycle of your project into standard stages- also referred to as a project pipeline. Project managers can automate this process using project management tools or project portfolio management software and make informed strategic decisions quickly and conscientiously.
In this blog, we explore the definition of project pipeline management, its positive impact on your business, and the various stages that form a project pipeline.
What Is a Project Management Pipeline & Why Do You Need One?
Project pipeline management is a crucial aspect of project portfolio management as it involves selecting the right projects at the beginning. Project pipeline management encompasses steps to ensure that the relevant number of project proposals are generated, evaluated, and executed at different project development stages.
Now, Let's understand the Project Pipeline
The Project pipeline is a visual representation of all the stages a project goes through from start to finish. It acts as a simple project pipeline tracker using which business owners or managers can understand the individual stages and phases of different projects and the progress they have made so far.
The project pipeline is not much different from the tracker that you see on your food delivery app that shows multiple order stages (Restaurant has confirmed the order/ Food is being prepared/ Food out for delivery, etc.)
In a very similar fashion, a project pipeline tells you the exact stage of your projects at a single glance.
Read More: How to Build High Performing Teams (10 Ways)
Why should businesses focus on project pipeline management?
From ensuring the timely delivery of tasks to reducing the scope of rework to the bare minimum, there are several reasons that compel businesses to focus on project pipeline management. Let's take a look at some of the vital reasons below:
1. Monitor the progress of your projects
For successful project delivery, you need to diligently track your projects throughout their lifecycle. With project pipeline management, you easily understand the stages covered by a project and the stages that are yet to be completed.
2. Gain a holistic view
It is common for managers to get lost in the nitty-gritty of daily tasks. A project pipeline offers a bird's eye view of various projects such that the end-goal is always clear in mind.
3. Plan your budget and resources
Understanding what your team members are working on helps you understand where your project's budget is going. Depending on the current stage of your project, you can hire more resources and allocate budget wherever needed.
4. Focus on priorities
Project pipeline management allows you to know if you are actually working on your priorities. You can understand what's not going as per plan- Are some stages such as 'Project Review' taking more time than normal? Is your project facing 'scope creep'?
The 5 Stages of Project Pipeline Management
The journey of a raw idea to a finished project incorporates several important stages. While there can be many stages depending on the nature of a project, we have compiled 5 that can together act as your standard project pipeline.
1. Ideation
This is the brainstorming stage in which new ideas are generated. Ideation is important for capturing project proposals needed for creating high-quality projects.
Ask every single team member to share their unique inputs- you never know when a simple idea might turn out to be your best project.
To make the most of the ideation stage, here are some more tips:
Rather than using sticky notes to write down ideas, you can use project management software that allows your employees to easily collaborate and share ideas with each other.

Keep a note of important information pertaining to an idea such as its source, the date it was created, the feedback received, and more.

It is important to clear out ideas that don't fit well or cannot be delivered within a limited time frame or a realistic budget.
2. Proposed Projects
The ideas that are good enough, reach this stage and are presented to key stakeholders for their approval.
Once you have settled on an idea and your team is ready to work on it, you create a formal presentation to pitch to your clients or other stakeholders. Factors such as the scope of the project, the budget, and desired outcomes are discussed.
Why is this stage important?
You cannot possibly start with a project just because you feel good about it. For instance, if you wish to launch a new product line, you will need approval from investors, business partners, market experts, and in some cases important clients.
In case there are any changes requested by the stakeholders, you can work on gaps and share follow-up proposals at the earliest.
3. Planning
Once you have secured the much-needed approval, now it's time to give shape to your project with proper planning. Planning helps you break your project into multiple tasks, assign them to key team members, and create a plan for monitoring their progress closely.
Here are some crucial steps to take during the planning stage:
Create project tasks as well as sub-tasks

Create a team and allot them roles and responsibilities

Assign tasks and sub-tasks to team members

Assign due dates for every task

Arrange meetings for close monitoring
You need to be extra careful during this stage and ensure that no single member or team is assigned more tasks than they can achieve. To prevent a haywire situation, make sure that project dates don't overlap with the dates of other projects.
Once, the plan is ready, share it with all team members to build clarity. All team members must be well aware of their roles and responsibilities, and what the business expects from them.
Read More: A Step By Step Guide To Project Planning
4. Project in Progress
When projects reach the 'In progress' phase, the real work begins. This is the execution stage in which your team members put their hearts and souls into the project.
Here are certain tips to make this high-pressure stage a smooth ride:
Update the progress of tasks with their respective due dates

Hold regular team meetings to check if everyone is on the same page

Track key performance indicators (KPIs) and measure performance

Share progress reports with key stakeholders

Identify problem areas and resolve them
Out of all the stages that compose a project pipeline, this stage consumes the most time and effort. You have to constantly deal with clients, other managers, as well as different team members.
5. Completed Projects
Projects reach this final stage when they are completed and delivered to the client.
At this stage, you can celebrate a successful project completion. But while you celebrate, it's important to assess results, analyze performance, and find out areas where you could have performed better.
For instance, let's say your project was completed for $15,000. If you get a similar project in the future, you will know how you can prevent going over-budget and complete the same project with less money at hand. That's the beauty of experience!
Identify and reward your top performers who made the project completion a breeze.
While you identify your strengths, don't ignore the weaknesses. Provide feedback to members who need to pull up their socks and perform better. A great way to do this is by arranging regular training sessions for your employees to hone their skills and improve their craft.
Read More: How to Develop Your First Employee Training Program
Project Pipeline Example
Let's understand how a project pipeline works with the help of an example. Let's say, you are a software company that wants to create a new mobile application for buying furniture online.
Stage 1: Ideation
In the first stage, you invite ideas from all your team members. While designers share ideas related to the user-interface and color-scheme, the marketing team expresses the need to place multiple Call to Action (CTA) buttons.
Stage 2: Proposed
You gather all the beautiful ideas together and make a practical pitch to key stakeholders. They put forward their own ideas, request certain changes, and finally give the nod.
Stage 3: Planning
You decide who will design the app, who will be responsible for product photography, how the final checkout process will be managed, and how products will be shipped. You even assign due dates for all these tasks to ensure everything can be completed in time.
Stage 4: In Progress
Now, the real action begins. Your team members work hard to create an intuitive online app. They run multiple tests to check for bugs or crashes. In this stage, you can use a pipeline project management application and gain a holistic view of the progress made so far.
Stage 5: Completed
Your dream project- an app for buying furniture online, is now ready to go live. You can share it with business partners as well as your clients.
Read More: 11 Best Product Management Software in 2022
Nail Your Projects With Effective Project Pipeline Management
A project pipeline can help project managers track the movement of a project through various project stages visually. Being organized this way, your team can achieve more within a limited time frame or budget.
During the brainstorming sessions, encourage all your team members to offer their unique ideas across the board and keep a non-judgemental stance. Only proceed with the real project once you seek approval from key stakeholders such as clients, business partners, and investors.
You might want to leverage a dedicated project management tool that can help you track the progress of your projects through insightful graphics and visuals.
Frequently Asked Questions (FAQs)
Q. What is a pipeline in business?
In business, the term pipeline is used to describe the progress of any activity towards a long-term goal that involves a series of discrete stages.
Q. Why is pipeline management important?
Project pipeline management is important for the following reasons:
It offers a holistic view of all your projects

Project managers can effectively plan their budget and other resources

You can track the progress of your projects and analyze team performance
Do you want a free Project Management Software?
We have the #1 Online Project Management Software for effective project management.