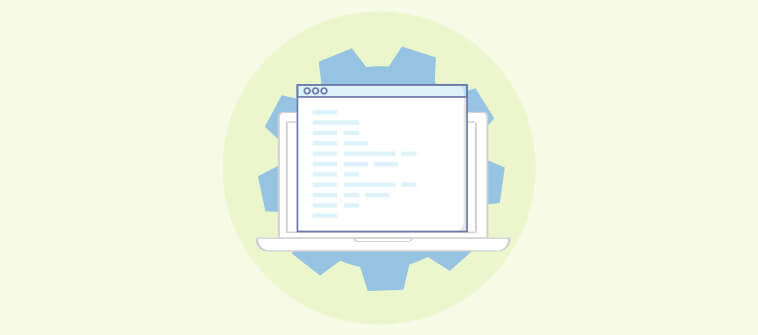 Do you want to emerge triumphant in the business world? Of course you do!
Well, you would need to manage your projects in a manner that you delight your clients and build a strong image for your brand.
Explore this blog to know what's project integration management and how it can revolutionize the way you manage projects.
A project is complete when it starts working for you, rather than you working for it.

— Scott Allen
Table of Contents [Hide]
What Is Project Integration Management?
Project integration management is all about coordinating all elements of a project in such a manner that leads to success without creating any fuss. It is significant for project scope management that comprises scope, budget, and time.
With the help of project integration management, you can take care of all activities involved in project management process groups.
The significance of project integration management cannot be neglected because 47% of projects fail to reach their goals owing to poor management of requirements, revealed by the reports surfaced on the internet.
Why Is Project Integration Management so Important?
As we have already said, there are so many things associated with every single project, which makes it difficult to handle. Therefore, managing such things gets crucial for project success. Every project manager is supposed to keep an eye out on the following factors:
Schedule
Cost
Scope
Quality
Resources
Risks
Changes
Keeping everything in check and making sure that one thing doesn't impact the other could be an uphill task. Simply put, you can keep project failure at bay as long as you cling to your cautious approach.
Let's take an example – you have changed the scope of your project without considering the impact on your schedule, costs, and available resources. Now, what would happen? Budget overrun, late project delivery, or wastage of resources. These consequences are enough to make a dent in your topline.
Without project integration management, in a nutshell, it would be tough for you to analyze how your project decisions make an impact on your business. With such uncertainty, you cannot expect strong client relationships or any sort of growth.
Now, you can understand why project integration management is vital for client-centric businesses.
What Are Project Integration Management Processes?
If you own a business and are willing to take it to the next level in terms of growth, take care of these 7 project integration processes to fulfill your wish. Let's understand these processes in an elaborated manner:
1. Develop Project Charter
In this process, you develop a formal and short document to authorize the existence of each project you got by time. This doc consists of all project objectives, how they are going to be achieved, and who the stakeholders are.
Using this project charter, your team members can render expected deliverables in a step-by-step manner. This will rule out the probability of getting pressurized and lead to strong employee relationships.
Plus, you can use it to legitimize your commitment concerning a project and convince the client in the event of chaos.
The project charter documents:
Expected timelines

Objectives and constraints

Information about stakeholders

Identified risks

Benefits of sticking to project schedule

A general budget overview
2. Develop Project Management Plan
Planning is one of those areas where you must excel for the sake of perfect execution of projects.
Don't take this lightly because if you don't know what move you should make after acquiring a new project successfully, you will never meet the expectations and lose clients' trust once for all.
So, develop a project plan in such a manner that acts as a roadmap for your team members.
These are the steps you need to take for developing an ideal project management plan:
Meet With Project Stakeholders
Meet with project stakeholders to learn about expectations and develop a project scope, budget, and timeline accordingly.
Once clients' expectations are known, create project goals and organize them in such a manner that aids you in delivering timely deliverables. Be cautious while defining project goals, as that's how you can set ideal deadlines for your team.
Create a Reliable Project Schedule
Create a reliable project schedule so that expected results can be delivered in the promised timeframe. For the same, solicit inputs from your project team as they know exactly how to complete tasks and how much time they will take.
You can also deploy project management software like ProProfs Project to stick to your estimated schedule. Handy features you get access to are:
Task dependencies

Milestones tracking

Gantt charts

Intuitive dashboard
Check out: 20 Best Online Project Collaboration Tools
To triumph, as a project manager, you should be prepared for any unanticipated scenario. It is because every project possesses some sort of risk. So, do risk assessment properly to learn how certain issues can hamper project progress down the line. Also, keep the contingency plan in place to leave no stones unturned.
Plan a Project Kickoff Meeting
Plan a project kickoff meeting to discuss your strategies and assign a specific job role to each team member. With the help of this, your project executives are likely to get a head start, which further can result in buttressed client relationships.
3. Direct and Manage Project Work
In this project integration management process, you direct and manage project work in such a manner that guides you towards the desired outcome. The odds of project success improve significantly with the exact direction and management of the project work. And the cherry on the cake is the quality of project deliverables also amplifies.
These aspects are taken into consideration in this process:
Approved Change Requests:

All approved change requests are documented in such a way that safeguards plan, scope, cost, and schedule.

Enterprise Environmental Factors:

Take care of internal or external factors so that the outcome doesn't get affected. These factors include market conditions, organizational culture, infrastructure, etc.

Organizational Process Assets:

Here, you track and assess organizational assets to keep the outcome intact. Such assets comprise policies, historical information, established procedures, formal & informal plans, etc.
4. Manage Project Knowledge
To achieve set objectives with ease, you must give time to project knowledge management. It is worth your attention because when you create a central repository of project knowledge you've gained over time, your team members get great help while working on assigned tasks.
The primarily two purposes of project knowledge management are:
Reusing Existing Knowledge:

Knowledge encapsulated in the past gets used to improve the current project progress, to delight clients with faster delivery of promised deliverables.

Curating New Knowledge:

You always learn something with each new project, no matter how much experience you have under your belt. Such knowledge gets curated to use it as a reference for future projects.
5. Monitor and Control Project Work
Your performance is the factor that decides how your project management journey is going to be like. In this monitoring and controlling process, you keep a tab on tracking and reviewing the overall progress to learn how close or far you are to achieve performance objectives.
Using this process, you gain clarity on the project state, which further enables you to make necessary strategies with regards to sticking to the schedule.
Aspects of this process are:
Provide Consistent Updates:

Give performance updates at regular intervals to your team so as to boost the success rate.

Control Baselines:

Controlling project baselines during the development process is extremely important, because you will face clients' wrath if any one of these factors — 'Schedule,' 'Cost,' and 'Scope' — gets compromised. So, document each small detail if the baseline gets affected during the project progress, as it will help to bring things back on track in the later stages.

Focus on Quality Control:

Quality and project success go hand-in-hand, so don't be lenient while performing the quality control process. For every project manager, doing a constant evaluation of project progress is vital to maintain desired efficiency levels.

Monitor and Control Risks:

No project is free from risks. Thus, risk management is deemed as one of the key practices for project managers. Risk monitoring and controlling should be done separately to make a significant distance from project failure.
6. Perform Integrated Change Control
Project management would've been easier had no change requests made during the development process. Clients generally make change requests during different project phases. Being a project manager, you have to listen and then make an appropriate decision.
To keep things smooth, you must perform integrated change control. It is a process of reviewing, approving, and managing change requests in such a manner that doesn't affect project progress much.
Documentation is very much part of this process, as it helps when you seek time extension or want to dismiss some particular change request. As a positive result, you maintain the project progress in an ideal manner without affecting the relationship with clients.
Note: Besides the list of changes, you jot down the number of risks that could arise after implementing new changes in project activities.
7. Close the Project
This is the last process in project integration management, which you must do with proper caution. This process includes all finalized project activities, phases, and contracts.
Basically, you keep all the information on how you have wrapped up the project in a particular document. You can use that document for reference in the future to complete other projects quickly and aptly or to avoid arguments that happen due to some sort of misunderstanding.
In short, this closing process comprises activities like storing project information, documenting strategies used against occurred risks, creating a list of involved resources, and so forth.
Final Few Words:
You have to stay on your toes throughout the entire project development process, as trivial factors or mistakes can make a big and negative impact on the success rate.
Here's a recap of what we discussed – Project integration management has five standard phases: Initiation, Planning, Execution, Monitor & Control, and Closing. It clearly signifies that ruling out the salience of project integration management won't be proved a wise move for project managers.
Besides this, project managers must hone the following skills to get closer to project success:
Planning

Organization

Communication

Leadership

Relationship management

Scheduling

Budgeting

Change management

Risk management
Besides, reliable project management software is crucial for a quick turnaround. It can really weed out all the clutter one can possibly face during project management.
Reach us out in the comment section if you have any doubts. And stay tuned to keep learning about the unexplained things in project management.
Ciao!
---
FAQ
Q. What are the important processes for project integration management?
The important processes for project integration management are:
Develop the project charter

Develop the project management plan

Direct and manage project work

Manage project knowledge

Monitor and control project work

Perform integrated change control

Close the project
Q. What roles does project integration management have in a project?
The major role that project integration management plays is, 'Keeping scope management in check.' Through project integration management, you keep a tab on all elements of the project, including tasks, resources, and stakeholders.
Q. What are the project integration management best practices?
Best practices of project integration management include:
Proper planning

Relationship management

Error-free scheduling

Change management

Risk management
Q. What is the purpose of integrated project management?
The main purpose of integrated project management is to manage all aspects in such a manner that drives towards success. Through project integration management, both crucial tasks — 'Uplifting success rate' and 'Building strong client relationships' — can be done easily.
Do you want a free Project Management Software?
We have the #1 Online Quiz Maker Software for effective project management