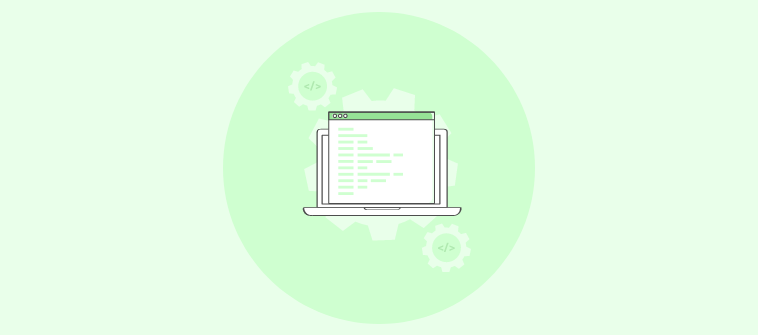 Success is not merely a flash in the pan. It needs consistent, improved efforts to keep things moving and on track.
However, while sometimes poor resource planning may cost you delayed project deliveries, other times there may be turf wars for high-level task responsibilities. Also, sometimes, creating clear channels of communication or feedback can be a daunting task.
This is precisely why you need a solution that facilitates optimal resource distribution, streamlined workflow coordination, and efficient risk management.
This blog will delve into project integration management, why you must include it as a reliable practice, and how you can implement it in your organization like a pro!
What Is Project Integration Management?
Project integration management refers to coordinating the various elements of your project. These elements may include project schedule, cost, scope, quality, resources, and risks.
Did you know that 47% of projects fail to reach their goals owing to poor management? That's an alarming number! Increasing project scope, overlapping workflows, inadequate resources, and insufficient risk assessment are some of the most common reasons for project failure.
While working on a project, you may encounter one or many of these hiccups. However, what you need to look out for is that one project's hindrances do not end up impacting another project's success. But how can you ensure that? Yes. With project integration management!
The right project integration practices help run projects with perfect synchronization and lead to outcomes that align with the defined company goals and objectives.
Thus, you cannot neglect the significance of project integration management processes. You must monitor the pulse of your project at every step and get down to make necessary changes at the earliest. Timely analysis and change of strategies will help float your boat and make project execution a breeze.
Read More: 100+ Project Management Statistics & Facts (Updated 2022)
Project Integration Management Example
Here's an example of project integration management to help you understand the concept better.
Consider that you have two simultaneously running projects. Midway project execution, you shift a few resources from Project A to Project B due to Project B's increasing scope.
Clearly, the resources you have are limited. So, what happens to the execution of Project A now? Can you let the outcomes of Project A go for a toss? Definitely not!
If not handled on time, you run the risk of pushing back a deadline, causing resource burnout, or exceeding the overall budget. So, you have to lay down a roadmap for completing both projects successfully and on time. And this is exactly where project integration management comes into play.
All resources must be distributed across both projects such that no resource is either overworked or underutilized. Optimal distribution of resources is what you must aim for while re-scheduling tasks.
By incorporating project integration management, you have a well-defined plan of action that outlines all the running workflows and processes that are in motion. This allows you to make informed decisions. It also allows you to oversee there are no resource constraints, overlapping tasks, or other negative impacts due to schedule adjustments.
Also, a clear-cut change management framework ensures that productivity is not affected at any stage of a project, leading to efficient project execution.
Read More: 15 Essential Project Management Tips for a Successful Project
Why Do You Need Project Integration Management?
Incorporating the right project integration management processes helps you coordinate various projects and keep things running smoothly.
Let's dive into the benefits of project integration management and understand its importance.
1. Helps Keep Simultaneously Running Activities in Sync
Integrative project management ensures that all scheduled activities are perfectly in sync with each other across the organization. This means that project timelines are defined, resources are allocated and optimally utilized, and workflows are not overlapping at any stage of a project's life cycle.
2. Keeps Projects in Check
Things can often go unnoticed when an organization has multiple running projects in motion.
This may lead to unfulfilled project requirements, project overruns, and more. With a solid project integration management system, you can outline a clear scope of activities and monitor work in progress. This also helps you oversee overlapping tasks and make immediate changes to schedules as required.
3. Establishes Clear-Cut Task Responsibilities
Everybody in the team has distinct task responsibilities. While some may be responsible for executing tasks as scheduled, others may be responsible for executing priority tasks as and when they arise. Also, some may be responsible for monitoring work progress as scheduled If these responsibilities are clear from the start, you and your team are set to perform or even outperform themselves!
Read More: Critical Success Factors in Project Management
4. Facilitates Transparent Day-to-Day Operations
With transparent workflows, everybody — project managers, team members, clients, and stakeholders — clearly understand how things are progressing. This equips them to make informed, strategic decisions for a well-analyzed action plan, leading to successful project execution.
5. Simplifies Change Management
Picture this. You defined workflows for every project and started working on them. However, halfway through, you realize that you need to alter the workflow of Project A to cater to evolving requirements. This involves changing its deadline and requesting more resources from Project B to accomplish the work required on Project A.
Now, keeping everything in check and making sure that one thing doesn't impact the other could be an uphill task. But, with seamless project integration management, you can ease change management by adjusting workflows, maintaining transparency, and fulfilling work.
7 Essential Steps of Project Integration Management
Now that you are aware of the benefits of the integrative project management process, let's move on to look at the seven steps to incorporating project integration into your management practices.
Here we go!
1. Establish a Project Charter
A formal and short project charter comprises all project objectives, briefly explaining how they will be achieved and who the project's stakeholders are.
Using this project charter, your team members can render expected deliverables step-by-step. It legitimizes your commitment to a project and convinces the client in the event of chaos.
The project charter documents:
Expected timelines
Objectives and constraints
Information about stakeholders
Identified risks
Benefits of sticking to project schedule
A general budget overview
2. Build Project Management Plan
Next, develop a project plan. This plan acts as a roadmap for you and your team members. It helps you map out exactly what needs to be done and when. It also sets an outline to follow up on which tasks are priorities and must be completed first. Further, everyone can even track dependencies using this detailed plan of action.
These are the steps you need to take to develop an ideal project management plan:
Step 1: Engage With Project Stakeholders and Clients
Meet project stakeholders to learn about expectations, and develop a project scope, budget, and timeline accordingly. Get everybody on the same page and gather input that can be incorporated into your project management plan for better-performing projects.
Step 2: Define Project Goals
Once clients' expectations are known, create project goals and organize them such that they aid you in delivering timely deliverables. Be cautious while defining project goals, as that's how you can set ideal deadlines for your team. This ensures that you chart out the best possible route for project execution and move forward with a reliable project schedule without overburdening your resources.
Step 3: Deploy a robust project management software
A tool helps save time and effort in managing all the moving pieces of your project. It offloads a lot of your repetitive tasks and offers you a single source of truth for easily managing multiple projects.
A good project management tool offers:
Milestones tracking,
Intuitive dashboard, and more.
All these features help set crystal clear workflows and let you monitor progress in real-time, leading to sure-shot project success.
Step 4: Conduct Risk Assessment
You cannot be 100% sure about every potential risk during project execution. Some risks are bound to arise out of nowhere and hold the potential to slow your progress down.
To overcome these challenges, you should be prepared for any unanticipated scenario. Your best bet is to conduct a comprehensive risk assessment. This contingency plan will equip you with the right practices to follow if you encounter any risk midway through a project. So, you are not caught off-guard but are prepared with an alternative plan of action to minimize the effect of the risk.
Step 4: Plan a Project Kickoff Meeting
Plan a project kickoff meeting to discuss your strategies and assign a specific job role to each team member. This meeting will give your team a head start, enabling a smooth start to the project and an effortless transition from one task to the next.
Read More: How to Make a Gantt Chart (Step-by-Step Guide for Beginners)
3. Define Project Workflows & Responsibilities
The odds of project success improve significantly with the exact direction and management of the project work.
Here are some things to consider while scheduling projects:
Approved Change Requests: You must document all approved change requests to safeguard project scope, cost, and schedule.
Enterprise Environmental Factors: Take care of internal or external factors so that the outcome doesn't get affected. These factors include market conditions, organizational culture, infrastructure, etc.
Organizational Process Assets: Here, you track and assess organizational assets to keep the outcome intact. Such assets comprise policies, historical information, established procedures, formal & informal plans, etc.
4. Manage Project Knowledge
You must give time to project knowledge management to achieve set objectives quickly. Why is it worth your attention? This is because when you create a central repository of project knowledge you've gained over time, it supports your team members while working on assigned tasks.
The 2 primary purposes of project knowledge management are:
Reusing Existing Knowledge: Knowledge encapsulated in the past gets used to improve the current project progress. This helps delight clients with faster delivery of promised deliverables.
Curating New Knowledge: You learn something with each new project, no matter how much experience you have under your belt. Such knowledge gets curated to use as a reference for future projects.
5. Monitor & Control Project Work
In this, you keep a tab on tracking and reviewing the overall progress to learn how close or how far you are from achieving performance objectives. This further enables you to create strategies that help you stick to your project schedule.
Here is what you need to consider to monitor and control work:
Provide Consistent Updates: Give performance updates at regular intervals to your team to maintain team efficiency and boost the project's success rate.
Control Baselines: Controlling project baselines during the development process is extremely important. This is because you risk the chance of facing clients' wrath if any one of these factors — 'Schedule,' 'Cost,' and 'Scope' — gets compromised. So, document each little detail if the baseline gets affected during the project progress. This will help keep things on track in the later stages.
Focus on Quality Control: Quality and project success go hand-in-hand, so don't be lenient while performing the quality control process. For every project manager, doing a constant evaluation of project progress is vital to maintain desired efficiency levels.
Evaluate Potential Risks: No project is free from risks. Thus, risk management is deemed as one of the key practices for project managers. Risk monitoring and controlling should be done separately to avert any potential impact that can lead to project failure.
6. Perform Integrated Change Control
Project management would've been easier had no change requests been made during the development process!
Clients generally make new requests during different project phases. Being a project manager, you have to cater to their requirements and adapt your project to provide the desired results.
To keep things smooth, you must perform integrated change control. It is a process of reviewing, approving, and managing change requests so that the overall project progress does not get affected.
Documentation is very much a part of this process. It helps when you seek a time extension or want to dismiss some particular change request. As a positive result, you maintain the project progress in an ideal manner without affecting the relationship with clients.
Note: Besides the list of changes, you must also jot down the number of risks that could arise after implementing new changes in project activities.
7. Close Project
This is the last step in project integration management. It includes all finalized project activities, phases, and contracts.
Basically, you collate all the information on how you wrapped up the project in a particular document. You can use this document for reference in the future to accomplish similar projects quickly.
In brief, the steps to project closure include:
Finish paperwork
Close financial formalities
Realign project resources
Create archive documents
Celebrate and appreciate team efforts
The project closure checklist includes:
Financial checklist
Administrative checklist
Project scope checklist
Learnings checklist
Follow these steps and ensure that you adhere to the project closure checklist to strive for the ideal closure for your project.
This was the project integration management overview. These steps will enable you to streamline processes, incorporate change management, and deliver successful projects consistently.
Read More: 10 Project Manager Roles And Responsibilities
Implementation of Integration Management In Project Management
Not sure what factors will enable you to implement a sound integrative project management process?
Don't worry. Here's how you can ensure smooth integrated project management for consistent success.
1. Measure & Manage Team Performance
If you spot a roadblock on time, there are chances that you can avert the unpleasant consequences. So, keep an eye on your team's performance, analyze which team members are lagging, and where you can pitch in to improve a team member's efficiency. With real-time performance control, you can bring your project back on track and deliver successful results equipped with a strong team.
2. Simplify Collaboration with a Reliable Tool
Team collaboration is one of the critical factors that help execute a smooth project. Imagine if team members cannot connect, discuss, and execute tasks on time. It would hinder project progress, delay project completion, or lead to undesirable project outcomes. Thus, seamless team collaboration helps multiple tasks move forward in complete sync, enabling high-performing projects effectively.
For simplified team collaboration, you can leverage the power of a project management tool such as ProProfs Project. It lets you create project dashboards, assign tasks to team members, and prioritize tasks easily. You can even set dependencies between tasks so that everyone is clear about which tasks have to be completed first for other tasks to follow.
Overall, an ideal project management system lets you:
Set up crystal-clear project dashboards
Track task progress in real-time
Give feedback on work done via task comments
Share files on the go
Get rich insights on project progress and team performance
Get instant alerts and notifications for task and project updates
Create client invoices by calculating accurate billable hours
Read More: 10 Surefire Ways to Improve Team Communication
3. Track How Team Members Are Spending Their Time at Work
Tracking where your team members are engaged is essential to managing everyday processes. This helps keep a watch on team performance and lets you curate strategies that lead to enhanced team productivity. Apart from measuring productivity, time tracking also helps track which tasks take up most of your team's time. This further helps create accurate project schedules for future projects, resulting in timely completion. Also, this is where a robust tool comes into the picture. Besides allowing you to bring team members together to collaborate on a project, it also offers time-tracking features via timers and timesheets.
4. Use Project Templates for Recurring Projects
Templates are a savior for managing projects, resources, and timelines. Using these, you can drastically reduce the time and effort spent creating project dashboards from scratch. You can straightaway choose a suitable template, tweak it to cater to your requirements, and get started within minutes. Thus, for projects that occur regularly and are similar, set them up as recurring tasks, and you can utilize the template whenever you want in the future.
Drive Project Success with Project Integration Management
Project integration management demands being on your toes throughout the entire project development process. Is that asking for too much? Not really. What you really need to oversee is that change management is handled seamlessly because trivial factors or mistakes can negatively impact your project's success rate.
Also, sound project integration management is crucial for a quick turnaround. It can weed out all the clutter one can possibly face during project management and help you sail your project smoothly.
Do you want a free Project Management Software?
We have the #1 Online Project Management Software for effective project management.