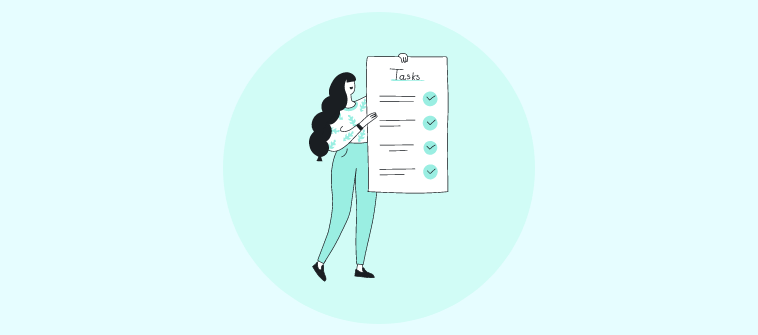 You invariably set up a few tasks every day, week, or month in your everyday project management workflow. A few of these tasks may include:
Daily or weekly goal-setting sessions
Work reviews and approvals
Monthly newsletters
Weekly status reports and more
As a project manager, you juggle a mind-numbing amount of daily tasks and endless emails and loop-ins. You need a system that at least takes over the repetitive or recurring tasks to maximize the work that matters most.
But, the question is, how?
You're right. You can ease your everyday work using recurring task management!
Recurring task management is a robust system of setting up repetitive tasks that you can count on. So, you can make accurate project scheduling a breeze.
This blog will dive into understanding what recurring tasks are, their benefits, and how you can set these up within seconds!
What Is a Recurring Task?
A recurring task refers to a task that occurs at regular intervals. Since its scheduling is part of your routine work, you can save significant time and effort by setting it up as 'recurring.'
But, what does setting a task as 'recurring' imply?
When you mark a task as recurring, it automatically schedules itself to appear at the next due date. This means it integrates into the future workflow as per the defined schedule, i.e., weekly, monthly, etc. This way, you do not have to repeat your action of creating the task or subtask again and again.
Now, to create a recurring task, you can either create a new task and set it up as recurring right from the start or set ongoing tasks as recurring for future projects as the need arises.
A few tasks that you may set up as recurring are:
Daily task discussion
Weekly training sessions
Creating a monthly progress report
Creating monthly invoices for freelancers
Note that the tasks set up for recurring tasks should not be touted as minor or insignificant. These tasks are equally as important as those that must be strategized and scheduled daily. However, these tasks are predictable and can be scheduled as recurring based on the defined repeating pattern. This ensures that nothing slips through the cracks and work gets done on time, without the slightest delay.
Why Should You Set Recurring Tasks in Project Management Software?
No matter what industry you work in, you must be setting up some tasks that are fixed to be done regularly. The routine scheduling of these repetitive tasks can be offloaded with some smart recurring task management in place.
To handle the recurring task in project management, a few clicks on robust project management software are all you need. This will set up a repeated task to automatically reschedule. You simply have to choose when the task should recur, and the tool will set it up based on the previous dates and time intervals selected.
Read More: What is Task Management & How Does a Software Help
Advantages of Setting Recurring Tasks in Task Management Software
Let's take a scenario. You are in a small marketing agency, responsible for conducting various marketing activities for multiple brands.
Your typical day would go something like this.
You start the day by getting updates for work assigned the previous day.
You go on to analyze what improvements can be made to the brand deliverables.
You hop on to write daily client update emails.
If there's a client meeting scheduled for the day, you hop off to the client's office.
Amidst all this, you are also bombarded with team calls and other clients' emails, demanding approvals or updates from you respectively.
Not to forget the campaign summary reports that you must share with clients before logging off for the day.
Phew! That's some hard work every second of the day.
Now, when you're handling so many clients, campaigns, deliverables, reports, and stakeholders at once, you may end up forgetting a critical task.
What if you forget to prepare the report on the analysis of social media engagement data? And you arrive at the client meeting only to realize that it had slipped your mind.
Just the thought of it makes you flinch, right?
Well, don't worry. There is a savior! You can avoid such situations simply by integrating the best recurring task management software into your workflow. Yes! It's that simple.
The tool helps simplify recurring task management, and most importantly, it automatically sets up repeat tasks. This way, you can focus on what demands your expertise and what can be delegated to the tool! Also, this saves you from manual errors while setting up the next due date or assigning the wrong team members to a task.
Read More: Manage Multiple Tasks with a Feature Rich ProProfs Project
5 Steps to Set up Recurring Tasks in ProProfs Project
Setting up recurring tasks across different projects takes less than a minute. Just a few clicks and you're done!
For smooth recurring task management, choose a tool that fits your requirements and offers other beneficial features apart from the 'recurring' setting. This will enable better task scheduling and seamless project execution. Also, ensure that the tool is easy to onboard and navigate, requiring no extra effort while setting up tasks.
Let's see how you can set up recurring tasks in ProProfs Project, one of the market's best recurring task management software. We'll go step by step.
Step 1: Set up Your Project Dashboard
Once you have selected a tool, set up your project dashboard. Click on the 'New Project' button. Either go ahead with a ready-made template or build your project dashboard from scratch.
If you choose a template, tweak task names, add users, and define dates. Set task prioritization and task dependencies if required.
If you choose to build a dashboard from scratch, then create new tasks, assign users, and define due dates.
Read More: Essentials of Task Delegation in Project Management
Step 2: Go to Task Settings
Next, click on the task you wish to set as a recurring task in project management. A side window will appear on clicking the task title.
Step 3: Click Advanced Dropdown Menu
As the side window appears, click on the 'Advanced' option. A set of advanced features will appear on clicking.
Step 4: Select Recurring Status Option
Now, go to the 'Recurring' feature and click on its dropdown menu bar. As you click on it, you will see various options for setting the schedule for the repeated task.
While the default option is set to 'Never,' you can select from many other options such as 'Daily,' 'Bi-weekly,' 'Monthly,' 'Quarterly,' 'Semi-yearly,' and 'Yearly.'
Let's briefly go through what each of these frequency options means for your task:
Daily – Task will recur daily
Weekly – Task will recur a week after the due date
Monthly – Task will recur a week after a month after the due date
Quarterly – Task will recur a week after a quarter, i.e., 3 months after the due date
Semi-annually – Task will recur semi-annually, i.e., 6 months after the due date
Yearly – Tasks will recur 1 year after the due date
So, you can select an option as per your requirement.
Read More: A Quick Guide: How to Prioritize Tasks
Step 5: Save Changes
Once you have selected the frequency option for the recurring task in project management, ensure that you click on the blue 'Save' button at the bottom of this window. This will save the recurring task information for you.
You can check that the setting is saved if you can see the recurring symbol alongside the task title.

And voila, your tasks will re-appear based on the recurring option you have selected!
Note that a tasks' subtasks will also duplicate with due dates set for the parent task.
Read More: 10 Task Management Tips for Higher Productivity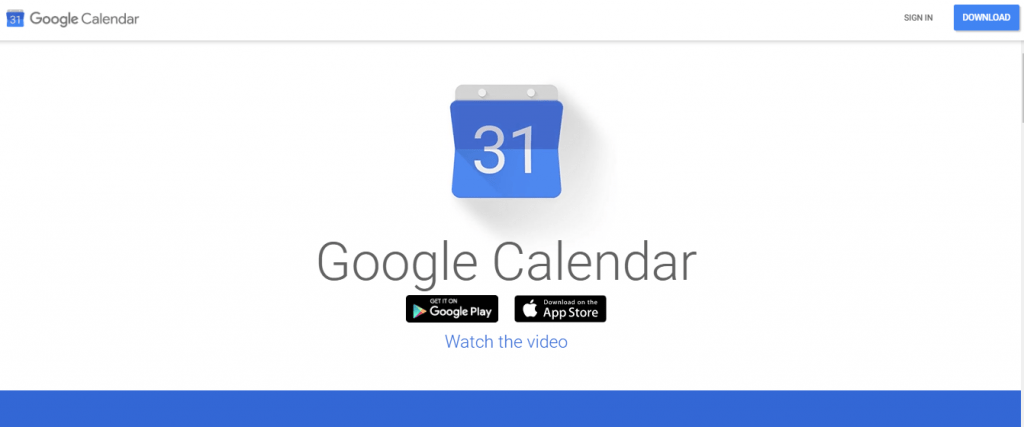 Google Calendar lets you create a crystal-clear schedule to stay on track. You can easily set up events and add event titles, people, and places. It reminds you of approaching events and activities, ensuring you never miss anything important. Events or bookings from Gmail are automatically added to the calendar, saving you from unnecessary scheduling.
Here's how you can set up recurring tasks in Google Calendar.
Open the Google Calendar App
Select the task that you wish to recur. You can even create a new task and set it up as recurring.
Now, click on the 'Edit' symbol at the top. A new window will open.
On this, click on the 'More actions' button.
Then, click 'Duplicate.'
You will see options to choose from. Click on your preferred time or customize the time and date by selecting the 'Custom' option.
Finish it off by clicking on the 'Save' button at the top right corner.
So, set up your Google Calendar for recurring tasks and make the most of your time at work!
Setting up Recurring Tasks in Todoist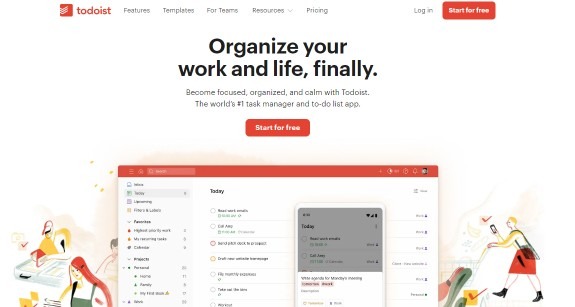 One of the feature-rich project management tools, Todoist allows you to organize your work effortlessly. You can set up your project dashboard and monitor work using 'Today,' 'Upcoming,' and custom filter views. You can even set task priority to finish the important/urgent tasks first. The tool even offers real-time reminders for upcoming tasks.
Here's how you can set up recurring tasks in Todoist.
Access your project dashboard using the desktop, mobile, or web.
Create a task that you want to recur.
Go to task settings and start editing.
Use natural language to set up recurring tasks. For example, 'every Monday at 10 AM.,' 'monthly,' 'every day,' 'every 3 days,' 'every 4 weeks at 10:00 AM starting Sep 2,' and so on.
Click the red 'Save' button at the bottom to save.
The tool will automatically recognize the recurring date and save it on the tool.
That's it! Carry on with your work and forget about scheduling repetitive tasks again.
Setting up Recurring Tasks in Outlook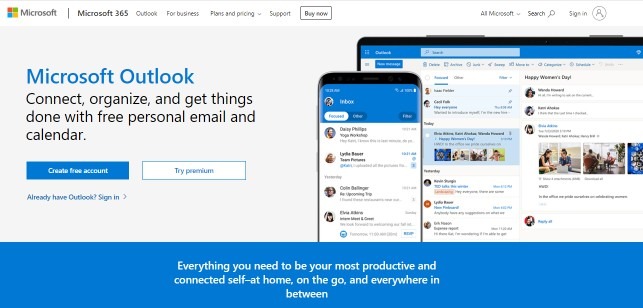 Microsoft Outlook lets you easily send, receive, and manage your emails. Its built-in calendar keeps track of all your meetings, appointments, and events in one place. Make informed business decisions backed by easy-to-access data on the tool. Using the tool, you can even prioritize tasks via Microsoft To Do.
Here's how you can set up recurring tasks in Outlook.
Select the Gantt chart view on Outlook.
Click on a Task and then click the bottom part of the Task button.
Click 'Recurring Task.'
Fill in the details – Task name and duration.
Also, select the Recurrence Pattern. You can choose from Daily, Weekly, Monthly, Yearly, and other options such as 'Every Monday' or 'Every Two Weeks.'
Fill in the details for 'End after' and 'End by' in the 'Start' box.
If you're wondering how to set a recurring reminder in Outlook, here's how you can do it – Set the duration of the recurring task as zero. This will convert such a task into a milestone, and you will receive a reminder. Simple!
Setting up Recurring Tasks in Trello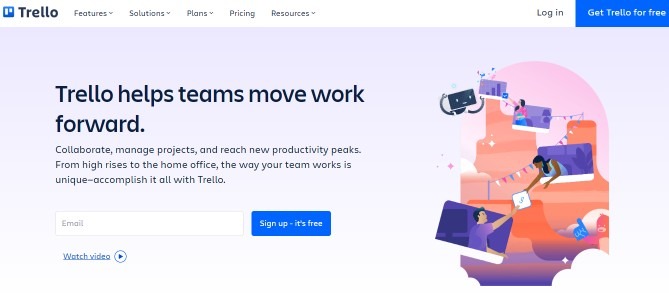 Another powerful project management tool, Trello, offers a Kanban-style dashboard to organize, monitor, and accomplish tasks on time. Its Trello cards store everything you need to manage tasks, from assigned users and due dates to task descriptions and file attachments. It even lets you customize workflows to suit project needs on the go.
Here's how you can set up recurring tasks in Trello.
Open your project board menu and select the Power-Ups menu option.
Click the 'Enable' button. This will show a 'Repeat' option at the back of Trello cards.
Click the 'Repeat' button on a card you want to repeat. Select an option, say, 'Weekly,' select the time, say 9:00 AM Fill in the other details, and you're all set.
So, set up your tool for recurring tasks and get going!
Read More: Task Management vs Project Management vs Process Management
Simplify Workflow Management With Recurring Tasks
Setting up recurring tasks is a boon you didn't know your project management strategy was missing!
Effective recurring task management allows you to set the task to recur at fixed, regular intervals. So, the tasks will integrate themselves into the existing workflows without lifting a finger!
So, set up recurring tasks for your project within seconds using the best recurring task management software and never miss a deadline again.
Do you want a free Project Management Software?
We have the #1 Online Project Management Software for effective project management.