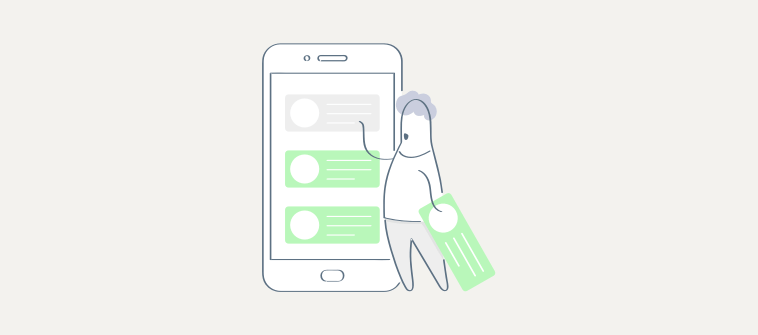 Is the never-ending list of tasks driving you crazy? Do you find it difficult to manage your daily tasks?
If yes, there is a high possibility that you have a huge backlog of tasks that are pending for a long time. Add to them your current tasks, and you have a big fat list ready.
Managing this huge list of tasks can be productivity-sapping, demotivating, and extremely frustrating.
The result?
Decreased efficiency and low-quality deliverables that ultimately impact your bottom line.
Are you thinking of a way out?
This blog reveals ten effective task management tips to bring you on the right path.
10 Effective Task Management Tips
1. Create To-Do Lists
Listing tasks is an old-school yet most effective tactic that can make task management easier. To-do lists help you stay disciplined and focused on your daily goals. It gives you complete clarity and control on your tasks, sets timelines, and steers you in the right direction.
Creating to-do lists isn't rocket science. Just follow these tips, and you are good to go:
Jot down primary and secondary tasks. Take up the important ones first and then those that aren't that urgent.

Divide complicated tasks into achievable subtasks. This will help you gain a better understanding of tasks and make you feel more confident as you accomplish the smaller tasks.

Allocate proper time to each task. If you feel an important task will take more time, make an estimate, and allocate the required time to that task.
As you keep achieving the tasks, check them off your list so that you can clearly see what's achieved and what needs to be carried forward to the next day.
Read Also: What is Task Management & How Does Reliable Software Help?
2. Schedule Your Tasks
Scheduling your tasks is crucial to maintain workload and execute both primary and secondary tasks properly. An ideal schedule guides you and your team regarding which tasks need more attention and when they must be completed.
Ensure that your schedule offers breathing space after every major task. Overburdening yourself and your team might give immediate results but won't guarantee the quality, error-free deliverables.
These simple tips will help you schedule your tasks:
Establish the work order according to the importance of tasks

Assign start and due dates to all tasks. This will give you clarity around the time you have for each goal. Accordingly, you can manage your tasks and decide when to do what.

Highlight dependent tasks that require collaboration with other teams. These tasks might take more time than others. Check other team's availability and accordingly allocate particular time to these tasks.
For example, ProProfs Project allows you to plan tasks and allocate them to different individuals using a shared calendar. You can set deadlines, monitor task progress, and check who is working on what with the help of this tool.
3. Conduct Regular Team Meetings
Conducting team meetings is crucial for identifying task management challenges and nipping them in the bud. Discussions at various stages of the project prevent silly errors and keep your team on the right track.
Conduct these meetings once a week or once in fifteen days. Keep them short and ensure that the meetings are focused on discussing specific task-related challenges faced by your team members.
Keep these tips in mind to conduct team meetings properly:
Share the subject of these meetings with concerned individuals in advance so that everyone comes with full preparation

Let your team members ask task-related questions if they have any, and then provide the best possible solutions

Provide valid reasons for changing the priority and schedule of some tasks to prevent chaos during the execution phase.
Read Also: Ice Breaker Games for Team Meetings
4. Delegate Tasks
Understand that you can't take responsibility for all your tasks. At some point, you will have to delegate them to meet deadlines and quality standards.
You can't be perfect at everything. There might be areas in which you have deep expertise, and there might be others in which you lack the required skills.
Therefore, it's essential to be aware of your strengths and weaknesses, as well as of your team's and delegate tasks accordingly. This will help you achieve superior quality deliverables within deadlines.
Besides, task delegation gives everyone the opportunity to show their mettle, take ownership of work, and create a positive team environment.
5. Stay With Your Team Till the End
If you believe that your job is done after delegating and scheduling tasks, think again.
No matter how experienced your team is, they will always require your guidance for the effective and timely execution of tasks. If they find you uninterested in the process, there is a high possibility that they will lose the motivation to give their cent percent to the assigned tasks.
As per the study, One-third of projects fail because of a lack of senior management involvement in crucial project decisions.
This doesn't mean you need to micromanage everything or create a pressurized environment. You simply need to be approachable at all times and make your team believe that if something goes wrong, you are there for support. This reassurance is enough to boost team morale and push your team to work actively towards achieving assigned tasks.
Your proactive participation in the process is important. Take follow-ups on the task progress at regular intervals and share your inputs on how it can be improved. Support your team on urgent tasks, give valuable suggestions, and ensure that goals are achieved on time.
6. Focus On Change Management
Managing tasks has never been easy, and the situation seems more challenging when new change requests arrive. Change is inevitable. You like it or not, but you will always have to deal with it. That's the hard part.
Taking stress about a sudden change in goals or deadlines will only lead to delayed deliverables. You don't want that, right?
Managing change is not an easy feat. If not done right, it can create confusion and even demotivate your team members.
Here's how you can deal with change requests without affecting the work environment:
Assess the change:

Examine what changes clients want you to incorporate. If you find that your team hasn't done what was discussed in the first place, accept the change requests and ensure that your team works on them properly this time. On the other hand, if you feel that the changes requests are illogical, explain to clients why these changes aren't worth incorporating.

Gauge the criticality of change requests:

If all change requests are valid, decide whether they require immediate attention or can wait for a while. If change requests are connected with other tasks you have in your to-do list, it's better to prioritize them.

Conduct a meeting with your team members and explain why clients have raised the change requests. Convey the urgency of the changes and ask your team to work on them. That's how you can offer your team clarity and encourage them to deliver quality deliverables.
Record the change requests:

Keeping a record of how many change requests you have successfully worked upon and rejected is important. It serves as a substantial proof every time tasks get delayed, and deadlines are missed.
7. Deploy Task Management Software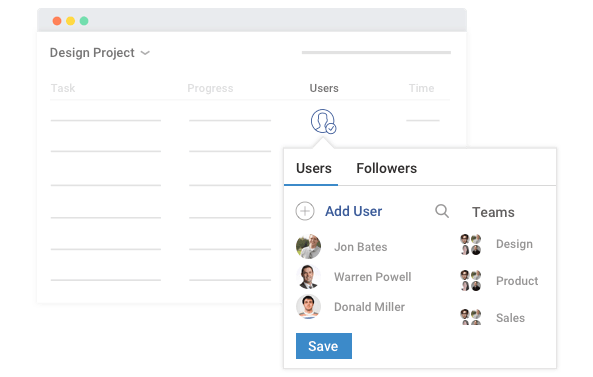 A powerful task management tool is a blessing in disguise for those struggling with managing and tracking tasks. With the right software, you can address issues related to tracking, communication, and task prioritization.
Picking one software from scores of task management tools available online is challenging. But, worry not. We have got your back.
Before making the call, check out these features and functions:
Intuitive dashboard:

Make sure the tool you choose has a powerful dashboard that helps you manage, assign, and track the progress of tasks on a single platform.

Task comments:

Dropping email for every small feedback is not an ideal practice. There is a high possibility that your team misses out on some crucial details whil

e

skimming through long email threads. Look out for the 'Task comments' feature that allows you to share your inputs via comments.

Gantt chart:

Gantt charts show a clear picture of where each task and subtask stands, the activities taking place in a project, and progress bars indicating the duration of a project.

Shared Calendar: T

his feature keeps all members of your team in sync. It helps you create a plan for your tasks and subtasks, set reminders, and task timelines. The calendar offers a clear view of all your projects.

Reporting:

Reports give a bird's eye view of all your projects – tasks, time spent on those tasks, the status of the tasks, timelines, and much more. These visually-appealing reports can be printed or shared with external stakeholders through a secure URL.
Besides looking for these features, you should also check customer reviews, pricing plans, and its compatibility with iOS and android platforms.
Watch why use a simple project management software.
Read Also: 20 Best Project Management Software & Tools for 2020
8. Keep Patience
During the project development cycle, you are bound to encounter challenges such as poor team collaboration and unexpected demands from the client's end. Such challenges can be annoying and make task management even tougher. At this point, it is important for you to keep your cool and think about how you can regain control over the situation.
Challenges are an inevitable part of a project's progress, and you can only deal with them by being patient and solution-oriented.
Here are a few tips you can follow to maintain your calm and conquer such challenges:
Listen to what your team has to say about delayed deliverables rather than jumping to conclusions

Discuss dependent tasks with the managers of other teams and check their availability. Once you know when collaboration is possible, it would be easier for you to set tasks in the right order

Conduct meetings regularly to discuss the challenges faced by your team members. Keep your cool regardless of how daunting the challenges are. Have a problem-solving approach and encourage all your team members to give their suggestions.
Communication has always been a crucial part of the project life cycle, but we generally relate it with conducting team meetings and sharing status reports.
Of course, conveying task-related information is important, but at the same time, seamless communication among team members is equally important. High-pressure situations give an annoying experience to project members because they have to work fast and ensure that the quality doesn't get compromised in the process.
Instead of pushing your team, understand their state of mind, and try to calm down the whole situation by being friendly with them. The more friendly your communication is, the more positivity you can infuse into the task management process.
Talk to your team every once in a while, get to know them a little better, and understand how they are handling tasks. Even simple things like these play a substantial role in reducing the stress of your team members and keeping them motivated to achieve goals.
Read Also: Why Is It Important to Have a Project Management Communication Plan in Place?
10. Keep Things Simple
Simplicity is magical. The more simple you are in life as well as in your task management process, the smoother will be the journey.
Be logical with task deadlines and have a simplistic approach throughout the task execution process. Pushing employees to manage multiple tasks when it's not required, creating issues unnecessarily, and making a mountain out of a mole can impact team productivity and ultimately hamper the work process.
You don't want that to happen, right?
Ensure that you break down complicated tasks into manageable chunks and make even time-consuming tasks simple for your team. Do not pressurize them if it's not required. Keep a tab on their performance, appreciate when they are doing good, and guide them if you feel they aren't on the right track.
Now that you have a fair idea of how to manage tasks let's look at some tools that can help you in task management.
What Other Tools Can Be Used for Task Management?
Apart from using feature-rich task management software, you can invest in some other tools for smooth task management, such as:
This tool supports high-quality audio and video calls. It reduces communication gaps and gives you a delightful calling experience. Start using this tool to communicate important information to your remote team for better task management.
Red Pen provides the best way to manage tasks. It allows you to give feedback on each completed activity and at the right time. Red Pen is a fast feedback tool that's worth your consideration. You can even allow clients to give feedback on each task by sharing a private link.
To avoid rework and complete complicated tasks on a successful note, you must document all the steps. Google Docs could be your perfect partner, as it takes away all the pain points of documentation work.
Are You Ready to Manage Your Tasks Like a Pro?
Task mismanagement often results in poor quality deliverables and delays. Besides affecting business growth, it really makes a negative impact on client relationships.
Following the task management tips and tricks mentioned above will save you from the consequences of task mismanagement.
Start by creating a to-do list and scheduling your tasks. Be patient, embrace change, and communicate well with your team. You can also use a task management tool to assign and manage tasks and track their progress.
---
FAQ
Here are some questions frequently asked by customers on task management.
Q. What are task management skills?
Task management skills are nothing but qualities that you must possess to complete project activities on time. The top 5 task management skills are:
Technical knowledge

Strong conceptual knowledge

Patience

Friendliness

Interpersonal skill
Q. How do you keep track of tasks at work?
Keeping track of tasks at work is easy if you follow these techniques:
Use task management software to its full potential

Complete tasks on your checklist one by one

Delegate tasks to your team members for quick execution
Q. Why is task management important?
The importance of task management cannot be taken for granted because it offers several advantages like:
Makes employees more productive

Helps you meet deadlines

Streamlines the task execution process
Do you want a free Project Management Software?
We have the #1 Online Project Management Software for effective project management.