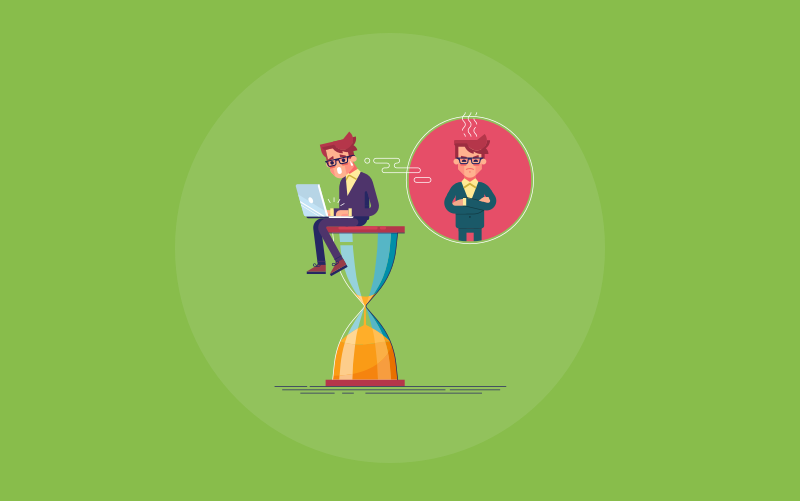 As a project manager, one of the most difficult situations to handle can be the late delivery of a project. It will happen to most managers during their career but handling it well can keep the client on your side and lead to a successful completion.
No matter how well you plan or run a project, sometimes you simply cannot avoid the fact that the project is going to run past the deadline. In most cases, however, late delivery is not the end of the world, it just depends on how you handle it. Handle it well and the customer will understand and be sympathetic to the reasons behind the delay, get it wrong and you could have a few tough meetings ahead.
Make Sure Your Have Key Milestones
To handle a project effectively, all good project timelines will have key milestones that act as markers to let you know if you're on target, or if you're not. As soon as you notice that you are falling behind and have not hit one of your key milestones or targets, you need to act quickly to give yourself as much time to resolve the problem as possible. So what steps can you take to handle customers when delivering on or finishing a project late?
Be Honest and Ask For More Time
Communication is key in ALL projects, regardless of what industry you're in and what you are doing. So, if you realize you're lagging behind slightly (or even a lot), you need to be upfront with the customer. Before doing this, try to identify what has caused the delay in reaching the current milestone so that when you break the news to your client, you can explain what has happened, why it has happened and how you plan to fix it.
From bitter experience, I can honestly say that telling a client about delays or asking for more time after the deadline has passed is never a good idea!
Once they are aware of the problem and that you're being proactive in trying to fix any issues, ask to reschedule the deadline but make sure that you make it realistic and factor in any more issues that might arise.
Prioritise Tasks Within the Projects
If you find that you are unable to push the deadline back or simply want to improve efficiency to try and keep as close to the deadline as possible, it can help to re-prioritize your project elements and agree to a staged delivery. This would probably result in delivering critical elements first and then having a little more time to spend on the non-critical elements. It should be up to the client to decide on *which * elements are critical though.
Increase Resources and Extend Hours on the Project
Another idea, depending on budget, would be to take on a couple of extra hands to help complete the job within the original time-frame, which may mean fewer profits but can help to keep your reputation and thus improve the chances of recommendation and future business. This could mean taking on agency staff, or you could offer overtime to those already on the project. By extending the number of hours on a project, you are more likely to hit the original target deadline.
Must Read:
But Don't…
Rushing things is never a good idea. I worked for one manager who had a golden rule that stuck with me all these years. He simply said "I can be wrong and early, so I've got time to fix it, or I can be right and on time. I can't be wrong and late."
Basically, being late and then still messing up the project is a sure-fire way of upsetting the customer and never working with them again.
Do you want a free Project Management Software?
We have the #1 Online Project Management Software starting at $0