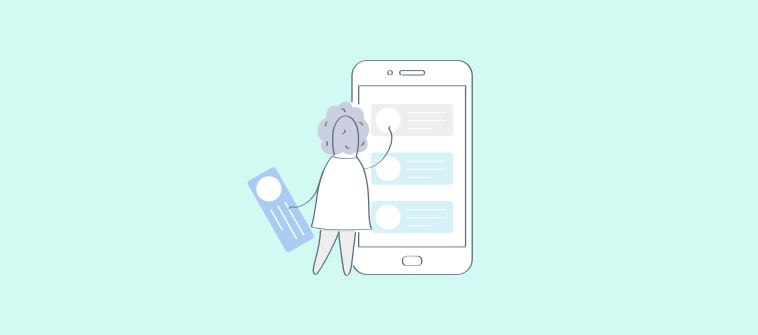 Project management is a complicated yet crucial business practice. Getting projects isn't a big deal, as managing and completing them on time is the factor that decides your credibility in the business.
Imagine a scenario where you have multiple projects in hand, but you are struggling to complete them on time and in the promised budget. Feeling distraught, right? Now, you can understand why flawless project management is central.
According to the recently conducted survey, 37% of projects fail because of lack of clearly defined project objectives and milestones.
The problems related to project management have always been adamant in nature. This makes room for some principles that should be followed so that project success can be secured with aplomb.
12 Principles of Project Management for Project Sucess
Principle 1: Clear Objectives
Generally, business owners struggle to manage their projects because they are not clear about the objectives they want to achieve. It gives an invitation to unnecessary problems in the later stages.
So, the first project management principle you need to follow is, 'Be clear about objectives.' It is essential because if you describe goals to your teams properly, you are likely to get expected deliverables without encountering much hassle.
All in all, keep every team member on the same page before start working on projects.
Read more: Do project SWOT analysis
Principle 2: Budget Allocation
If you are an owner of a client-centric business, you can understand how much it is crucial to get new projects over time. By and large, companies give contracts to those firms that promise appropriate project delivery time and ask for reasonable capital.
So, it is essential that you set a budget for every project after doing proper analysis, and there is no point in asking for additional money to clients in the later stages as this will represent you as an untrustworthy business partner and trigger negative word of mouth. This can really make a big dent in your business productivity.
Principle 3: Defined Team Responsibilities
Defining team responsibilities is one of the core principles of project management because if your employees don't know what responsibilities they need to take care of, you are likely to struggle while managing your projects.
If you map out the responsibilities for each individual in different teams, your chances with regards to project management will definitely improve, which further benefits your business.
For proper team management, you can use ProProfs Project management tool. It can really help you in achieving business objectives, due to its captivating features. Such as:
Granular permissions

Time tracking

Calendar view

Task assignment

Task dependencies

Milestone tracking

Customized project templates
Principle 4: Create Opportunities
Encouraging employees to take ownership of projects has always been one of the basic principles of project management. This cannot be neglected because if your employees don't put their hands up whenever you get a new project from clients, the productivity of your business is likely to hamper.
Forcing employees won't support your cause because if there isn't a determination, then the chances of project success aren't going to improve by any means.
That's why motivating employees to take ownership is deemed as one of the crucial principles for project management success.
Principle 5: Task-oriented

Milestones
Defining milestones is one of the vital project management principles and practices, no matter whether you are handling a small or big project.
The primary benefit of setting milestones is it brings the best out of your teams working on projects. Employees always push themselves whenever there are targets to achieve, as everybody loves recognition. It's a part of human tendency, so you cannot rule out this principle for project management success.
With ProProfs Project, you can set milestones seamlessly as it works on Kanban project management methodology. So, what are you waiting for? Deploy kanban board software to bid adieu to your problems related to project management.
Principle 6: Bring Transparency
Being transparent with your employees is the best principle for project management success. Of course, there will be some information that needs to be kept classified, but you can at least share inputs of your clients with employees. This will reveal expectations in the first place, which, in turn, leads to better deliverables.
It is significant to stay transparent with respect to progress, budget, and schedule. As a result, your team will understand the importance & criticality of work and act accordingly.
Principle 7: Adaptability is Essential
An ideal business practice says to stick to the plan until the project completes. But practically, this seems far from reality because you have to make a move as per ever-changing business requirements.
The surprising fact is that 50% of project managers say the change of priorities is one of the top performance impacting factors.
So, if we take the basic principles of project management into consideration, it is better to be adaptable for keeping all projects on track.
Principle 8: Approachable hierarchy
Proper communication among teams has always been part of the core principles of project management. It is so because if employees don't communicate with each other while handling specific sections of the project, the chances of ambiguities will arise in the later stages to hamper the deliverables.
To put it briefly, smooth communication is vital for the lifecycle of projects. Therefore, if you are a business owner and want to enjoy success consistently, use a reliable project management tool like ProProfs Project to ensure proper communication among your team members.
Principle 9: Risk management
There has always been the possibility of risks, regardless of project size. As per project management principles, you should not be afraid of risks. Otherwise, you will never be successful in the business world.
So, you need to identify potential risks in your projects. And for the same, you can check out historical data and solicit suggestions from your top-performing employees in your project management teams.
Obviously, you won't foresee every risk, but you are likely to notice the big ones. The faster you spot a risk, needless to say, the sooner you can obliterate it and bring your project on track.
All in all, identifying risks a project is possessing is one of the most effective project management principles and practices.
Principle 10: Retrospect and Evaluate the Success
There has always been room for improvement, no matter how much your project was successful. This, for business owners, could be the bitter pill to swallow. Well, it is what it is.
Retrospection has always been part of project management principles and concepts because it is vital to be done for the sake of handling new projects seamlessly.
If you turn back the clock, you are likely to know what went well and where you failed to make improvements. These insights will definitely help you manage future projects in a flawless manner. Plus, you should evaluate the return on investment (ROI) of every completed project, as this will help to determine project success aptly.
Read more:
Principle 11: Resource Reallocation
Generally, the problem of mismanagement occurs due to the incompetence of a few employees. But the fact that will leave you amazed is most of the project managers hesitate to take strict actions against bad employees due to the fear of confrontation. Owing to this, the lifecycle of projects gets disturbed, so do the deliverables.
Therefore, it is vital to keep an eye out on team performance so that those employees can be identified who are falling behind. Once low-performing employees are identified, you should provide additional training, conduct meetings to know the reason behind dwindling productivity levels, etc.
In case you still encounter the problem of low efficiency after trying everything, don't hesitate to replace bad employees. Consider this as the key principle for project management success.
Principle 12: Lead by example/Set the right examples
Hard work and honesty are the key factors for project success. If you encourage team members to accomplish certain business goals, make sure that you work with the same intensity and attitude. If you are not up for this, people around you will lose the zeal towards their work, which, in turn, will make your job tougher with respect to project management.
In a nutshell, you must lead your team members from the front and set realistic goals regarding your projects.
Summing-up:
To thrive in the business world, you must take care of each project with perfection. This shouldn't be taken lightly because your business credibility gets affected (negatively) with every project failure. With time, managing multiple projects simultaneously has become an arduous task because clients want quality work to be done in a short time span.
By means of this write-up, we have discussed a few project management principles, which every business owner should keep in mind for the sake of uplifting the success rate.
We hope you follow the aforementioned project management principles and techniques in the near future. We are also looking forward to comments, as your inputs encourage us to bring more reliable business-related information.
Thanks for reading!
---
FAQs:
Q. What are the five fundamental project management concepts?
The five fundamental project management concepts are:
Initiating Project

Checking project feasibility

Activity planning and control

Scheduling Project

Managing team members.
Q. What are project management techniques?
Top 5 project management principles and techniques are:
Classic technique.

Waterfall technique.

Agile project management.

Rational unified process.

Program evaluation and review technique.
Q. What are the key principles of project management?
Well, we have already discussed the key principles of project management. Here's a quick overview:
Be clear about objectives

Set budget after proper analysis

Define team responsibilities

Encourage to take ownership

Set milestones

Bring transparency

Adaptability is essential

Promote smooth communication

Never afraid of risks

Retrospect and evaluate the success

Don't hesitate to replace bad employees

Lead from the front
Do you want a free Project Management Software?
We have the #1 Online Project Management Software for effective project management.