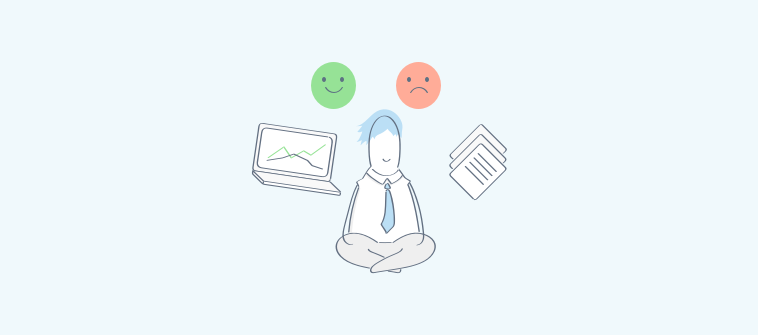 The advent of artificial intelligence (AI) has raised various questions and theories among people. Right from "whether AI is ethical?" to "how exactly will it change the world?", there are numerous questions that are yet to be unanswered.
But, what about the questions we can answer?
AI has already begun revolutionizing various aspects of our lives such as online shopping, and it definitely has brought in a change for the better. But the question still remains: till when?
When we talk specifically about IT project management, app development companies or DevOps teams are responsible for managing various software development projects.
Among other things, DevOps team members rely heavily on information analysis. But, if they previously used specialized tools designed by app development companies for these purposes, it is best to use artificial intelligence (AI) for analytical purposes.
AI helps conduct analytical calculations without human participation.
In this article, we specifically talk about the impact of AI in project management and its various pros and cons. Let's take a look.
Pros of AI Project Management
1. AI Is Ideal for Processing Large Amounts of Data
Have you ever shopped for clothes online?
Maybe on Amazon? H&M?
Or any other website?
Have you observed how these websites, especially their mobile applications, have started "personalizing" search feeds to suit your liking?
How does a mobile app know what you like? One word – AI.
So, it is evident that AI is highly effective in handling huge amounts of data.
In terms of project management, app development companies understand the potential of AI in helping DevOps teams to reduce efforts put into solving complex calculations and other mundane, time-consuming tasks.
Analyzing data using AI and machine learning help managers to:
It is advisable to use AI if the DevOps team is working on a long-term project or it has to deal with large amounts of data. In this case, AI-based software can use the compiled data for analyzing information, drawing conclusions and making decisions.
Let's take an example of a project management software – ProProfs Project.
This software has the feature to collate all necessary information to generate insightful, detailed reports. Now, with these reports, project managers can:
All in all, AI definitely makes it easier to analyze project execution issues and potential risks, giving managers the opportunity to eradicate them in the long haul.
2. AI Helps Reduce Project Costs
According to a study by Accenture, administrative tasks take 54% of the project manager's working time, but AI will halve this figure.
In project management, artificial intelligence has helped in not only tracking project costs during the execution process, but also by ensuring projects stay on-budget and are completed on-time.
For example, ProProfs Project allows you to:
With this information, AI is able to visualize data, highlighting bottlenecks during the project, which are difficult to detect without a comprehensive assessment. Therefore, implementing AI will tell project managers how to minimize problems before they get out of control.
Cons of AI Project Management
1. Project Management AI Applications Are in Early Stages of Development
According to the Gartner Survey 2019,
Use of AI in project management increased by 270% over the past four years.
Business managers do not always heed the advice or recommendations of IT professionals on investing in various software solutions developed by app development companies. They explain their refusal to the immaturity of AI-tools for project management, which is inferior to traditional applications.
For example, app development companies have created an AI-based framework for managing Agile projects which have significant potential. However, even the app development companies themselves say that the prototype is the basis for future research and development of the AI toolkit for the flexible management of Agile projects and can help at almost every stage of Agile development.
Currently, DevOps teams need to make a choice: either take the path of testers of new AI-tools for project management or wait for the time when they reach the readiness stage and their work will not be accompanied by a series of unforeseen errors. At the same time, it is necessary to note the growing tendency to use AI in the business environment. Chief information officers (CIOs) can use these statistics to convince the CEO of the prospects of project management tools that have built-in AI.
2. Unprepared for AI Data Leads to Erroneous Conclusions
According to the above data, the top obstacle that managers may face by adopting AI, according to Gartner, is delivering erroneous outcomes due to bias in algorithms, data, or the teams responsible for managing them.
Project management is not just an art but also an experience. Therefore, it must have a harmonious balance between intelligent and fast analytics that can be provided by an AI system.
Speaking about AI, many people often overlook the important aspect of data preparation. Companies that are considering to introduce AI for project management should keep in mind that they will have to spend a lot of time cleaning and training the data.
The most labor-intensive part of training is the preparation of data for the operation of algorithms. By ignoring the data training phase, the company risks getting a raw system that is likely to produce incomplete or untrustworthy results. It is noteworthy that poorly cleaned data can lead to failures even by the most expensive and advanced AI systems for project management.
Project Management Artificial Intelligence: The Next Best Thing?
AI can simplify the execution of some constantly repetitive processes and administration. Such tasks distract project managers from addressing strategic issues. However, the use of AI for project management is a relatively new undertaking so far and it carries certain risks. It should be borne in mind that even the best-trained algorithms in AI solutions for project management do not guarantee their seamless operation, so employees need to regularly monitor the data that AI consumes in order to prevent possible distortion of results.
---
Recommended Read:
Do you want a free Project Management Software?
We have the #1 Online Project Management Software for effective project management.