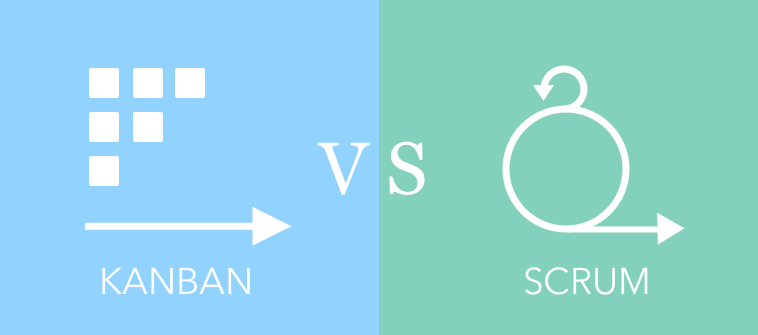 Initiating, executing, and managing a project is a complex process that requires careful planning, well-coordinated teamwork, and relevant expertise. But, what if it's your first project and you have no idea how to start or how to manage things from the idea conceptualization till the product release?
Don't be concerned! There is a way to streamline your workflow and effectively manage all your projects at once! How? There are a plethora of project management approaches that help in easing your entire process.
However, when it comes to choosing the right project management approach, it can be difficult as there are too many out there. But, in this blog post, we focus on two popular approaches: Kanban and Scrum. Uncover the basics of these two approaches, understand their benefits & limitations, and find out how to choose the approach that fits your project best.
What is Kanban?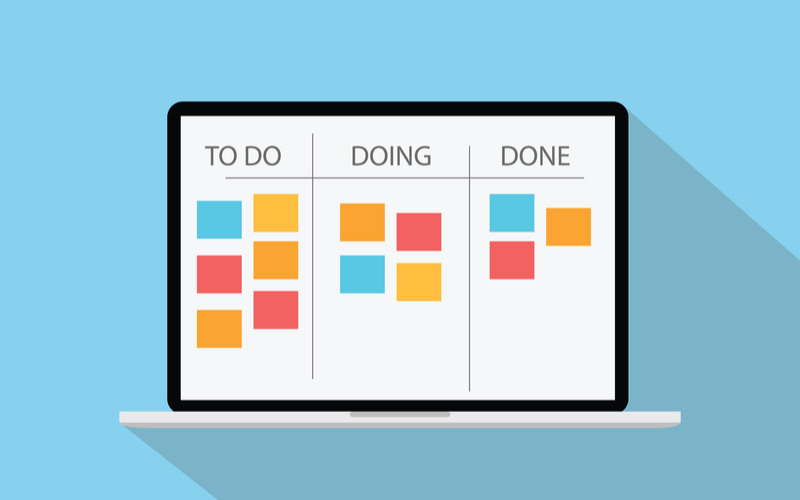 Kanban is a project management method that mainly focuses on streamlining workflow. It is a method to design, manage, and improve workflow systems by adhering to Agile principles during project development.
In short, Kanban focuses on three things:
Work Visualization

Workflow Optimization

Time-saving
One of the primary goals of Kanban is to shorten the time between the start of a project and its completion, while preserving the quality of work.
The main values of Kanban are:
Understanding

Transparency

Balance

Agreement

Flow

Leadership

Customer Focus

Collaboration
Now that we know what Kanban is all about, let's see what are the advantages and disadvantages of using a Kanban tool for project management.
Advantages of Kanban
Minimizes the workforce needed to initiate a project

An event-driven approach, therefore it does not entirely rely on timeboxing

Shorter operational cycles leading to faster deliverables

Highly adaptive and responsive to changes

Quicker feedback, thereby improving team communication and motivation
Drawbacks of Kanban
Prioritization is not important, therefore, sometimes important deadlines are overlooked

Project phases do not have a time-frame, leading to poor time management

Undefined team roles, making it difficult in some cases to know what a particular team member needs to do
Now that we have covered everything there is to know about the Kanan project management approach, let's talk about Scrum.
---
Related Read: 5 Must-Have Project Management Software Features
---
What is Scrum?
Scrum is a popular Agile Methodology that primarily focuses on managing knowledge work, emphasizing on software development. Currently, development teams often use this approach to manage complex software product development cases.
A few Scrum approach team values include:
Openness

Courage

Respect

Commitment
Scrum is simple to understand and manage, but only after you master it. Gaining experience with it is not an easy task. Having said that, Scrum has a lot of benefits and just a few drawbacks. Let's dive right into them.
Advantages of Scrum
Product delivered in short iterations

Team roles are clearly defined

Measures are put in place to boost the quality of the deliverables

Cross-functional development team

Promotes a friendly environment and easy management

Transparency and continuous communication between the development team and the client
Drawbacks of Scrum
Poorly defined tasks that lead to crucial inaccuracies in the project

No measure to add new tasks and items during an iteration

Requires experienced professionals. A person lacking experience is unlikely to manage and organize the Scrum workflow well. So, an inexperienced Scrum master can ruin the project
Differences Between Kanban and Scrum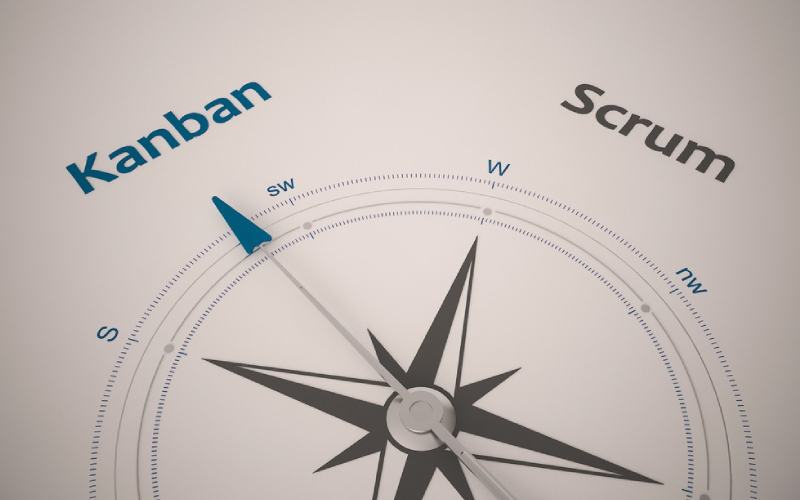 Now that we have covered both project management approaches, you may be in a bit of a dilemma…
Well, the main aspects that differ in the two approaches are:
Team Roles
In Kanban, there are no pre-defined roles in the team. Organization is more flexible as compared to that of Scrum. There are three roles in Scrum that are pre-defined clearly.
Delivery Principles
In Kanban, continuous delivery is a major principle. Yet, in Scrum, work happens in timeboxed sprints that end with a potentially releasable Product Increment.
Cycle Time
Kanban works well when the variability is highly prioritized. Cycle time defines the workflow. With Scrum, the teams have a chance to prioritize the tasks and divide them into batches. This way, Scrum offers more velocity as compared to Kanban.
Pull Requests
In Kanban, there is a single-piece flow. It means that work progress is pulled through the system as a single entity. In Scrum, things are quite different, where work is recorded in the sprint backlog and is pulled through the system in small batches.
Similarities of Kanban and Scrum
Even though Kanban and Scrum are quite different, they still have a lot in common. The first and most important common feature is that they both are Agile.
Both of them also lay a strong emphasis on transparency and believe that it drives the process improvement very well. What's more, they require the project team to be self-organized and cross-functional.
Both Kanban and Scrum teams work on optimizing their release plan continuously in order to deliver the required software as early as possible.
Kanban + Scrum = Success
Sometimes it's very hard to figure out which Agile approach works best for a given project. It might look like Scrum has everything you need to organize the work of your team effectively, but there's just one feature from Kanban you're missing to reach pure perfection. In this case, why restrict yourself when you see that the limitations of just working Scrum or Kanban interfere with the efficiency of your team's work?
To alleviate this problem a term 'Scrumban' has been created. Scrumban allows adapting the two approaches for the benefit of a project and its team. Since both Kanban and Scrum are agile, they are quite flexible and can be adapted.
Final Thoughts
Scrum and Kanban are two different project management approaches that are frequently used in Agile. Some teams stick with Scrum, while others believe that Kanban works better. Both of them have their advantages and drawbacks. Sometimes Kanban and Scrum work better when they are united.
Agile is all about being flexible and adjusting the system to meet the needs of a given project. So if you like something from the approach you are not currently using, why not try to implement it?
The main thing is to start small and to make sure to avoid any confusion. The ideal way to implement these two approaches is to have a robust project management software, such as ProProfs Project. From defining clear goals and objectives to generating insightful reports, the software also helps in achieving maximum team transparency.
---
Recommended Read:
Do you want a free Project Management Software?
We have the #1 Online Project Management Software starting at $0