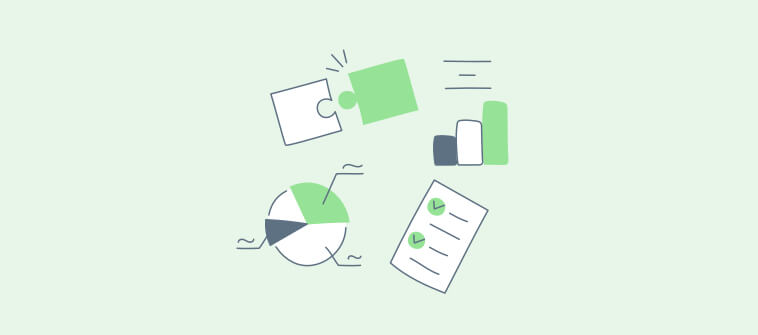 Marketers today are facing incredible competition. In the field of digital marketing, the amount of developed content is mammoth. Without adopting some smart ways to make processes faster, it is very difficult to keep your productivity up.
A research conducted in 2015 has suggested that nearly 45 percent of the paid activities can be automated via modern technologies. And we have come quite a long way from 2015, which means both the quantity and quality of technologies at our disposal have improved significantly.
Partnering with technology and leveraging the various tools available at your disposal is one of the best things you can do to improve the efficiency of your operations while simultaneously driving revenue through sales. There are a number of softwares available for your specific needs.
So, to make sure that you are making good use of technology to achieve your marketing-related goals.
#1: ProProfs Project– Project Management Software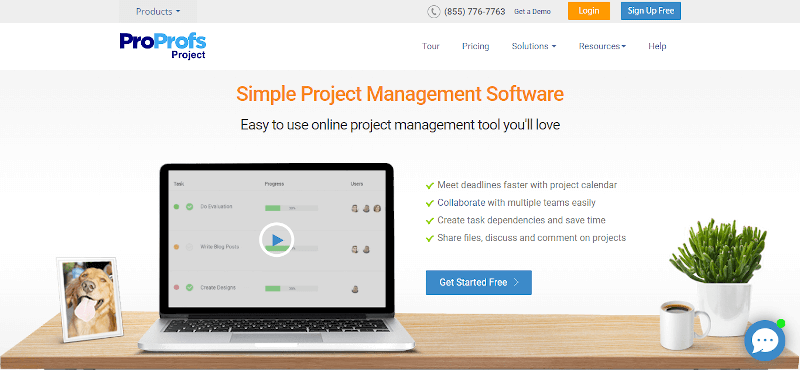 ProProfs Project, unparalleled project management software, enables companies to keep their business on the right track. It lets you track projects, ongoing tasks, etc. with perfection, and that ensures timely completion and prevents budget overrun.
This SaaS project management software is packed with a gamut of features, such as: 'A simple yet powerful dashboard,' 'Time tracking,' 'Color-coded tasks,' 'Gantt charts,' 'Insightful reports,' 'Automated invoicing,' 'Calendar view,' etc.
These features help marketers handle their projects and create an ideal work plan, which further results in high productivity levels. Another benefit you gain is 24/7 customer support available on various service channels. It means you can get assistance anytime, anywhere.
The price of this project management software is kept very reasonable, even a forever free plan is available, although you will only have access to basic features. Paid versions offer premium features, and you can check them out by opting for a 15-day free trial. What more could you ask for?
#2: 10to8 – Appointment Scheduling Software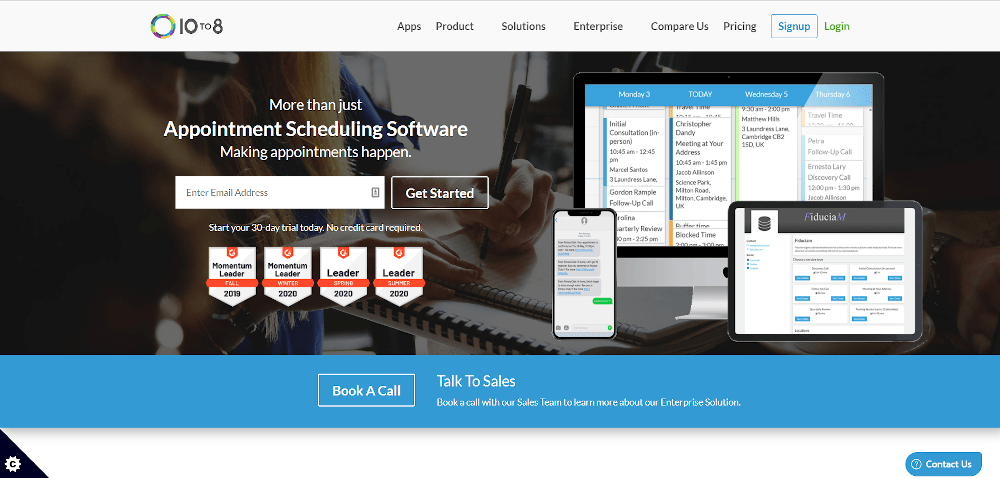 10to8 is an appointment scheduling software that can help rid your business of wasted time.
You can quickly organize and manage meetings with your clients as well as your team.
It's great to be available for meetings with colleagues and clients, but being available all the time can significantly decrease productivity. With the 10to8 daily appointment planner, you can share your availability calendar with others and schedule meetings. This helps you take control over your schedule, wave goodbye to ad hoc interruptions and get things done.
The flexibility of customization makes it a perfect tool for businesses with complex scheduling needs and tight schedules. You can reduce client no-shows by up to 90% with features such as two-way chat, automated email and text reminders, and personalized booking pages. Once you define your available hours in 10to8, you can also specify who can grab a slot with you or what service types are open for everybody. Adding 10to8 to your productivity tools stack will not only save you time but with its generous Free Forever Plan, it will save you money too.
#3: Vcita – Client Portal Software And CRM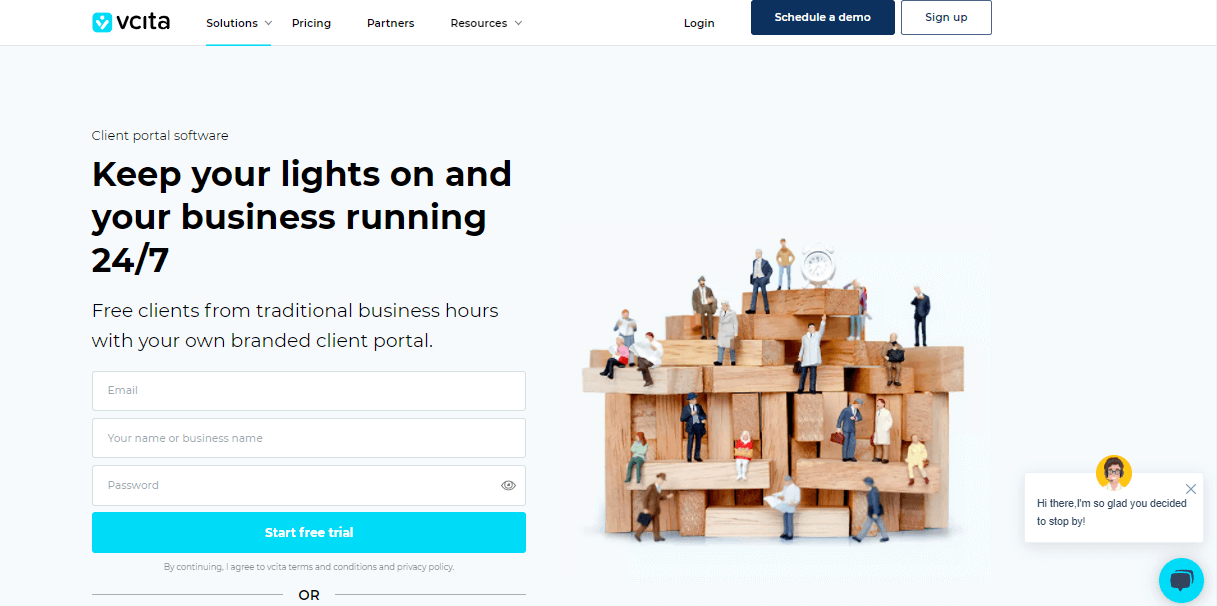 Vcita is an end-to-end client portal and CRM platform.
With vcita, you get a client portal that lets you schedule online appointments, handle payments, collaborate, and communicate with your clients – all in one place.
The vcita dashboard offers you a full overview of all upcoming and recent activities – including appointments, pending payments, and more.
Vcita CRM system also serves as an efficient collaboration platform letting you securely share files with your team, tag leads, and view client history.
You may also brand the portal to offer your client a customized experience. Finally, vcita offers a variety of marketing tools to help you capture leads and nurture prospects via email and SMS.
Read More: 14 Best Product Roadmap Software to Streamline Project Management
#4: Teamwork – Project Management Platform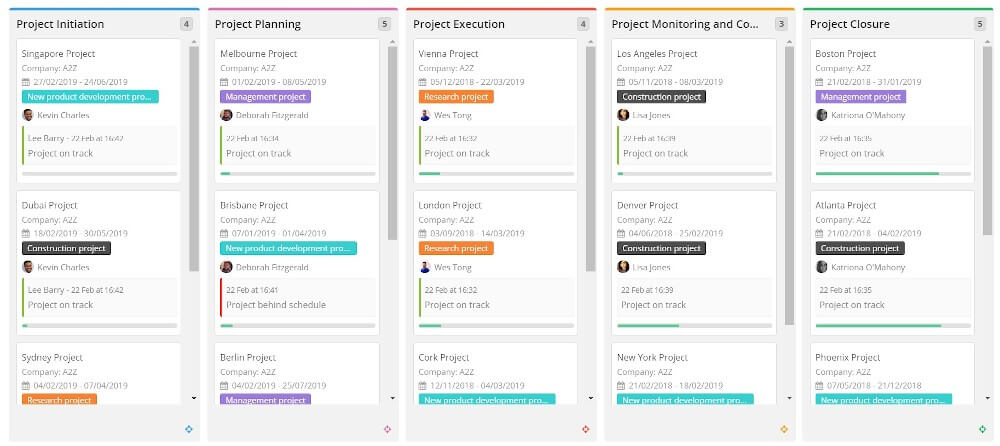 Teamwork is a project management platform loved by over 20,000 companies worldwide, including agencies, business owners, professional service providers and many, many more.
It is a powerful tool and is feature-rich yet has an excellent and intuitive user interface. It allows you to manage and track multiple projects simultaneously using its wide range of features. You can view current tasks and projects using a variety of different views, you can easily view and manage team member workloads for effective task distribution and you can also manage client permissions to features such as time tracking and invoicing, making it perfect for agencies
#5: nTask – Work Management Tool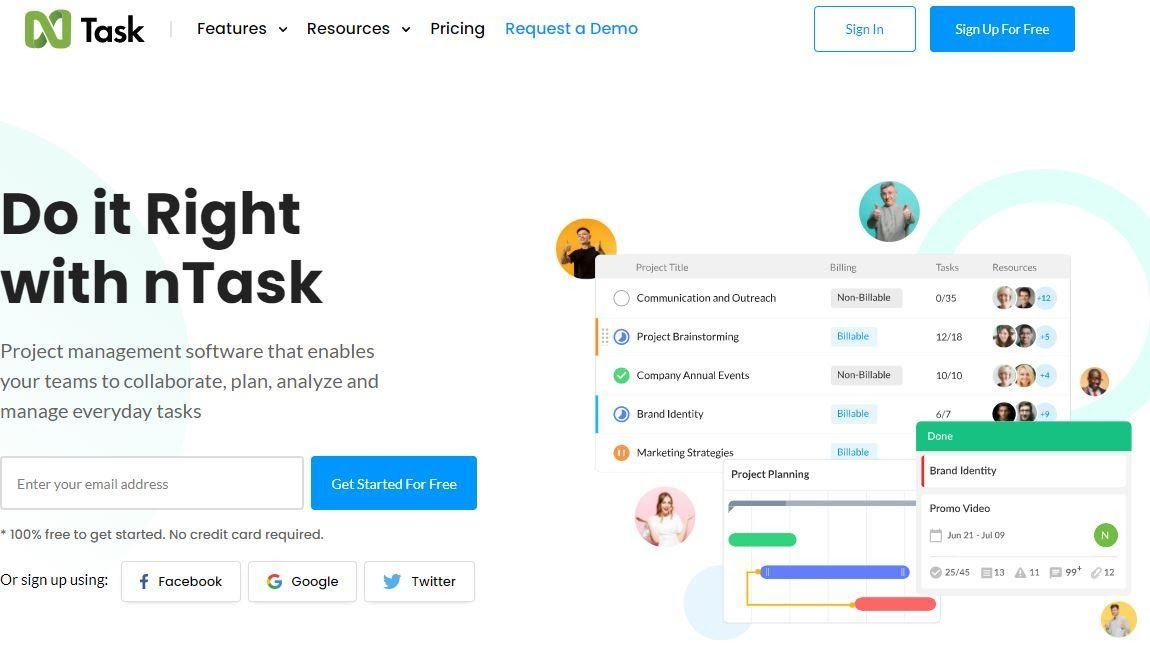 nTask is a work management software used by more than 150,000 teams across the world, from teams ranging from startups, medium enterprises, consultants, marketing agencies, and corporations.
It offers several project management, task scheduling, meeting notes creation, timesheets, Kanban boards, issue tracking, and Gantt chart features to get work done productively. nTask gives the ability to users to view tasks in the grid, list, calendar, board, and Gantt view. It can be used to track project progress, task assignment and collaborate on work with your team seamlessly.
Now you don't need to switch apps as you manage everything related to your projects in one place, create folders, manage documents and integrate your favorite apps with nTask.
#6: Narrato.io – Freelance copywriters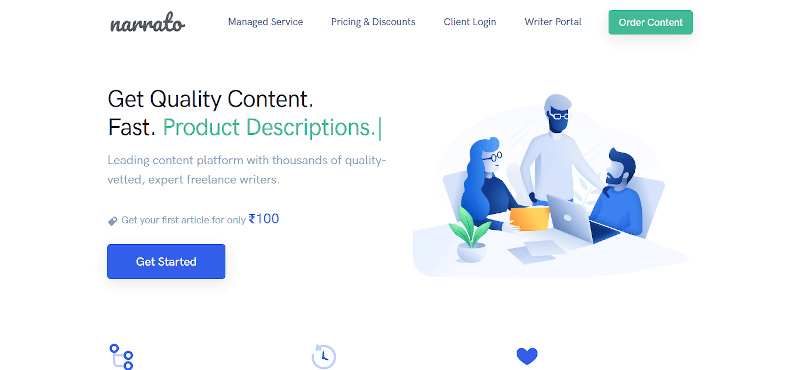 Content is very important for online marketing these days. Considering the volume of required content, outsourcing content writing has become the norm. Narrato.io is an amazing platform to hire freelance copywriters quickly and effortlessly.
Once you order content on Narrato.io, the smart algorithms of this platform match your order with the most suitable freelance writers on board. Content is delivered within 24 hours after a writer picks a content piece, and you only pay for it if you are satisfied. You can ask for as many revisions as you want until the content meets your requirements.
Writers on Narrato.io create content for blogs, social media marketing, website copies, and so on. The platform has a built-in plagiarism checker to ensure your content is completely unique. Narrato.io also offers a free image recommendation tool, where you can find high-quality images for your blog posts and articles.
Read More: 14 Best Resource Management Software & Tools Of 2022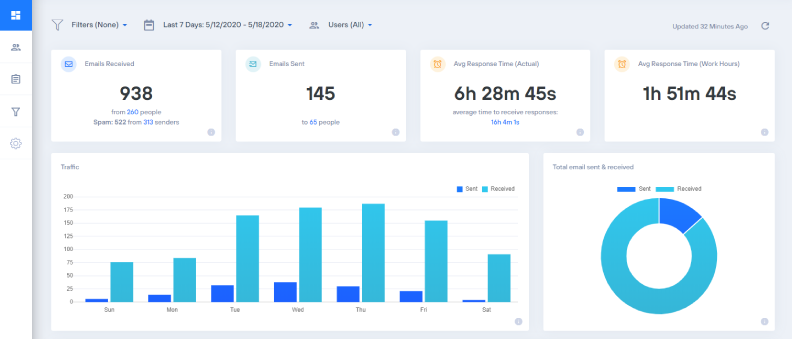 Email permeates almost everything marketers do on a daily basis. Communicating with vendors, customers, leads, and other stakeholders is critical to building relationships that bring marketing results. EmailAnalytics is a first-of-its-kind email productivity tool that visualizes email activity of you and your team. It shows you essential productivity metrics like emails sent and received by the day, top senders and recipients, and a breakdown of email activity throughout the course of your typical workday.
Perhaps most importantly, it calculates the average email response time of you, your team members, and even your clients. Response time is a critical KPI for converting leads into sales.
EmailAnalytics enables you to visualize and monitor your team's email activity so you can identify top performers, rebalance workloads, improve productivity, and increase conversion rates.
#8: ProofHub – Project Tool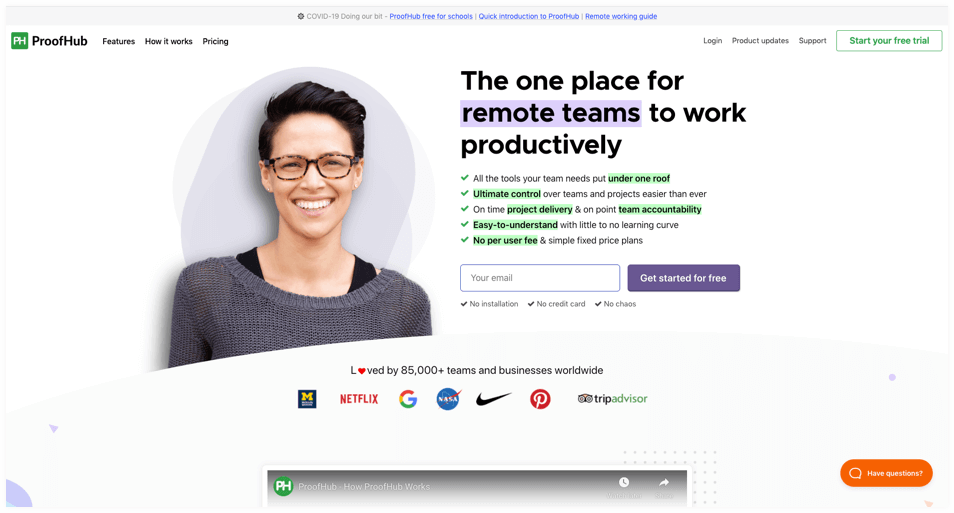 ProofHub, an all-in-one project management, and team collaboration software, simplifies the way teams manage their tasks, projects, and communications, and helps them stay productive at work. The easy-to-use interface makes onboarding effortlessly easy.
The software offers flexible task management features; you can use to-do lists for simple task management or create custom workflows using Kanban boards for agile task management. There are Gantt charts to make project planning hassle-free. There's an in-built Group chat feature that allows you to communicate with your teams. You get a dedicated space to carry out real-time discussions. There's an online proofing tool to make the review process easier.
You can also set the parameters of your choice in Custom reports to track and manage your resources just the way you want to. ProofHub also integrates with third-party apps like Google Drive, OneDrive, Dropbox, Box, Freshbooks, and more to bring all your data in one place. Plus, you can always stay in ultimate control of everything that's happening in the projects with ProofHub's real-time notifications.
#9: Buzzsumo – Content Explorer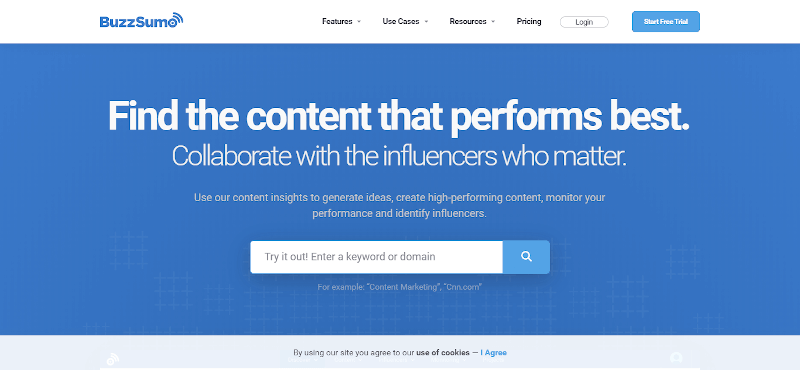 Buzzsumo is another great platform that gives you valuable insights to create high-performing content. The basic features of this tool include content discovery, content research, content monitoring, finding influencers, and easy automation. You can browse through burning topics and latest trends in the market, on Buzzsumo, to generate great content ideas. You can also find keywords and content examples here to create engaging content.
Another great feature is that you can discover questions that people are asking on Quora, Amazon, or the likes. It lets you identify the gaps in knowledge so that you can create valuable and in-demand content.
Buzzsumo also allows you to check your content's performance by monitoring your competitors, tracking brand mentions and backlinks, etc.
#10: Canva – Graphics Designing Tool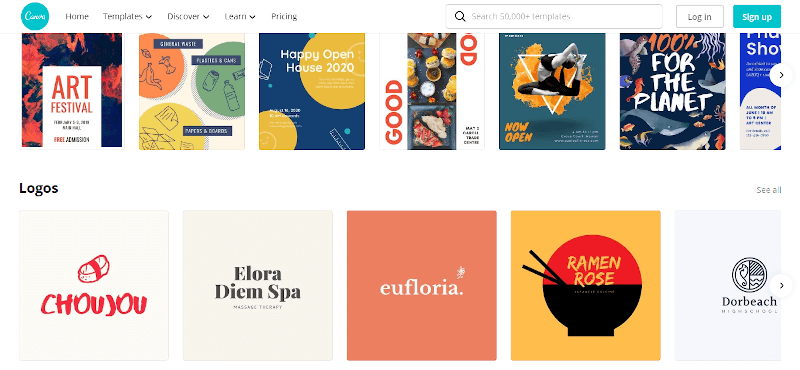 To design graphics and create eye-catching featured images for your content, you can put your trust in Canva. It gives you the scope of designing graphics for any platform, be it a presentation, a blog, or social media. Canva has preset design templates, but you can also choose a custom size if you need to.
You can add images, icons, and text to your designs. Searching for stock images based on keywords is also very easy here. There are some features that can be accessed only with the paid membership, but free stock photos and icons are also abundant. All in all, it is a very user-friendly and inviting platform.
#11: Google Drive and Docs – Storage & Cloud Document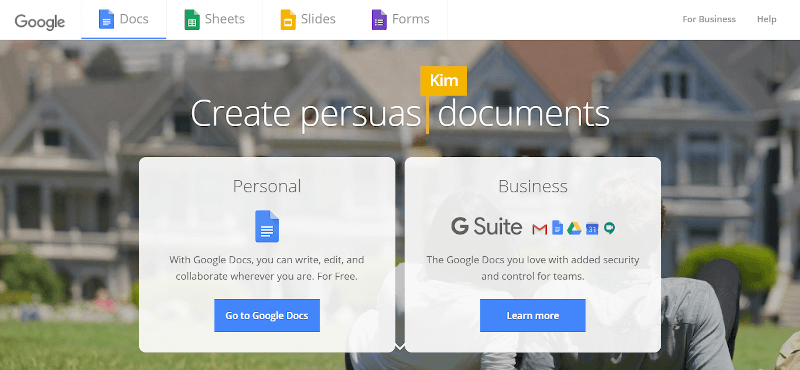 If you love the features that come with the MS Word package but also want your files to be accessible from anywhere, Google Docs is your go-to tool. Google Docs lets you create text documents and save them in the cloud, so you can access them from anywhere and at any time. All your changes are autosaved, and that means you can work without any worries. The tool also lets you share documents and leave comments so that your team members can make the required changes in the text.
Google Drive is another very handy tool that offers free cloud storage for files, upto 15 GB. There are paid plans too if you seek more storage. You can store, share, and access files from anywhere with Drive. You can also share larger files via Google Drive, which is generally not possible with email.
Read More: 11 Best Product Management Software in 2022
#12: Grammarly – Content Writing App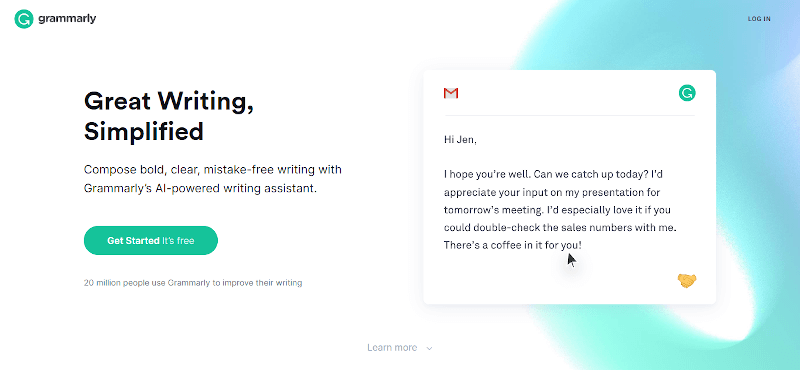 Marketers have to be sure that their content is flawless. In this context, Grammarly can offer great help. The job of editing and proofreading lengthy write-ups generally gives vexing experience and kills a significant amount of time. But with the help of Grammarly, you can easily check for errors in grammar, punctuation, and spelling.
It also suggests corrections to make your content more readable and improves clarity by removing redundant words or replacing longer sentences. The tool can even check the tone of your message – friendly or formal – which is important depending on who you're sending it to. Grammarly has an in-built plagiarism checker as well, which can be quite useful at times.
You can add its free extension to your Chrome browser for more easiness.
#13: Buffer – Social Media Management Tool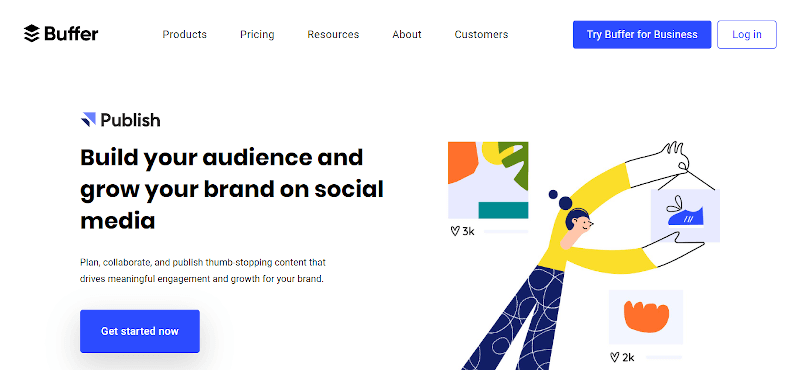 Buffer is another tool that content marketers would love. It is a social media management tool that lets you plan and create content in such a way that helps you establish the bond of trust with SM users and advertise your brand. You can manage all the content for different social media platforms – Facebook, Instagram, Twitter, Pinterest, and LinkedIn – through one simple dashboard. The tool lets you plan and draft content so that you can stick to your publishing schedule for each of your social accounts. You can also analyze the performance of your content on social media and reply to conversations through Buffer.
#14: Slack – Real-Time Communication App
Email is not really the best option for real-time communication. You need a messenger that keeps you connected with your team in an organized and priority-based manner. Here, we are talking about 'Slack.'
It lets you have conversations in dedicated spaces called channels, instead of a single inbox, and you can choose which conversations are most important and which can wait. You can create channels with an individual or with more team members depending on who you need to collaborate with. Slack provides a secure and productive platform for work and collaboration to teams of all sizes. In addition, you can easily search older conversations for information from its archives. It has both free and paid plans, so make the decision based on your business needs.
Read More: How to Build High Performing Teams (10 Ways)
#15: LastPass – Password Management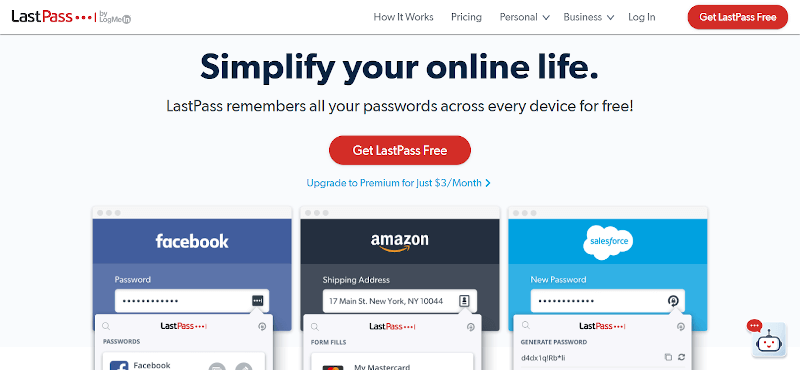 LastPass is another great productivity tool that marketers can exploit to achieve their goals. Marketers create accounts on multiple advertising sites to make their campaigns successful. But keeping a throng of complex passwords in mind is not easy, as one small mistake is all you need for being denied. That's not good, right?
LastPass keeps all your passwords safe and takes away all the hassle. Plus, it supports two-factor authentication, so, yes, you can trust this app without any second thoughts. Its pocket-friendly pricing will tempt you to buy.
#16: Amplitude -Product Analytics Tool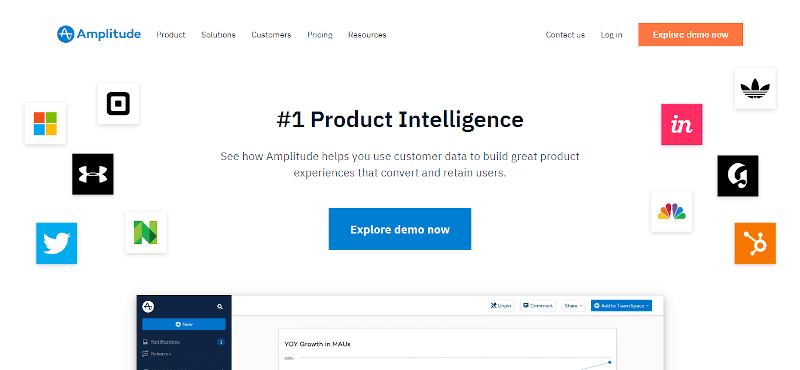 Amplitude is a product analytics tool that helps you use customer data to enhance the quality of your offerings. This product intelligence tool gives you a 360o behavioral analysis of the customer journey, so you can understand the intent behind each action taken by your website visitors.
You can also learn which factors draw the attention of potential customers towards your products/services. This tool also helps you find new growth ideas and create targeted campaigns effectively. You can also take a free demo of this tool before switching to the paid plans.
Wrapping up
Productivity in any sphere can be increased significantly by working smart rather than just working hard. And working smart means using all the available resources to your advantage. Using these tools to fuel your marketing campaigns will surely take some burden off your shoulders and make processes much faster and more streamlined.
Do you want a free Project Management Software?
We have the #1 Online Project Management Software for effective project management.