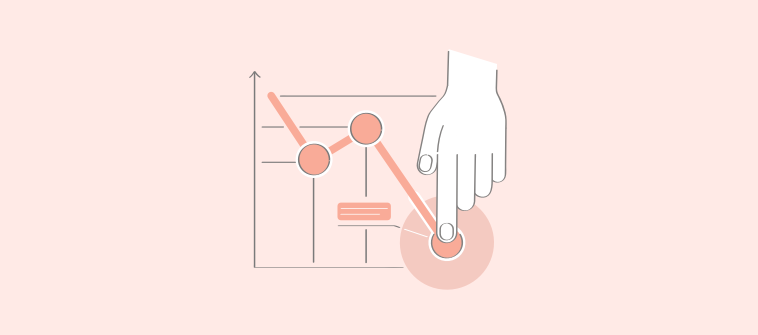 Imagine you've recently taken up a project after meeting with a client and understood what they wish to achieve through their vision. You gather your entire team to plan out how to execute the project within a set deadline. You allocate the resources and assign specific goals to your team members, and everything is going as per your plan.
But, after a month, the client contacts you with a change in their vision – they now want to cater to a whole new target audience with their project or product. Now, this was something you or your team couldn't have anticipated at all!
So, what do you do?
How do you change your process one month into the project execution?
Unanticipated risks can crop up in a project anytime, and it is how you manage them that makes or breaks its execution and potentially lead to project failure. This is why it is important to have a robust enterprise project management software in place to not only manage but prevent and resolve project risks immediately.
But, before we jump into the solution, let's understand the different risks that your enterprise can face during project management lifecycle.
What is Risk in Project Management?
Risk, in project management, can be defined as an unexpected event or situation that affects your project. Now, most people relate "risk" with a negative effect on projects. But, in real life, a risk can affect projects for better or worse.
Yes, risks in project management can actually have a positive impact.
When we talk about risks and it affecting projects, we mean there can be changes in:
people

processes

resources

technology
…or any other aspect in project management.
However, it is essential to know that even project issues affect projects – but they greatly differ from project risks. Let's dip our toes in that pool and understand the basic difference between the two.
Are Project Risks & Project Issues the Same?
The short answer is no.
Project risks and project issues are not the same.
Project issues can be defined as a problem you know will affect your project. So, in the case of project issues, you can have a plan B in place if something goes wrong.
But, this is not in the case of project risks. As these problems are unanticipated, you cannot have a plan B in place to deal with the risk. However, you can make sure you don't react negatively to the situation and overcome the obstacle with a clear head.
Now that have covered the basic difference between these two terms, let's cover a few examples of risks in project management.
Project Management Risks Examples
1. Bitcoin Leak
Mt. Gox, a Japanese bitcoin exchange, was launched in 2010. Being the largest in the world, the bitcoin hack in 2011 cost a lot. According to Wikipedia, Mt. Gox lost over 850k bitcoins that were worth about 0.5 billion US dollars! Woah!
Although 200k bitcoins were recovered, its then CEO Mark Karpeles did admit that their system had a few glitches and weaknesses, leading to this bitcoin leak.
What was the risk that resulted in this failure?
Admitting to software weakness shows that their system was not ready to be implemented and launched back in 2010. The launch in itself was a big risk. The risk was whether or not the system is secure enough to tackle any breach. Surely, it wasn't.
What do we learn?
Never launch a product, system, or software without playing out ALL possible scenarios. The launch should come to light only when the testing of all scenarios shows a green light.
2. NOAA-19 Satellite Installation
Not all failures or risks are IT-related. NOAA-19 satellite is one example of risk in project management that shows that risks can crop up even in the most unanticipated scenarios. On 6th September 2003, the satellite was damaged badly. A few workers, while working on the satellite at the Lockheed Martin Space Systems factory, were trying to turn the satellite horizontally but failed to do so.
Instead, the satellite fell to the floor.
The damage?
A lot to the satellite and about $135 million to the project. Ouch!
What was the risk that resulted in this failure?
Who would have thought that a mere fall during the installation of the satellite could cost so much? The risk was that during installation no one even thought of taking any precautionary measures. Without these measures, the team couldn't ensure the process was executed perfectly.
What do we learn?
Risks can occur anytime, from anywhere. It is best to be safe and set precautionary measures, ensuring proper project execution.
3. Knight's Trading Glitch
Another major software glitch cost the American market $440 million. Knight, one of the largest American market makers, lost 75% of their shares as their faulty software shared unintended trades in the market. This flooding of shares in the market led to a ton of loss.
What was the risk that resulted in this failure?
Faulty software. Adopting a software in your organization without taking precautionary measures will lead to failure.
What do we learn?
Always check all bugs and ensure the software is bug-free to avoid such situations. In addition, it is also essential to have a firewall or a good antivirus installed to stop the software from sharing any sensitive data outside your organization.
---
Types of Risks in Project Management
All common project risks can be broadly categorized into two types:
Internal Risks –

Risks that usually pertain to the project itself

External Risks – Risks that are generated outside the scope of the project
Digging deeper into the types of risks in project management, there are six common project risks that have a negative impact on projects, ultimately resulting in failure. They are:
Financial risks include all risks that are related to project financing, including operations, equity, execution, and production. Few examples that can be considered as financial risks include funding cuts, cost overruns, and inaccurate cost estimates.
☛ Technological Risks
Technological risks include all the problems that may occur in a project due to technological failures. This could include anything from defining a new feature in an application to its implementation.
A few factors that cause technological risks are neglect in product design, inaccurate anticipation of software or hardware dependencies, and unavailability of technology. This risk also includes technological components that are not scalable, interoperable, compliant with standards, and full of security issues.
☛ Economic Risks
Economic risks cover all risks that have a macroeconomic impact on a project. A few factors that are attributed to economic risk include insurance, minimum wage, taxes, duty rates, material or technology costs, and market prices.
☛ Social Risks
Social risks, as the name suggests, includes all risks that have a social and cultural impact on a project. This includes people risk and other factors that have a negative impact on brand or reputation.
☛ Environmental Risks
Environmental risk can vary from weather conditions to the company environment. These risks are usually unpredictable and, therefore, extremely difficult to manage or prevent.
☛ Political Risks
Political risks are extremely important to consider when evaluating potential risks that may come up during project implementation. However, according to the Forbes Global Risk Management Study, "most companies neither measure or manage political risk". Political risks include all local, state, and national risks, along with code and regulatory impediments.
Now that we have talked about the six common project risks, it's time to talk about solutions! According to a study by VisionOne:
The percentage of organizations that used spreadsheets to manage multiple projects went down from 74% to 67% between 2015 to 2016.
So, what did they move on to? Enterprise Management Software!
How and why EPM software is a great solution?

FinancesOnline defines EPM software as:
"A software that offers businesses the features they need to competently manage small and complex projects at an enterprise level. The right software helps you to:
look at projects from a strategic viewpoint

prioritize projects and assign resources accordingly
decide how a project can fit into company goals and long-term objectives
streamline all connected projects to boost effectiveness."
Another definition given by Genius Project says that:
"An enterprise project management software provides organizations with a holistic view into:
the status of projects and resource availability

the ability to deliver projects
The software also ensures all projects are aligned with the strategic goals of your organization."
All in all, EPM software is a tool that features everything needed to streamline workflow, teams, stakeholders, and clients at an enterprise level.
Now that we have covered the basics, let's see why EPM software is a great solution to avoid common project risks.
Read More: A Complete Guide to Enterprise Project Management in 2022
How and Why EPM Software is a Great Solution?
Common project risks can be anticipated and avoided by taking the right precautionary measures and protocols. But, how does an EPM project management software come into the picture?
Well, EPM software is one of the best ways to avoid project failure. In this section of our blog post, we will cover various ways EPM software can prove to be a great solution for avoiding the most common project risks.
✔️ You Can Easily Define Project Goals & Objectives
Project Management Institute concluded in a study that 37% of project failures can be attributed to an unclear or inaccurate understanding of project goals.
To tackle these risks, enterprise project management (EPM) software tools such as ProProfs Project, provide a platform that allows users to breakdown project objectives and what it entails for all stakeholders. This, in turn, makes sure that the project goal is not only defined accurately but is known and understood throughout your team and stakeholders as well.
✔️ You Can Collaborate With Your Teams Efficiently
The most common reason for project risks to occur is inefficient or incomplete team communication. As most companies in today's world have teams distributed all over the world or hire freelancers, keeping in touch with teams has become more difficult. This takes a toll on the overall project implementation, leading to numerous issues and risks.
But, choosing a robust enterprise work management tool makes sure your team can connect in real-time, anytime and anywhere! Such software also offers features that allow you to receive email notifications so that you are always up-to-date about any development in current tasks or additional upcoming tasks.
All in all, EPM software makes team collaboration extremely easily, therefore, reducing the overall risks that occur due to lack of team communication.
✔️ You Can Manage Your Projects Effortlessly
Is your team unable to meet deadlines? Are you unable to pinpoint the cause of the many gaps in the defined project timeline?
Well, this is another top reason why projects fail. The risks of such actions can usually be evaluated, but doing it manually is a daunting task – and sometimes impossible.
The ideal way to tackle this problem and manage both your team and projects efficiently is to choose an appropriate enterprise management software that offers all the necessary tools. From managing multiple projects and tasks on a single dashboard to adding time trackers to different tasks, the software offers multiple tools to effectively manage teams and projects – without any hassles!
A few other reasons to choose an enterprise management software for your team include accurate invoice generation, thorough report generation, and easy task delegation.
Deploy EPM Software & Avoid The Most Common Project Risks!
Project risks are inevitable, however, it is always beneficial to be prepared beforehand and tackle them immediately to avoid any future problems. Nowadays, EPM software is the ideal way out and is gaining popularity among people. From keeping track of team members and their progress to generating thorough reports, the software offers it all and much more to manage projects effortlessly and efficiently!
Now that you have a basic idea of common project risks and how an EPM software can help, let's discuss a few FAQs people have regarding this topic:
Q. How do you define project risk?
Project risk can be defined as an uncertain event or situation that affects a company positively or negatively.
Q. How do you identify risks in a project?
Identifying risks can be tricky as they are unanticipated problems that can crop up in any phase of project management. The ideal way to identify risks is by seeing whether your actual execution of the project is different than what was planned. The deviation can help you analyze whether your project is under risk.
Q. How do you manage risks in a project?
Managing risks is really important, and if not done right your project is bound to fail. When faced with a risk, instead of reacting to it, it is important to be calm and know what needs to be done to resolve the problem. After identification, it is important to gauge its impact on the project, find out your risk response, assign a person or team to handle it, regularly review risks and also create a risk report for more analysis to avoid the same situation in the future.
Do you want a free Project Management Software?
We have the #1 Online Project Management Software for effective project management.