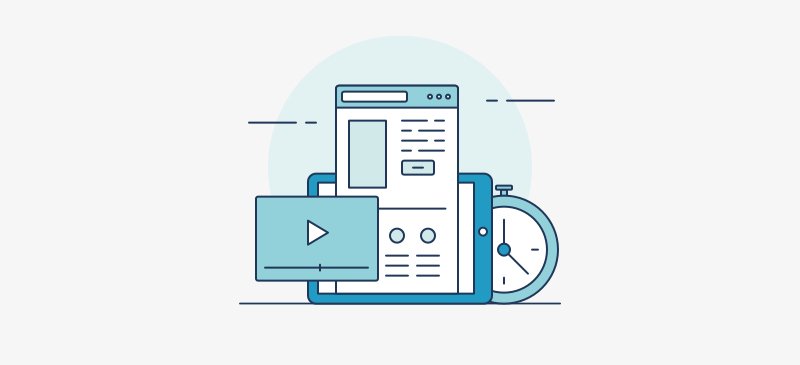 Got some time on a Friday afternoon? Let's use this time to expand our horizons and find out what's trending in the world of project management?
As a project manager, it's always valuable to get to know tips, tricks, information, and general articles about project management from a range of different perspectives. It is significant as that's the key to thrive for today's webby project managers. There are lots of great project management blogs out there with amazing tips, news, articles, and much more. Here is our list of the top 17 project management blogs (which, by the way, have a myriad of followers and for a good reason).
1. Voices on Project Management
This blog is a part of the ProjectManagement.com website, which is very popular and offers modern tips and crucial information that can really help. Posts on this blogging site cover topics such as 'How to end a business relationship and keep your cred' and 'Leading with integrity.' Blog posts are written by some highly successful US project managers, and there are also links throughout the blog regarding webinars and training, which can be very useful.
The 'Girl's Guide to Project Management' blog is a modern blog aimed at… you guessed it. Female project managers often face a whole range of different problems, issues, and hurdles in their job, and they have successfully overcome such obstacles. Therefore, this blog has a great range of tips given by most successful women project managers. Don't be put off if you're not a female, as there are loads of posts by top male project managers that can support your cause.
This blog is filled with posts by highly professional project managers and has a more professional view. The posts here are more focussed on success, engaging your team, and general ways of improving your day to day management skills. Check out 'Project managers don't forget about behaviors and attitudes' and 'Are you an ethically mature project manager?'. There is a lot more on behavioral topics here too, which is a great resource.
If you are looking for real, actionable advice for effectively managing your teams, and building a more productive work culture, ProofHub Buzz is the blog to follow. The blogs are written by a highly successful business leader and a marketing officer who has been featured in LinkedIn Top Voices for three consecutive years. Besides leadership and productivity, the posts focus on Team-building, Motivation, and Self-Improvement.
If you can't be bothered to read posts at the end of a long day, but want some great tips and advice with a really modern edge, Geek Manager is worth your consideration. Each blog has some sort of videos, recordings, case studies, etc. so that you don't have to drown in a pool of lengthy write-ups. There are also books recommended in each talk/video, so you can read further if you wish for the same.
ProProfs Project Blog is a reliable source to access well-written write-ups. When you land on ProProfs.com, you get an opportunity to learn new things with respect to project management, as there are hundreds of PM blogs to read. The factor that sets ProProfs Project Blog apart from other blogging sites is readers' suggestions in the comment section get taken into consideration. This not only makes each write-up insightful but also takes away the project management pain points of most of the website visitors. So, if you want project management software advice, statistics, or anything else, then ProProfs is the place where you will find the best possible answers.
Pmtips.com is a website that can delight you if you are fond of "How To" blogs. Its blog section covers a wide range of project management topics, which have been trending for a good reason. Plus, you are likely to find out relevant answers to your project management questions, thanks to the availability of well-developed content. "7 Questions To Ask About Your Project Scope" is one of the best project blogs to follow. All in all, Pmtips.com acts as a helping hand for beginners and veterans with regard to project management.
If you are after for project management related case studies, The Project Lab can put an end to your search. What's more, statistics are there to educate you regarding how the industry operates and which potential project management challenges you are likely to come across. The Project Lab is a place where you will get only pertinent information, right from ways for seamless time management to tactics for preempting project failure. So, bookmark this website right away if you want a smoother project management journey.
9. Capterra Project Management Blog
Capterra is a well-known website as it helps in buying the right B2B software. It also offers genuine reviews and accurate insights, which, in turn, significantly aids in decision-making. In the blog section of Capterra, you find a multitude of posts dedicated to project management. This cannot be taken lightly because you get efficacious tips, which further makes your project management journey awesome. So, read out cloud project management blogs on Capterra to keep unfolding new techniques of smooth project management.
On PM Basics, you will find one of the best project management blogs. Although you have to sign in to get access to well-developed content. Don't lose heart due to gated content, as it's still worth a shot owing to its out-of-the-box project management methods. For beginners, PM Basics is a treasure of project management blogs.
You are likely to find 'The Tao of Project Management' on the results of Google or any other search engine when you search for keyword: 'Best project blogs to read.' It is because John Carroll's blogs are mainly focussed on project management; therefore you can expect a plethora of vital information. His book — 'The Way of the Project Manager' — sheds light on how to survive in the industry revolving around project management. His PM blogs are basically one of those vital resources that are making the life of project managers easier.
12. >PMStudent
PMStudent is another source to access the best project management blogs. As its name suggests, PMStudent has a central repository of well-written content, which can help out beginners to obliterate their project mismanagement problems. PMStudent is the result of Margaret Meloni's hard work. Thanks to her familiarity with IT Project Management and background in PMO Leadership, Margaret addresses problems related to project management very well though her write-ups. So, if you seek a delightful experience during the project development cycle, start following PMStudent right away!
Everybody loves infallible strategies, no matter whether you are trying project management for the first time or veteran in the same field. Betterprojects is the best platform, where you can locate well-developed project blogs. You always learn about effective and hidden strategies on Betterprojects, as Craig Brown (writer of this blog) digs deep while writing to extract crucial information for his readers. That's the main reason why his write-ups garner so much appreciation. Hence, pay a visit to Betterprojects and get access to the best project blogs to read.
Another site on which you can put your trust with respect to reaching out to the best project management blogs is, 'Project Accelerator News.' Every project blog available on this website comprises essential information and some crucial advice. And each story focuses on unique project management events that happened across the globe. It means you can expect valuable insights with every newly published PM blog. It is worthy to note that every piece of advice in blogs isn't hearsay as they are backed by proven facts.
Catchy titles and attention-grabbing images are the two major specialties of the digital project manager (dpm). These factors usually leave readers impressed, and hence they crave more cloud project management blogs. dpm is entirely dedicated to blogging, which means you get a throng of best project blogs to read. You can expect high quality, right from how-to guides to PM hacks & productivity. So, read each write-up attentively to enjoy flawless project management.
Project Management Hut is worthy of being called as the hub, as you get a multitude of best project blogs to follow. You can take care of your concerns related to project management easily by reading published write-ups. PMHut.com mainly serves purposes revolving around project management software advice, and it is highly beneficial even for veteran project managers. So, pay a visit to PMHut.com and address all your clients' concerns related to project management with aplomb.
Last but not least, 'Project Management Hacks' is worth serious consideration, as it covers a wide range of project management topics. So, pay a visit and get reliable answers to your questions. You would be delighted to know that you can get satisfactory resolutions to both basic or complicated concerns. So, if you want your project executives to be on the boost mode during their job, all you need to do is access 'Project Management Hacks' and learn about trending PM concepts. Well, this blog ends here. In case you have any go-to blogs that you find interesting, helpful, and entertaining, let us know in the comments or via our Facebook page!
If you want to read blog posts about project management with a humorous tone, this is the one for you. The blog has some really great posts about project management with tips, articles, and advice. But it's a little more light-hearted, which is very appealing to many project managers whose stress levels usually go through the roof on a daily basis. This is a great piece to read, as everything reflects conciseness and is relevant to modern project management. Got a spare few minutes on a Friday afternoon? Need to expand your horizons and find out what other people are writing about in the project management world? As a project manager, it's always valuable to get tips and tricks, information and general articles about project management from a range of different perspectives, and that's why in today's webby world project managers can thrive. There are lots of great project management blogs out there with tips, news, articles and more from successful project managers, and here is our list of the top 5 project management blogs (which by the way have lots and lots of followers and for good reason).
Do you want a free Project Management Software?
We have the #1 Online Project Management Software for effective project management.