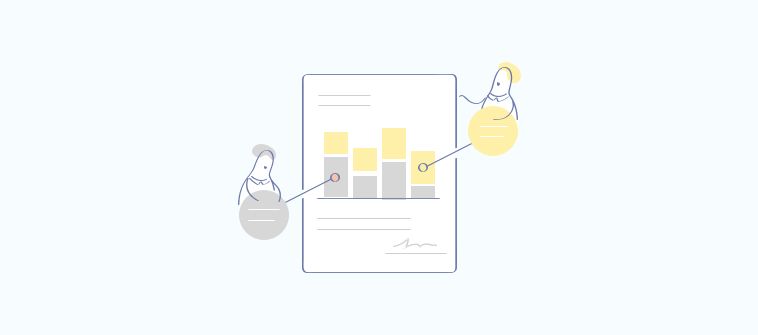 Absence of effective project management severely impairs Marketing from successfully launching quality products – Madeline A. Veltri.
A Marketing Strategy is considered brilliant if it:
Delivers speed to market

Delivers quality products at a reasonable cost

Achieves business targets and makes customers happy
Therefore, a marketing manager needs to constantly adjust his approach for successful marketing.
Speaking traditionally, marketing and project management are two disjoint terms. However, marketing organizations can hugely benefit from the structured and disciplined processes of project management.
Speaking technically, marketing project management empowers managers to view marketing as a strategic growth driver rather than a communication function.
You can make your marketing campaign successful if it sends a brand signal and tempts potential customers to buy and recommend your products & services.
If you read the following 101 for the managers and have a thoughtful take-away from here, you are going to become a wizard of project management for marketing and:
Deliver highly successful marketing campaigns that drive sales

Scale your resources like never before

Enhance productivity, communication and collaboration outputs
Let's get started!
Marketing Project Management – What does it mean, and Why do we need it?
The term refers to the supervision and development of a marketing project. It is sometimes also called project management in marketing and can be understood as the management of a marketing campaign.
Marketing teams have professionals coming from multidisciplinary backgrounds that must work together in harmony for successful project completion. Further, marketing projects also have a lot of variety. They also have a certain level of abstract thinking and creativity.
So, the characteristics of the best management plan for a marketing project are:
Experience

Manual efforts such as creative thinking

Automation such as management tools, designing tools, and development tools, etc

An incredibly consolidated team

Solid communication

Seamless collaboration.
That's quite a list; Right?
From a manager's point of view, project management for marketing has the following stages:
Initiate

Plan

Execute

Monitor and Control

Closure
Now, you must have understood that if you fail to manage all these stages or even one of them, your project is sure to fail!
Hence, project management is the key!
This brings us to the next question:
How to Manage a Marketing Project?
Marketing projects are just like a jigsaw puzzle. You keep on matching the bits and join them till you get the final picture. They have a high degree of randomness, and nothing can tame them like the well-structured processes of project management that have delivered thousands of successful projects since ages.
The project management processes have an inherent order and empower the managers to approach every project in a systematic and stepwise manner, such as:
Planning the campaign

Collaboration on tasks

Tracking work progress

Reviewing, Monitoring and Delivery
Another powerful tool to manage marketing projects like a pro is automation. It reduces the time consumed in routine and mundane activities and simplifies a manager's work. Automation offers effective collaboration tools and boosts Marketing Project Management skills. Automated marketing project management tools like the one offered by ProProfs empowers the managers to keep track of all tasks and calculate various project metrics.
Hence, project management and automation are two powerful tools when it comes to managing marketing projects.
Project management for marketing – How to do that like a Pro?
Though the traditional management practices fail to deliver in the modern markets, they are certainly beneficial in laying the framework for a successful campaign plan. So, if you wish to be a pro at marketing project management, you must combine the best aspects of traditional and modern project management practices.
So, a perfect management strategy will comprise of the following steps:
Step1: Initiate the project
Create a product backlog to understand the reach, customer base, reactions of the customers to the previous marketing campaigns, and learn about the factors that made them a success or failure or mediocre.
Develop a creative briefing after a detailed discussion with your team and prepare a requirement specification document.
Step2: Plan
This is the most crucial stage and involves a lot of tasks and actions such as:
Task formulation and assignment to team members

Arrive at a minimum viable product prototype

Deciding level of effort and investments (costing) that you will require

Doing a sprint backlog for making necessary changes and thrashing
Step3: Execution
Team works on allotted tasks, and managers monitor and track the entire process. Several meetings and discussions are done to evaluate the outcomes of an initial set of processes.
Step4: Monitor and Control
Managers do regular assessments and keep a close watch on all processes. Making sure that all the activities are done as planned and any new updates are passed on to the entire team is a must.
Regularly create project status reports to keep a close check on the progress. This will help you to give a proper and concrete answer to client's questions regarding the work progress.
Step5: Closure
This step comprises many tasks such as consolidating the campaign, creating a Burn Chart, and doing the Fail Test. Do sprint reviews and confirm that everything is as per the plans and discussions.
Take note of any changes requested by the client and convey them to your team in an impeccable manner.
Though it seems like this marks the end of the entire process, there are many other loose ends that need to be tied-up, such as stakeholder sign-off, etc. Make a project closure check-list to ensure proper completion of such tasks and enjoy the celebratory gathering with your team!
Now that we have developed an overall idea let us move on to the benefits of project management in marketing.
Marketing Project Management – Benefits:
Project management reduces project complexities and helps in delivering better performances. Project managers can exercise better control over the entire process of project development and can also shorten the timelines by smart task allotment and tracking.

It increases the effectiveness as all the project deliverables are clear to the entire team right from the start.

It helps managers in developing a competitive advantage and creating a valuable information repository for the entire company.

It brings order into an otherwise haphazard process of developing a marketing campaign.
The team knows:
What to do

How much time they have for allotted tasks

What is the 'NEXT' thing inline
We hope that you realize the importance of project management in marketing, and leave with thoughtful takeaways.
We hope the discussion is useful for all our readers, and they leave with thoughtful take-aways. Let us call a closure with a quick look at some FAQs.
---
FAQs:
Q.What is meant by project management?
Project management is the process of initiating, planning, executing, monitoring, and closing any type of project. It ensures meeting all client requirements, and achieving the desired outcome. It is an entire framework of developing a project smartly, transparently, and efficiently with the available resources and talent.
Project management is done manually as well as via automated tools that are available for free and as paid ones.
Q. What is a marketing project?
A marketing project is an undertaking in which a service, a company or a product is promoted among the masses (or only the customers) to drive sales, interest, investments, and use. Marketing project comprises of various techniques such as:
Video Marketing

Audio-video marketing

Print marketing

In-person marketing

Door-to-door marketing

Online marketing

Offline marketing and lots more
Do you want a free Project Management Software?
We have the #1 Online Project Management Software for effective project management.