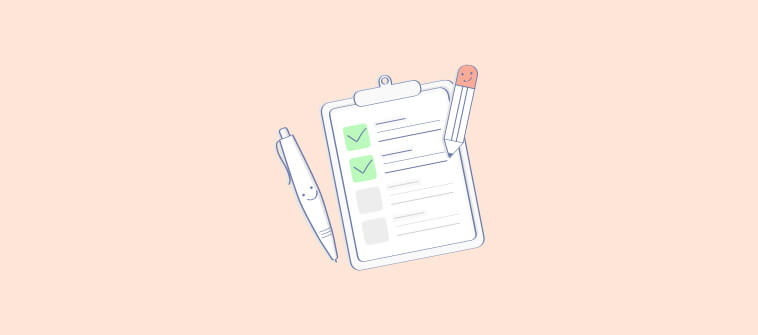 Project management doesn't seem important when you evaluate it on paper, but it has a directly proportional relationship with business growth.
It's no brainer that when you manage in-house or clients' projects appropriately, you enjoy amazing brand equity and economic benefits. That's why MNCs strive to leave no loose ends while managing projects.
The most sought reason behind why SMEs are skeptical about the importance of project management is that they are yet to confront major challenges. Usually, they have fewer and small projects; therefore, they sail through the development process smoothly. But it is significant to understand that project management challenges increase with business expansion, so the habit of taking things lightly will cause trouble later on.
One industry report states that 47% of projects fail because of poor management of requirements, while the other says that 75% of companies have low confidence when it comes to ensuring project success. For more eye-opening statistics, give a tap to this 100+ Project Management Statistics & Facts.
Let's understand why organizations should prioritize the importance of project management in detail:
What Is the Purpose of Project Management?
It may sound like an insignificant question, as the name suggests that PM is all about managing projects. But it is imperative to understand that there are several elements you must control during the project life cycle. The most crucial ones are — 'Scope,' 'Time,' and 'Budget' — which are also known as project triangle.
In short, the purpose of project management is to keep all elements under control, so there will be no success gaps.
What Are the Advantages of Project Management?
There are many advantages associated with project management, and we are going to discuss the major ones. So, let's get started:
1. Pragmatic Project Planning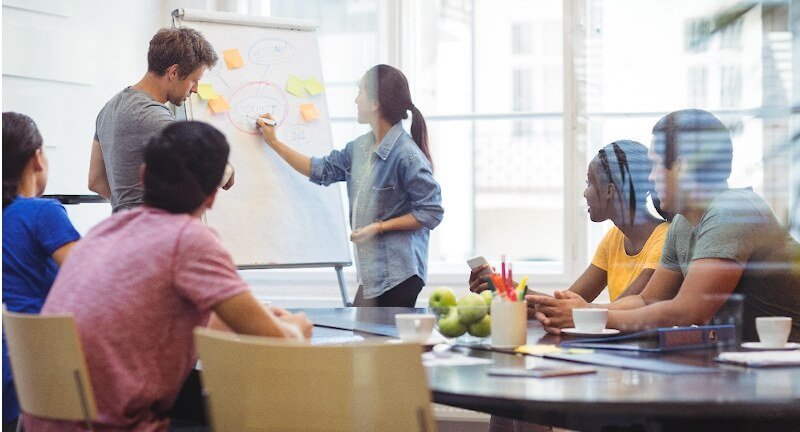 To execute business projects flawlessly, you must have a well-developed plan. Neglecting this fact can cost your business its fortune, as you will face problems like budget overrun, compromised deadlines, etc.
At this juncture, the importance of project management increases because planning is part of its life cycle. With proper project management, you can set appropriate budget estimates and delivery timelines.
Needless to say, when you have a clear project baseline, the odds of success will be in your favor. Besides continuous business growth, you will enjoy strong client relationships.
You can even come up with a perfect contingency plan, which will help you in case the project runs amok. Now, you can understand why project management is important.
2. Clarity on Focus and Objectives
Another benefit you gain via project management is the clarity on objectives, which further improves your focus. It leads to a smooth project development process, and that results in quality deliverables.
Having a clear vision is instrumental for project success because you set several goals in mind before initiating the project. Still, challenges during the execution phase make you realize what's possible and what's not.
So, yes, your focus shifts to realistic objectives when you implement the project management process.
3. Strategic Alignment
Aligning your project goals with business strategy is the key to ensure success. And the project management process is what you need to achieve your strategic goals.
Trying to manage a project without project management is like trying to play a football game without a game plan.

— Katherine Tate
With proper strategic alignment, you meet the project's goals and milestones in such a way that delights clients. In addition, you avoid potential change requests, which means faster project closure.
4. Helps to Become a Better Leader
A project team without a dexterous leader is just like a ship without a rudder, which is moving but with no direction, control, and purpose. And when you are lost in that manner, nothing can be done to improve business growth.
That's why companies invest a good chunk of money to get a nimble project manager on board. Moreover, project-based work will be on a whole different level in 2027, revealed by the reports of Bain & company. It clearly depicts that the importance of project management in organizations will touch new heights sooner rather than later.
The project management process can aid in honing leadership qualities, as you learn how to handle bottlenecks and keep deadlines in check. All in all, project managers can easily stick to the baseline and handle queries of higher-ups if they follow this process attentively.
5. Effortless Quality Control
Client-centric businesses put their best foot forward to control time and budget while working on projects. These factors are important by all means, but the most crucial one is 'Quality'. It is because clients will consider the delivered project a failure if deliverables aren't up to acceptable quality standards.
The quality of projects gets compromised due to shoddy execution, which, in turn, leads to more rework. All of this makes certain that the project is off the track, and SLAs are compromised. Goes without saying, clients lose their trust in you and spread the negative word in the business world.
But you can avoid all of this by running a project management process. This can really do wonders, as you can keep things under control during each phase of the project (initiation, planning, execution, and closure).
All in all, project management is the key to quality control and assurance.
6. Flawless Risk Management
Risks have always been part of projects, unfortunately. When they make an appearance during the development process, all your project plans are likely to hamper. Due to unforeseen risks, problems like compromised deadlines, cost overrun, etc. take place. Consequently, this brings your business's credibility into question and results in project failure.
All things considered, risk management is a crucial aspect of the project life cycle. Keep one thing in mind that the approach of sweeping project risks under the carpet and hoping for the best will only create problems for your business. The reason being is hidden risks will affect the functioning of the project, and that will get you a call from an angry client.
So, instead of jeopardizing your brand image, you should perform the project management process to mitigate risks during each stage of the development process.
Tip: Solve project risks as per the criticality basis because critical issues can appear again if they don't get resolved from the root.
7. Continuous Project Oversight
Keeping a close eye on the project's progress is vital to secure the desired deliverables at the end. It may sound like a boring job, but you need to understand that projects are generally one mistake away to go off the track. Therefore, ensuring that your project team adheres to the project plan is imperative.
With continuous project oversight, you can make sure that your team doesn't deviate from the intended workflow.
What's more, you can easily develop project status reports to maintain transparency with clients regarding the current progress. By performing the project management process, in a nutshell, you can keep a tab on things.
Now, you can comprehend why project management is important.
8. Controlled Money-flow
One of the major benefits of project management is that you can control unnecessary expenses significantly, which ensures that the problem of cost overrun doesn't come out to haunt your business's bottom line.
Controlling money-flow is significant because budget overrun will leave you only two options: 'Compromise with ROI' and 'Contact clients to revise the contract's terms'. Both of these alternatives lead to a loss.
According to reports of PMI, 9.9% of every invested dollar went in vain in 2018 due to poor project performance. It means $99 million gets wasted for every $1 billion invested. When you lose that much money, your chances of beating business rivals seem bleak.
By means of project management, you can keep project costs in check and use your resources effectively.
9. Subject Matter Expertise
For project success, having vast industrial experience under your belt is extremely important, because you cannot progress smoothly without subject matter expertise.
Highly experienced project managers usually have sure-fire strategies and clarity on required systems, possibilities & limitations, issues, etc. With such in-depth knowledge, they face no difficulty while having discussions with clients and teams. Thanks to a meaningful dialogue, projects get delivered on time and pleasantries are exchanged.
So, if you want to gain comprehensive knowledge, invest time in the project management process right away!
10. Gives an Opportunity to Learn From Failure for Success
Everybody makes work-related mistakes at some point in time, but the factor that matters is how well you've learned from them. The major advantage of project management is that you bring discipline during the process and learn from the struggling phases.
The last phase of project management — Closure — helps project managers in a great manner. In this phase, documentation gets done to keep compiled information on what went well and what went opposite of expectations. It helps to make goofproof strategies for the next projects, which further results in success.
The significance of documentation shouldn't be taken for granted because if you don't have the list of 'do's and don'ts', you will make the same mistake over and over. This will bring a curtain over your business for sure. That's why project management is important.
11. Promises Apple-pie Order
Project management ensures the right people work on the right things and at the right time. To put it briefly, you maintain the right order throughout the project life cycle. It obviously benefits your business sooner rather than later.
Generally, companies have reactive planning processes to cope with project-related problems. But they can enjoy the perks of proactivity if they follow the project management process. It is so because you proceed in a step-by-step manner during the PM process, which lowers down the chances of making silly errors and keeps the project baseline intact.
By following the PM process, you can clarify the roles of each individual, streamline work procedure, mitigate risks, and meet deadlines. All in all, project management promises apple-pie order and makes the life of business owners easier during the pursuit of success.
Related read: Project Management Best Practices
Should Businesses Invest in Project Management Software?

Giving undivided attention to the iron triangle is extremely important, as it is the factor that makes the difference between success and failure. To take care of it, most of the businesses use reliable project management software like ProProfs Project. Such software comes with a multitude of handy features, which help to keep projects on track. Such as:
Gantt charts help you monitor the project's progress

Task priorities help to complete time-sensitive project activities

Project templates aid in handling repetitive tasks

Time tracking lets you prevent time sinks

File sharing improves team communication
So, yes, businesses must invest in project management software if they wish to remain in a pole position.
Final Few Words:
According to a survey conducted by Gartner, the project failure rate is around 50%. The reason behind such an annoying result is that most of the projects are exposed to vague objectives, unrealistic planning, and lack of resources. Now, you can understand why we need project management.
Great management always results in success. Plus, you can ensure that who will work on what and when, so factors like scope, budget, and time don't get jeopardized.
If we put everything together, the outcome will reflect only one thing: Project management offers great help to achieve ideal deliverables, promises high ROI, and aids in expanding the client base.
---
FAQ
Q. What are the benefits of project management?
Well, we have already illustrated the benefits of project management. So, here's the quick overview:
Pragmatic Project Planning

Alignment.Clarity on Focus and Objectives

Strategic Alignment

Helps to Become a Better Leader

Effortless Quality Control

Flawless Risk Management

Continuous Project Oversight

Controlled Money-flow

Subject Matter Expertise

Gives An Opportunity to Learn From Failure for Success

Promises Apple-pie Order
Q. Why is project management training important?
It helps you gain the right skills and knowledge so that you manage every new project like a pro. Project management training carries several benefits, such as:
Improved Efficiency

Enhanced Confidence

Consistent Project Delivery

High Customer Satisfaction
Q. What is the main objective of project management?
The main objective of project management is to keep the triple constraints of the project unaffected. By means of the PM process, you can stick to the project baseline and make sure that nothing hampers your client relationships.
Do you want a free Project Management Software?
We have the #1 Online Project Management Software starting at $0