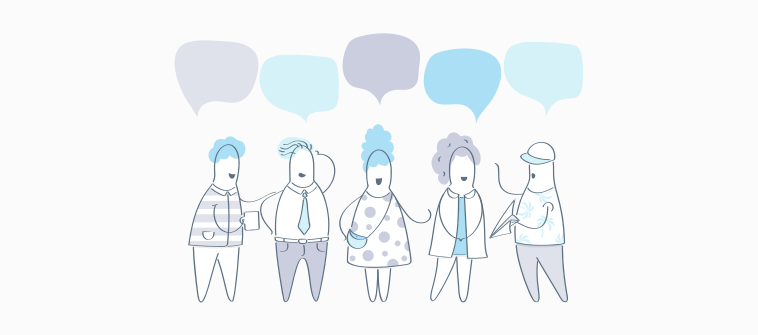 Have you ever taken on a project where your client changed their vision mid-execution?
Or have you ever had a team meeting where you ensure all stakeholders, including clients, are a part of it?
You must be thinking why is it important to have everyone involved.
Well, when you take up a project from any client, they discuss with you what they expect.
You delegate their work to your teams.
But, what if during the delegation, you miss a few points?
Or you explain some aspects differently?
The outcome will differ significantly from what your client expected.
That's what happens when you don't keep teamwork transparent.
According to an E&Y study, a large number of project managers agree that shared purpose leads to loyal customers, more delighted employees, and improved overall performance.
So, how do you achieve complete transparency at work?
Well, one way that companies have yielded positive results is by deploying a project collaboration software.
But, before we dig into the benefits of a collaborative project management software, let's first understand transparency in the workplace.
Transparency in the Workplace: Definition
What does transparency mean in business?
Well, team transparency, as the name suggests, is maintaining an honest and open relationship with your team members.
It is essential to have a healthy & collaborative working environment, and the best way to achieve that is by having an open communication channel among all team members.
You can:
But, even with all such provisions in place, is it crucial to maintain team transparency in the workplace?
Importance of Transparency in Organizations
How important is transparent communication in the workplace?
Let me answer this in one word – very.
Team transparency helps in:
All in all, team transparency is essential to not only maintain a positive, healthy work environment but also to boost team morale and productivity.
Let's cover the basics before we dig into how does a collab tool help.
What is Collaborative Project Management Software?
Technopedia defines an online collaborative project management software as:
A tool that enables the sharing, processing, and managing of multiple documents, files, and other important data types among various users.
The best collaborative project management software helps remote users jointly work with their teams, effortlessly.
So, a project collaboration software helps in:
Now that we have a basic idea of what is project collaboration software; let's see how such a tool helps in eradicating the lack of transparency in the workplace.
How Does a Collab Tool Help in Achieving Team Transparency?
Taking up a project and not having all your teams on the same page can be the reason for project failure. So, it is essential to deploy a collaborative project management software to bring teams together, keep project execution transparent, and ensure successful project execution. Here are six ways of how a collab tool helps in achieving team transparency.
#1 Give Effective Feedback On-The-Go
Explaining what needs to be done to your team members is one thing, but ensuring project execution is on track and with the desired quality is a whole different ball game.
An online collaborative project management software, such as ProProfs Project, allows you to comment on tasks and give insightful feedback to your teams.
Pro Tip: Make sure you keep your feedback direct, crisp, and to the point. Attach files to put your point forward.
#2. Collaborate Easily on One Platform
Project collaboration software, such as ProProfs Project, offers a single dashboard to manage all your projects.
Not only that, you can collaborate with your teams and discuss common issues or project execution doubts with your team leads and peers.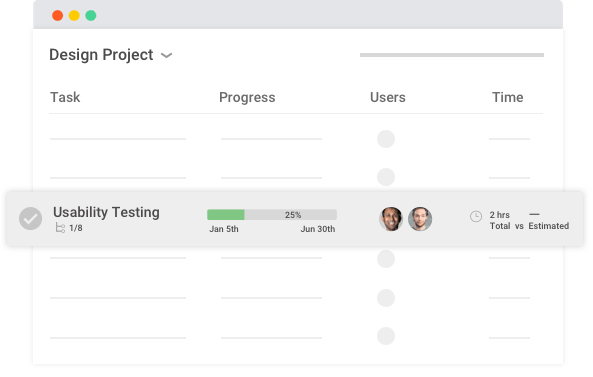 Pro Tip: Whenever you hit a roadblock, instead of leaving teams out of project issues and solving them on your own, discuss with the entire team as a whole. A new set of eyes can give you a better understanding of the situation, and maybe a better solution too.
#3. Plan Project Execution With Teams
Imagine you take on a project and create a project execution plan without involving all teams required to complete the project. Wouldn't that slow down and jeopardize the entire project?
Yes, it will.
To avoid such a situation, it is essential to plan project execution strategies alongside your entire team. ProProfs Project, helps you plan and visualize project milestones with teams easily using a shared calendar.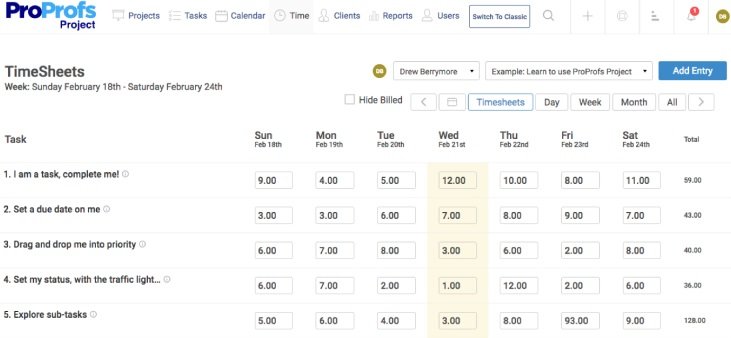 Pro Tip: Discuss with your team members before planning the entire execution strategy. Listen to each team and make sure you create a realistic timeframe and deadline for project completion. This will help increase transparency among teams easily.
---
Related Read: A Step By Step Guide To Project Planning
---
#4. Share Important Files With Teams
Documenting your progress along with sharing your work with your project lead is essential.
Why? And how often should one do this?
Well, after every milestone.
It is crucial in ensuring that you not only meet the quality standards set by your company but your client as well. So, make sure you share important files with teams as and when necessary.
Pro Tip: In case of mid-project changes, it is essential to document what changes need to be done and share the file with teams instantly. This way, you avoid post-project issues and incorporate the changes easily.
#5. Stay Informed of Project Updates
Getting constant project updates is crucial to know whether everything is on track.
If your teams are working day and night to meet the project deadline, but they forget crucial elements, then the project is bound to fail.
So, if project managers get updates regarding milestones being achieved, they can check the quality of work and ensure all boxes are ticked.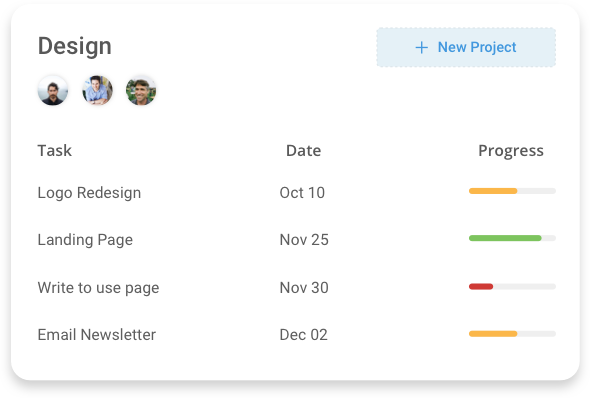 Pro Tip: Never miss a project update. Make sure you check all updates as and when you receive them, to avoid project issues in the long run.
#6. Communicate With Teams Easily
Wouldn't it be a pain to have a project collaboration software that you can access only through your desktop or laptop?
Well, modern project collaboration software, such as ProProfs Project, comes in various versions, such as Android and iOS.
So, you can log into the software from any device and be in the loop anytime, anywhere!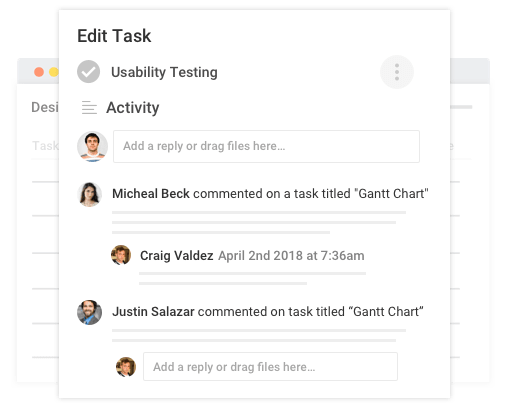 Pro Tip: Download the app instead of logging in to the web-version of a project collaboration software. Not only will this save time, but you'll get real-time notifications regarding important project developments.
How to be Transparent? Deploy the Best Collaborative Project Management Software!
The easiest way to ensure team transparency is to deploy a collaborative project management software, like ProProfs Project.
Right from bringing teams together to planning project execution as a whole to hitting every milestone effortlessly, a project collaboration software helps you achieve it all – with your team right by your side!
---
Now that you know what team transparency is and how a project collaboration software helps, let's cover a few FAQs on this topic.
Q. What does it mean to be transparent in the workplace?
Being transparent in the workplace simply means to create a workplace environment wherein there is an openness and trust between managers and employees.
Q. How do you demonstrate transparency at work?
There are multiple ways you can demonstrate transparency at work. A few things include explaining your decisions, staying true to yourself, developing transparent work processes, and keeping an open mind during team discussions.
Q. What is collaboration in project management?
Collaboration in project management can be defined as the act of bringing teams together to plan, execute, coordinate, and deliver projects on time.
Recommended Read:
Do you want a free Project Management Software?
We have the #1 Online Project Management Software for effective project management.