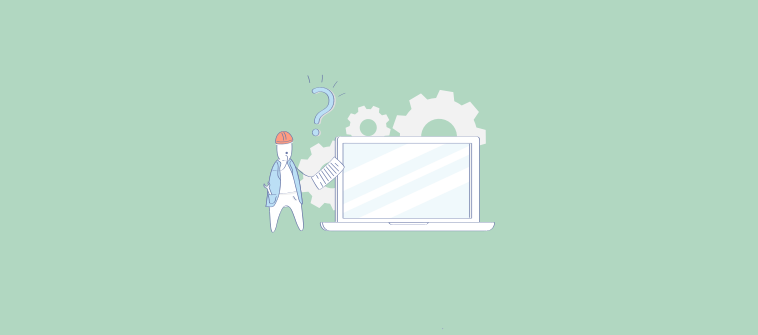 What factors are really essential for successful project implementation for an IT team?
Is it:
Creating the perfect project plan?

Communicating with teams seamlessly?

Managing risks as and when they are encountered?
Well, these are some good aspects to consider, but a case study conducted by Mohd Hairul Nizam Nasir explains there are seven critical success factors that every IT project needs to keep in mind.
They are:
Market Research

Technical Issues

Stakeholder Management

Project Plan

Change Management

Risk Management

Communications Management
It is crucial to ensure all these success factors are taken into account and managed appropriately in order to streamline projects and nail the execution of IT projects.
Among the many solutions, the best way to tackle and perfectly manage the above-mentioned factors is by adopting a project management software. Not only does a PM tool help you define project goals accurately, but it also helps you perform various project-related tasks effortlessly. Some of these tasks include:
Milestone Visualization

Invoice Generation
…and a lot more!
So, let's check why is it essential to use project management software for IT teams and its key benefits.
Can IT Project Management Software help Achieve Critical Project Success?
Executing projects perfectly – is it even possible? Maybe or maybe not. But, with the right strategy and project management software, it definitely raises the bar. So, let's see what are the various benefits of project management software in IT and how it helps in streamlining the entire project execution process.
#1. Stakeholder Management
Every project has multiple stakeholders, each with their own set of ideology and purpose of completing a project. However, meeting all these purposes can be really difficult.
So, it is best to select a project management software that helps you to:
Help stakeholders define their project goals

Collaborate with the team to give valuable feedback

Manage all stakeholder requests and make sure all goals are met
For that, it is ideal to choose a project management software such as ProProfs Project, which comes with reporting and team collaboration tools like task comments, file sharing, etc., that makes it easier to keep track of market research findings.
---
Read More: What are Common Project Management Software Features?
---
#2. Market Research
There have been so many projects undertaken by companies that either failed or were successful. Mostly, the outcome of these projects was attributed to market research. For example:
For inaccurate market research:
Sinclair C5

– An electric vehicle designed to perfection with one downfall: no roof. The target audience was the UK, a place prone to frequent rain.

New Coke (Launched in 1985) – harmed coke sales in the long haul, due to a "cheaper" formula used to produce this product.

2014 Olympics – Poorly planned, making the event go way over-budget
For accurate, excellent market research:
The OnePlus phone company has, time and again, proved that doing your research about what people want goes a long way in project success.
So, it is evident that conducting market research before planning a project is crucial. But, all this research is pointless if you don't have a platform to store your findings and make accurate assumptions.
#3. Technical Issues
Many projects fail due to technical issues faced during the execution process. Now, the best way to deal with such issues is to maintain a list and make sure you address each issue before the launch.
One way you can achieve this is by choosing right project management software. Among many benefits of project management software in IT, one key benefit is that it allows you to maintain issue lists and address them on the go.
So, with the right PM tool, you can:
Create an issue list

Make sure all issues are addressed properly

Track issue resolution

Close issues once resolved
Try ProProfs Project for Free >>
#4. Project Plan
One of the most common reasons for project failure is an inaccurate and vague project plan.
While creating a perfect project plan is impossible, you can ensure your execution is easy and hassle-free by noting down all the intricacies, along with risks, issues or potential problems that may occur.
With a project management software, managers can:
Define project goals easily

Identify project objectives

Divide tasks among team members

Track work progress and monitor team performance

Identify potential risks before project execution
The ability to create a perfectly detailed project plan easily is one of the biggest advantages of having a project management software.
---
Related Read: A Step By Step Guide To Project Planning
---
#5. Change Management
Change management in terms of IT project management includes:
Managing and monitoring changes in a project

Reduce project risks

Optimize potential benefits of projects
It is extremely important to make sure change management is put into play right from project start to finish, as it is impossible to execute projects perfectly without any change from the initial plan.
PM tools have all the features needed to help you track and monitor changes in a project. Not only that, you can also analyze project changes dating back months – using the reports generated via the PM tool. So, it is essential to get the right information technology project management software for IT teams onboard to manage project changes effortlessly.
#6. Risk Management
There are diverse types of risks that teams and managers can encounter during project execution. Some of them include:
Resource risks

Technical risks

Operational risks

Strategic risks

Financial risks
Now, with so many risk types, isn't it better to analyze the project and have a strategy in place to manage and eradicate the potential risks? This is best performed via project management software.
The right tool offers features that allow you to:
Create a list of project risks that can occur during project execution

Monitor work progress to ensure no risks are bringing down project productivity
---
Related Read: Common Project Risks and How EPM Software is a Great Solution
---
#7. Communications Management
Whether you are working with a remote team or an in-house team, communicating with your team in real-time can be really hectic. Staying in the loop and making sure everyone in your team is on the same page is another hurdle most managers face, especially in the IT sector.
ProProfs Project comes with a variety of features that allow you to:
Give feedback to team members using task comments

Stay in the loop and receive instant project updates via email notifications

Plan project tasks with your team through a shared calendar

Share files with your teams easily with the file-sharing feature
PM Software in IT Teams: The Road to "No-Risk" Project Implementation!

And there you have it! Ensuring all crucial success factors are considered and addressed before project execution plays a very important role in the success or failure of a project.
Along with the benefits of project management software in IT mentioned in this blog, it is essential to know why use project management software in IT teams and choose the right tool that offers everything you need to manage your teams, clients, projects, tasks, and resources efficiently.
---
Now, let's take a look at some of the frequently asked questions to help you streamline workflow and communication in IT teams.
Q. How do I keep teams in the loop from project initiation?
The one thing that many managers fail to execute is involving their teams right from the start. From the first client meet to project closing, every team member needs to be in the loop. And the best way to do so is by either scheduling constant meetings or adopting project management software. A PM tool helps keep things transparent and sends alerts to all the team members working on a specific project – keeping them in the loop.
Q. What problems does project management software for IT teams solve?
The right question would be "what doesn't it solve?". An IT project management software is the best solution for IT teams to:
Streamline workflow

Collaborate with teams and clients seamlessly

Monitor and improve team performance easily

Bill clients automatically in real-time
Q. How does project management software for IT teams help improve team collaboration and performance?
With a robust project management software for IT teams, such as ProProfs Project, you can improve team collaboration by:
Communicating with teams using task comments

Receiving project updates via email notifications

Planning project execution with the entire team using our shared calendar feature

Share files easily with teams and clients
Along with this, an IT project management software also helps in improving team performance by monitoring each individual team members' productivity and collating all important information in performance reports. This, in turn, helps you analyze team pain points and improve on them easily.
Do you want a free Project Management Software?
We have the #1 Online Project Management Software for effective project management.