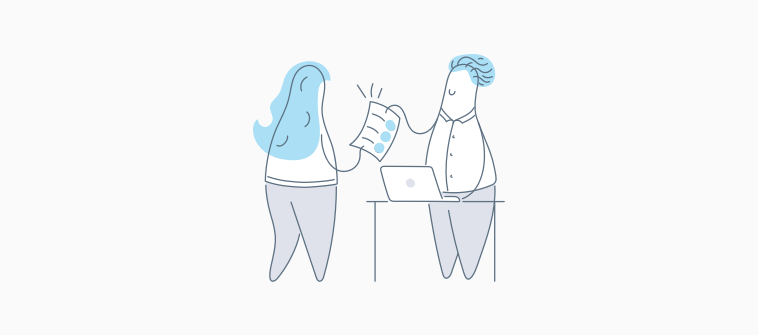 Irrespective of how much experience you have, project management always tests your limits with difficult challenges, such as team conflicts, tight budget, or short delivery windows. Even with this, project managers are expected to overcome such challenges and retain complete control over the quality of project development.

Would you be surprised to find out that 47% of projects fail because of poor project management?

Clearly, there's a disconnect between people's expectations and a project manager's ability to perform.

This is in part because, although relevant project management experience helps in dealing with common scenarios, new challenges are surfacing that they may not be prepared for.

In this article, we'll be diving into 10 fundamental project management skills that will help you advance your abilities and tackle any new challenge that comes your way.
1. Negotiation
Negotiation is an inevitable part of the project's progress and success. Negotiation doesn't happen just with the clients or vendors but also within the organization. For instance, for the resources you need to deliver the project, you have to demonstrate the value add for the organization and negotiate for the resources required to achieve the end goal.
You can either negotiate for success or failure and it all depends on your skillset. It's all about striking that balance when you don't come across as very stern nor very soft and achieve that joint decision which benefits all. Here are few tips to help you negotiate smoothly:
Be well prepared about all the aspects and directions in case the discussion take a u-turn

Back all the possible points of your probe with facts and data

Be open about your intentions and interests when proposing something that could benefit all the parties involved
2. Leadership
Usually, it is believed that a project is successful when it is funded properly. Somewhere, it feels true, but the budget isn't the key to success. According to reports, 50% of projects that fail have a multi-million dollar budget.
That being said, a project moves in the right direction when a true leader is around, because they guide their team during tough times and also keep control over budget and deadlines. Now you can understand why 'Leadership' is considered one of the essential project management skills.
Here are a few tips that will help you in leading your team:
Always examine project requirements before initiating work on your plan

Make your vision clear to your team so that they can understand the importance of each assigned task

Welcome your team to share their inputs on how to improve the overall project's performance and add valid points to your plan. It will establish the bond of trust and lead to quality work

Appreciate top-performing project members to inspire (indirectly) others to bring their A-game

Stay unbiased while handling team conflicts and figure out a solution that calms the situation
Never take the importance of leadership for granted, as it can help you accomplish the most unexpected results. Remember, Jeff Bezos helped to reshape the retail world with his leadership style.
Amazon.com was introduced as a convenient way to buy books online, and now it has gained significant ground and become one of the world's biggest e-commerce giants. It has become possible because Jeff is leading his employees with the same intensity as he was doing in 1994.
Read Also: Project Leadership: What Is It and Which Skills Are Required?
3. Communication
Communication was, is, and will always be one of the crucial skills for project management.
Communication is a crucial statement for project success. The PMI report has revealed that 1 out of 5 projects is unsuccessful due to ineffective communications.
With better communication skills, you not only make project activities clear to your team but also minimize the possibilities of potential change requests arising out of misunderstandings.
Consider these tips to get your message across properly:
Keep things simple:

Use simple language, to ensure that all the information is shared clearly. Time your speech rate so that project members can make notes if needed

Encourage participation:

Welcome project members to share their ideas or concerns, for a healthy conversation. Remember that monologues create boredom and ruin the effectiveness of the discussion

Drop emails:

Share MoM (minutes of the meeting) after the conclusion of team meetings via emails. It will make sure that you don't have to conduct meetings over the same topics, and this saves you a significant amount of time
Related Read: Ice Breaker Games for Team Meetings
4. Organization
Project management gives an irritating experience when you start losing control over tasks. This happens when you don't define primary and secondary tasks with clear timelines. It, as a consequence, leads to loose ends and time sinks during the task execution stage.
Therefore, it is very important for you to start working on your task prioritization skills for better organization. Here are a few ideas you can try:
Discuss project requirements with clients thoroughly and set the most crucial tasks as milestones for your team

Break complicated tasks into small segments by using the

work breakdown structure

. It will help you offer more clarity to your team, which will pave the way for a smooth task execution process

Set realistic timelines for each task. It is important because when your team knows when to complete assigned tasks, they try to maintain their pace while working
5. Time Management
No project management skills list is complete without 'Time Management.' You will be considered as a credible manager when you accomplish project objectives within the expected time.
Time is even one of the major elements of the project management triangle. It means if you don't keep a tab on time spent on each task, you may not meet the number of promised deliverables or have to compromise with the quality later on.
Problems related to time management take place when you receive change requests, lose a nimble project member, or face delays from the other department's end.
These factors may seem uncontrollable, but still you should give your best shot at preventing time sinks. Here are a few suggestions for you:
Evaluate the closure reports of your past projects and look for time-consuming strategies and refine them

Delegate tasks based on the skillset of the project members

Keep a close eye on your team's performance and identify those members who are struggling to complete assignments on time. Talk to them and offer help. Besides reducing time sinks, it will help to increase their job satisfaction
Using time tracking tools like Desktime and help the team members measure the time taken to complete a task and plan their days better.
6. Risk Management
Projects have always been prone to risks, and it's a project manager's responsibility to identify and resolve them. You cannot take trivial risks lightly because it's just a matter of time when they turn complicated and derail the project.
While developing a project plan, you should list some strategies to address common risks so that there will be no surprises during the execution phase. Major risks include:
Schedule risk:

This risk takes place when you don't have a proper schedule. Due to this risk, project activities take too much time for completion, and that puts the final delivery date at risk

Performance risk:

It's pretty much self-explanatory. This risk arises when your project team doesn't perform consistently and takes the importance of milestones for granted

Strategic risk:

It results from errors you make while developing task execution strategies
It would be great if you use a well-developed task management application like ProProfs Project because it helps you address the aforementioned risks by offering some amazing features. For example, calendar view lets you set a schedule for the entire month, while insightful reports tell you how effective your strategies are. As far as team performance is concerned, features like time tracking, email notifications, and task comments can help you out.
Besides a task management tool, you can try these tips for risk management:
Invite experienced and top-performing project members to develop thorough risk mitigation strategies

Take timely follow-ups on the status of each project risk

Go through the database and check the reports of failed projects to get more insights into risks
Related Read: Project SWOT Analysis |A Way to Boost Success Rate
7. Cost Control
Getting an appropriate budget is crucial to accomplish quality deliverables. The best way to find whether the proposed budget is enough or not is to check it against the project requirements.
In case you find the project is complicated and more investment is required, raise a request for more budget. Once the requested budget is approved, the ball will be in your court to prevent cost overrun and meet Service Level Agreements (SLAs) within the promised time.
More attention is all it takes to avoid budget overrun. When you start focusing on small details, you spend each dollar more carefully.
Read more: Cost Management in Project Management
Consider these tips for better budget management:
Carry out detailed planning
Good cost control starts when you have a good plan in place. When you define all tasks with clear timelines and monitor the performance of your team against your plan, you can identify and address work-related mistakes that often result in project slippage and budget overrun.
Share project updates with clients periodically
Change requests always make it difficult for project managers to keep control over time and budget. Of course, changes are demanded when you don't live up to expectations. The only way to avert them is to start sharing project updates with clients and implement their inputs to attain expected results.
Keep a close eye on cost-related metrics
Metrics offer you valuable and clearer insights so that you can improvise strategies as and when needed. If you want to prevent budget overrun, keep a tab on cost-related metrics, such as:
Cost Variance (CV):

It shows the difference between the budget and actual costs spent at a particular time

Actual Cost (AC):

It shows how much capital you've spent by now on your project

Earned Value (EV):

It sheds light on the value you've earned from the spent money
Read Also: Project Management Metrics Every Manager Needs to Track
8. Critical Thinking
If there was one life skill everyone on the planet needed, it was the ability to think with critical objectivity. — Henry David Thoreau
Critical thinking is the skill that sets successful project managers apart from struggling ones. It helps to handle all phases of the project, especially the execution one.
With critical thinking, you can excel in many areas. For example:
You can handle clients' demands
Living up to clients' expectations is unarguably important, but you cannot accept unnecessary demands all the time as it could affect your project plan and discourage your team.
Here, if you think thoroughly, you are likely to come up with new ideas on how to turn down clients' demands without making them feel disvalued.
You'll have realistic expectations
Having expectations from your team is good, but wanting them to pull off miracles is just going to invite unnecessary problems. Unrealistic expectations often put immense pressure on project members, which further results in increased employee turnover.
But with critical thinking, you can understand what maximum your project team can achieve, and this enables you to have realistic expectations from them.
In short, it is one of the good project management skills to have. These tips could help you develop this skill:
Watch YouTube videos of renowned project managers on how to improve problem-solving skills

Make a habit of reading project management blogs to learn about new techniques and challenges

Before holding a team meeting, think about questions that could possibly be asked against your plan and then work on solutions so that you can end the discussion on a positive note
9. Reporting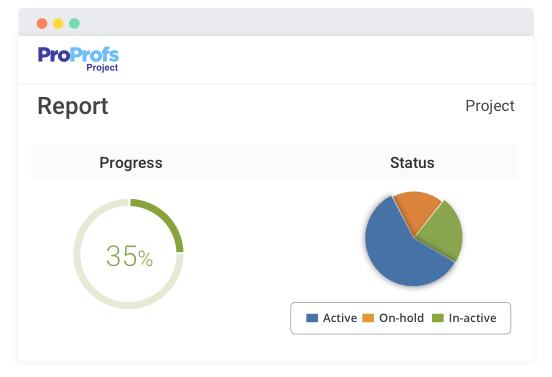 If you know how to develop comprehensive reports, you can make big strides in the pursuit of project success. Project reporting helps you in many ways, such as:
Well-developed reports help you regain control over your projects. You can check the progress, stagnation, and regress of your tasks.
Project reports show how good strategies you've developed. In case your team is struggling during the task execution stage, you can make changes to your strategies or vice versa.
Clients or higher-ups start doubting your credibility when they feel they are being kept in the dark. Here, project reports come to your rescue as they help you bring transparency about the overall project progress.
There are different types of reports you can develop, such as: 'Team availability report,' 'Project health report,' 'Risk assessment report,' and 'Time tracking report.'
Consider these tips for proper project reporting:
Listen to podcasts featuring industry specialists and jot down key factors to improve reporting skills

Focus on facts while developing project reports, instead of your opinion

Make no mistakes with respect to spelling, grammar, and punctuation
Note: Strive to develop error-free reports because they not only help you handle current projects but also offer valuable information for future ones.
10. Quality Management
Last but foremost, quality management is one of the most crucial project management skills. However, project managers (especially inexperienced ones) take it for granted as they give their first priority to deadlines and budget. This approach doesn't let them meet project expectations.
Indeed, deadlines and budget are important, but you cannot sacrifice the quality of deliverables at any cost because it will only yield problems for you and your team. So, yes, it is very important to have a quality-oriented mindset.
Quality management gets easier when you and your project team are on the same page. Here's what you can do to accomplish quality deliverables:
Explain your vision:

Discussing project requirements with your team is one thing and explaining your vision is another. Explain it to your team about the kind of quality you want them to achieve during the project execution stage

Delegate properly:

After explaining your vision, it's your responsibility to distribute tasks uniformly in your team. It is crucial to keep the skills of project members in mind because delegation-related mistakes could influence the quality of deliverables negatively

Monitor your team's performance:

Keep a tab on the performance of each project member and help those who are falling behind so that quality and deadlines don't get compromised at any point in time
Are You All Set to Take up the Role of Project Manager?
The difference between successful and struggling project managers has always been their skillsets. One with the right skills always finds a way to secure desired results, no matter how bad the odds are.
Make a note that learning and improving skills is a constant practice that must continue, even when you are working as a project manager because it keeps you growing in your career.
Besides working on your skills, it is vital to use a well-developed project management application as it can help you with team management, reporting, communication, and project tracking.
Using a competent project management tool can be a game-changer for project managers.
Do you want a free Project Management Software?
We have the #1 Online Project Management Software for effective project management.