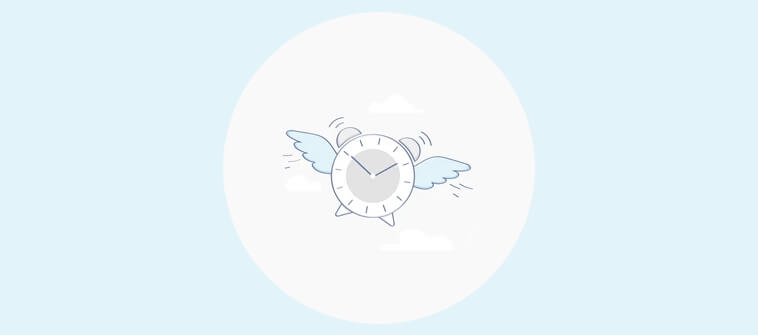 In our busy world, time slips away fast. Right through our fingers!
But fret not, for I have the ultimate solution to help you: a robust time management tool.
I've experienced this digital assistant's transformative power, tirelessly working by my side, organizing my schedule, prioritizing tasks, and keeping me on the right track.
It offers customizable to-do lists that adjust to your changing priorities and sends smart reminders to keep you on course.
Overall, it helps optimize your everyday work, empowering you to focus on what truly matters.
In this blog, I've compiled a list of the 11 best time management software that I have tried, along with their pros, cons, and pricing details to help you make an informed decision.
List of 11 Time Management Tools
I've curated this list of the top 11 time management tools. It's based on my own experiences, research, input from colleagues, and reviews from independent websites. I also got feedback from satisfied customers.
So, it's time to say goodbye to chaotic schedules and welcome efficient time management with a tool that fits your needs.
1. ProProfs Project – Best for time tracking & data-driven insights
One of the best time management software owing to its simple yet powerful interface, ProProfs Project offers comprehensive features for time tracking, project monitoring, and more.
Creating a project dashboard with tasks and subtasks is a breeze, thanks to its easy onboarding and navigation.
I love that the tool lets me keep an eye on due dates, task dependencies, and priorities all in one dashboard. Plus, there are handy project views like Gantt, Kanban, and Calendar to track progress in real-time.
The best part? ProProfs Project provides data-driven reports that give me insights into time usage, project profitability, and comments.
You'll discover six types of time reports, each categorizing time entries differently, such as by project, task, user, or individual time entries.
And if you prefer a more straightforward view, you can turn off the charts in the Advanced Options.
What you'll like:
Its time tracking capabilities enable you to track accurate time spent on a task, so you can track productivity and create reliable invoices within the tool
Ability to share relevant project files on the go
Ready-to-use templates for project scheduling, sales planning, and event planning to get started with project execution within minutes
Ease of collaboration with team members using task comments and threaded replies
Real-time alerts and notifications for project updates
Task prioritization and dependencies to streamline workflows
What you may not like:
A 15-day trial period might not provide enough time to fully explore all of its features
More integration features can be incorporated into the platform
Pricing: Starts at $39.97/month.
2. ClickUp – Best for efficient task management
ClickUp is a popular tool for mastering time. It's got a powerful task manager that lets you easily create, assign, prioritize, and keep tabs on your tasks. You can organize your tasks in lists, boards, or calendars.
And that's not all!
With its time tracking features, I could start and stop timers, jot down time manually, and whip up reports to see where my team's time goes and how productive team members are.
And guess what? It's not just about tasks. This tool for time management allowed me to collaborate seamlessly on documents with shared docs, and the real-time chat keeps communication quick and efficient.
What you'll like:
Interactive whiteboards that let you organize and visualize tasks effectively
A comprehensive goal management system that lets you set and track goals, manage portfolios, and drive results
Set custom capacity in workload management for optimized team productivity
Automated tasks and workflows for repetitive work
What you may not like:
ClickUp's dashboard may be overwhelming for basic needs
Its reporting capabilities can be enhanced
Pricing: Free plan available (No advanced features like time tracking and automation). Paid options start at $7/member/month.
Read More: 16 Best ClickUp Alternatives & Competitors (Features+Comparison)
3. Scoro – Best for centralized time tracking
Scoro is packed with features, and one of its superpowers is incredible time management.
With Scoro, I got access to a central hub to effortlessly keep track of time spent by my team on various tasks, projects, and all kinds of activities.
I was able to create and tweak timesheets, where I logged my team's working hours, completed tasks, and the projects they were part of. Plus, you can customize these timesheets to fit each project's unique needs, making it a breeze to track billable hours.
Also, Scoro helps you streamline your projects with clear phases and milestones, and it's a pro at automating tasks with smart triggers and actions.
What you'll like:
The task matrix feature allows you to easily organize and prioritize tasks
Detailed work reports let you track and analyze your team's performance and identify key areas for improvement
Professional invoices that help track receipts effortlessly
Comprehensive financial reports with actionable insights into projects
What you may not like:
It has a steep learning curve
Its pricing may not be suitable for small teams and businesses
Pricing: Starts at $26/user/month.
4. ProofHub – Best for reliable timers & timesheets
ProofHub is a popular tool that offers key features to help teams manage their time effectively.
Using this tool, I could easily start and stop timers, input time manually, and create comprehensive timesheets. It's not just about time tracking; this data can be a lifesaver for billing, payroll, and keeping a close eye on productivity.
What's more? ProofHub's project timelines enabled me to tweak dates, adjust durations, and watch my projects progress effortlessly.
And here's the kicker- advanced logs help you track and monitor activities like a pro, leaving no room for guesswork.
What you'll like:
Gantt charts to create, view, and update project timelines, enabling better planning and resource allocation
Built-in discussions and proofing for enhanced collaboration
Customizable workflows to streamline processes and enhance efficiency
Ability to assign custom roles to team members, ensuring clear responsibilities and accountability
What you may not like:
Some users report limited customization options
Its mobile app has a less intuitive interface than the web version
Pricing: Starts at $45/month.
5. Replicon – Best for productivity tracking
Best for productivity tracking, Replicon effortlessly helps businesses monitor employee time, attendance, and project progress. Team members can log their work hours with ease, whether it's manually or through methods like timesheets, punch clocks, or mobile apps.
Managers like you and me can work wonders with Replicon, crafting project timelines, allocating resources, setting deadlines, and tracking costs- all in real time.
Also, if you need to manage leave types like vacation, sick days, or personal time off, this time management software has got you covered.
What you'll like:
Online timesheets make it easier to capture accurate hours worked
With features like clock-ins and clock-outs, absence management, leave requests, and holiday scheduling, you can monitor attendance patterns and manage paid time off
Mobile app to track employee's time and perform other related tasks on the go
The tool' global time off feature enhances leave management across borders, ensuring seamless and compliant employee time-off tracking worldwide
What you may not like:
Limited customization options for fine-tuning workflows
Premium features may come with a hefty price tag
Pricing: Starts at $6/month.
6. Clockify – Best for real-time activity tracking
Clockify is a user-friendly time tracking software. It simplifies tracking time with a one-click timer, making it easy to record your activities accurately.
Using this tool, I could organize my team's work into projects and tasks, which helped me track time for each activity. Clockify also offered detailed reports and analytics for real-time insights into my team's time usage.
Plus, it integrates seamlessly with popular productivity tools like Asana and Jira. Such integrations make your workflow smoother by linking Clockify with your preferred productivity apps, boosting teamwork and productivity.
And even when you're on the move, Clockify has your back with its mobile apps for iOS and Android.
What you'll like:
It generates reports that show time entries, project progress, and individual/team performance
You can generate timesheets based on tracked time, which can be submitted for approval
Alerts when a project reaches its budget or estimated limit
Real-time forecasting to monitor how your project is progressing
What you may not like:
Limited reporting options
Lack of advanced project management features like forecasting and alerts in the basic plan
Pricing: Starts at $3.99/user/month.
7. TogglTrack – Best for simple timers & detailed time reports
Toggl makes tracking time easy. You can start and stop timers, enter time manually, and organize them with projects and tags.
Detailed reports show your time usage, with options to view by day, week, month, or a custom date range, revealing key data like total hours worked, billable hours, and productivity trends.
Moreover, Toggl identifies idle time gaps, ensuring precise task-hour tracking.
Besides, it also offers a Pomodoro timer that helped me boost my team's focus and productivity. It does this by structuring the team's work into timed intervals, followed by short breaks, helping them maintain a productive rhythm throughout their tasks.
What you'll like:
Project forecasts and analysis help gain valuable insights and improve decision-making
Accurate time tracking by locking time entries and adding time for team members
Ability to monitor and analyze personal desktop activity for efficient time management
Time tracking audits for precise accountability and transparency
What you may not like:
User interface can be overwhelming for beginners
Integration limitations with popular CRM and helpdesk platforms
Pricing: Free plan available (No reminders and forecasts). Paid options start at $9/user/month.
8. Harvest – Best for invoice creation capabilities
Next up on our list of the best software for time management is Harvest.
With Harvest, tracking my time on various tasks and projects became a breeze. It offers automatic timers, and the flexibility to manually enter time, ensuring precise time tracking and effortless invoice creation. Generating invoices is as simple as clicking a mouse; just export your employees' timesheet entries.
Also, the tool allowed me to enhance my team's productivity by reviewing and approving submitted timesheets. Plus, the software lets you effortlessly include expenses in client invoices by tracking and attaching receipts.
To top it off, Harvest's API allows you to create custom integrations tailored to your business needs.
What you'll like:
It supports various billing methods, including hourly rates, fixed fees, and project-based billing
Harvest provides real-time budget tracking, alerts for budget thresholds, and notifications when projects are at risk of exceeding the allocated budget
Automatic workflows to eliminate duplicate tasks
Ability to generate professional invoices based on tracked time and expenses
What you may not like:
Mobile app can be slow at times
Lack built-in task dependency management
Pricing: Free plan available (Limited to 1 seat). Paid options start at $10.80/sear/month.
9. DeskTime – Best for app & website usage monitoring
DeskTime allows users to track their time spent on different tasks and activities. It automatically records the time spent on various applications, websites, and projects, providing detailed insights into productivity patterns.
The tool provides visual reports and analytics on how time is being spent. It categorizes activities into productive and unproductive segments, pinpointing areas for improvement.
For instance, one of our reports revealed that team members were spending excessive time in their inbox, diverting focus from tasks. A quick meeting addressed the issue, leading to less time on unproductive email activities and improved task concentration.
This software for time management also boosts accountability with automatic screenshots, improving time management and productivity analysis.
What you'll like:
You can track employee activity, such as active and idle time, applications used, and websites visited
You can block distracting websites and software applications for specified periods
You can calculate and analyze productivity levels for improved performance tracking
Ability to efficiently manage and approve offline time to ensure accurate records
What you may not like:
Advanced features like automatic screenshots and offline time approval are only available in higher pricing tiers
Mobile app functionality can be limited or less intuitive
Pricing: Starts at $5/user/month.
10. TimeDoctor – Best for employee monitoring
TimeDoctor, an efficient tool for time management, enables you to track the time spent on different tasks and activities. It can automatically record the time spent on various applications, websites, and documents, giving you an accurate picture of your team's workday.
The software can detect periods of inactivity and record them separately. This capability helped me identify unproductive time, such as breaks or distractions, and analyze how it impacts my team's overall productivity.
TimeDoctor allows you to monitor the websites and applications your team uses during work hours. It also helps manage distractions by sending reminders when someone spends too much time on unproductive websites.
What you'll like:
You can access information about team's time usage, productivity trends, and time allocation across different projects or tasks
Automated time monitoring that helps improve billing accuracy
Seamless integration with tools like Microsoft and Slack
The Pomodoro timer that allows users to work in focused, timed intervals
What you may not like:
Active tracking may be perceived as intrusive by some users
Cost considerations for certain budget-conscious individuals or organizations
Pricing: Starts at $5.9/user/month.
11. Asana – Best for task & deadline management
Asana, an ideal time tracking software for small businesses, lets you create tasks, set due dates, and prioritize them. You can also add details and attach files to tasks to stay organized. This keeps you on top of your tasks and deadlines.
I appreciate how seamlessly Asana syncs with Google Calendar. While using Asana's Free plan, this integration enabled me to view tasks and events together, making it easier to plan my team's time efficiently.
With Asana, you can break down complex tasks into smaller subtasks, track time using its built-in timer, and get notifications through email, mobile alerts, or right within Asana.
What you'll like:
It is a free time management software, enabling easy time tracking
The 'My Tasks' feature in Asana provides a personalized view of all your assigned tasks across different projects.
Ability to set reminders and receive notifications for upcoming deadlines, task assignments, or changes made to tasks.
A visual representation of your project's schedule with 'The Timeline' view
What you may not like:
Lacks advanced project and time tracking features such as task templates and reporting
It's not the best choice for big projects and complex tasks with lots of dependencies
Pricing: Free plan available (No in-built time tracking features). Paid options start at $10.99/user/month.
Read More: 21 Best Asana Alternatives For Project Management Software for 2023

Which Is the Best Time Management Tool for 2023?
To pick the best time management tool for your business, think about what you need, how many people are on your team, how much you want to customize it, how much you can spend, and other important factors.
To make it simpler for you and help you choose wisely, here are my top three suggestions:
Option A: ProProfs Project
ProProfs Project is excellent time management software with an easy-to-use interface. It lets you keep track of deadlines, task connections, and priorities all in one place. You can choose from views like Gantt, Kanban, and Calendar to monitor progress in real time. Plus, it provides useful reports on time spent, project profitability, and comments.
Option B: Replicon
This time management software is perfect for tracking productivity. It allows you to oversee employee time, attendance, and project advancement effortlessly. Team members can easily record their work hours using methods like timesheets, punch clocks, or mobile apps. Also, it helps you handle different types of leaves, such as vacations, sick days, and personal time off.
Option C: Harvest
If you need a tool that tracks time and helps you make invoices, Harvest could be your solution. It provides timers, manual entry, and easy integration with popular productivity tools for precise time tracking, making invoice creation a breeze. Generating invoices is straightforward; just export your employees' timesheet entries. Plus, it simplifies adding expenses to client invoices by tracking and attaching receipts seamlessly.
In my personal experience, ProProfs Project emerges as the ultimate choice for time management tools. Its intuitive interface and robust time-tracking capabilities make it the prime solution for seamless time management and effortless invoice generation.
Learn More About Time Management Tools
What is a time management tool?
A time management tool helps individuals and teams organize and prioritize their tasks, appointments, and projects. It assists in planning daily activities, setting deadlines, and tracking progress to improve productivity and make the most of available time. They often provide reminders and notifications to keep users on track, ensuring deadlines are met and goals are achieved.
What are the features of time management software?
A time management software offers essential features like task prioritization, task dependencies, timesheets, timers, and real-time notifications. It helps users efficiently organize their work, track time spent, and stay updated on task progress. Plus, some solutions may include invoicing features to streamline billing processes.
How to choose the best time management tool?
When choosing the best time management tool, prioritize easy navigation for user-friendliness. Check for reliable third-party reviews and high ratings on popular SaaS platforms to ensure quality. Affordable pricing is crucial, too. Also, consider additional features like integration options, mobile access, and task customization to meet your specific needs.
What are the benefits of time management software?
The right time management software helps you stay organized, prioritize tasks, and meet deadlines efficiently. You can track progress, reduce stress, and improve productivity. Also, collaboration is smoother, and you gain insights into your time usage. Overall, it enhances your efficiency and work-life balance.
Do you want a free Project Management Software?
We have the #1 Online Project Management Software for effective project management.