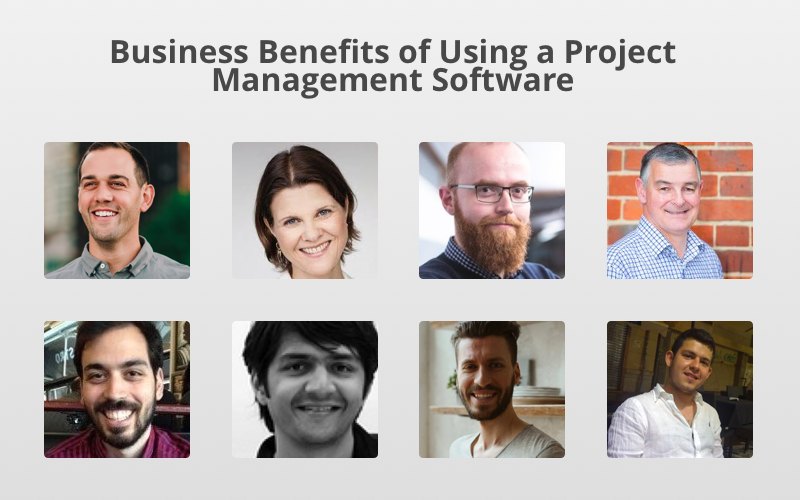 Collaboration, constant communication, and correct resource allocation are the most crucial aspects of project management. But does each process is conducted correctly once a new project at an organization takes off? Some may say yes, but statistics state otherwise.
"While 57% of projects fail due to lack of communication, resource allocation and management are seen to be one of the major challenges by PMO."
Is it the team that fails to communicate and collaborates during an ongoing project? Or is it the manager's fault that resources are not allocated and managed properly? Probably yes. But being a part of the digital world, these issues shouldn't arise in the first place. With powerful project collaboration and management tools, overcoming the bottlenecks of a project becomes rather simple.
What's more? Covering and managing all the crucial aspects of the project management cycle becomes a delightful journey for the teams and their managers. If this isn't convincing, then it is time you read expert's advice on why it is important for every business to use project management software.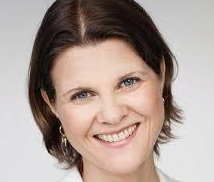 When applied appropriately and when tailored to the organization in question, project management software has the potential to add the following benefits:
It provides the project team with a single source and a single view of project plans and project progress, thereby improving communication and ensuring that everyone is working towards the same goal.
It enables all team members to easily contribute to the planning aspect of the project. Not only does this make progress tracking easier for the project manager it also increases motivation and buy-in from the project team.
It provides senior management with an overview of all projects thereby enabling them to easily monitor the portfolio of projects.
Use a PM tool to plan, communicate and execute a project efficiently.Tweet this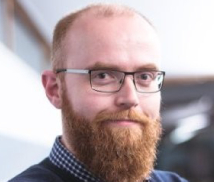 You often hear something along the lines of "project management is 90%" communication, and I couldn't agree more myself. Getting the right things done by the right people in the most efficient manner requires a lot of it. There's e-mail, text documents, and spreadsheets in the standard arsenal but they're not optimized for collaboration. That's where specialized project management software tools come into the picture.
You need a centralized place to hold tasks and briefing documents to be able to point to as "the single source of truth" if the most up-to-date version of what needs to be done needs to be pieced together from a bunch of e-mails they'll lose time and they will make more mistakes. Make sure you have an efficient way to organize requirements and briefing materials. This will increase your delivery speed and the quality of your results.
Good collaboration can only happen if everyone on the team knows what needs to be done and who's doing what. That's important because otherwise, people can't help each other out. Good project management tools have a way to store tasks and assign them to people. They visualize the work and give a good overview so everyone knows the status of tasks. Project managers can easily assign and direct the work this way too.
Plans and work schedules tend to change, sometimes more than we'd like to. A tool that assists in getting everyone to know about new schedules and deadlines as soon as changes happen is invaluable. A centralized calendar with milestones and events specific to the project (preferably linked with project tasks and issues) is a huge benefit.
During the monitoring and control phase of a project, good project management software will help you keep an eye on the costs. It's should be as easy as possible for everyone to enter estimates and do time tracking.
A report on the status of a project is only as good as the quality of the data you're using for reporting. A business will grow in the direction of the values if chooses to monitor as a measure of success after all. Especially if your business lives in a VUCA world (Volatile, Uncertain, Complex and Ambiguous) you'll benefit from a good tool that helps you measure and adapt based on good data.
You need a project management software to get the right things done by the right people in the most efficient manner possible.Tweet this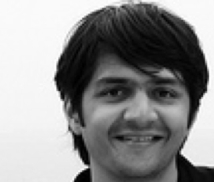 Track deadlines and deliverables.
Organize work when working with multiple projects and people.
Know what everyone on your team is working on.
Have a single source of truth for project, tasks, documentation and client feedback.
Use a central system so everyone is in the loop.
A central system that keeps everyone in the loop while keeping a track of project deliverables and deadlines.Tweet this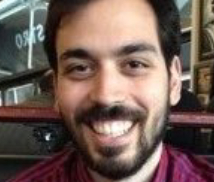 Digital tools are rapidly changing the way we communicate and collaborate regardless of the industry we are in. Project management software is a very representative example in that direction.
In my experience, its most essential benefit is the ability to connect with other stakeholders in real-time and exchange crucial project updates fast and easy. This can be a substantial productivity boost for your project while at the same time it can minimize mistakes and costly delays.
Last but not least, there is no doubt that we have entered the era of data and the use of project management tools can help you stay on top of every single bit of information related to your project. In the long-term, a data-driven approach can lead your team to develop a very agile and efficient project management process.
With project management software in the picture, we see new ways of collaboration and communication that happen in real time that ultimately helps everyone reach their goals easily.Tweet this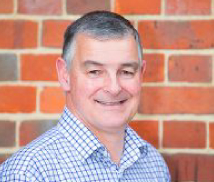 They give you a single, authoritative place to manage and unify project documentation, tasks, and related communications.
Cloud-based software makes it easier to collaborate with staff, partners and clients spread across geographies and times zones, as they can be accessed anytime, anywhere as long as there's an internet connection.
To control and simplify document sharing, removing the need to send unwieldy and uncontrolled email attachments.
So you can combine multiple tools such as calendars, forums, and databases in one system, rather than managing them separately.
Authoritative yet a single platform that helps to manage teams across different departments.Tweet this
Ben Aston
Founder at The Digital Project Manager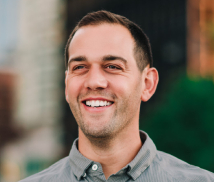 In short, project management software is going to help you do a better job of managing and controlling your projects.
It'll help you brief better, with deadlines, requirements, and encourage more straightforward, contextual communication. Project management software enables more efficient, straightforward management of projects, teams, and clients.
Using PM software, you'll be able to get rid of your mass of confusing, scribbled post-it notes, along with the spreadsheets you've got hidden in separate applications and the document attachments that you're constantly trying to dig up from the depths of your inbox in the middle of a meeting.
While there's no "right" project management software for all businesses, PM software can help any business with basic functions, such as:
Organizing tasks (prioritizing work, visualizing tasks, creating checklists, setting deadlines and alerts).
Maintaining your schedule (creating timelines, maintaining a calendar, visualizing milestones)
Sharing files (keeping key documents, assets, and templates in one central, accessible place).
Communicating (enabling contextual, project-specific communication to quickly chat with the appropriate team members or clients).
Reporting (using charts, visualizations, and portfolio and project data to gain strategic insights and check the accuracy of timelines and estimates).
There's no "right" project management software for all businesses, PM software can help you communicate, report, share updates and files, and more.Tweet this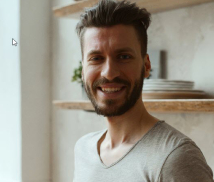 Business is all about gaining profit. However, if you run a team in your business, you and your profit heavily depend on people. That's why managing resources, their time and workload is one of the most critical issues in project management. But do not take me wrong. Even if you are the only one in your business project, there will always be virtual resources in your plan. And virtual resources do not differ from team members: they also need a proper planning.
There are different project planning solutions in the market. You can find exactly the one your business requires. Luckily, tools are becoming more and more comprehensive what allows for taking under control not only planning, but also participants, time, costs, communication, and collaboration. From this point of view, project management software is essential in making the profit.
Regardless of project and team sizes, project management software will be helpful in:
Giving an overall picture of your project.
Tracking progress.
Working with assignments and assignees.
Resource allocation.
Monitoring workload and giving team members the right amount of time on tasks.
Managing deadlines.
Managing costs.
Tools are becoming more and more comprehensive that allows taking control of not only planning, but also participants, time, costs, communication, and collaboration.Tweet this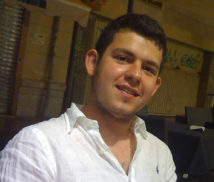 For a long time, we worked without a project management software at InvoiceBerry. As the team grew we identified a number of issues which kept growing as the team grew. We realized that it was time to implement a project management software in order to tackle those issues:
Late/delayed workflow – As the team grew our email inboxes grew as we managed the majority of our teamwork via email. This ultimately let to a lot of delays within the team as well as delays on projects with outside parties, such as clients and suppliers. By implement a project management software we moved 90+ percent of our internal conversations out of our email inboxes.
Unknown responsibilities – As new projects within the company emerged nobody was sure who the project leader was. This ended up in people not knowing who to listen to and who was responsible if a project didn't work out. Whenever we now set up a new project in our project management tool we allocate a dedicated project leader to it as a first step.
Work overload – Before we started using project management software we never were sure how much time all our combined tasks and projects would take. So it was hard to plan the weeks and months ahead. Now we simply check our project management software and use the integrated calendar to see busy times and free times.
To overcome bottlenecks such as work overload, scope creep, and delay of deliverables calls for integrating a powerful yet simple project management software.Tweet this
Summing it Up
From time-to-time communication to regular collaboration on upcoming milestones, a project management solution helps you do it all. The software becomes one centralized platform that helps project managers assign tasks, set their due dates, track the completion process of all tasks and their subtasks, communicate with its internal and remote teams and manage their work through a single dashboard view, and much more.
What makes the use of a project management tool pivotal for every workspace is the transparency and the ability to manage targets in the most simplified way possible. And that's not all, document sharing and sending invoices to stakeholders becomes a piece of cake. With these and various other benefits shared by the experts above, there is no way an organization should avoid getting a tool so powerful onboard.
So, if you don't have a project management software and have noticed a lot of delays while providing deliverables to clients, then get one onboard. You'll surely be delighted with its results.
Recommended Reads
Do you want a free Project Management Software?
We have the #1 Online Project Management Software for effective project management.