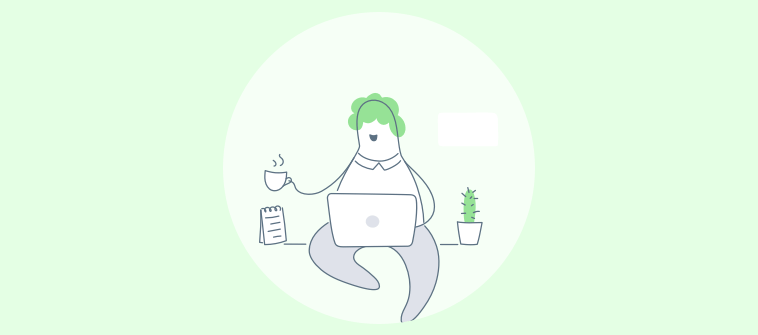 We are witnessing a transformation in work culture like never before. Who would have thought at the onset of 2020 that most of us would have to work from home for an indefinite period?
With the onset of COVID-19, workplaces are embracing remote work options more than ever before. Remote workforce size is continuously registering a growth. In the U.S., 4.7 million employees (3.4% of the workforce) work from home at least half the week.
Undoubtedly, there are pros to remote work: No need to commute to and from the office, no stress of driving in heavy traffic, the flexibility to work at your own pace (provided your company allows it), and saving money otherwise spent on fuel, toll, parking, etc.
But you cannot overlook the challenges that come with it. These challenges include various distractions like social media, smartphones, domestic chores, etc that can disrupt your workflow and make you miss deadlines.
In this blog, let's look at some common distractions faced by the majority of remote workers and the tools to handle the challenges.
Eliminate Distractions while working Remotely
1. Excessive Communication
Remote work takes out of the equation the ease and transparency of in-person communication of regular office spaces. To compensate for this lack of communication, remote teams tend to communicate excessively via different channels – email, video conferencing, phone calls, texting, etc. While this may prove to be effective to a certain extent, over-communication eats into your productive hours. A study has shown that remote workers have more meetings as compared to office workers.
How to overcome excessive communication?
When you appear available, people tend to involve you in their endeavors, be it meetings, discussions, or random chats. Keep a schedule for your daily tasks and make it official to your teammates. Seeing you occupied will make them respect your boundaries and interrupt less in the middle of the day.
Minimize your email communication and use tools that allow you to add comments and notes on files to put out an action request.
Amidst all, make sure your team knows that they can reach out to you whenever you are genuinely needed.
2. An Unfocused Environment
Your regular office space is purposely built to create psychological and privacy boundaries. When working from home, you are seen as someone who is easily accessible by your family members. If you have children at home, you just can't keep them away. They will be around you whenever they want to, interrupting your work, and a peaceful work environment will remain a distant reality. A recent survey has shown that 27% of home workers reported taking care of children while working from home to be a huge distraction.
How to prevent an unfocused environment?
Most people tend to work from the comfort of their bedrooms. However, such personal spaces are meant to relax and spend quality time with loved ones.
Designate a separate area/room for dedicated office work, where you can restrict the family members's entry, especially children, whenever needed. If you can't manage a separate area in the house, choose to create an office in the attic, basements, or garage.
If extra space is a limitation, use gadgets like headphones or physical separation like curtains to let the family members know that you are at work and shouldn't be disturbed.
3. Domestic Chores
This one is probably the most common distraction of them all. While working from home, you may feel like you can perform some domestic tasks and keep working at the same time. Laundry cleaning, dusting, cooking and cleaning utensils, or even attending to your guests might seem small tasks to you that can be performed in less time. However, these domestic chores can divert your attention from work and might even disrupt your workflow. You might find it tough to gain momentum once you resume your work after doing some work at home.
How to not let domestic chores interrupt office work?
Always have a routine to perform household chores. Set aside time for them before the working hours or afterward. It is wise to knock out the major cleaning and cooking work beforehand, to be more focussed during office work.
Remember, you are not the only torchbearer at your house. Delegate responsibilities. Ask for your spouse's help in house cleaning, cooking, laundry, and grocery shopping. Involve small kids in simple chores like sorting toys, folding clothes, etc, and older ones in dusting and arranging stuff.
4. Working Overtime
Since you are no longer in a hurry to rush to the office in the morning and back home in the evening, it's easy to sit on your laptop/PC for longer than usual. The already fine line between work and personal life diminishes further. Some of you might even try to impress your bosses by working overtime, which is not great for work-life balance. Some remote workers might find it easy to keep on working from the comfort of their home, but it's important to unplug at the end of the day.
How to avoid overworking?
When working from home, creating your own boundaries becomes extremely important. Always have a set time for when you start work and when you finish it. Say 'yes' to tasks within your capacity, and graciously say 'no' to those that aren't.
It is not necessary to stick to a 9-5 pattern. You can be flexible. However, it is wise to track your work time using a reliable time tracking software and know where you are spending your daily hours. Make sure you have a deadline for when you will wrap up for the day to have enough time for things related to your personal life and self-care.
5. Lack Of Collaboration
Lack of coordination among team members and different departments is a common issue most businesses face. Widely dispersed team members find it quite tough to collaborate and coordinate on tasks and projects as communication might be delayed because of using different tools. Some businesses do not have any collaboration strategy in place to help coordinate their projects and employees. Missing out on the right tech tools to simplify and improve remote work collaboration is another strong reason why some telecommuters fail to meet deadlines and deliver work as per clients' and bosses' expectations.
How to boost collaboration when working remotely?
As already stated, over-communication is a significant productivity-killer when working remotely. Little do we realize, under-communication has many severe impacts. For effective collaboration, remote teams should create a daily or weekly plan and keep everyone in the loop. Have a system to keep everyone informed of their responsibilities.
Conduct regular team meetings. Indulge in team building activities and initiate more personalized interaction to break the communication barrier.
Now that you've read and understood five of the most common remote work distractions, it's time to know how you can overcome these challenges successfully. The good news is that there are some reliable, highly-functional tools to help you keep your remote workers work with minimum hassles and distractions.
Let's dive deep into these tools and study what each one of them has to offer.
Tools To Simplify Working From Home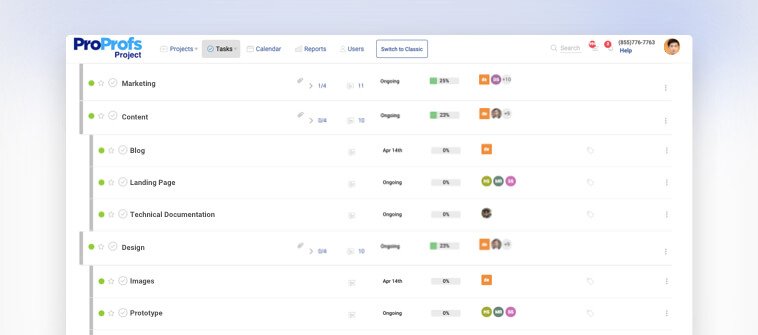 ProProfs Project is a cloud-based simple project management software that helps manage tasks and collaborate across teams to meet project deadlines efficiently. This project management tool will enable users to sync milestones with the main calendar tools like Google Calendar or Outlook to create a shared calendar view. It will help managers track the upcoming tasks of the project and those responsible for completing them. The single dashboard view of the project tool also enables the manager to set due dates, plan upcoming tasks, assign tasks, and drag and drop them according to priority.
Some Powerful Features are:
Gantt charts with milestone visualization
Collaborate through task comments
Prioritize task with drag and drop functionality
Create task dependencies
Receive real-time updates via email
Generate client invoices
Track billable and non-billable time for accurate invoices
Access delightful project reports and analytics
Pricing:
Starts at $39.97/month.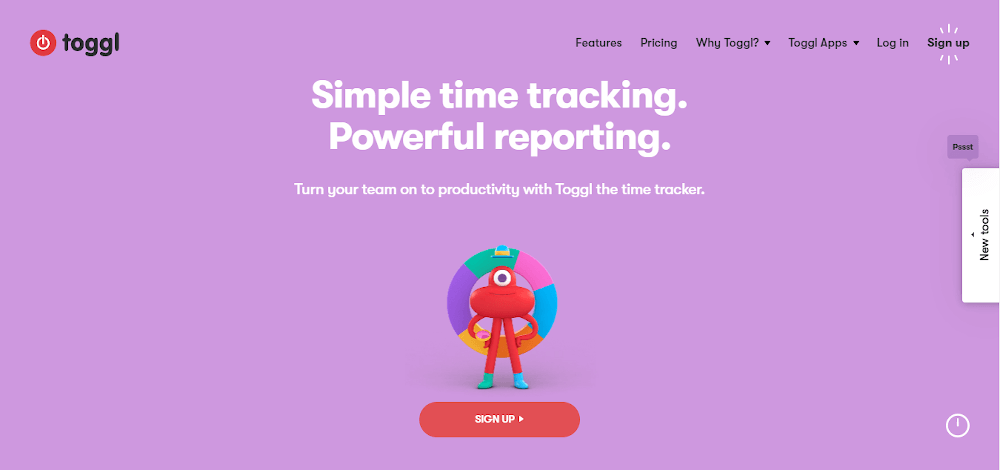 Toggl is one of the most popular, cloud-based time-tracking apps that run in the background while users work on tasks. You can use Toggl both online and offline and it has apps for desktop, iOS, and Android. Designed to accurately track the time it takes to complete tasks, Toggl was initially created for individual users and freelancers to help them invoice accurately and get paid fairly. However, Toggl is now used across many organizations by teams to maximize productivity. Time tracking is so simple with Toggl; all you need to do is click start when you begin working on the task, and click stop once you've completed it.
Some Powerful Features Are:
One-click Timers
Background Tracking
Auto tracker
Calendar Integration
Pricing – 30-day free trial is available. The Paid plan starts from $18 per user, per month.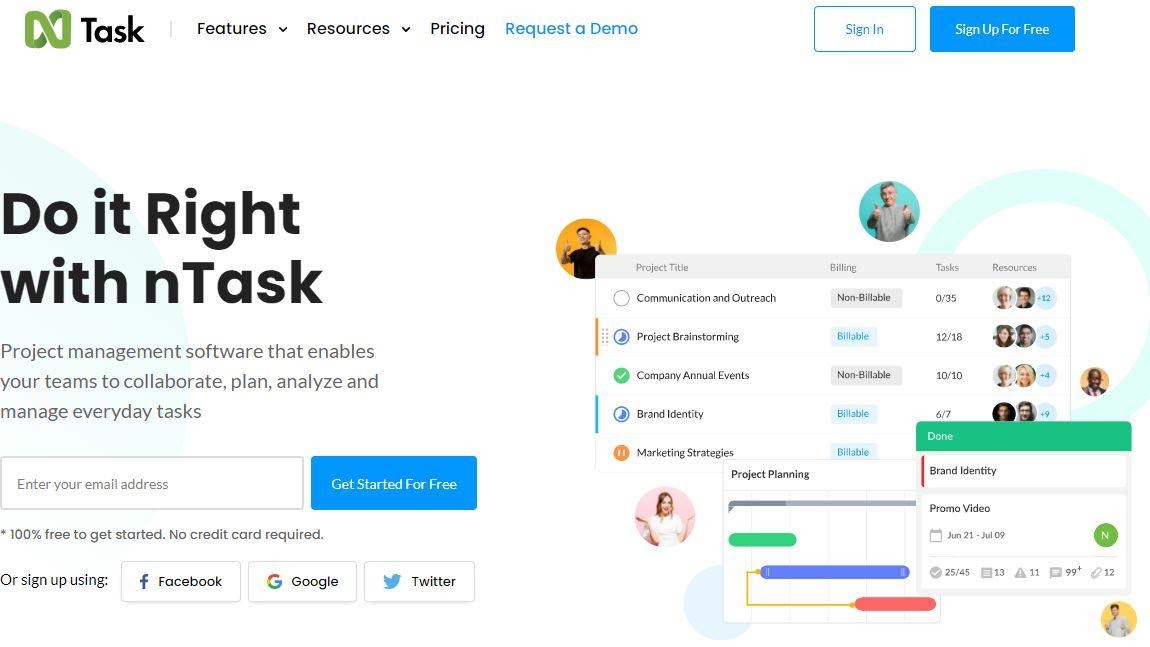 nTask is a work management software used by more than 150,000 teams across the world, from teams ranging from startups, medium enterprises, consultants, marketing agencies and corporations.
It offers several project management, task scheduling, meeting notes creation, timesheets, Kanban boards, issue tracking and Gantt chart features to get work done productively. nTask gives the ability to users to view tasks in grid, list, calendar, board and Gantt view. It can be used to track project's progress, task assignment and collaborate on work with your team seamlessly.
Now you don't need to switch apps as you manage everything related to your projects in one place, create folders, manage documents and integrate your favorite apps with nTask.
Read more: Best Kanban Board tools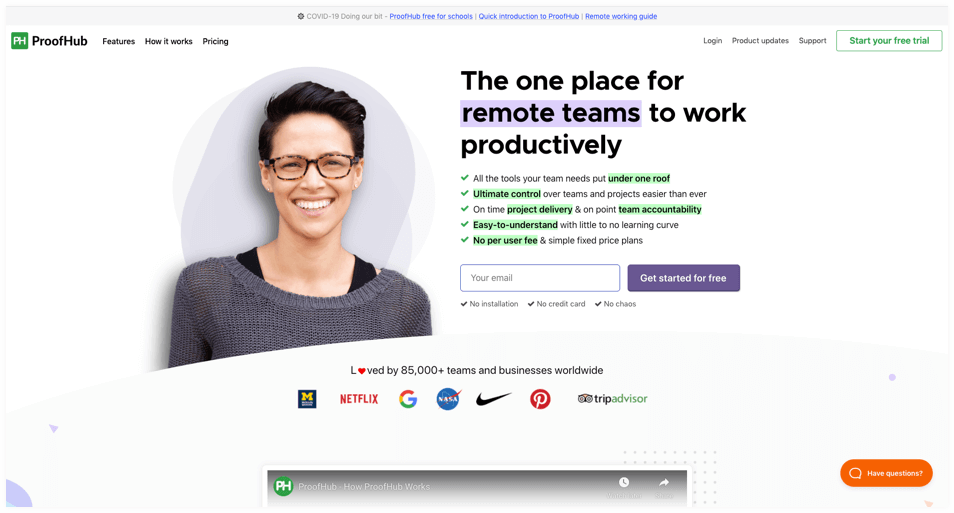 Poor team collaboration is one of the main reasons for project failures. ProofHub is a highly rated team collaboration and project management software that offers some of the best features to users in one centralized location. If you're worried about the rising costs of using multiple tools with a per-user fee, ProofHub will provide you an affordable option with unparalleled functionality. Simple, fixed pricing plans allow you to add as many team members you want, and a user-friendly interface makes it easy to use even for the new users. Available in more than six languages, you can stay updated with every development in tasks and projects with Gantt charts and Kanban boards.
Some Powerful Features Are:
Workflows and Kanban Boards
Task Assignment
Online Proofing
Gantt Chart
Timesheets
Group Chat
Discussions
Reports
Pricing: 14-day Free trial is available. The Ultimate Control plan is priced at $89 per month, billed annually.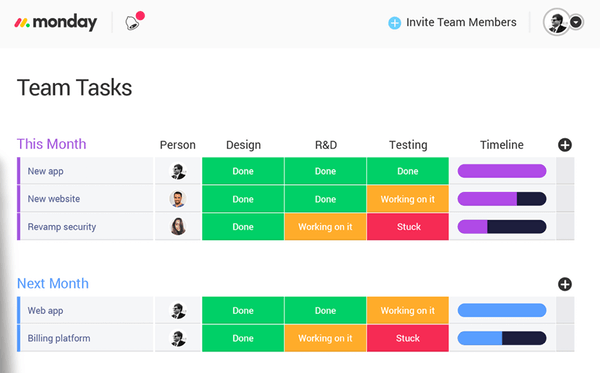 Monday is one of the most versatile tools you'll find. You can call it a veritable Swiss Army knife for team managers and members across the globe. It can be used to manage projects, as a CRM, to manage your ad campaigns, track bugs, manage customer projects, manage video production, and more. Easy to set up in minutes, monday.com has hundreds of visual and customizable templates. This tool offers a host of advanced features and has fully-featured management platforms designed for team leaders and members alike. This work operating system (WOS) powers teams and individuals to run projects and workflows with confidence. It is simple, intuitive, and gives you the ability to build custom work applications for any workflow.
Some Powerful Features Are:
Project Management
Task Management
Timeline View
Kanban View
Integrations
Automation
Time Tracking
Pricing – The paid plan starts from $8 per seat, per month.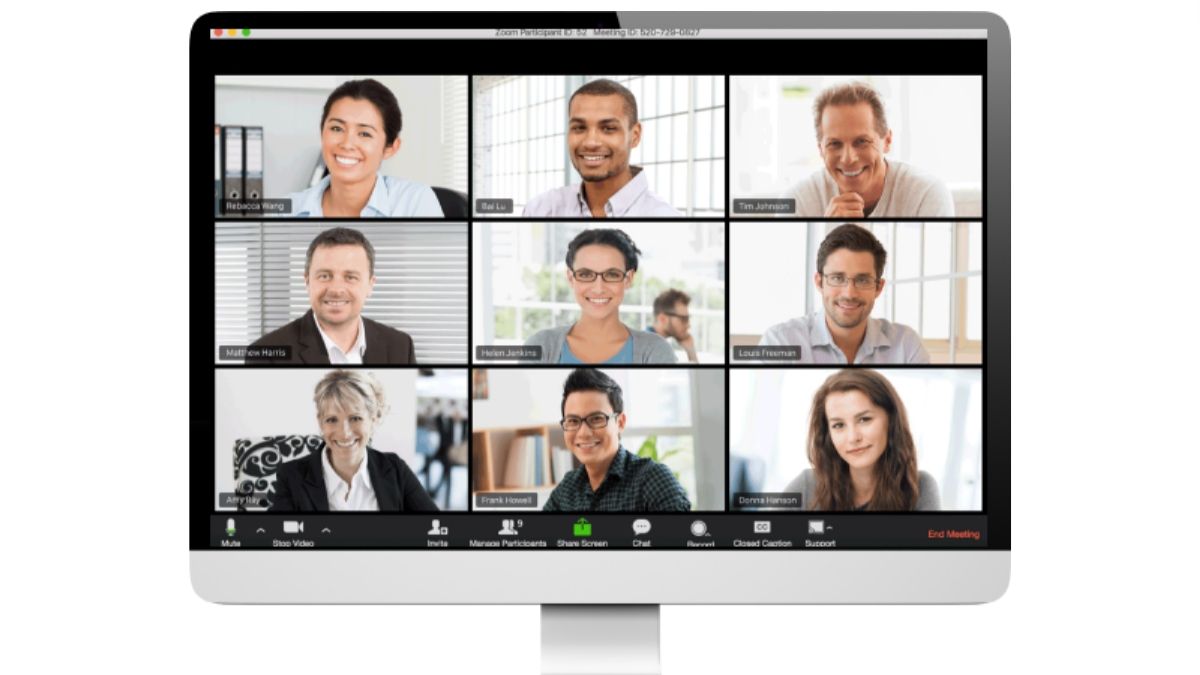 Consistent and engaging communication among remote team members has become critical to overall collaboration and project success. Remote workers can feel lonely and isolated as there's no chance of in-person meetings and discussions with colleagues, like in a regular workspace. Zoom is a globally popular, cloud-based video conferencing app you can use to visually (and audibly) connect with others quickly. With its excellent audio and video quality, Zoom has proved to be of great help for remote teams, virtual business conferences, webinars, and other corporate purposes. With this reliable tool, you can invite up to thousand video participants, and ten thousand viewers. Zoom is very easy to use; just download it, click, and you're in!
Some Powerful Features Are:
Meetings and Chat
Rooms and Workspaces
Video Webinars
Marketplace
Developer Platform
Enterprise Cloud Phone System
Pricing – Free basic plan. The Paid plan starts from $149.90/year/license.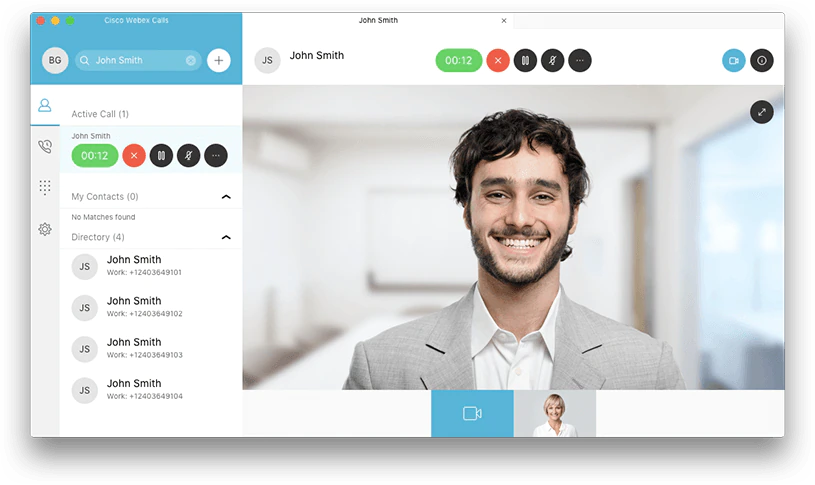 Cisco Webex is another popular cloud-based suite of productivity tools that keeps remote teams connected. With video meetings, file sharing, and team messaging, Cisco Webex allows for unified communications for the business of any type and scale.
It's easy to use and comes with integrations like Outlook, Google, Office 365, and more. One of the main features of this tool is that it has cross-device compatibility. This means that you can host and join meetings through your laptop, tablet, or your mobile phones without any hassle. The suite is considered a top-rated collaboration platform in unified communications and is ideal for both small teams and enterprise-wide deployments.
Some Powerful Features Are:
HD Video Conferencing
Cloud Calling
Platform Compatibility and Data Protection
Integrated Communication
Online Training Management
Online Event Management
Pricing: Free basic plan is available. The Paid plan starts from $12.75 per host, per month.
Create a Productive Work From Home Schedule
Looking at the current situation, it can be said that remote working is no more a make-shift alternative to in-office work. This new found work culture is here to stay. Hence, it is important for remote workers working from various locations to work in a relaxed yet productive environment that enables them to deliver quality work within the established time frame.
Using one or a combination of the above listed highly functional and feature-rich tools can help you and your remote teams to work with greater efficiency and deliver more in less time. Don't let distractions of remote work ruin your team's performance. Get organized, plan your day well keeping room for domestic chores and kids, stick to a schedule, use tools to track, streamline your tasks, and manage working from home like a pro!
Do you want a free Project Management Software?
We have the #1 Online Project Management Software for effective project management.