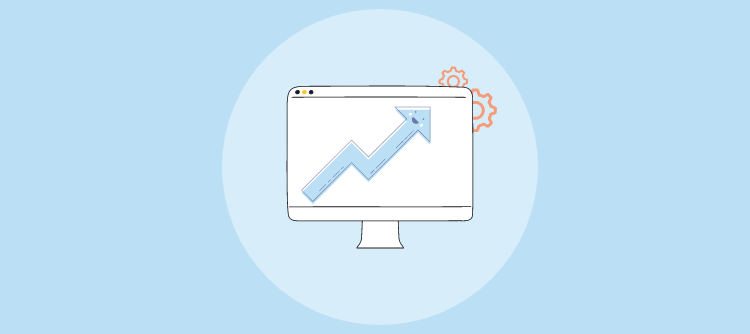 A project is as successful as its workflow. When you streamline processes and direct the team vision towards a shared business goal, the chances of project derailment are reduced. But is there something that can significantly contribute towards a sure-shot project's success? Yes! Workflow optimization.
Each project is unique and consequently calls for a unique workflow, one that is optimized for that specific project. This may involve automating recurring tasks, delegating work per distinct capabilities, and adopting powerful workflow management software.
Even if you're working on two similar projects, you still need a workflow uniquely fine-tuned to each. Why so? Well, as they say, "No two individuals have the same realities." No two projects have the same workflow demand and thus require an implementation solution for their specific needs.
So, how do you create a workflow that is best optimized for delivering successful projects?
This blog will explore workflow optimization in detail, along with its key benefits and workflow optimization techniques.
Let's begin!
What Is Workflow Optimization?
Before we dive into workflow optimization to understand how it works, let's first define a workflow.
A workflow is a path that your organization undertakes to accomplish set goals and objectives. It details the activities that must be undertaken in sequence to achieve the desired business results.
Now, what is workflow optimization?
Workflow optimization refers to optimizing or improving the current workflow of an organization, leading to better business outcomes. It involves analyzing and altering the workflow for the best time, effort, and resource utilization.
Defining Workflow Optimization
Workflow optimization is an excellent way to streamline processes, improve team efficiency, and enable a smooth-flowing project effortlessly. The more you optimize, the better are the chances of succeeding at delivering projects as expected.
Think about the time when you've had to restart a project due to a lack of consistency throughout its execution? Or when you've had to revisit a certain process because loopholes in the process were identified at a later stage.
During the course of a project's lifecycle, such challenges are bound to occur. As a project manager, you cannot entirely exercise control and eliminate obstacles from cropping up in the middle of project execution.
Thus, to chart out the best possible way to move your project in the right direction and in the right manner, you must leverage the power of workflow optimization. It provides a reliable path to follow and enables much-needed foresight into the project framework for real-time project monitoring.
The Key Benefits of Workflow Optimization (and Why It Matters)
Here are the top four benefits of optimizing a workflow that leads to accomplishing project goals within the set timeline effortlessly.
A. Improved Efficiency
An optimized workflow contributes to improved work efficiency. This ensures that tasks are completed in the best possible manner, eliminating waste of time, effort, and resources.
Increased efficiency establishes a culture of discipline, spiraling into enhanced processes. It helps to do away with unnecessary processes and enables a workflow that is best suited to the existing project requirements.
B. Increased Project Visibility
A well-defined workflow offers increased visibility into daily tasks and activities. This helps you get a detailed overview of where the project stands and where it is heading.
Getting a clear picture of your project equips you with the ability to strategically take business decisions for better outcomes and assured business success.
C. Reduced Risk
An optimized workflow means that the processes are best optimized as per the existing project needs. This contributes to reduced risk through regular monitoring of ongoing workflow.
As a result, an optimized workflow is your best bet against securing your projects and defending them from potential risks.
D. Easier to Scale Business
With optimized processes comes increased productivity, resulting in increased profitability.
A well-established workflow that is uniquely optimized for a specific project leads to high-performing projects. This will further help you in accomplishing business goals faster.
10 Workflow Optimization Techniques
Do you know what is the best thing about optimizing a workflow? It has not one but numerous ways in which you can customize and optimize a workflow to best suit the overall project needs!
Let's look at the top 10 workflow optimization techniques.
1. Define Clear Roles and Responsibilities
"Highly effective teams have clearly articulated roles and responsibilities."

– CMOE Press
Think of your organizational goals as a live stage performance and your team members as characters who will significantly contribute to a successful show at the finale.
Even if one team member falters on stage, the show is doomed to go wrong. Also, if one of the team members accidentally overlaps some other team member's stage activity, it is bound to lead to on-stage and off-stage confusion.
The same is true for an organization as well. Each team member has a unique role to play in executing a project. Even if one team member doesn't adhere to his/her specific role, the project is bound to suffer.
As somebody leading a team, the first step is to inform team members of what is expected. Brief them about their roles and responsibilities at work. Clear misconceptions regarding their responsibilities, if any.
Also, as a project manager, your role of assigning responsibilities is crucial. Understand that each team member brings a unique set of skills to the team and contributes to the shared business goal. Assign responsibilities depending on the capabilities of each team member. Look for the personal characteristics and professional attributes of a person. Is the person calm enough to accomplish a task among the chaos of multiple projects? Is the person disciplined enough to meet project deadlines? These are common questions that you must ask yourself before assigning responsibilities to your team members.
Thus, defining roles and responsibilities help demarcate a team member's scope of work at the organization. This allows everybody in the team to fulfill their role to the best of their ability while also fulfilling the shared responsibility towards achieving set goals as a team.
2. Organize and Prioritize
Create a roadmap of your project. Simplify it further by charting a detailed plan for your project. Next, identify all project tasks and organize them into stages. Determine which tasks will fall into which stage of the project. Once done, structure them further in the order of their implementation.
While organizing tasks and subtasks, clearly define the start and the end dates. This will help in creating an accurate timeline of the tasks and the overall project.
As you organize the project tasks, determine which tasks to handle first. Prioritize tasks based on urgency or importance. A project may be of a small budget but may have high importance. Also, you may want to prioritize a project due to its approaching deadline. Smart prioritization has the power to get things done faster without last-minute grappling.
3. Automate as Much as Possible
The deadline is approaching.
The dependencies are not clear.
The quality is compromised.
These are common problems that you must have encountered while managing a project.
However, there's a magic potion that promises to ease your daily hassle. Yes! That's workflow automation.
Automation can be a game-changer for managing projects. It can help you add value to your workflow by automating mundane, repetitive tasks. Whether it's reminding you of an approaching deadline or alerting you of a deviation from the defined workflow, automation is a relief for project managers. It helps you save time and increase overall productivity.
4. Create a Culture of Open Communication
As a project manager, creating a culture of open communication is one of your most crucial jobs. Open communication forms the base of any collaboration that takes place among team members.
On the contrary, poor communication may lead to low employee morale and increased stress, resulting in successive project failures.
Making communication a priority helps team members express ideas, relay information, discuss roadblocks, and take feedback more openly.
5. Speed up Your Workflow
In the fast-paced business world, having a well-optimized workflow is key. To speed up your workflow, first map out the project deliverables and deadlines. Determine which tasks will take up more time than the others. Analyze if there is a more efficient way to complete those tasks.
Set milestones for the project's life cycle. Aim to achieve them sooner than their deadline. Incorporate automation wherever possible. Even small changes along the way can make a big difference in speeding up a workflow for timely project completion.
6. Overcome Challenges Head-On
When you're running a project, challenges are bound to arise. Challenges like scope creep, budgeting issues, unrealistic deadlines, and lack of communication are common in any organization. Moreover, with multiple projects being executed by cross-functional teams, challenges are bound to transpire.
Having the ability to overcome challenges proactively enhances the likelihood of success. The idea is not to let the challenges escalate to a stage where they cannot be handled.
7. Adopt a Feature-Rich Workflow Management Tool
As a project manager, you wear different hats to lead a project to its successful completion. However, you can offload a lot of the work that can be managed by a good workflow management tool.
Rope in good software for workflow and project management. Such a tool lets you plan, prioritize, and track your entire project from a single dashboard. You can extract insightful reports and strategize the best plan of action to execute multiple projects across teams and departments successfully.
Moreover, automation, file sharing, and instant messaging are just a few of the features that let you do more with less effort. Leverage the power of a workflow management tool for coordinated efforts and a streamlined workflow throughout the lifecycle of a project.
8. Integrate With Third-Party Applications
Ever feel like there's never enough ease of coordination while executing a project?
Executing a project is not an easy task. It involves utilizing appropriate tools and applications for bringing teams together and managing daily tasks.
The key to synchronized efforts is integrating your tools and applications across multiple devices. This helps you access any information at any given time. This also helps you sync information across applications for the best execution of project tasks and activities.
Leveraging solid workflow management tools such as CRM and knowledge base tools helps bring accessibility and convenience to the everyday workflow, thus, speeding up overall project execution.
For instance, CRM software offers an excellent contact dashboard that enables engaging with customers effectively. It also helps automate emails, saving time and effort by targeting the most potential leads.
Similarly, a knowledge base software holds the entire information about a specific product or service, making getting answers to common questions easier for employees.
9. Optimize Processes as per the Need
Think back to your last project delivery. Was it smooth? Or did it give you sleepless nights?
If it gave you sleepless nights, what do you think contributed to its haphazard execution despite following an optimized workflow?
Okay, stop. We'll help. Your project delivery was probably not as smooth as you were expecting it to be because you created the workflow once and left it there. The key to workflow optimization is constantly updating it throughout the lifecycle of the project.
In other words, the trick to having a fully optimized workflow is to never really stop optimizing the workflow once the project commences. Keep a check on how the project is progressing. Is it moving in the set path, or is it inclining towards project derailment? Spring into action at the slightest deviation. Optimize the workflow as per the existing project needs and set your team up for success.
10. Document Effective Workflows
Now that you have mastered the art of creating an optimized workflow, don't forget to document it for future reference. While this may seem like a time-consuming task, it is actually the most effective way to sure-shot project management success.
A well-documented workflow from a previous project can prove to be useful for managing future projects that are similar in nature. It helps maintain consistency and establishes the best way to move forward, saving time and money on creating a new workflow.
Read Also: Project Management Checklist | A Key to Success

Ace Workflow Optimization for Improved Business Processes
Workflow optimization is your best bet if you're looking to expedite project delivery without compromising on quality. It is a powerful process that implements changes to the existing workflow by getting into the crux of the matter and modifying the workflow consistently.
To create a well-balanced and optimized workflow, define clear roles and responsibilities, prioritize urgent tasks, leverage automation, and face project challenges head-on. Moreover, allow team members to openly communicate and share their ideas, questions, as well as concerns.
To create tailor-made workflows and automate your process, leverage the right project management tool. It will help you tackle risk management for each project and lead to better employee experiences.
FAQs:
1. What is the purpose of a workflow?
The purpose of a workflow is to dictate the sequence of tasks that are required to achieve predefined project goals and objectives. A well-defined workflow helps streamline processes and coordinate team efforts in the same direction.
2. Why do we need to have a creative workflow?
A creative workflow helps align project tasks and activities to accomplish creative projects effortlessly. It allows organizations to create, manage, and deliver successful creative projects by clearly defining each project task.
3. What is the difference between workflow and process flow?
A workflow defines the order of tasks and activities that must be performed to achieve set project objectives while a process flow defines the processes to follow for accomplishing specific business goals.
Do you want a free Project Management Software?
We have the #1 Online Project Management Software for effective project management.